The 3 features that Windows 12 should STEAL from macOS Sonoma and iPadOS 17
Good artists copy, great artists steal.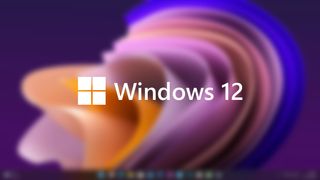 (Image credit: Future)
Last week, Apple unveiled its latest versions of both macOS and iPadOS, both of which are relatively minor releases in the Apple world, but still feature a handful of great new features that I'd love to see make their way to Windows one day.
In fact, here are three of the standout new features coming to macOS and iPadOS later this year, that I'd love to see Microsoft steal for the next major version of Windows, or even for an update to Windows 11.
Live screensaver wallpapers
I'm a stickler for small pleasantries in UX design, and subtle live screensaver wallpapers like the ones Apple just introduced with macOS 14 are the exact kind of thing I'd love to see make their way to Windows at some point soon.
Windows has supported live wallpapers before, with Windows Vista Ultimate's "dreamscenes" coming to mind, but that feature was very short lived and abandoned by the time Windows 7 rolled around. This was in 2008, and when PCs were pretty lame and rendering live wallpapers in the background was a wasted resource.
We've come a long way since then, and PCs are very much capable of handling niceties like that. So, with it now showing up on macOS, I see no reason why Microsoft couldn't implement a similar feature in the next version of Windows. Apple's wallpapers are screensavers that slowly transition into a still image, which I love the idea of.
When on the lock screen, the wallpaper will slowly be moving, but once the user logs into the desktop, the wallpaper comes to a gentle stop. It's the perfect way of implementing live wallpapers, though I would love an option on Windows to keep the wallpaper moving once on the desktop if that's what the user prefers.
The good news is we might not have to wait long for a feature like this to land on Windows. We already know Microsoft is working on dynamic wallpapers, a feature that will use AI to create parallax wallpapers for use on the desktop. It's not exactly "live" screensaver wallpapers like described above, but it will offer an added layer of depth to your desktop, which will be nice to see.
Widgets on the desktop
This is an obvious one, and it comes from a place of envy, if only because Microsoft could have had this already with Windows 11's widgets, or even live tiles from the Windows 8 and Windows 10 era. We've been asking Microsoft for years to put live tiles onto the desktop, and we've been asking for widgets on the desktop since Windows 11 launched in 2021.
macOS 14 brings this capability, undocking the widget from the dedicated macOS widget panel and allowing the user to place it anywhere on the desktop. It's also optimized for performance, fading out and being put to sleep when an active window is present on screen.
Luckily, this is once again a feature we know Microsoft is already working on, we just don't know when it'll be ready for use. I reported earlier this year that Microsoft was working on the ability to pin Windows widgets directly on the desktop, so while Apple has beaten them to the punch, it hopefully won't be long before we can experience the same functionality.
One thing Windows did have over macOS and iPadOS until the new releases was interactive widgets. Widgets from day one have been interactive on Windows 11, but macOS and iPadOS only just got that functionality.
Customizable lock screen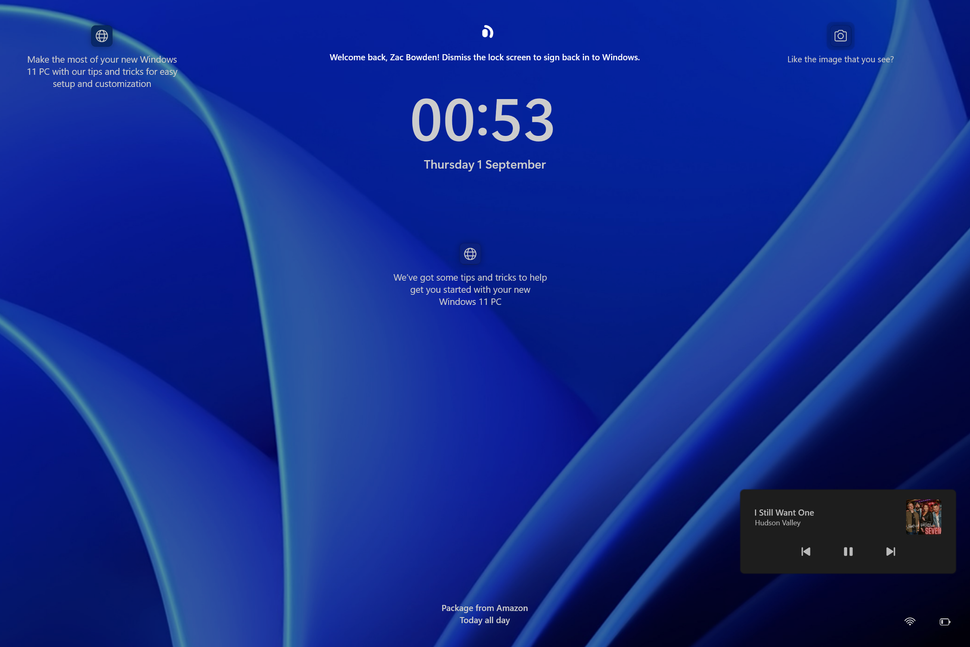 I love customization. I love the idea of making software personalized so that it matches my needs and aesthetics. In the past, this was a primarily reason for why I didn't enjoy Apple software, because there was very little to customize unlike with Android and Windows.
But that has started to change over the last few years, with the introduction of widgets and lock screen customization, home screens and desktops on iPhone, iPad, and macOS are starting to become fun playgrounds for customization, and Windows is falling behind.
One area where Windows is really suffering is in the lock screen department. The Windows lock screen is abysmal, with very little settings or customization options present. You can't even change the font or position of the date and time or check missed notifications! The only things you can change are the wallpaper and the single app that can present "at a glance" info such as a missed email, calendar event, or weather.
I'd love to see Microsoft copy the iPadOS lock screen, with its ability to add widgets and view missed notifications along with customization options for the date and time. Being able to change the size and font of the date and time is a small thing, but one that really makes an OS feel personal to each user.
Get the Windows Central Newsletter
All the latest news, reviews, and guides for Windows and Xbox diehards.