Sprint Touch Pro Accessories - the Basics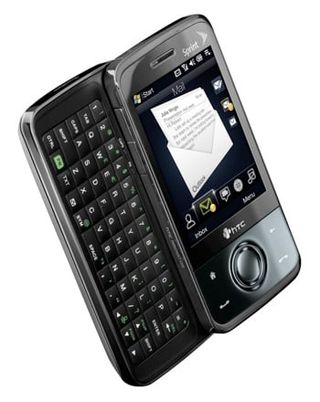 While the Sprint Treo Pro has been getting quite a bit of attention lately, the Sprint Touch Pro is still my device of choice. I've found that I am much happier with it now that I've built a cache of some basic accessories to deal with things like the lack of a 3.5 mm headset jack and a touchscreen that almost begs to be scratched. So let's take a look at several accessories that you may want to add to your carry on bag the next time you take a trip or simply to make life a little easier while at the office.
CHARGERS
We have to face facts: under heavy usage it's pretty tough to get a Touch Pro to make it through a full day, so it's helpful to have a charger at work, at home, and in the car. In the past I have had mixed success with generic and inexpensive chargers. Here are two that I have tested from the WMExperts store that have proven to work very nicely with the Touch Pro:
HTC Car Charger not only works great with the Touch Pro but also has a very solid build to take the physical abuse that inevitably all chargers are subject to. To top if off it looks great as well. It has a chrome finish on the top that gives it a touch of class.
The Smart Phone Experts Wall Charger is a great second charger to keep at the office. Even though it is a generic charger, it is made to work with HTC devices and works great with the Touch Pro. This is also a travel charger where you can fold the plug prongs up for easy travelability. The wire has a thick coating and the connections at both ends are durable. It feels like name brand quality.
If you want to go green, then can also through throw in a Solio Solar Charger into your travel bag that acts like an external power source when you need it most and don't have a plug in anywhere near you. I have used this out camping and on airplanes. You can charge it either the traditional way via a wall plug or with the solar panels. You may not use it much, but when you do you really need it. Here you can see a full and detailed review of the Solio Solar Charger
CASES
It's impossible for me to pick a case that will fit everybody, so the thing to do is go take a look at the currently available Sprint Touch Pro Cases in our store. In the meantime, there is one case that I used with the Mogul that is also seeing use with my new Touch Pro.
If you are the active type that likes to spend a lot of time in or near the water and sand, then I would strongly recommend looking at an Aquapac waterproof case where the phone can be used from inside the case. I was so impressed with this case when I reviewed it, that I turned around and bought one for my digital camera as well.
CABLES
I travel a lot, so reducing the clutter in my bag is a big deal for me. This is why I strongly recommend the Seidio retractable Sync & Charge USB cable. The phone comes with a regular sync and charge USB cable, but if you are on the road at all for work or pleasure, it is very handy to have one dedicated for the road. Just forget to grab your cable once as you leave on a trip and you will agree. This Seidio retractable cable is very sturdy and easy to extend and retract. When all rolled up it is right at 4 inches. When fully extended it is 2 ft 8 in long.
The mPower Kwik Synch Cable set is a unique accessory that can be very handy if you have limited USB ports to work with, i.e. using with a laptop. This cable splits a single USB port to a normal USB port (the blue end) and a charging only USB port (the red end). With this splitter, I can easily charge my BT headset and my sync and charge my Touch Pro from a single USB port on my laptop. At 9 inches long, it is easy to throw in any pocket in your laptop case, and flexible so it can be used in tight spaces like on an airplane.
ADAPTORS
As pointed out in our initial review of the Touch Pro, it uses the USB port for using headphones. If you don't care much for the headphones that come with the phone and want to use your own, then you will want to get a Mini USB Stereo Adapter. I actually have a couple of these so that I can just keep them on the end of my favorite headphones.
The only down side to the Mini USB Stereo Adapter above is that you cannot charge your phone or sync it with your laptop while you are listening to your music or movie through your headphones. If you want to do this you will need a 3-in-1 USB Adapter. One comes with the phone, but if you lose yours or want an extra one to keep all the time in your travel bag, then I would recommend the 3-in-1 USB Adapter from HTC.
SCREEN ACCESSORIES
It will take you less than 90 seconds from opening the box of your brand new Touch Pro phone to realize that the face of it is a fingerprint magnet. For some, this really bugs them. If want a clean face of your phone then you might want to keep a soft clean cloth handy while away from home. Smartphone Experts Microfiber Cleaning Cloth is perfect to keep in a pocket of your travel bag just for that reason.
Get the Windows Central Newsletter
All the latest news, reviews, and guides for Windows and Xbox diehards.