With an increasing number of screens at our disposal, we need to find a way to arrange all of our displays at a desk. Multi-monitor setups often require flexibility, and sometimes we use more than one PC at the same desk. StarTech's monitor arm works with VESA-compatible monitors or laptops through an attachable laptop tray, providing the flexibility needed at some desks.
The arm mounts to your desk with a C-clamp that's wide enough to work with most setups. The monitor arm is fully articulating, meaning it can twist, bend, and rotate at several points to let you rest your monitor or laptop in a variety of positions.
StarTech sent over a review unit for me to look at. What stood out during my testing are the little things that are built into the arm. You can loosen or tighten joints and moveable parts. There are built-in loops for cable management. If your desk has the gap that StarTech is attempting to fill, this mountable arm is a solid choice.
Bottom line: This arm is a flexible way to have your laptop or monitor float at your desk. Its design lets you move your secondary screen out of the way when it's not needed or move it around to fit your setup.
For
Fully articulated for flexibility
Supports VESA mounting and has a laptop stand
Can attach to desks of varying thickness
Supports monitors up to 32 inches
Against
Expensive
Requires fine-tuning
StarTech monitor arm: Price and availability
StarTech's monitor arm is available through the company's website for $150. You can also order it through Amazon, but at the time of publication, the price there is $128. The Amazon listing is through the StarTech Store, so it's odd that there's such a price difference.
StarTech monitor arm: What you'll like
StarTech added some nice touches with its monitor arm. For example, you can pop up cable management loops along the bottom of the arm. The full articulation of the mount is nice as well. You can freely move several joints and parts on several axes.
What I liked most about the StarTech monitor arm is that it allows you to adjust its resistance. During the setup process, I placed my laptop on the stand, and it wouldn't sink down. I thought to myself, "What a silly design." Then, after actually reading the instructions, I learned that you could adjust the resistance of the arm with a screwdriver.
I have a relatively light laptop, the Dell Inspiron 15 3000, on the stand at the moment, and after fine-tuning the StarTech monitor arm, it feels like my device is floating. I can freely move it around with one hand, but it also stays firmly in place when left alone.
StarTech monitor arm: What you won't like
The flexibility of the StarTech monitor arm has had one drawback during my testing. Because there are so many parts that can move, the arm can feel loose at times. As a result, it can take some effort to make everything line up perfectly.
To clarify, there are several ways that you can tighten the arm. You can twist various knobs and screws to hold things into place, but it feels a bit finicky. Getting your device to rest in the exact spot you want it to can take some work.
For example, the arm rests on a pole, which allows it to rotate freely. You can fasten the arm to the pole with an included Allen key to fine-tune the setup. If you leave the screw too loose, the arm will rest slightly at an angle. If you tighten the screw too much, you lose the freedom of a flexible arm mount. Once you find the goldilocks spot, it's fine, but it takes a bit of effort.
StarTech monitor arm: Competition
The largest competitor to the StarTech monitor arm is your desk. In other words, why do you need StarTech's accessory at all? While it's a fine laptop arm with flexibility, it costs $150 to have your laptop sit a few inches off the surface of your desk. It wouldn't look as nice, but you could also just get a box to elevate whatever PC you rest on the StarTech monitor arm.
While the StarTech monitor arm competes with your desk when it comes to laptops, it has more of a place if you have a monitor that is VESA-compatible. StarTech's design is similar to that of the best monitor arm mounts. The Mount-It! arm desk mount is more affordable than StarTech's offering, but it doesn't work with monitors over 27 inches.
StarTech monitor arm: Should you buy it?
You should buy this if ...
You need to reposition your laptop or monitor frequently
You need to attach a monitor arm to a desk with a clamp rather than screws
You have a monitor that is VESA-compatible
You shouldn't buy this if ...
You don't need flexibility for your monitor or laptop
You're on a tight budget
You have a monitor that is not VESA-compatible
This monitor arm is best for people who need to frequently reposition their laptop or monitor. Its flexibility allows you to glide your device next to your main monitor or away when you just want to focus on a single screen.
The StarTech monitor arm is a nice accessory in the right situation. If you need a flexible arm that can work with a laptop or monitor, then StarTech's mount is a solid option. If you don't need flexibility or are on a tight budget, there are better alternatives.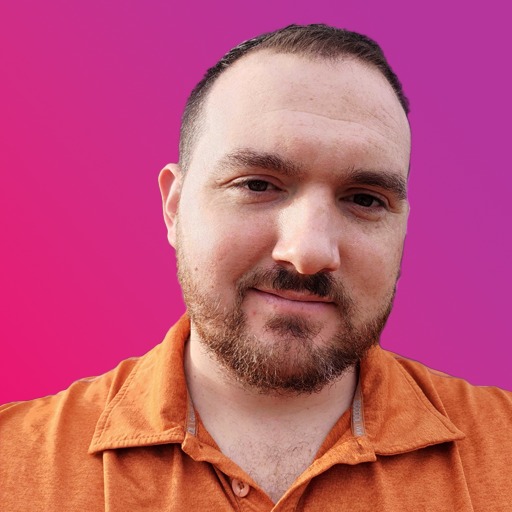 News Writer and apps editor
Sean Endicott brings nearly a decade of experience covering Microsoft and Windows news to Windows Central. He joined our team in 2017 as an app reviewer and now heads up our day-to-day news coverage. If you have a news tip or an app to review, hit him up at sean.endicott@futurenet.com.