Surface Book 2 preorders are live. Are you buying one? (poll)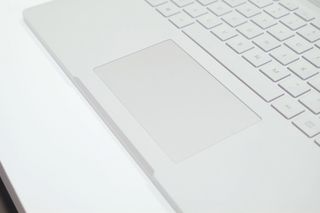 Microsoft today made preorders available for the latest addition to the Surface PC family, the powerful Surface Book 2. It's expected be available on November 16, 2017.{.intro}
The Surface Book 2 is aimed mostly at professionals, or people who simply want the best Windows experience available today, and it does not come cheap, with prices starting at $1,499 and shooting up to $2,999.
But you get what you pay for, and the Surface Book 2 sure looks like one impressive machine with top-of-the-line specs, power (and GPU) enough for Windows Mixed Reality and legit gaming, and the ability to blow through many resource-intensive tasks without hesitation.
Still, it may be a hard sell for folks who don't really need a new PC or who simply don't have the cash to drop on a pricey new Surface. (I just bought the new Surface Pro a few months ago, but that Surface Book 2 has my name all over it, and I just might have to sell the Pro to get me a Book)
We want to hear from you, though. So vote in our poll below and let the Windows Central community know. Surface Book 2 is expensive … but, damn, it's also slick, right? (I already ordered mine ... )
See at Microsoft (opens in new tab)
Related reading
Updated November 9, 2017: We tweaked this post to make it clear that Surface Book 2 preorders are now available and republished it to ask readers whether they're buying one or not.
Windows Central Newsletter
Get the best of Windows Central in in your inbox, every day!
Al Sacco is content director of Future PLC's Mobile Technology Vertical, which includes AndroidCentral.com, iMore.com and WindowsCentral.com. He is a veteran reporter, writer, reviewer and editor who has professionally covered and evaluated IT and mobile technology, and countless associated gadgets and accessories, for more than a decade. You can keep up with Al on Twitter and Instagram.
"If only I had that money" option isn't there.

Different wording but that's pretty much the fourth option ...

Yea, steady on. We've all just rushed out to dutifully buy our MR headsets and now we're expected to be keen to buy this too? One Microsoft risky gamble at a time, please.

"no, I already have a Laptop, and a Surface 2/1. I'm saving my money for the Surface that will replace my smartphone"
..................
Should've added that option.

The only time I ever use my laptop is at night because it practically lives next to my bed.. My Surface goes with me 60% of the time.
......
The only way MicroMarketing is getting my money is when they come with a new form factor that's even more portable, and can be with me at least 90% of the time.

Going to wait on the reviews, will probably take me about 48 months at the current rate of saving £10 a week to get a hold of a surface book 2 lol. I'm not spending £3000 in one go. By then should have more than enough for a Surface book 4 haha.

If it's available in India

for the right mix of spec/$$ on the surface plan maybe :)

I was waiting for them to introduce a 15 inch version, so that wish has been granted. But at that price, it's just not going to happen. Especially considering that the components can't be upgraded.

I'm sure a macbook pro also cannot be upgraded.. these things are not meant to be upgraded.. There are other options available!!

i have a surface pro 3 and the killer feature for me is the integrated kickstand. it's just so convenient to plop it down or prop it up when using it as a tablet. so it's a bummer that the surface book's "clipboard" doesn't have one, especially since it's (professional) use-cases would probably profit from the feature.

So they can abandon it a few years later? You must be joking. Fuggedabout it, get a ThinkPad. Better built, cheaper and even with a change of owner, still going strong after 25 years.

I'll write my answer here because there's no such option in the poll.
I'm from Italy and Microsoft decided to avoid selling SB on this market.
I suppose the second iteration will be the same.
Luckily Amazon decided to import this product from Germany, France, UK.
So I was able to get my hands on this amazing ultrabook in june 2017.
I'm tempted to sell my actual SB dGPU to upgrade it. I'm a fulltime photographer and videomaker, the new Coffee Lake quadcores are very promising. Plus the increase in performance of the GPU is very useful for video rendering, 3D, and why not, gaming. An all round machine. But, it's still too early, I really don't know when and if it will come available to Italy. I hope in Amazon, unfortunately not in Microsoft, for rhe distribution. So my vote is: I'll keep my Surface Book dGPU, I'm really happy and satisfied with it.

Yeah, same here in India. I don't understand their slow rollout. Even for phones, where they had a full-fledged distribution and support network of Nokia already setup in India. They could have evolved that to make them better MS stores, but instead they shuttered *ALL* the stores! And its not like India doesn't have enough purchasing power for MS products when Pixel and iPhones sell rather well. Google, and even Amazon has better distribution in India - the Oasis was selling in india in about a month after global launch.

In 2022, as a refurbished unit, it will be a bargain. I will wait for that

The thing that intrigues me the most is the dGPU. Xbox Anywhere titles will truly have a purpose with a Surface Book 2. Also, it is Mixed Reality ready machine which can give one an entirely revolutionary computing experience. I'm undecided, but this Surface Book 2 has the spec's to deliver for many years to come. I like knowing that a product can have me covered for several years. I love my Surface Pro 4, but it doesn't allow me to join in on things like Xbox Anywhere titles and Mixed Reality.

I still have the original Surface Book, Core i7, 512GB, 16GB Memory, GPU. I did a fresh install after the Fall Creators Update and feels like a new PC to me. Oh, I'd love to have a "2" but this will serve me well for some time.

I think I'll keep mine too.
The 15" could be a bit heavy and too big to justify the switch from the SB1.
A good reason would be the better GPU, with 6GB of GDDR5, reworked hinge and the quadcore CPU.
Compared to the SB1 GPU, the 1050 is about 100% faster, the 1060 is 150-170% faster.
But if I need all that power I'd switch to my workstation.
Old Surface Book is still a great machine in my opinion ;)

I guess I've mellowed over the years about my GPU but the Surface Book (Original) GPU has been more than "good enough" for me.

Maybe he likes the official 1st party hardware + un-tempered software support?
Maybe he likes the touch screen and pen?

I would if it had a kickstand. I don't think I will upgrade until Pro and Book converge. They should.... Buy a tablet and get a keyboard dock as an add-on. Not sure why that isn't an option now.

$2,499 + 7% is crazy.. I am in the market for a 15" laptop. Looking at Lenovo 920 (when it comes out) or Samsung notebook 9 pro 15.

Amen to that! the Lenovo Yoga 920:8th gen i7, 1.4kg 14" 1080p/4k (granted no dGPu) included AES Pen Gen 2/USB-C ethernet dongle + 4 lane thunderbolt 3 for less than $2000 on top-end (w/ repairable: battery, storage) is a good bargain. Samsung notebook 9 pro 15" is nice, but be warned the 2017 model has PWM-displlay (check YouTube or Notebookcheck reviews).

Huh the notebook 9 is a beast an the best display out there

Lucky you for us is 2499 euro plus 25% taxes

You mean you don't vacation to disney world Orlando and buy 4 large suitcases and buy a new wardrobe and new electronics every year? I see it all the time here.

No markup at all here in no sales tax and no income tax NH. :-) Get on your elected officials to stop supporting tax increases. After a few decades those increases add up to a real drag on your economy.

Yes, if and only if the 15" version with 16 GB RAM (I'm sad no 32 GB version, but 16 should be adequate) will come to Italy too.

Only if it gets an LTE radio.

Nope. Just bought a Surface Pro and the Book is too heavy for me and I have no need for a dedicated GPU these days, which is it's only difference to me.

Honestly, I'd rather buy a Desktop PC than a Surface Book 2...As my Chromebook serves my needs on the go, but as a Gamer I simply can't live without a Desktop.

Smart choice! Latency in laptop for gaming (especially FPS like CS or OW) is actually pretty real. Heck ya need decent i7s (quad-core) and full-dekstop GPU + monitor for the ergonomics of that task anyways. Interested in Windows 10 ARM tho? Maybe a definitive Chromebook killer/

I'm not particularly interested in Windows 10 ARM...Only because a Chromebook is enough for portable productivity, as it has easy access to Google Services without anything unnecessary. I don't use Microsoft Services, I just make use of the OS for gaming as it is supported rather well for that purpose.
In regards to PC Gaming in general, to have the best experience an Intel and Nvidia pair seem to be supported more by game developers. As there are some games which are poorly optimized for AMD processors as I have discovered, like Fallout 4...It's a hot mess. I couldn't go back to Laptop gaming as it isn't the most comfortable experience in my case. Plus, for gaming I really do prefer a larger screen, it's better for experiencing the splendor of digital worlds.

Sorry Panay, it's not a Surface Pro. To be honest, I didn't even think they would have bothered to update the SBook.

I have Alienware, so I prefer to have a smaller NB in my bag. I'll go for Surface Pro line.

I'd love one but damn they are expensive.

I really need an upgrade but I have no credit card and no MS store in my country 😅

hopefully the higher end devices won't have problems the way the higher end ones did for the first release.

I have been saving for this puppy. So, bring the 15-incher 512 on...quick pls.

My choice is not there, in the survey. I'll probably buy one, but waiting for the reviews before I make the move and upgrade my original Surface book with power base.

Even if I had that money, I can't buy it in the UK!

I'm waiting to see what the SSD speeds are on it. I need fast storage for video editing large files. If they are acceptable then yes i will be picking up a 15-inch Surface Book.

Almost if it wasn't for thunderbolt missing need it in my workflow (musician). Still don't understand why they don't just implement the protocol every other premium pc has it. Guess I'm going for the new xps13 or hp

Im waiting for Windows on ARM. I have enough devices at the moment.

Absolutely not. It still looks horrible in that colour and specially with that horrendous hinge.

I will get one. I've been waiting for the Book 2. I was surprised by the 15" and my old eyes got excited when they saw it. So I'm excited about the new Surface Books!!!

Would love to own one, but it's priced beyond what I can spare for a laptop right now. I'm looking at upgrading my desktop, Surface Pro 3 still handles my mobile needs well.

No thanks, not interested in that form factor. The Surface Pro line is the one for me. While I'd love to get the new Surface Pro, my SP3 is working just fine.

Been saving up for a Black Friday deal on the Surface Pro 5...

I signed up for organ donation, but there are a good number of apple fanboys ahead of me...As long as apple exists i cant even donate my oragns..

Looks great but yeah I'm afraid it's just too expensive. My limit is £1,000 really considering 95% of my usage is just Chrome, Skype & Twitter!

I need an option saying "Nope not after the stunt with the WIndows 10 Mobile not gonna trust my money on a hardware vendor who do not follow it to the door and deliver all through"... ;O)

Oh and even an Alienware machine is cheaper than this... and that means something is really wrong because even those are overpriced as ****...

I'm going to win the one Windows Central is going to give away. :)

Nope not at this price that Samsung note book 9 is looking better an better . Are maybe I'll just keep using my trusted think pad

It's due to the fact I've bought a Surface pro a couple of months ago because of the price/specs difference compared to the first Surface Book. Now, this 15" model looks awesome, it's unfortunate i cannot afford it at the moment and that this model will not be available in Europe.. :-( Otherwise, without a doubt, what an amazing looking machine. The larger screensize is the trigger, more canvas to draw on... you're always short on canvas space :)

I truly wish the GPU/keyboard body had been made darker. Light lettering on dark keys is so much more useful. Not that I don't type well, but there are always functions to control the device which vary by machine (use Dell's a lot too) and thus I don't really have them memorized. Visually it's also a bit of a harsh shift to go from the screen with a nice black surround and bright LCD on down to a bright silver platform below rather than something more muted like it is on the Surface Pro or Laptop. I get the comparison with the Apple, and it's not my only factor in this choice but it is the #1 thing giving me pause to think. Panay himself comes to present the thing in a black suit. Xbox is black. I have black MS keyboards and mice. Black keyboard (althought it could have been grey or burgundy just as easily) for the SP3. I can't help but think they will change their mind and update the body. And then where will I be having bought one that bothers me and a new one with a darker body comes out? But I use these devices maybe in excess of 70 hours a week. It is both work and home. And the quad core will be very useful, a noticable increase from the SP3. What little I get to game it would be nice to be able to do it where I happened to be, or using it projected to a TV screen the GPU is better than I had thought they could manage in the Book. 15" is really a dream come true. I did not think that would happen. And I want that badly. 13.5 was only moderately more than 12.3. But 15 is perfection in 3:2. It is about as tall as a 17, but less wide than a 15.6, which means better fit in airplanes or even less space in meeting rooms and training sessions. It is extremely space efficient for business and travel. And yet more surface area to get work done. So aside from OLED, that is simply perfection. If I'd had a wish list tick box this and the mini quad core (75% of the performance of the notebook mainstream quads for less than half the heat) would have been at the top of the list. So yes, I have decided this is a great device and I'll get one. But I may wait and see if there isn't a black/dark grey model coming that better matches the rest of the MS device lineup. I can see with other devices MS has settled on this silver theme, but I don't think it's a done deal. Would Xbox look better in silver? Hardly. Would you want a surface keyboard in some pale grey Alcantra? I recall they had trouble coloring the magnesium successfully and that it may be impossible, but I can't find an article that says that now. If MS said "hey give us $100 more and we'll give you a dark grey one" I'd be all in. So yes I want one and yes have been saving a while using my SP4 to get one (skipping the first book series). And it is practically a perfect device for me, save for the color issue. And I may cave on that, but it's really hard to ignore. My car is black inside and out. For things I use day in and day out for large amounts of hours, I like things a certain way. Otherwise I am very pleased with the new devices and how timely they are to the market. Give me a special edition black and the wallet will shrink.

**** no man. Too expensive and support is not reliable. I always built rigs myself. Laptop wise I use Alienware. After the warranty has expired they are easy to repair yourself. Spare parts are easily found on Ebay.

"too expensive" and "I use Alienware" should NOT be used in the same sentence unless you want to appear as a clown.

AlphaChap, good point. But a top of the line Alienware laptop is still cheaper and better spec-wise than the highest-end SB2. However, the Alienware does look ugly as heck! To each their own.

Will this be the last Surface?
Microsoft says they will not stop selling surfaces in 2019, but is this the last one?

That rumour ended up getting debunked. Microsoft have no intentions to kill off the Surface line anytime soon!

Microsoft didn't say that. A rumor did.

Thats sad that the highest voted option is people who want one but feel its a little too over priced. I feel the same way. I might get one in about a year. Hopefully can get one for a couple hundred off by then.

Stores have many demo models. Ordered a 15 512. Be sure to ask about the add on packages (there are several that may interest folks) as some of them are a bargain in the making.

After the way they have been treating the consumer market, microsoft is lucky I dont trade my surface book w/performance base for a macbook.

I can speak to that as well. I called customer support four times and waited two weeks and never heard anything from them. I had to go through the BBB just to return my surface book. It's so rediculous that it came to that. I swore off all Surface devices because of that terrible experience. It's sad because i really wanted USBC on a surface book, which the 2 does, and surface is, in my opinion, the best mobile experience. No other laptop I've tried that isn't a surface or MacBook, has lasted a full day on a single charge.

13.5" does not have the "enhanced" color setting (reference that feature in the Surface Pro 2017 review) 15" DOES have enhanced color in the settings For some looking for this feature it may make a difference.

No. Still has the horrible hinge and doesn't come in black.

Yes. Definitely buying the 15" 1tb. That 1060 was what I was waiting for, for mobile video editing. I use the pen and dial to edit, and the surface book is the only laptop that combines everything.

not seeing the 15" as available for pre-order, did they sell out already or is that not live yet?

I will order in two weeks, when I have the money :) I own a Surface Book, but I want the better graphics card and the extra battery life. The surface book is a great device..

CPU performance is improved also :) (quadcore CPU vs dualcore CPU).

I want to buy the 15" but I will have to get rid of my Surface Book with performance base which I got just two months ago.

Ordered 15 i7 16 256 last night at a bit after midnight Eastern (I cheated, I am PST). all went smooth. Next week??

Yeah if I could afford it

I really want one, but I bought a vaio z canvas 2 years ago and it is still working. So I have no reason to buy this, but I really want it.😊
Windows Central Newsletter
Thank you for signing up to Windows Central. You will receive a verification email shortly.
There was a problem. Please refresh the page and try again.