Surface Book 2 vs. HP Omen 15: Which powerful PC is better for you?
By Rich Edmonds last updated
Can't decide between the Surface Book 2 and HP Omen 15? We can help.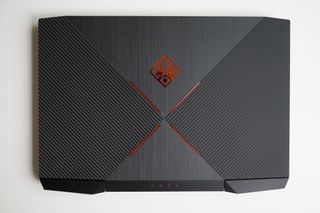 (Image credit: Windows Central)
The Surface Book 2 and HP Omen 15 (2017) (opens in new tab) are two superb laptops, but they are generally designed and marketed for different audiences. While Microsoft already has the Surface Laptop, the new Surface Book 2 is billed as the "ultimate" 2-in-1 laptop come tablet. That means it should be able to perform well as a laptop. If you're on the fence as to whether you should pick up the Surface Book 2 or HP Omen 15, there are a few things to consider.
Surface Book 2 vs. HP Omen 15: Comparing specs
Specifications between the two devices are fairly similar, depending on which configuration you go for. Here's how the two machines compare on paper.
Category
Surface Book 2
HP Omen 15 (2017)
Display
13.5-inch or 15-inch PixelSense Display
15-inch Full HD, Full HD (120Hz), or 4K
Resolution
3000 x 2000
3840 x 2160 (4K)
1920 x 1080 (FullHD)
3840 x 2160 (4K)
OS
Windows 10
Windows 10
CPU
Core i5-7300U (3.2GHz)
Core i7-8650U (4.2GHz)
Core i7-7700HQ
Storage
256GB SSD
512GB SSD
1TB SSD
1TB HDD
1TB HDD + 128GB SSD
2TB + 128GB SSD
2TB + 256GB SSD
RAM
8GB
16GB
8GB
16GB
32GB
Graphics
Intel HD Graphics 620
GTX 1050 (2GB)
GTX 1060 (6GB)
AMD RX 550 (2GB)
AMD RX 580 (8GB)
GTX 1050 (2GB)
GTX 1060 (6GB)
GTX 1070 (8GB)
Rear camera
8MP
N/A
Front camera
5MP (Windows Hello)
HP Wide Vision FHD IR (Windows Hello)
Ports
Two USB Type-A 3.1 (Gen1)
USB Type-C with video, power in/out and USB 3.1 (Gen1) data
Headphone and microphone
Full-size SDXC card reader (UHS-II)
Thunderbolt
Three USB 3.1
Mini DisplayPort
HDMI 2.0
Ethernet
Headphon and microphone
Full-size SDXC card reader (UHS-II)
Sensors
Ambient light sensor
Accelerometer
Gyroscope
Magnetometer
Accelerometer
Keyboard
Full-sized, backlit
Full-sized, backlit
Battery
70WHr (13-inch)
80WHr (15-inch)
70WHr
Pen
Surface Pen
N/A
Weight
Up to 4.20 lbs (1.9 kg)
Up to 8.2 lbs (3.7 kg)
Dimensions
13-inch: 12.3 inches (312 mm) x 9.14 inches (232 mm) x 0.59 to 0.90 inches (15-23 mm)
15-inch: 13.5 inches (343 mm) x 9.87 inches (251 mm) x 0.57 inches to 0.90 inches (15mm to 23 mm)
15-inch: 16.65 inches (423 mm) x 11.97 inches (304 mm) x 1.3 inches (33 mm)
Price
Starts at $1,499

(opens in new tab)

Starts at $869

(opens in new tab)
Are you a gamer?
The HP Omen 15 (or 17 if you prefer larger displays) is the larger and more weighty of the two options, and as such, it allows HP to cram inside more powerful hardware. It's possible to go all the way up to 32GB of RAM and a GTX 1070 graphics card, which makes it quite the capable gaming machine. A GTX 1070 will make mince work of most games released this year, and that leads us perfectly to our main point when deciding between the two devices:
Are you a gamer?
If games are what you'll be using the laptop for most, the HP Omen 15 is certainly the more obvious choice, but you'll be required to have the PC plugged into an outlet to really make the most of the available game time. Those who seek a more portable option will need to have a look at the Surface Book 2, which not only weighs less but can even be transformed into a tablet.
The HP Omen 15 is also a machine built for more serious work. Sure, the Surface Book 2 has a powerful lineup of seventh- and eight-gen processors — and the i7-8650U is a stellar chip — but HP's use of the i7-7700HQ and included thermal cooling allows for sustained performance. You'll be able to max out all cores so long as you're not out in the desert heat and render video, play games and multitask.
When it comes to creatives, Surface Book 2 is the clear winner, which again lends to its portability. Microsoft has a 10-point multi-touch display, something the HP Omen 15 simply cannot compete against for pen support. Both options can be kitted out with 4K displays, but for the HP Omen we'd only recommend the 1080p 120Hz panel, which offers the best performance (and highest color accuracy) of the three configurations.
The choice is yours ...
We've yet to get our hands on the Surface Book 2 and conduct a full in-depth review, so, for now, we're going off experience with the original Surface Book and the specifications Microsoft has shared for the second-generation replacement. On paper, both laptops are stunning pieces of kit and really showcase Windows 10 in all its glory, but they're built for different consumers. If you're a creator and need portability, the Surface Book 2 will be a solid choice. For gamers and those seeking raw power, HP has you covered.
Preorders for the Surface Book 2 should start on November 9, 2017, so you have plenty of time to consider your options. The HP Omen 15 and the 17-inch variant are available for purchase today.
More Surface Book 2
Rich Edmonds is Senior Editor of PC hardware at Windows Central, covering everything related to PC components and NAS. He's been involved in technology for more than a decade and knows a thing or two about the magic inside a PC chassis. You can follow him over on Twitter at @RichEdmonds.
I would choose: https://system76.com/cart/configure/lemu8

HP has always had very competitive specs for the price and here is no different, however I don't trust HP laptops at all... Over the years I've witness a lot of reliability issues and hardware problems with fairly new systems... As printers and multi-functional devices are great, but not as laptops. On the other hand, the Surface Book line has have plenty issues as well, but mostly software related and most of them have taken care of by Microsoft. Their support have been great for me and I would definitely upgrade to the SB2 if I get the chance.

You hit the nail on the head...if a company stands behind their products and continues to support them (I just got an update for my SP3), then I'm going to choose that option. The last HP I bought was riddled with little problems and while they did a few patches in the first couple of months, after that, radio silence. And their final patch to the trackpad (oh the horrors, the horrors) broke something else. A very disappointing purchase. That was about 8 years ago, so I can't say whether or not they've improved, but their support was among the worst I've ever experienced and I bought the exteded support package. Again, time may have led to improvements, but that was the second laptop that I bought from them and both times the support was substandard.

I guess, as always, everybody has different experience. My current laptop, HP DV7 6163cl, was bought about 6 years ago, the only thing I changed since then is hard drive (it has 2 500gb) which failed after I tried Windows 10 in 2014 or 201

I've had nothing but troubles with the HP products that I've purchased over the years, especially their printers. I've vowed never to buy anything from them again. YMMV, of course.

To each his own but I think the Omen line looks rough, whereas the SB2 is gorgeous.

I went with the MSI Stealth with the 1070. Can't beat that power to weight ratio for when I travel for work. If only hotel wifi were better :(

I personally do not like design of gaming laptops. So, Surface for me.

Personally, I picked up an early 2017 HP 15" (not the Omen). I was able to spec it out with 16gb ram, 1050 4gb card, and an i5 "hq" processor, 128 m.2 ssd and 1tb hdd (both immediately swapped for a 512 m.2 nvme and 2tb 7200 hybrid drive). Spec for spec against its Omen brother, for a couple hundred less, in more of a business chassis. Sucker chews through its battery, but that's not what I got it for.

Gaming laptops have better thermal management and pack performance in areas that you may not think about. They're also easily upgradeable, so you don't have to overspec RAM and storage to future proof. This can save you a ton of money since you can always add more RAM or upgrade storage when prices drop later. Additionally, many gaming laptops have NVMe + SATA drive bays. This means you can order the machine with a cheap SSHD and then Add the 256+GB NVMe drive yourself. Then you have a huge data or backup drive internal to the PC - or you can replace it with a very economical 500GB SATA drive. Youre going to pay a huge premium to get specs as good as a gaming laptop in "consumer" notebooks. A lot of your money in those machines go towards convenience features which do nothing for gaming. I got an ASUS gaming laptop. For < $1,500, I got specs and performance unmatched by any Surface or 15" rMBP less than $2,500-2,600. The only think I lose out on is screen resolution (the FHD, IPS, 100% sRGB, 300+ nits brightness panel is otherwise amazing) and battery life (~6 hours off the charger with my usage on balanced power mode (not battery saver). The former doesn't matter, since I game at 1090p and find desktop apps unusable on HDPi screens without tons of upscaling (kinda defeats the purpose). The latter doesn't matter since I don't use it off the plug often, and only prefer a laptop so I can take my entire machine with me when I travel. Thats is also why I like the double storage bays in the machine. I can throw all of my data on the second drive, set windows backup to work on it, install my games onto it, etc and not worry about USB cords and enclosures. I think the gaming laptops are overall the best value in the industry, as long as you avoid okder AMD configurations. I was shocked at how much more you have to pay Apple and Microsoft to get conparable hardware - it's not like ASUS is a no name brand that puts out junk on the regular!

Small error in the table. The SB2 is listed with a 4K option. That's incorrect.

It looks like you're right. According to Microsoft the 15 inch has the largest pixel count of the two SB2 models with a 3240 x 2160 resolution. Proper 4k = 3840x2160. 260 ppi is pretty nice, but it's still not a full 4k display as the article above (currently) states. For my part, I wonder what the resolution difference (dropping to 3.2k from 4k's normal 3.8k) would lead to in frame rates in games for the 1070 model vs the full 4k on the Omen.

I'm just gonna sit here and wait for Raven Ridge...

Its not even close in how far superior the HP is in terms of both hardware and price; but I would stay away from both; Microsoft is way overpriced BS; and HP has **** support when it comes to drivers and software side of support, although their hardware support within warranty period is decent., but the fact I needed to replace several components within warranty period does not bode well for build quality and QA.

"...laptop come tablet", LOL. Don't you people proof read? It's "c u m tablet", dude. (I had to space it because without the spaces, their scrubber considers it to be something other than Latin - you know my meaning).

HP devices always fail the month after the warranty is out - or at least that's my quite extensive experience with them. Had same issue with those expensive song Vaio notebooks as well. So so I bought an ASUS lower end gaming laptop. The games I play don't require more than a 4GB 1050, but it's gread for media editing. Amazing FHD matte IPS screen. 100% sRGB. 16GB RAM. Higher end i7 CPU. I ordered with hybrid drive only and added my own NVMe 250GB drive. Then installed games to the Hybrid and applications to the SSD. I'm liking this setup. Later on I will upgrade internal to 500GB and replace the 1TB SSHD with a 500GB Evo SATA SSD + upgrade RAM to 32 GB. Badically apart from the storage and screen the specs were as good as an almost top end Surface Book and ~2,600 customized 15" rMBP... But for half the price. I think because you aren't paying for novelty features like IR Camera, Stylus, Touchscreen, detatchable screen, etc. All of your money is going towards the base hardware specifications. Also, I would never buy a non upgradeable laptop. These ASUS and HP laptops are "1 screw to upgrade RAM and storage." The surface book is electronics surgery to accomplish the same thing. I do like surface battery life, but I never use laptops on the road. As long as I can get 6 hours out of a Notebook, that is more than good enough. I do prefer a more thermally sane construction, as well, for something I'll be playing games on. Thermal throttling is not fun.
Windows Central Newsletter
Get the best of Windows Central in in your inbox, every day!
Thank you for signing up to Windows Central. You will receive a verification email shortly.
There was a problem. Please refresh the page and try again.