There aren't many accessories for Microsoft's Surface Duo 2, partially due to the complexity of creating cases and even screen protectors (the new inward curving displays are tricky). But Microsoft did show off the Pen Cover back when the Surface Duo 2 was announced in October, which looked intriguing.
While it took over a month to come out hitting the streets on Nov. 15, the $65 add-on is unique. Not only does it let the Surface Slim Pen more firmly stick to Surface Duo 2, but it can also recharge the pen via induction. Toss in more protection for the front cover and hide some fingerprints on the otherwise very glossy Obsidian model, and you get a worthy upgrade.
Here's what you need to know about it after spending a few weeks with it.
Bottom line: While not cheap, the Pen Cover brings some excellent protection and new functionality for Surface Duo 2, especially if you like using the Slim Pen with it.
For
Recharges Slim Pen
Perfect fit, adds protection
Powerful magnets to secure pen
Hides fingerprints
Against
Doesn't protect the back
Adds bulk and weight
Expensive
Surface Duo 2 Pen Cover: Price and availability
The Surface Duo 2 Pen Cover is now available directly from Microsoft (online) and Best Buy (in-store pickup or online). Amazon does not yet have it listed as available.
The cost is $65, and it comes in two colors: Obsidian (black) and Glacier (white), matching both color options for Surface Duo 2.
Surface Duo 2 Pen Cover: What you'll like
In the box, the Surface Duo 2 Pen Cover has three parts: the front cover and two rear pieces that form the rear bumper. The rear bumper is comprised of the same two pieces from the standalone Surface Duo 2 Bumper Case, which adheres with two-sided tape.
The matte front cover clicks onto the Surface Duo 2 with a firm press. There is no tape needed. Removing it is a bit trickier, as you need to pry the ends near the hinge on both sides to pop it off, but it does come off without too much effort.
Unlike Surface Duo 2 Bumper, the front cover completely protects the phone's bottom side covering the SIM slot. Microsoft could achieve this preferred design because the cover is removable and does not use tape to stay in place.
Inside the front cover, you can see a strip of Alcantara that helps protect the front glass of Surface Duo 2 from scratches from the cover's plastic. That cover also houses, presumably, the induction coil and magnets to recharge and hold the pen in place. Indeed, when the cover is on, it is evident that the area where the pen attaches is substantially thicker than the hinge-side, which dramatically tapers down.
Recharging is simple: Drop the pen onto the cover, and the magnets hold it into place. A tiny white LED briefly turns on to let you know it is charging. This system works with both the original Surface Slim Pen and Surface Slim Pen 2.
Some people doubted my claim that the magnets with the Pen Cover are so powerful that the Slim Pen stays attached even in your pocket. But I was right. These magnets are much stronger than those built into Surface Duo 2, and the pen is firmly attached (you need to pull hard to remove it). If the magnets were any more potent, it'd be a pain to remove the pen. Case in point: You can hold Surface Duo 2 (284 grams) by the attached pen and even lightly shake it without dislodging.
Battery drainage from Surface Duo 2 is minimal due to the small size of the Slim Pen's internal battery and how long it lasts, although your mileage will vary on how often you use the pen.
Interestingly, it seems the pen won't charge if Surface Duo 2's battery is below 50%, which is an excellent way to prioritize the phone's longevity.
The pen's battery life can be checked via the Bluetooth settings in Surface Duo 2 when the pen is not recharging.
There is no doubt the front of Surface Duo 2 is much more protected with the front cover both from scratches and potentially light drops. Additionally, while the plastic picks up fingerprints, they are much fewer than directly onto the Corning Gorilla Glass.
Flipping Surface Duo 2 into one-handed mode is no issue with the cover. The device snaps nicely into place even with the pen attached. Sure, it's thicker, but there are few ways to pull off a more elegant design with today's existing technology.
Surface Duo 2 already felt more robust due to the added thickness, and the Pen Cover adds to that, removing some of the fragility in having a nearly all-glass device in your hands.
Surface Duo 2 Pen Cover: What you won't like
Just the front of the Pen Cover weighs in at 30 grams. That's not a lot, but when you add the Slim Pen 2 (14 grams), the whole package with rear bumper brings Surface Duo 2's weight from 284 grams to 334 grams making it easily one of the heaviest "phones" on the market. It's not a night-and-day difference, but with the added thickness, Surface Duo 2 feels beefier with this cover and pen.
You can put a skin on top of the cover or even use one below, but you're better off using SopiGuard over dBrand as the former's are much thinner and not the thicker (and better) 3M variety. The skins interfere slightly with folding the phone into the one-handed mode, but it's not a dealbreaker.
There is no protection for the rear of Surface Duo 2. That may seem like a flagrant omission, but it's not clear you could have both sides covered and still be able to reverse-fold the phone into one-handed mode.
It's not advised to mix and match colorways, either. Sure, you could slap the white cover on the black Surface Duo 2, but the Oreo effect is not pleasing.
And no, you cannot wirelessly charge Surface Duo 2 with the Pen Cover, which would be weird since it is on the front.
Finally, the $65 price is not cheap. Of course, expensive niche accessories are never cheap as Samsung's own Samsung S Pen Folio Cover is $80, and its Leather Flip Stand Cover is an eye-watering $90. However, the Pen Cover looks like a bargain compared to the $40 Surface Duo 2 Bumper Case due to the added protection, fewer fingerprints, and the new functionality in being able to recharge the pen on the go.
Surface Duo 2 Pen Cover: Competition
Unlike Samsung products with a larger market share, there are no real alternatives to the Surface Duo 2 Pen Cover.
For $40, you can get the Surface Duo 2 Bumper Case, which, while pricey, is an excellent addition for those who want some minor protection and added grip and don't need to recharge the pen.
OtterBox is coming out with an even more rugged case for Surface Duo 2; however, it is not yet available, and it does not offer pen charging.
If you want a cheap way to attach the pen without charging, the Ringke $10 pen holder is a great solution.
You can get more ideas in our best Surface Duo 2 accessories guide.
Surface Duo 2 Pen Cover: Should you buy it?
You should buy this if ...
You use Surface Slim Pen 1 or 2 a lot and want to charge it
You want added protection
You hate fingerprints but don't like skins either
You shouldn't buy this if ...
Using Surface Slim Pen is not a priority
You want the most protection for Surface Duo 2
In some ways, the Surface Duo 2 Pen Cover is a bit odd. When you buy the Slim Pen 2, there is no way to recharge it unless you buy the $35 charger. That's a change from the original Slim Pen (which is still available), but there is a hidden cost: Slim Pen with charger is $150, while Slim Pen 2 without the charger is $130. Slim Pen 2 adds haptics, has a new design, and improved accuracy making the slight increase in cost worth it for some. While haptics don't work on Surface Duo 2, anecdotal reporting in forums from users says Slim Pen 2 works better than Slim Pen 1 for inking on the device.
All this means if you have Surface Duo 2 and Surface Slim Pen 2, either the Pen Cover ($65) or charger ($35) are required. At least Microsoft gives you a choice.
As to why Microsoft couldn't build wireless charging for the Slim Pen 2 into Surface Duo 2, it's a question of space. Surface Duo 2 already went from 4.8mm to 5.5mm, making it thicker and heavier than the original Surface Duo. Adding in a wireless coil would have made that even worse, as the Pen Cover demonstrates. There's also cost, as it would have driven up the price even higher, even as Surface Duo 2 is already more expensive.
That all makes the Pen Cover a bit of a kludge until Microsoft can figure out to build in wireless charging for the Slim Pen and wireless charging for the Surface Duo (in the rear) into one device without accessories. That's something we'll likely see in the next version, but it's a DIY add-on for now.
Whether you get value from the Surface Duo 2 Pen Cover depends on how much you use that Slim Pen. Microsoft is slowly but surely building out the usefulness of owning a pen into Surface Duo 2, which is good news. Microsoft just added inking to Outlook and now lets you "mark up" photos directly using the pen.
We're also hearing that December's system update enables the rear button on the Slim Pen to automatically open OneNote.
Even if you don't use the pen often, the cover is just cool. It adds protection, hides fingerprints, and makes it grippier to hold. That alone may be worth it for some people.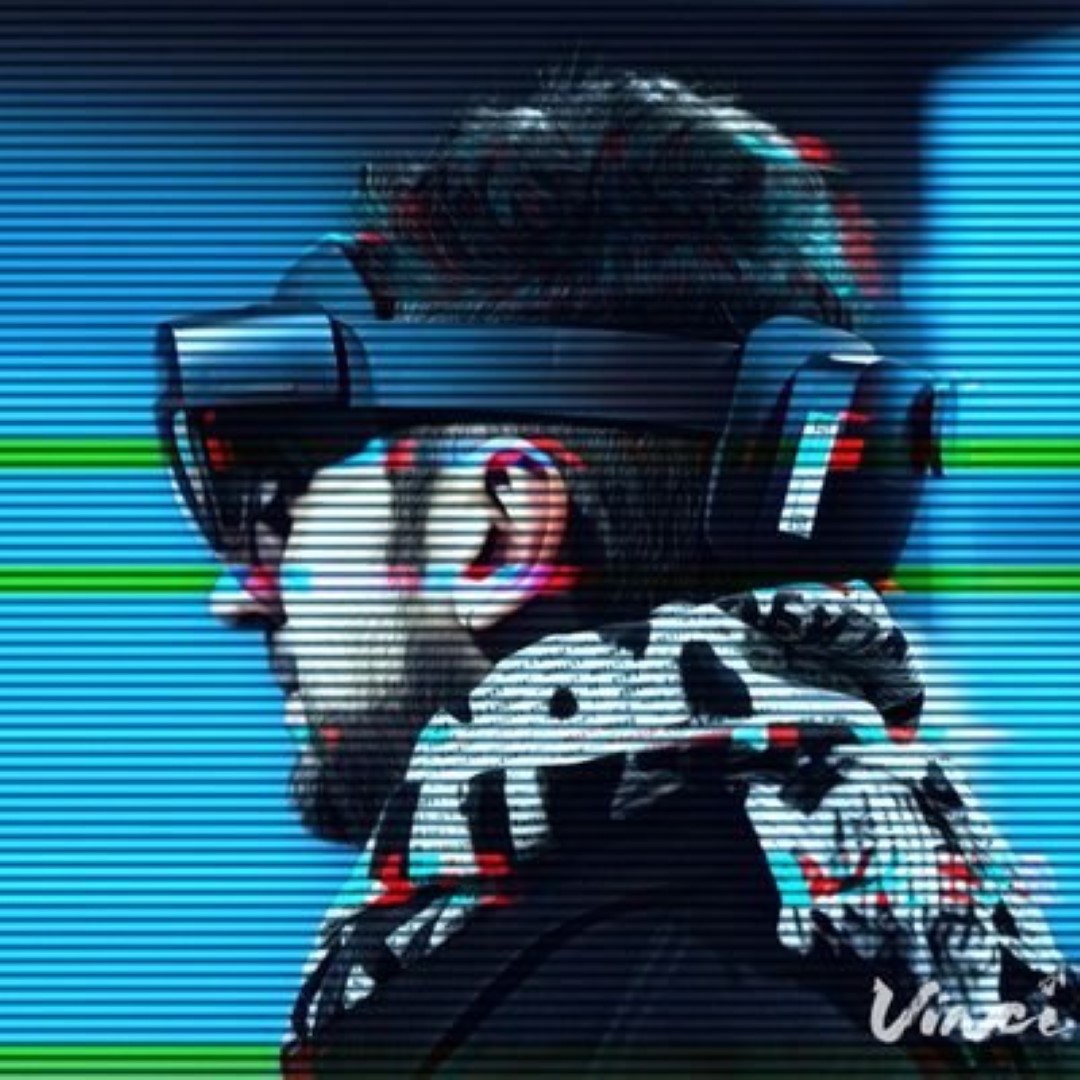 Daniel Rubino is the Editor-in-chief of Windows Central, head reviewer, podcast co-host, and analyst. He has been covering Microsoft since 2007 when this site was called WMExperts (and later Windows Phone Central). His interests include Windows, laptops, next-gen computing, and for some reason, watches. Before all this tech stuff, he worked on a Ph.D. in linguistics, watched people sleep (for medical purposes!), and ran the projectors at movie theaters because it was fun.