Microsoft's Surface Headphones 2 don't veer dramatically from the original version launched in the fall of 2018, a familiar theme from a company that likes to iterate. But with a $100 shaved off the price and some minor improvements to the radio stack and even how the headphones rotate, Surface Headphones 2 are still the most ergonomic – and fun – premium Bluetooth headphones around.
But the competition for premium Bluetooth headphones with active-noise-canceling is especially fierce. Razer's new THX Opus ($200), Sony's forthcoming WH-1000XM4 ($350) refresh and market-leader Bose make choosing a pair more challenging than ever. Surface Headphones 2, though, find a sweet spot amongst the ranks thanks to a robust set of features combined with a new lower price.
With Amazon Prime Day fast approaching in late 2020, we may also see discounts available for the Surface Headphones 2. Their mid-year release means we're yet to see price cuts on this second revision, although October may reward those on the lookout. If you see these headphones below their $250 RRP, you're seeing a deal worth taking. Here's why you should consider them (and a few reasons not to).
For
On-ear dials are awesome
Comfortable to wear
Excellent audio profile with EQ
New lower price
13-levels of noise-canceling gradations
Against
They don't fold / large case
Battery life is not class-leading
Just a few changes
Surface Headphones 2 design, features, and what's new
On first blush, Surface Headphones 2 look exactly like the originals, especially if you compare light gray colorways. Luckily, Microsoft has added a matte black option to the mix, and it looks fantastic. With no glossy features, the flat black Headphones 2 are remarkably good at resisting fingerprints no matter how often you handle them.
There is the same headband with moderate padding and circular design for the earcups. Surface Headphones 2 certainly look unique compared to the other offerings. On the right ear cup are controls for the power, mute microphone, USB Type-C for charging, and the 3.5mm headphone adapter. The left earcup is clean with no buttons.
In the box, you get the usual assortment of headphones, hardshell carrying case, USB cable, audio cable, quick start guide, and safety and warranty documents.
Swipe to scroll horizontally
Category
Surface Headphones 2
Frequency response
20 Hz to 20 kHz
Noise cancellation
Up to 30 dB for active noise cancellation
Up to 40 dB for passive noise cancellation
Speaker
40mm Free Edge speaker
Sound pressure level output
Up to 115 dB (1kHz, 1Vrms via cable connector with power on)
Up to 115 dB (1kHz, 0dBFS over Bluetooth connection)
Charging
Full charge in less than 2 hours
Battery
Up to 20 hours (with music playback over Bluetooth, ANC on)
Inputs
USB-C connector
3.5mm audio connector
Buttons / Controls
Power button, Mute button, Volume dial (right ear), Noise Cancellation dial (left ear), Touch interface on both ear cups
Compatibility
Windows 10, iOS, Android, macOS
Colors
Light Gray
Matte Black
Dimensions
Length: 8.03" (204 mm) x Width: 7.68" (195 mm) x Depth: 1.89" (48 mm)
Weight
0.64 lbs (290 grams)
Price
$250
Available
Now
Microsoft did make some minor changes as the power and mic buttons are significantly more prominent than those of Surface Headphones 1. While a modest difference, it makes finding those buttons without looking much simpler.
Surface Headphones 2 come in at the same weight of 290 grams. That is slightly heavier than Sony's WH-1000-XM3 (255 grams), Bose's QC 35II (236 grams), and Razer Opus (265 grams). I can't say that weight difference is noticeable, but the rule of thumb is always lighter is better for long-term comfort.
Another small but welcomed change is the earcups can now rotate 180 degrees versus just 90. That's an important feature to have as it lets you wear the headphones around your neck with the earcups facing inwards or outwards (the originals only twisted outwards). As before, Surface Headphones 2 auto-pause when you place them around your neck and restart it when putting back on your head.
For 2020, Microsoft has added Bluetooth 5.0, Qualcomm aptX support for enhanced quality, SBC low-complexity sub-band codec, and increased battery life by five hours to twenty (up from 15). None of that is surprising for modern headphones, and the improved battery life is due more to Bluetooth 5.0 than any hardware changes or a larger battery.
Getting back to those earcups, they still support touch controls, allowing you to skip tracks, answer and end calls, and access your digital assistant with various taps. Surface Headphones 2 also support dictation in Office apps, live captions and subtitles (with translation) in PowerPoint, and the "Play My Emails" feature in the Outlook mobile app on iOS (coming soon to Android).
The 40 mm Free Edge drivers for speakers support a 20 Hz to 20 kHz frequency response, which is typical for this price range.
For what hasn't changed, well, you still can't fold Surface Headphones. While the case it comes in is beautiful (especially in black), these are the largest of all the premium noise-canceling headphones out there to carry.
They hold their own
Surface Headphones 2 audio quality
Microsoft has not tinkered too much with audio quality. The new aptX feature helps with streaming (if your device supports it), but depending on your music source and the stream quality, its effect is not as dramatic as you may expect.
Microsoft also makes aptX option within the Surface Audio app (iOS, Android, Windows 10) to prioritize power reserves (using aptX can take an hour or two off overall battery life).
Audio quality is undoubtedly subjective, but Surface Headphones 1 and 2 both deliver sound at least near Sony's level. Sony still has the edge due to its proprietary stream technology and a bevy of software tricks for adjusting audio based on things like current airplane cabin pressure. Bose QC35 II's always disappoints and is often flat and lifeless. That's only augmented by Bose's lack of an active equalizer (EQ).
The Surface Audio app does provide a five-band EQ, which at least lets you pick up some presets like classical, jazz, flat, or rock, but you can also customize and save your own. That ability goes a long way to adding more bass to your movies or increasing the highs for a spoken-word video.
Noise-canceling seems mostly unchanged from the 2018 Surface Headphones. There are 13-gradations derived from four beamforming microphones with four additional microphones, which are tuned more for office noise rather than airplanes. Due to the over-the-ear design, Surface Headphones are classified as both passive noise-canceling (physical) and active noise-canceling (ANC; software, microphones).
That is not to say these headphones are useless on a flight – far from it – but Microsoft sees these more as lifestyle vs. work headphones rather than tuned just for fliers. There is still a slight hiss in the absence of noise, but it is not uncommon with ANC headphones.
For those really in a pinch, you can also use Surface Headphones 2 wired (3.5mm) while charging (USB Type-C to Type-A), with ANC enabled. However, doing so will disconnect any Bluetooth connected devices. You can also recharge and use Bluetooth at the same time with ANC (even when that USB is connected to a PC).
Surface Headphones 2 also support audio-over-USB, so you can plug them in, charge, and get the full ANC experience too. If using a Surface Pro X, a Type-A to Type-C adapter lets you use Surface Headphones (and any spatial audio settings) for those flights or watching a movie.
This is what matters
Surface Headphones 2's killer feature are those dials
If you are wondering what makes Surface Headphones 2 so unique, it is simple. It is the ability to use those dials on the earcups. The right dial lets you smoothly and gently increase or decrease the volume; the left lets you jump between 13-levels of active-noise cancellation or the audio-boost feature.
I can't stress enough how fun and straightforward it is to use Surface Headphones 2. Other headsets put typical volume rockers somewhere on the earcups, which often take a few seconds to discern which direction. But there is no learning curve with Microsoft's solution. You just turn them like a volume wheel. The physical familiarity with Surface Headphones 2 is priceless.
A similar statement can be said about the touch controls, which are summarized as follows:
Short tap — Play/pause.
Double-tap — Next and answer the call.
Triple tap — Previous track.
Long press — Activate voice assistant or decline call.
Sure, you need to memorize that shortlist, but the taps work on either earcup and are reliable. When combined with the earcup dials, Surface Headphones 2 remains the most ergonomic and easy to use headphones on the market.
Simple but good
Surface Headphones 2 software and voice assistant
New this year is the Surface Audio app for iOS, Android, and Windows 10. The app replaces Cortana as the primary way to interact with Surface Headphones (1 & 2) and Surface Earbuds. The app lets you customize the EQ, download firmware updates, see the battery level, and adjust features, including turning off tap gestures (touch controls), toggle aptX, voice prompts, and diagnostic data.
That app also lets you force-connect, which works most of the time. That feature is useful if you have multiple pairings with Surface Headphones 2. Like its predecessor, you can have up to eight pairings with Surface Headphones 2, but only two can be active at one time due to the limits of Bluetooth 5.0.
While Cortana is mostly gone, Microsoft's assistant lives in Outlook and is coming to other Microsoft productivity apps in the future. On iOS, long-pressing on the side of the earcup launches Siri. Since these are not "certified" as Amazon Alexa or Google Assistant headphones, there is no way to set those assistants as default.
For Android, things are better as you can set Surface Headphones to call whichever assistant you have on your phone, including Google Assistant. While it is not as robust as headphones with Google Assistant built-in e.g., being able to read your notifications hands-free, it does let you send commands to your phone without taking the phone out of your pocket.
Voice prompts are excellent. Powering on, the assistant reminds you of how much battery you have remaining and the names of the connected devices. Turning the left earcup tells you when you have hit "maximum noise cancellation" and "pass-through sound" for when you want to hear people without removing your headphones. That latter feature slightly augments the audio outside the earphones, which is great for office wear or when you want to listen to the captain's announcement on a flight.
You can download the Surface Audio app at the App Store, Google Play, and Microsoft Store
A clearer choice
Surface Headphones 2 verdict: That $250 makes all the difference
Microsoft originally asked for $350 for Surface Headphones, in a bold move that put them right up against Sony and Bose. Surprisingly, Microsoft held its own, but shorter battery life and ANC that was not quite as good as the competition made it a tough sell for many. There was just too much brand lock-in.
By dropping the price to $250, Microsoft has found the sweet spot. This conclusion is the opposite of the excellent Surface Earbuds, which are priced slightly too high for what they offer.
The question you must now ask: Are the Sony's and Bose worth the extra hundred dollars? I don't think so. While Sony's have the best audio, it's not such a jump that I suddenly found Surface Headphones 2 repugnant. After all, we are talking Bluetooth headphones here – they only get so good.
Going lower, I like Razer Opus, which are $50 cheaper than Microsoft and may even have a better sound stage thanks to that THX certification and longer battery life. But the Opus lacks the useful dials and touch interface of Surface Headphones, making them more finicky to use. The ANC is also just on or off, with no gradations, no digital assistant support, Bluetooth 4.2, and the EQ can't be customized. Those are drawbacks, but the lower price reflects those shortcomings making it justifiable.
The big 'what if' is Sony's forthcoming WH-1000-XM4s, which reportedly supports multi-pair. But Sony will still be $100 more and for many people that is just a bridge too far, especially if you are only using these on occasion.
The strengths of Surface Headphones 2 are easy to identify. They have excellent audio quality, are incredibly comfortable to wear for hours on end, and they have the best user-interaction model with touch controls and those dials. The ANC is quite good, and the software, while simple, gets the job done with a straightforward EQ. That $250 price seals the deal, though, making these a much more competitive offering. (The price is even lower at $225 for eligible students, parents, teachers, and military through Microsoft).
Drawbacks? Surface Headphones 2 do not fold, which is unfortunate. Battery life, while rated for 20 hours, is more like 15 to 17 depending on volume and aptX usage. That's still below everyone else, although it's a point of diminishing returns since most people only wear them for a few hours. Recharging is also slower, with five minutes giving an extra hour of playback. That's not bad, but Sony gives back five hours after just ten minutes.
Overall, the combination of modest improvements and that lower price point put Surface Headphones 2 in a very comfortable spot, making them easy to recommend. They are arguably the best bang-for-your-buck for premium ANC that is also enjoyable to wear and use, something that could not be said the first time around. Sure, there are (slightly) better options out there, but this time you must pay a lot more for them.
Surface Sounds
Back in black

Microsoft's Surface Headphones are back, and they're available in black. Surface Headphones 2 also bring Bluetooth 5.0, up to 20 hours of battery life, aptX support, and more.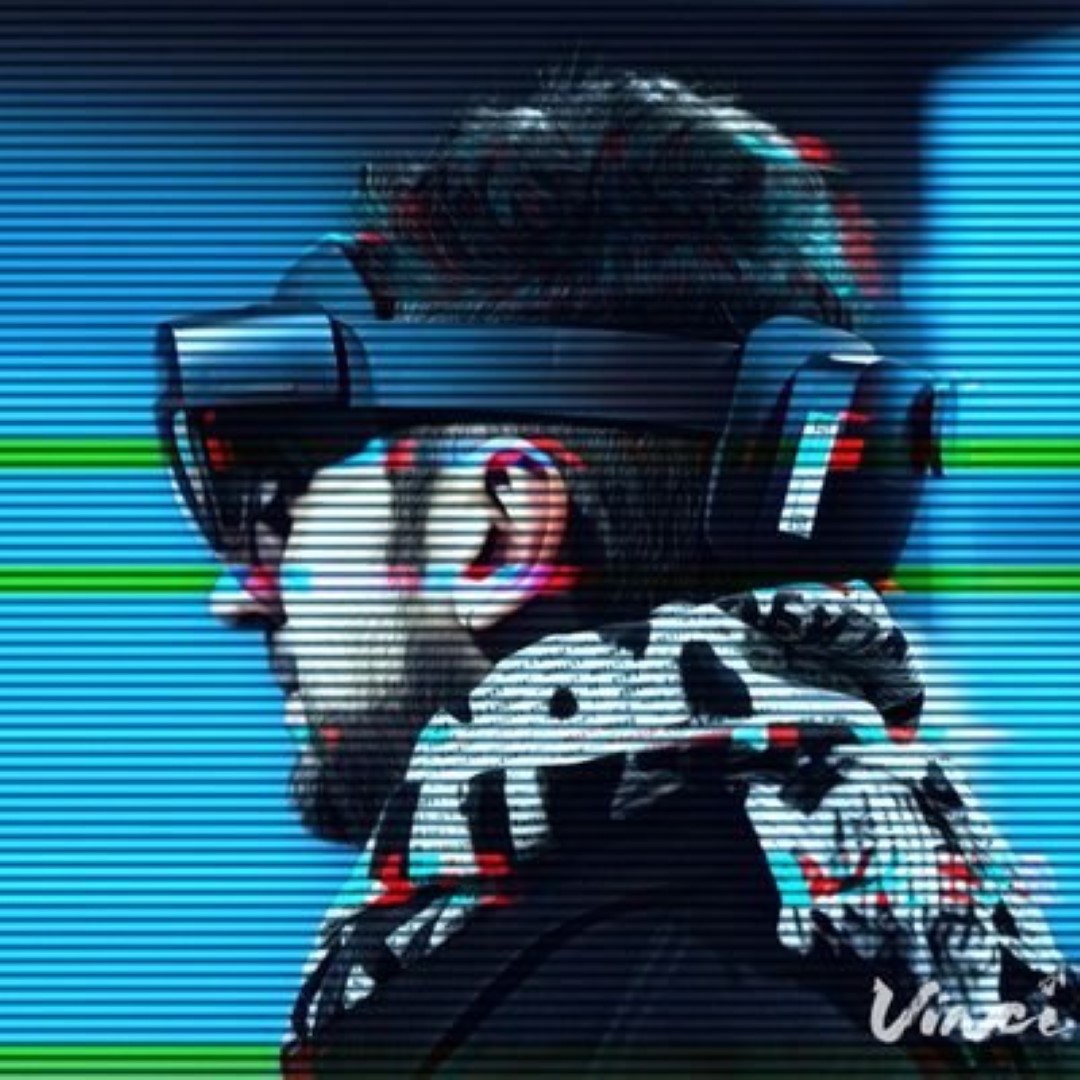 Daniel Rubino is the Editor-in-chief of Windows Central. He is also the head reviewer, podcast co-host, and analyst. He has been covering Microsoft since 2007, when this site was called WMExperts (and later Windows Phone Central). His interests include Windows, laptops, next-gen computing, and watches. He has been reviewing laptops since 2015 and is particularly fond of 2-in-1 convertibles, ARM processors, new form factors, and thin-and-light PCs. Before all this tech stuff, he worked on a Ph.D. in linguistics, watched people sleep (for medical purposes!), and ran the projectors at movie theaters because it was fun.