Choosing network-attached storage (NAS) depends on what you plan on doing with it. There are plenty of models available from various vendors, though Synology remains as one of the more popular options, primarily down to value and the excellent DSM OS.
The DS220j is an upgrade that replaces the existing DS218j, released in 2018. This latest model comes equipped with new internals and a slightly refreshed design. It's ideal if you're just starting out in the wonderful world of NAS.
While the DS220j is already one of the more affordable NMAS enclosures from Synology, that doesn't mean it won't be priced lower than its launch listing. If you can locate the NAS for less than $170 during a promotion like Black Friday, you should absolutely consider buying one for your home. When discounted, this is the best first NAS purchase.
Bottom line: Looking to buy your first NAS for the home? DS220j is an excellent place to start.
For
Can run Plex
Small and compact
Gigabit LAN
Great for beginners
Excellent software
What you'll love about the Synology DS220j
The DS220j is the same affair we've come to expect from Synology with its more affordable, compact NAS servers. It's a white plastic box that looks like the DS218j in every way, aside from the internals. The DS220j is, in essence, a spiritual successor to the DS218j, which came out in 2018.
The front of the NAS LED indicators and a small opening for the rear fan to pull air through (as well as the side panels). The two sides have a cutout Synology branding that doubles as intake vents, and the rear of the NAS houses a single 80mm fan, two USB 3 ports, and a Gigabit LAN port.
Like the older DS218j, Synology chose to go with 512MB of RAM and two drive bays. This is an affordable, entry-level model, so one shouldn't expect top-level performance. The processor has been bumped slightly from a 32-bit dual-core Marvell Armada 385 88F6820 CPU to a 64-bit quad-core Realtek RTD1296.
The 512MB RAM and ARM processor aren't the best on the market, and you won't be able to transcode HD movies, but for file storage and light media streaming (music, photos), the DS220j is perfectly equipped. Storing everything on this NAS is carried out using the two drive bays, which can be kitted out with up to two 16TB HDDs for a total of 32TB of capacity.
Utilizing Synology Hybrid RAID (SHR) — which you absolutely should — will leave you with about half the available storage for use, so if you have two 16TB drives, only 16TB will be usable. RAID is a good way of making sure you have redundancy if a drive somehow fails. But no HDD will fail due to heat thanks to the overall design.
Unpacking the DS220j is simple, and everything is secured with high-quality materials. The drive bays themselves aren't removable, nor are they hot-swappable. The NAS can be split into two after removing just two rear screws, which provides access to the two drive bays, one atop the other. This is one trade-off you must live with compared to more expensive NAS models.
After hooking up the NAS to a network, all you need to do is fire up a browser and load the IP — you can use your router interface to locate this, or download the Synology Assistant. The DiskStation Manager (DSM) OS initial setup wizard greets you by asking for various details, including setting up an optional Synology account.
Swipe to scroll horizontally
Category
Spec
Bays
2
CPU
Realtek RTD1296
1.4Ghz quad-core
RAM
512MB
Max storage
32TB
Warranty
2 years
Ports
2x USB 3.0
1x Gigabit Ethernet
While not required, a Synology account is handy as it ties your NAS to Synology's servers. Most households have dynamic external IP addresses, which means the IP you use to access your NAS when not at home will change at some point, breaking connectivity. A Synology account addresses this by keeping the IP address current on Synology's side for external access.
Plex does this automatically, so if you don't fancy using a Synology account, it's not required. And speaking of Plex, the DS220j can indeed run the media server service without issue, though, as is the case with lesser-powered ARM processors, transcoding will be severely limited for movie streaming. Other third-party software is supported, as well as Synology's own apps, through the package center.
The package center is just one part of the DSM OS, which is one of the most user-friendly interfaces around. It's easy to navigate, and even beginners will be able to make necessary alterations to the DS220j without messing everything up. For transfer performance, the DS220j should be able to hit 80MB/s, which isn't too bad at this price point.
What you'll dislike about the Synology DS220j
Taking into account just how affordable this NAS is, there's not a whole lot to dislike about the DS220j. It's an entry-level NAS, and so rocks just two drive bays and a limited amount of RAM. The latter is more an annoyance due to the lack of upgradability, but if you want to perform more advanced and demanding tasks on a NAS, you'll need a more pricey server.
The drive bays are a little fiddly too. Unlike other NAS models, this server requires you to take apart the outer casing to gain access to the two drive bays, and one sits atop the other. Should you need to remove the drive from bay two, you'd need to first extract the other drive. A slight issue, but can be written off due to the size and price.
So should you buy the Synology DS220j?
The Synology DS220j is perfectly positioned for NAS beginners. Whether you need a small unit for file storage and for saving backup data or a home media server to stream music, this small and mighty NAS is capable of all of these tasks. It's when it comes to more advanced features like movie transcoding and multiple account access where the small amount of RAM and CPU may cause an issue.
If you're on the hunt for a budget-friendly NAS, the DS220j is a great place to start. Testing the waters to see if a NAS is a good fit on your network while leaving room for expansion by moving up the Synology NAS catalog, this is an excellent NAS worth considering for small deployments.
Beginner NAS
A great value NAS for beginners

Equipped with a 64-bit quad-core ARM processor and two drive bays, the DS220j is perfectly positioned as an entry-level NAS for beginners. It's just a shame about the non-upgradable 512MB RAM.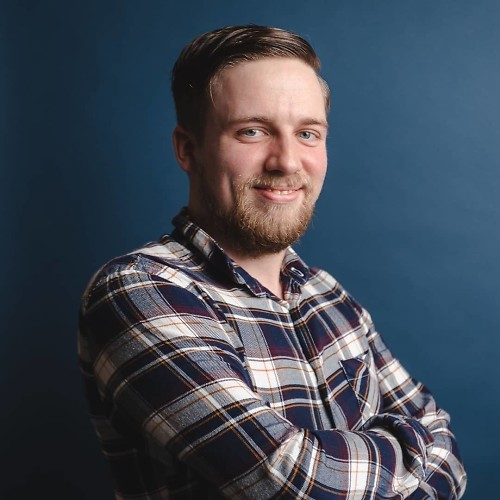 Rich Edmonds was formerly a Senior Editor of PC hardware at Windows Central, covering everything related to PC components and NAS. He's been involved in technology for more than a decade and knows a thing or two about the magic inside a PC chassis. You can follow him on Twitter at @RichEdmonds.