T-Mobile US makes it even cheaper to call overseas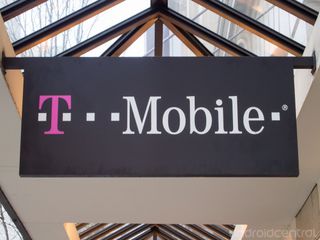 T-Mobile is giving its Simple Choice plan users some cheaper options for international calls. Starting today, they can sign up to get unlimited calling from the US to landlines in over 70 countries for just $5 a month per account, up to 10 lines, with the updated Stateside International Talk option. It's also offering the same plan, plus unlimited calling to mobile phones in over 30 countries and 1,000 minutes to mobile phones in Mexico, for just $10 a month per account.
Simple Plan users can sign up to get these cheap international calling plans from now until the end of 2014, but T-Mobile says that users who do take advantage of this deal will be able to keep those low prices past the promotion date if they continue to keep the Stateside International Talk option on their account.
Source: [T-Mobile](http://newsroom.t-mobile.com/news/t-mobile-makes-calling-those-abroad-affordable-worry-free.htm
How can you call overseas without a new WP to call with, Tmo?

What do you mean? The HTC One M8 just went on sale today.

True dat. Probably going to get this for my Wife.

Because most people on here would rather complain than read the articles

Is this charge Per account as stated or per line. Because if per account this is a bargain

It is per account and not per line. It is indeed a bargain.

It is $10 per month for the entire family. I was paying $15 for just 1 line.

You messed up the formatting on that source link, by the way. This is pretty good news.

Seems to be a regular occurrence

Probably want to make it clear that the service must be added to all lines for the $5 per month (per line) pricing to apply. Otherwise it's $10 for the service to be added to individual lines. Update: I take that back. I just tried adding the feature to my T-Mobile account and it is in face $5 or $10 per account depending if you want the Family Stateside International Talk or their Family Stateside International Talk with Mobile service. This is an absolute bargain! Thank T-Mobile.

Just made the switch to T-Mobile.

Does it affect roaming (on existing plan)? I have no knowledge about it, but I think when you are (on) roaming incoming/outgoing calls are also considered as international. Im going overseas next month and wouldn't like to have another big bill from Tmobile

There's a seperate optional service for calling outside US which I think was also pretty good ($15 per month?). Best to check with T-Mobile for that since that's different.

How does this topic fall under "Windows" category?

"Windows" is everywhere. I'm sure people using "Windows" phones call people overseas through T-Mo, I'm sure of it.

So $5 bucks for unlimited international calls? that's it. No hidden fees or anything like that.

This is amazing..just a few years ago I sitll had regular $100+ landline monthly bills calling all friends and family who live abroad. What a great time to be alive!

I came off of mvno to T-MoUS last year because they just seem to keep offering more value. I'm happy to have made that switch and still not get tied down via contract. I also like shopping my own phones and not relying on the carrier. BYOD is nice in Magenta.

T Mobile "US" we like this clarifaction keep it up.

Are they adding more countries later on? Because Guatemala is not included.
Windows Central Newsletter
Get the best of Windows Central in in your inbox, every day!
Thank you for signing up to Windows Central. You will receive a verification email shortly.
There was a problem. Please refresh the page and try again.