Take on Hitman's sixth Elusive Target, the Twin, right now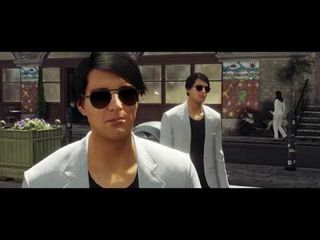 Square Enix has added the sixth Elusive Target for Hitman on the Xbox One, PlayStation 4, and PC, the Twin. As usual, players only have the next 72 hours to take the target out, with the mission taking place in Sapienza.
As the target is one of a pair of twins, you'll need to make sure you're identifying the right man. His brother is not to be harmed, so intelligence gathering is key to identifying your target correctly. Though identical, only the target is wearing a one-of-a-kind watch, which you'll be able to spot if you get close enough.
Remember, you only get one shot at this target. If you fail, it's over. If you die, you don't get another chance. And if you miss the availability window entirely, you'll be out of luck, too.
You'll need access to the the second episode of Hitman, Sapienza, in order to participate in the Elusive Target event, which you can get from the Xbox Store now.
See on the Xbox Store (opens in new tab)
Dude in that picture looks like Rubino...

Don't miss your chance :D

Executed with a sniper shot to the forehead Posted via the Windows Central App for Android

These "Elusive Target" events seem kinda cool. I hope other games incorporate the feature.
Windows Central Newsletter
Thank you for signing up to Windows Central. You will receive a verification email shortly.
There was a problem. Please refresh the page and try again.