Telerik makes controls free for a limited time in honor of TechEd 2014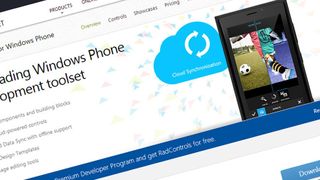 Telerik, the company behind a number of popular developer tools for mobile platforms like Windows Phone, are making their suite of UI controls for Windows platforms completely free for the next four days in honor of TechEd 2014. This includes controls for both Windows Phone and Windows 8.
The company is also working on a new set of tools to support Microsoft's new Windows Universal apps. These allow you to, for instance, build a Windows 8 app that will also run on Windows Phone devices. Telerik's new universal UI controls will be available later this year. For those developers that claim a free license during the four-day free period, Telerik will upgrade that license to include the universal toolset when it's released.
You can claim your free Telerik controls license by going to the company's TechEd website.
Source: Telerik
Windows Central Newsletter
Get the best of Windows Central in your inbox, every day!
This is awesome! I already won a DevCraft complete license, but for those who want great controls but can't justify the expense, this is a great deal.

how to win the devcraft license can you please help us too so we can also get one

Attend some free microsoft events or Telerik sponsered User Group events, they give this stuff away like candy.

Yup. Got mine at a user group meeting where they give one away every month. Also, take part in other events. Had I not already had a license, I could have gotten one when I took part in Give Camp Atlanta.

Only problem is they usually expire after 1 year, which sucks cuz then they have got you where they want you to pay for the controls. Nothing says how long this one lasts for.... though most freebies i have seen are for one year only.

They're are people who are thankful for what is given to them freely, and they're are those who choose an ungrateful attitude. I chose the former.

Or they could have done the same as with kendo, they could use the freemium type model when you pay for support and advanced features. They realize the big business is wtih corporations not indie devs. Corps pay for support and upkeep. BTW confirmed, it is for one year: Developer License with Subscription and Trial Support -> FREE MAJOR
UPDATES UNTIL May 12, 2015 You are going to pay the $1k per year to upkeep devcraft?

Nope. I'll get another freebie. In fact I already have one token for the next year.

Really awesome deal for developers

This is great, I been using their Winforms controls for years!

Anyone else not have these avialable with VS Express 2013? http://i.imgur.com/iiY8ao6.jpg

Now THAT was a good post You Guys! Thank You Joseph Keller!! Wonder when they will release the Universal App Version! I also love the fact that the licenses will automatically be upgraded to the Universal when available!

its valid and upgradable for 1 year or life time ?

thx u, great tools & components

What is this, please someone tell me...

Jump in guys, I've been using Telerik controls for quite some time, and they are awesome and more importantly, they can help you save a lot of time.

You receive major upgrades for free for 1 year. The last major version available till that date is yours to use I suppose. You just wont get future upgrades or support after that date.

Infragistics needs to keep up.