Tentacles: Enter the Mind for Windows 8.1 now available to download in some regions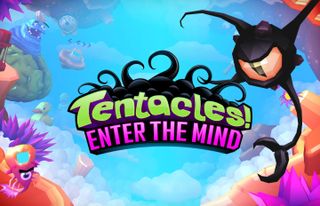 Tentacles: Enter the Mind is due out sometime this summer. The game is the sequel to the popular Windows Phone game Tentacles: Enter the Dolphin. While we don't have a release date for the new game in the United States, our brothers in Canada have access to it right now.
Tentacles: Enter the Mind will be coming soon with Xbox Live integration to Windows 8.1. Those in Canada (and probably other markets) are able to download and play now. We're not having any luck downloading here in the United States. Microsoft usually likes to soft-launch games like this.
Anyways, here the app description and features of Tentacles for Windows 8.1:
Features:
Xbox Leaderboards, Achievements, and Highscore
Play across multiple devices with cloud save
Play online / offline
Play with touch or mouse
The game is free to play, but has optional in-game purchases. You can disable those in-app purchases in your device settings. Something recommended if you have kids playing a lot of games on your tablet.
Anyways, let us know if you're able to download the game and if you are, let us know your region. We can't wait to play!
Thanks for the tip Elan!
Oh, one of my favourites. Waiting for Windows Phone version.

I'm in the boat, sitting beside you.

We're gonna need a bigger boat.

Here come I! *poor boat, sinks*

I'm sitting as well, we need a ship :P

Hey Press Play dev here. Just chipping in to say that we are working on a WP version. :)

You should be working on getting is a bigger boat

The game was working fine. Now I can't attack creatures or activate the power up in the game. I can move around the playable monster fine but it just doesn't attack the enemies. When I swipe to the right or swipe down to activate the bomb powerup or shield nothing happens. Please help.I have restarted my computer twice and no avail. This seems to be the only game with this issue.

Huh? I have had this on my tablet for months now.

Yet we can't get it in the US even now...news to us.

yup, been playing this for a few months now. how strange!

So much for "read the article" lol

It soft launched in Denmark back in the spring.

It's missing the 512MB supported badge. It's because you couldn't check?

Is there tablets with 512mb ?

Outh, I missed it. Sorry.

Or it's because for Windows 8.1? Meh

YOU should REALLY read this!
..................
http://www.wpcentral.com/commenting-guidelines

Hahaha, sorry guys. So many posts about WP 8.1 I missed it's about W8.1. Worst than that, I had just read those guidelines before this post. Kudos for Microsoft for doing this mess with OS names/versions. I'm terrible sorry for this mistake, really. And just to make this comment useful I want to point that if you change the tablet region probably you can download it now. Sorry again. :'(

Lol!.. It's really no big deal..

Thanks for the link. I somehow missed the article.

I just downloaded this in my laptop about one month ago. Please, someone say that its coming to WP!! The first one is my WP favorite game.

Not sure about this game coming to WP but I did ask the developers last week about the odds of porting Tentacles: Enter the Dolphin from WP7 to WP8 and their reply was that that would be "a lot of work...", so that seems unlikely.

That is not entirely correct. The game worked fine on a InteropUnlocked ATIV S apparently. Just pixelated. Of course some things could be optimized but to at least get the game out would require changing some resources and maybe some code change.

They told me the same thing, but then I tried the xap on my Lumia 920 and 620 out of curiosity. It worked flawlessy, except for the videos. The "fun" part is that the game is built on Unity and then ported to XNA with their own tool. They could "just" build it against the WP8 version of Unity.

Its graphics looks kind of raymen fiesta run

God damn my dirty mind.. I thought of something else as soon as i read tentacles..
Posted via Windows Phone Central App

Will it be available to WP8***

No, but we might see it on WP11.5-2.

I heard wp11.5 update 2 will be awesome ! It will bring official stopwatch

Lol!! Official stop watch....
I want Instagram!!... Remember that❓

No, I want the OFFICIAL Instagram❗❗❗❗

Press Play dev here: We are working on getting it on the Windows Phone. :)

Swapped my region and downloaded. Was about time I scan the other regions to snap up new games.

change Region to Canada and you can download

Oh god. Canada gets do bug test for us.

This game is pretty wild. I miss the darker style of the original but its a trippy game to play. You can completely lose your sense of what's up and down!

I always wanted to say this: if you want this game change your region to BR and download. :P

Achievements? Achievements!!!!!!!!

Wait..... What!.... Xbox live enabled.......

Great game! I got it several months back when I heard it had come out in Denmark and with a simple region change...voila! The game can get pretty dang hard, but it definitely works and looks a lot better on my Surface Pro 3 than it did on my Surface RT.

Yesterday I searched for tentacles in the wp store. It still isn't available for wp8. Today there is news of a sequel. oh yeah!

Hey Sam, will this game ever come to Windows phone ?!

Hey, Press Play dev here. We are working on a Windows Phone version right now. :)

Wishing for a universal app.

Well there is a guy saying this. -->Hey, Press Play dev here. We are working on a Windows Phone version right now. :)." So there must be one in the works
Windows Central Newsletter
Thank you for signing up to Windows Central. You will receive a verification email shortly.
There was a problem. Please refresh the page and try again.