Oculus Rift games set to launch in July 2019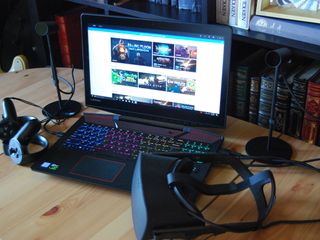 The library that features all of the Oculus Rift games continues to grow each month on both Steam and the Oculus Store. There are some truly great titles already available, and we're here to help you decide what to save up for. If you're looking for something to get excited about here are the Rift games that are coming this month!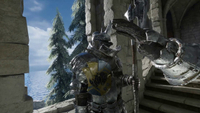 ROGAN : The Thief in the Castle

★ Featured favorite - July 5

Sometimes doing what's right doesn't always mean you're doing what's legal. In this title, you take on the role of a banished knight attempting to prove her innocence by sneaking around the very castle that condemned her. As you make your way through the shadows, make sure you collect all the keys and evidence you need to present to the court and reclaim your title within the kingdom.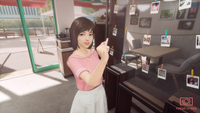 ★ Staff favorite - July 5

FOCUS on YOU is a tale about you, a young photographer working part-time in a coffee shop, and a beautiful woman you met on a stroll. This is definitely not a game you play for achievements or progression, but rather for the story and experience.
More Oculus Rift games releasing this month
Here are all the Oculus Rift games coming soon. You can find these on Steam by pressing the links associated with their names!
Upcoming quarterly games for Oculus Rift
Whenever you see a Q1, Q2, Q3, or Q4 next to a release date the Q stands for quarterly. Q1 represents the beginning of the year, Q2 is the spring into summer, Q3 is summer into fall, and Q4 is the fall into winter.
These are all the quarterly games set to release to the Oculus Rift!
What are you playing?
The Oculus Rift, by far, is the best virtual reality headset for your computer. It's comfortable, reliable, and has the most immersive controllers out of any of the headsets. Not just that, but each month there are always tons of new games for you to get hooked on. In fact, there are more VR games releasing to Steam for headsets like the HTC Vive and Oculus Rift then there are for the PlayStation VR!
This month, I'm looking forward to ROGAN : The Thief in the Castle. Based on the gameplay shown in the trailer, I can already tell this will be the best visual representation of a castle in virtual reality. Whenever I play a VR game based in a castle, I've always noticed how cartoonish, blurry, or weak the graphics are. Rogan looks like it's done a much better job to combat that issue and included some amazing rouge abilities for our characters.
What are your thoughts? Which Rift game are you looking forward to most? Let us know by shooting us a Tweet over at @WCGamingTweets.
Prevent light from ruining your VR experience with these products
Superior Modern Viking Collection Area Rug ($99 at Amazon)
Rugs are endlessly useful in any home for being stylish and comfortable. This rug comes in 10 different colors and each one is sleek, comfortable, and beautiful in every home. Prevent your hardwood floors from reflecting light and make playing VR more comfortable on your feet!
RHF Reversible Sofa Cover ($25 at Amazon)
If your couch is leather or made of a shiny material you'll need to cover it up when you're playing on the VR. This couch cushion is comfortable, affordable, and comes in eight different colors. It's always nice to have around the house because you can also use it during parties to protect your furniture from animals and spills.
NICETOWN Blackout Curtains ($21 at Amazon)
Stop letting the glare of the outside world ruin your VR experience. With these blackout curtains, you can block out that evil sun from interrupting your shows! This package comes with two panels that are 42 inches wide and 63 inches long.
Get the Windows Central Newsletter
All the latest news, reviews, and guides for Windows and Xbox diehards.
Essa Kidwell is an expert in all things VR and mobile devices who can always be found with an Oculus Go, a Pixel 2, and an iPhone 7+. They've been taking things apart just to put them back together for quite some time. If you've got a troubleshooting issue with any of your tech, they're the one you want to go to! Find them on Twitter @OriginalSluggo or Instagram @CosmeticChronus.