This week in esports news: Teaming up for Fortnite and the girls showing how it's done
This week sees female pro-gamers making the headlines in the scene and teams forming up around Fortnite.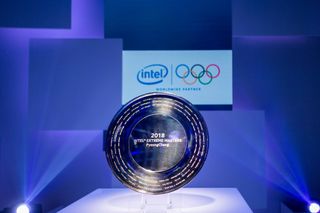 Fortnite hasn't got an esports scene yet, but that hasn't prevented some teams forming up around the popular Battle Royale title.
Other news this week includes a Canadian taking down stiff competition in StarCraft II, bagging $50,000 and the expansion of the Overwatch League to bring more teams to the league table.
Canada brings home the SC II trophy
Sasha "Scarlett" Hostyn (representing Team Experts) managed to take down Kim "sOs" Yoo from Jin Air Green Wings, taking part in the $150,000 StarCraft II Intel Extreme Masters event in PyeongChang, South Korea.
It's quite the victory for the foreign player in a championship recognized by the International Olympic Committee. Taking back $50,000, Scarlett managed to destroy sOs in a 4-1 final series.
Expanding the OWL
Blizzard confirmed in the company's quarterly earnings call plans to expand the Overwatch League this year are in place, aiming to add new teams and better support regions, including Europe and Asia. Blizzard also noted that the company expects the OWL to become profitable this year, but has a roadmap to increase reach and attract more viewers.
If you've not been following the OWL, likely due to no local representation, the second season may bring a few surprises to drum up some interest. There's also some excitement for female fans of the esport as Kim "Geguri" Se-yeon is reportedly set to join the Shanghai Dragons and become the first female professional player in the OWL. Should this become reality, it's excellent news for the scene as a whole.
I've always been an advocate for mixing the sexes in tournaments (as opposed to splitting them up) and to see women making it to the stage due to nothing else than talent should attract more budding potential and silence those who continue moaning about a non-issue.
COD World League is going to Valkyrie
Xbox One Call of Duty fans won't yet be familiar with Valkyrie, one of the maps in DLC 1, The Resistance, for the franchise's latest title, WWII. Sony has a timed exclusive on that, but one thing that fans of the competitive scene weren't expecting is that a DLC map would be joining the official CWL rotation.
Valkyrie will be joining the competitive ruleset from February 20 and as such will be available for the forthcoming CWL major events in Atlanta and Birmingham, UK. It'll be playable also in any competitive mode on the console, including ranked play and Gamebattles ladder matches.
Exactly which game modes will be played on Valkyrie hasn't yet been released, but it's a much needed injection of fresh life. One of the main criticisms of this year's competitive Call of Duty (it's not a COD game without criticism) is that there's not much in the way of map variety. It's not uncommon to see London Docks, for example, on maps one, two and three in a five map series. As the remaining DLC packs come out later in the year, it'd be great to see them get the same treatment.
Fortnite Battle Royale teams start to be signed
There's no official esports scene yet for Fortnite Battle Royale, Epic Game's smash hit free-to-play title, but that hasn't stopped professional organisations signing up players and teams.
The top Fortnite player on Twitch (arguably the top player in the world), Ninja, is a professional across multiple titles and has been signed to Luminosity since before he began playing Fortnite. There are other streamers signed to organisations, such as KingRichard who represents NRG, but now it's going one step further.
Global esports powerhouse, Team SoloMid announced it has signed a competitive Fortnite roster of four consisting of:
Ali 'Myth' Kabbani (Team Captain)
Darryle 'Hamlinz' Hamlin
'CaMiLLs'
'Daequan'
The team also signed up three streamers dedicated to Fortnite, too. This sits alongside the existing TSM PUBG team currently competiting, so the organisation is certainly well represented in the big battle royale titles.
What exactly the future holds for competitive Fortnite is still unclear right now, but with the H1Z1 Pro League looming and the growing PUBG esports scene, it seems only natural that Fortnite would follow.
Mixer's "this week in esports" series
Microsoft's Mixer platform deserves a shoutout for its weekly esports show, "This Week in Esports." You can catch it every Thursday at 6 p.m. Eastern at the channel linked below. And if you ever miss an episode, hit the same channel to catch the previous episode on demand.
It's about an hour each week, but it's well worth tuning in, which of course you can do on your Xbox One, too, in the Mixer app. You can also catch up with the show on YouTube.
Check out "This Week in Esports" on Mixer
Upcoming live events
Windows Central Newsletter
Get the best of Windows Central in your inbox, every day!
Rich Edmonds was formerly a Senior Editor of PC hardware at Windows Central, covering everything related to PC components and NAS. He's been involved in technology for more than a decade and knows a thing or two about the magic inside a PC chassis. You can follow him on Twitter at @RichEdmonds.
"I've always been an advocate for mixing the sexes in tournaments (as opposed to splitting them up) and to see women making it to the stage due to nothing else than talent should attract more budding potential and silence those who continue moaning about a non-issue." Who is moaning about a non-issue? Are there any esports that refuse women to compete against men if that's what they want to do? There are some women only tournaments, but as far as I know there aren't any tournaments that refuse women access. And the reason why there are women-only tournaments comes down to the simple fact that there are very few women that can compete with the men at the top level. If you look at the most accomplished women in esport there is a big chance that they are MtFTG like (Scarlett and Ricki Ortiz). The only discussion I'm aware of in regards to gender in eposrt is whether or not they should be allowed to compete in women-only tournaments. Btw, it's Team Expert, not Team Experts

thatsvery true. as far as i am aware of the dota internasjonal alow women to compete but there is no women in the dota pro turnaments excpet for Axx but the only real Achievements she have is finsihng 9th-10th place in a qualifier. it's just that they can't compete yet.

Hope that there'll be an Australian OWL team that I can follow (even though I don't understand/have never played Overwatch).