Amazon has the Choetech Fast Wireless Car Charger Mount on sale for $19.99, an $11 discount, when you apply coupon code 3DY3358A during checkout. That's the best deal we've posted for this particular mount, which has positive feedback so far.
In Motion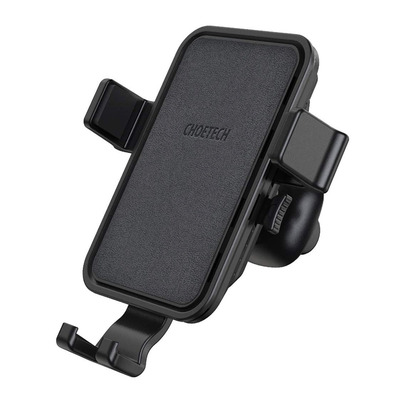 CHOETECH Fast Wireless Car Charger Mount
Take advantage of wireless charging whilst keeping your GPS and music streaming within glancing distance.
$19.99 $30.99 $11 off
Between air fresheners, chargers, and phone mounts, it's easy to clutter up your vehicle's dashboard. This is a simple solution that combines all three products into one. Simply clip it to your vent and plug it in. You can rest your phone with one hand, meaning operation is simple, but your phone will stay secure. The mount can charge compatible devices at up to 10W for quick and efficient battery replenishment. Note that for the fastest speeds, you need to provide your own car charger. As an added bonus, there's a slot in the back of the mount that holds the included essential oil air freshener, which means your car will smell nice too. Two additional air freshener sticks are included, to which you could add your own essential oils. While that might seem silly since you likely have another vent free for an air freshener, it's a nice touch that some may find convenient.
We may earn a commission for purchases using our links. Learn more.