Verizon FiOS coming to XBox 360 and special bundle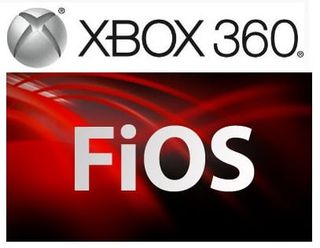 We told you back in September that Microsoft was working with content providers to bring television and movies to XBox 360. Verizon, one of said providers, has announced that a FiOS TV app will be coming to XBox 360 next month, which will allow subscribers to watch their FiOS channels directly through their XBox. The app will feature an initial lineup of 26 channels, with more to come later, and will also be integrated with Kinect, so users can surf using voice and gesture commands.
If that weren't cool enough, Verizon is sweetening the deal by offering a $89.99/month bundle to new subscribers (opens in new tab), which includes FiOS TV, 35/35Mbps internet, and voice service. Subscribers will also get a 12-month XBox Live membership and HALO: Combat Evolved Anniversary Edition. Verizon is taking orders for this contract-free bundle from now until January 21. Current FiOS customers can call now to sign up.
To celebrate the lunch of their new service, Verizon is partnering with gaming network Machinima to sponsor the Gamers' Choice Award, to be announced at Machinima's Inside Gaming Awards on Dec. 9. You can vote for your game of the year through Facebook or Twitter. Your vote also enters you a chance to win a grand prize of two years of Verizon FiOS triple-play service, a multi-room DVR, a Microsoft Kinect and 40,000 Microsoft points. There are also daily 4,000 MS point prizes until December 8.
Source: Verizon (opens in new tab)
Windows Central Newsletter
Get the best of Windows Central in in your inbox, every day!
Now FIOS just needs to make a WP7 APP so we can enjoy it better. All of the other platforms have it.

Exactly. I have FiOS and an app that would let me schedule recordings, etc would be sa-weet!

If you want to get any app for WP then check out this site. It will help! http://www.tweetwp7.com/

Good for Microsoft but I really don't want to use the Xbox when my Motorola box and remote work just fine. I even have the Kinect, but making gestures or talking to my equipment is NOT how I want to interact with TV. If this deal would bring additional content then that's another story.

i can see voice navigation being a UGE problem when watching tv . LOL

They do make universal remotes that work with the Xbo,x so it would be no different that controlling you cable box.

Yes but my cable box is a multi-room DVR and I'm pretty sure the Xbox 360 isn't.

i hope it comes to other carriers outside USA.....
*Cought * Canada * cought*

This is good, but I hope this Translates into Verizon supporting WP7 more...
I dunno maybe by adding some more WP7 Phones to their service....
Like the Focus S or the Titan would be nice to see on the 'Now network'...
or maybe some all new fresh WP7 Devices...

Hey Microsoft, U-Verse PLEASE!!!

U-verse has been able to use Xbox360 as a full on Set Top Box for a year. Full functionality with all channels available and ability to pause live TV and watch DVR recordings. U-verse is built on the Microsoft Mediaroom platform, so I guess the compatability was easier. Now if only At&t could come up with a decent U-verse app for WP7..... (ability to watch recorded shows, use WP as a remote control, fix bugs, etc...)

Not avalible where I live in Philadelphia. Oh well, hopefully Comcast comes out with a simular offer.

Yes! A WP7.5 app for FIOS is neccessary! Check out this site. It will help us get the WP7 apps we want by using Twitter. http://www.tweetwp7.com/

Verizon customers will get live TV but only 26 channels and they still have not issued a channels directory for that yet! Verizon customers have to have the Kinect in order to use voice control, which seems to be the only real up side to paying 89.99/mo. Now if you still thinks its worth getting I hope you already have the Kinect because it cost $150. I get a lot more channels for my money with DISH Network plus their equipment is compatible with the Google TV box and the sling adapter. Working for DISH Network I can tell you our America's top 250 is $69.99 (at regular price) and are DVR charges are $10 less than Verizon, so why waste your time.
Windows Central Newsletter
Thank you for signing up to Windows Central. You will receive a verification email shortly.
There was a problem. Please refresh the page and try again.