Sea of Thieves creator Rare's studio is a magical (and unforgettable) place
Visiting Microsoft's Rare studio was a magical, energizing experience I won't soon forget.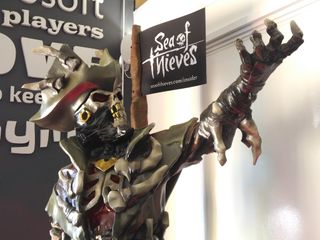 I'm incredibly lucky to be able to visit some truly special places as part of this job. I've been up to Redmond, Wash., to Microsoft headquarters. I've attended E3, to see the Xbox One X launch. I've also gone to Mobile World Congress in Barcelona, IFA in Berlin, and Gamescom in Cologne. Yet, my favorite experience of all was visiting a studio just around the corner from my home in the Midlands, UK.
Here's a quick glimpse inside Rare, the legendary company behind some of the video game industry's most beloved franchises, and how it feels to – for just a moment – catch some insight into the team building Sea of Thieves.
Rare and the good old days
Nestled deep in the countryside of Leicestershire, England, is the village of Twycross, sporting a population of less than a thousand inhabitants. It's a hundred miles from the nearest sea. Twycross is a village I know well, not because of Rare, but because of Twycross Zoo, which I spent plenty of school vacations visiting.
I cannot claim to have been a lifelong fan of Rare, but the studio had unwittingly formed a significant part of my childhood, producing titles like Killer Instinct and Donkey Kong Country, both of which I was faithfully addicted to on the SNES. I regrettably traded my copy of Killer Instinct for a Nintendo Super Scope to a kid at school, and I ended up using it to play "army" in the garden rather than, you know, play video games (damn thing just didn't work).
It wasn't until my PlayStation days when gaming went from being a casual toy to a hobby and passion for me, by which time Rare had sort of slipped off my radar.
I think the same could be said for many others, as the company went from being partially owned by Nintendo to being wholly owned by Microsoft. It's no secret that many feel the studio's talents became wasted during the later Xbox 360 days, as Rare focused on producing casual "Nintendo Wii-like" titles for Microsoft's (now dead) Kinect peripheral. Kinect Sports was certainly among the more popular titles for the Kinect, and it was by no means a bad game. But the studio's fan base yearned for a return to the days of Banjo Kazooie, Viva Piñata, Perfect Dark, and Battletoads, when Rare's unique blend of whimsy and silly British humor could take center stage again.
Sea of Thieves could be the hit the studio's biggest fans have been yearning for. We learned a shipload of new information during our stay, and I can't describe how excited I am for the game. And as amazing as Sea of Thieves looks like it could be, I keep thinking about just how magical the studio is.
A whimsical wonderland
Finding Rare's studio reminded me of the magical hidden train platform 9¾ from the Harry Potter books, tucked away in a compound flanked by quaint village houses, countryside brush, and endlessly flat farmland. As you approach the studio, familiar figures begin appearing at the roadside. A statue of Conker appeared as we pulled into the car park, joined by Banjo and other characters from Rare's illustrious history.
Celebrating heritage is a big part of the Rare experience. Every single room, hallway, and wall pays homage to the hundreds of skilled artists, creators, and developers that have brought joy to millions of gamers across the world, across all sorts of platforms and systems. It's not just about celebrating Rare, though.
Naturally, Sea of Thieves is currently dominating the deck. I was greeted by a skeleton, Captain Bones, in the studio's reception area. Large statues and other props for Sea of Thieves set the scene, but my eye was immediately drawn to two huge TV sets, which had become dedicated to Mixer streams for Sea of Thieves.
Rare is as much about celebrating its fans as it is about celebrating the studio's culture. Indeed, the studio is releasing a Sea of Thieves lore book which is inspired by stories and players who made a splash throughout the game's technical alpha. Players not only drive the game's lore but also the game's development, shaping it with reams of feedback gathered by the Rare team.
Sea of Thieves' closed beta was still underway during our studio visit, and the team was visibly energized by the stats rolling in. Sea of Thieves appeared on the Twitch charts high up early on, but despite stiff competition from the Overwatch League esports tournament and stream staples like League of Legends, Rare powered to the top spot for several days.
I've spent a significant amount of time covering Sea of Thieves and meeting the Rare team since the game's initial announcement. While the team was always confident in communicating its vision, the response to the game's beta really slammed home the reality to both Rare – and critically, Microsoft – that Sea of Thieves could be a huge hit. The excitement and atmosphere in the studio were truly electrifying, with each and every team member I met, exuding joy and confidence while describing their game.
The business of fun
Rare's studio is split across three developmental "barns," where different aspects of the game are being worked on. In simpler times, each barn would be working on a separate title, but now each works in unison on Sea of Thieves, linked together by large displays detailing code submissions and pending bug fixes.
Even Rare's most basic offices are fun to visit, as each developer customizes their workspace to express themselves. The remnants of a Nerf gun battle sat in view of an army of sci-fi figurines on one side of an office, joined by some stunning concept art pieces on another.
For all the "fun," Rare's business operations setup was impressive. Azure and Xbox Live provide the company with tons of live analytics data and telemetry to help shape future priorities and provide for the players, each whiteboard bursting with plans and other information.
Rare also produces all of its audio in-house, using authentic, antique instruments. Studio head Craig Duncan noted how they had previously used a swimming pool to record the game's water sounds, and showed off a stage for recording footstep sounds on different kinds of terrain, such as sand. Rare purposefully chose damaged instruments to record the game's shanties and soundtrack, to add that authentic, haphazard pirate sound.
Feeling inspired
As excited as I am for the possibilities of Sea of Thieves, I left Rare feeling inspired by the studio and team. True passion, true joy, and ultimately, a sense of family accentuated every interaction I witnessed at Rare, and that feels like a bit of a rare and precious thing. I think it is this essential crew spirit that Rare is trying to impart in Sea of Thieves, where its mechanics are designed from the ground up for cooperation.
The pressure is on for Rare to deliver an original title for Xbox, in a world where the company has struggled to do so, and also to make good on the studio's illustrious history, which has shaped the industry.
I don't know how successful Sea of Thieves will be, but I'm rooting for Rare.
Sea of Thieves launches on March 20, 2018, for Xbox One and Windows 10 as part of Xbox Play Anywhere for $59.99 or as part of Xbox Game Pass for $9.99 per month.
Related reading
Get the Windows Central Newsletter
All the latest news, reviews, and guides for Windows and Xbox diehards.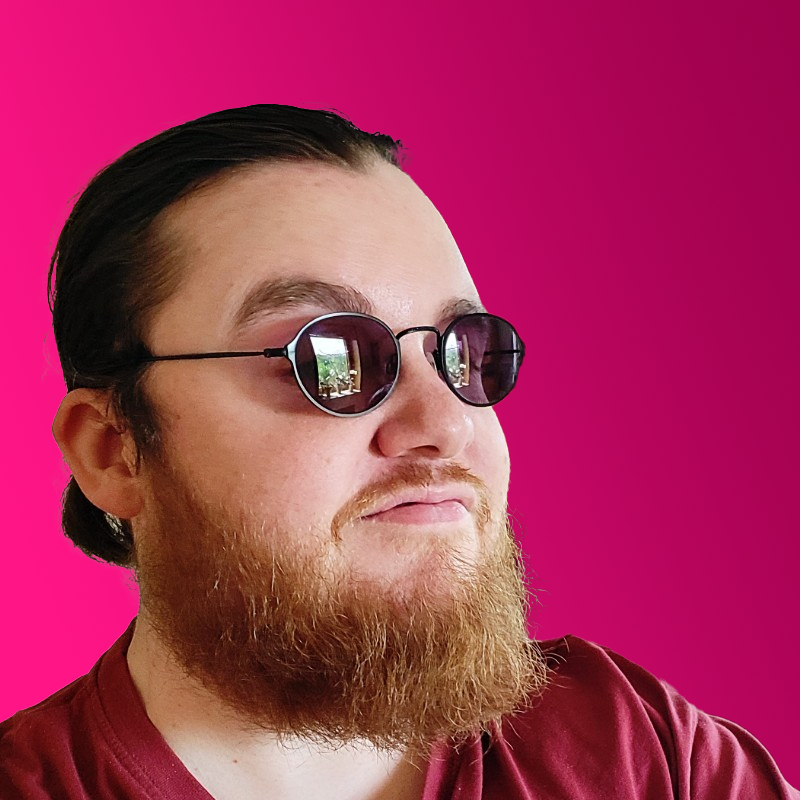 Jez Corden a Managing Editor at Windows Central, focusing primarily on all things Xbox and gaming. Jez is known for breaking exclusive news and analysis as relates to the Microsoft ecosystem while being powered by caffeine. Follow on Twitter @JezCorden and listen to his Xbox Two podcast, all about, you guessed it, Xbox!