This Week in Xbox - Quantum Break, Diablo 3 & Rainbow Six Siege patched, Xbox Two?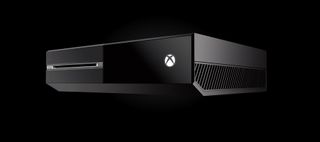 Welcome to our weekly ICYMI for Xbox news. This week we're looking at patches to Rainbow Six Siege and Diablo 3, Quantum Break tweets, the possibility of a Xbox Two, and more!
We're also giving away a copy of Rainbow Six Siege to one lucky commenter! Simply leave a reply and join the discussion for a chance to win.
We'll still be posting major Xbox announcements in the main feed. However, I'll be collecting some of the more nuanced news, rumors and talking points into one handy post every weekend. You can also rely on this weekly column to keep up to date with all the latest game releases too.
Here's the latest edition of This Week in Xbox One News.
Quantum Break nearing completion, further delays unlikely
Remedy Entertainment's upcoming time-bender Quantum Break is nearing completion, according to Remedy's Thomas Puha.
Quantum Break follows Jack Joyce on a quest to prevent the destruction of time – while the game's antagonistic organization, Monarch Solutions, seeks to gain control of it.
The playable portion of Quantum Break follows Jack in a cover-based third person shooter, with time and physics manipulation mechanics. However, taking place between each gameplay "episode" is a 20-minute live action TV show, which follows Monarch Solutions. The TV show intersects with the game, and decisions you make will affect the outcome of the TV show and vice versa.
Quantum Break has been delayed several times — in typical Remedy style — but it's looking like the game will make its April launch date without issue.
Quantum Break will launch exclusively on Xbox One on April 5th, 2016
Pre-order Quantum Break from Amazon US ($59.96)
Check out these Play Arts Kai Halo 5 figures
Square-Enix is perhaps best known as a game developer, but they also have a line of high-quality toys, immortalizing characters from various video game, tv and movie franchises.
Play Arts Kai's latest figurines take aim at Halo 5. These figures stand at around 12" apiece, and will retail for around $125 (via GameInformer).
Image 1 of 4
Play Arts Kai also have various figurines for the Metal Gear series, D.C. Universe, in addition to the Final Fantasy and Kingdom Hearts series. They also stock a cool Titanfall Atlas mech replica and some toys from older fan favorites, such as Dead Space. The Halo 5 figures are slated for an April launch on the Play Arts Kai website.
A huge update is on its way to Diablo III
Blizzard is no stranger to supporting their games post-launch with free updates, and Diablo III is no different. The 2.4.0 patch has been available on Blizzards Public Test Realm on PC for some time, but the update will go live for real Xbox One, PS4 and PC sometime after the start of Diablo III's 5th season on January 15th (via Rock Paper Shotgun).
The update's biggest feature is an entirely new area called Greyhollow Island. While the new zone doesn't impact the game's campaign, it contains plenty of story content that can be discovered with exploration, rather than a typical linear progression path.
Some of the other features include:
Over a dozen new monsters
Expanded Areas: The Eternal Woods and Royal Quarters
Revamped Set Items
New Feature: Set Dungeons
New Feature: Empowered Rifts
New Legendaries
Revised Buff UI
More Stash Space
Season Journey Revisions
Season Rebirth
New to PC: Action Combat
Be sure to check out the full patch notes here.
I listed Diablo III: Ultimate Evil Edition on the top 25 Xbox One games currently available due to its massive amount of content, robust multiplayer and accessible, but deep combat. If you haven't tried Diablo III before, now's a great time to jump in.
Buy Diablo III: Ultimate Evil Edition for Xbox One on Amazon US ($29.99)
Rainbow Six Siege 1.2 patch set to improve server connectivity
The latest entry in the Rainbow Six franchise is picking up a hefty patch on PC ahead of a release on Xbox One. The update is primarily aimed at connectivity, making improvements to matchmaking, bullet hit registrations and player positioning responsiveness (via GameSpot).
The rate at which the server will update a player's positioning has been doubled, which should make the game feel a lot smoother for all involved.
Online playability is quite important in a game like Rainbow Six Siege, considering it's a multiplayer focused tactical shooter where you're afforded only one life per round. Losing that life to lag can be an incredibly frustrating experience, and clearly, Ubisoft knows it.
Some of the improvements include:
Updated the server tick rate for all PC users, coming soon to consoles
Data center selection is now possible (PC users only, for now)
Matchmaking Improvements
Added a criteria that increases the odds of pre-made parties being matched against a squad with an equal number of pre-made parties within them.
Improved connectivity to PVP and PVE matches
Gameplay Fixes
Level Design Fixes
Online Flow Fixes
UI Fixes
Audio Fixes
Make sure to read the full patch notes over here. The patch is already available on PC, with a January 14th date planned for consoles.
Buy Rainbow Six Siege from Amazon US ($49.99)
Industry analyst Michael Pachter thinks we could see the next Xbox by 2020
Veteran games analyst Michael Pachter thinks we'll see the present console cycle end by 2020 at the latest. In his most recent Pachter Factor podcast, he responded to a fan question regarding the next console generation:
Pachter cites the decreasing price of 4K resolution TVs as a factor in triggering the next console cycle:
The next console generation might be a while away yet, but we are beginning to see signs that the big three are at least thinking about it. Nintendo has its NX console launching in the next couple of years, and there are recurring rumors about Microsoft launching a cheaper, disc-less Xbox One somewhere down the line. I wrote an article about some older mutterings about a disc-less Xbox One SKU previously, check that out over here!
Oculus Rift, HoloLens, and PlayStation VR are likely to disrupt the industry even further, and the increasingly PC-like architecture of the Xbox and Playstation could see even stranger twists down the line.
AMD's CEO, Lisa Su, recently commented that the AMD-powered PS4 and Xbox One are targeting a 7-year life cycle, which puts a prospective Xbox Two in-line with Pachter's predictions.
Analysts have been predicting the 'death' of the traditional console for years now, but Phil Spencer himself teased a future Xbox console last year. The form a prospective "Xbox Two" will take, however, remains to be seen.
Introducing OneCast – our weekly Xbox One, Windows 10 and Microsoft podcast!
Every week, I'll be hosting a podcast with our new writer Matt Brown and various other Windows Central team members as we look back at the week's Xbox, Windows and Microsoft news and events. Check out first episode on SoundCloud (Check out Soundrivin for a solid WP SoundCloud app), or input this address into your RSS-based podcast app!
OneCast Episode 1: Xbox game delays, upcoming Xbox One features, Windows 10 convergence, most anticipated games, and more!
Giveaway – Rainbow Six Siege for Xbox One
One lucky commenter will receive a copy of Rainbow Six: Siege for Xbox One! Simply join the discussion in the comments for a random chance to win.
Winners will be picked tomorrow at 6 PM BST. Please ensure you have a valid email address for us to contact you if you win!
ICYMI - Some of Windows Central's biggest Xbox articles of the week
Windows 10 reportedly used on about 180 million PCs, 18 million Xbox Ones, over 1 million phones
Plants vs Zombies Garden Warfare 2 open beta begins Jan. 14 for Xbox One
The 60-second Xbox One controller battery charger won't be out until late 2016
Dying Light: The Following gets February 9 release date for Xbox One and PC
Xbox One update with behind-the-scenes bug fixes now rolling out
EA Sports UFC 2 headed to Xbox One on March 15
New Xbox One game releases for the week ending January 10th, 2016
Lovely Planet - Shooter - QUICKTEQUILA
"With boots of speed on your feet, an infinite supply of bullets for your semi-automatic and the ability to jump over twice your own height, you're well equipped to go up against any enemy on your quest to reach Lovely Planet!"
G Prime Into The Rain - Puzzle - Soma Games
"Explore the vast uncharted mystery of The Rain, a solar-system spanning shock wave of gas and dust from far, far away. A gravity gripping, Steampunk styled, moody-beautiful, slingshot simulating puzzle pleaser."
Hyper Void - Shooter - IN|Framez Technology Corp.
"Punch your way through waves and waves of enemies from all races in the universe as you travel through volatile and crazy wormholes, all rendered in high-quality 3D with a heart-pumping progressive soundtrack!"
Cubot - Puzzle - NicoplvGames
"At first sight, Cubot is a puzzle-game with a minimalist gameplay, just move color cubes towards tiles of the same color. It's really easy, but it will be a torture for your mind to complete all levels of the game because the apparent simplicity of the game is in contradiction with the complexity of the puzzles."
Unepic - Action & Adventure, Platformer, Role Playing - EnjoyUp Games
"Unepic is a mixture of platform game, role game and joke that takes place in a huge castle of medieval fantasy. It is set in the eighty's style, but completed with the most actual features."
And that's a wrap!
This week I've been driving myself crazy, wrestling with ARK: Survival Evolved's server issues to get a hit of its addictive survival/crafting/dino punching gameplay. Hopefully, Wildcard can solve the issues sooner rather than later.
I also picked up a copy of Let's Sing 2016, ahem, for my girlfriend of course, review inbound? I'm also quite intrigued by Unepic, an indie platformer RPG hybrid with a heavy comedic slant. Check out Paul's gameplay preview of that over here.
What have you guys been playing this week?
Get the Windows Central Newsletter
All the latest news, reviews, and guides for Windows and Xbox diehards.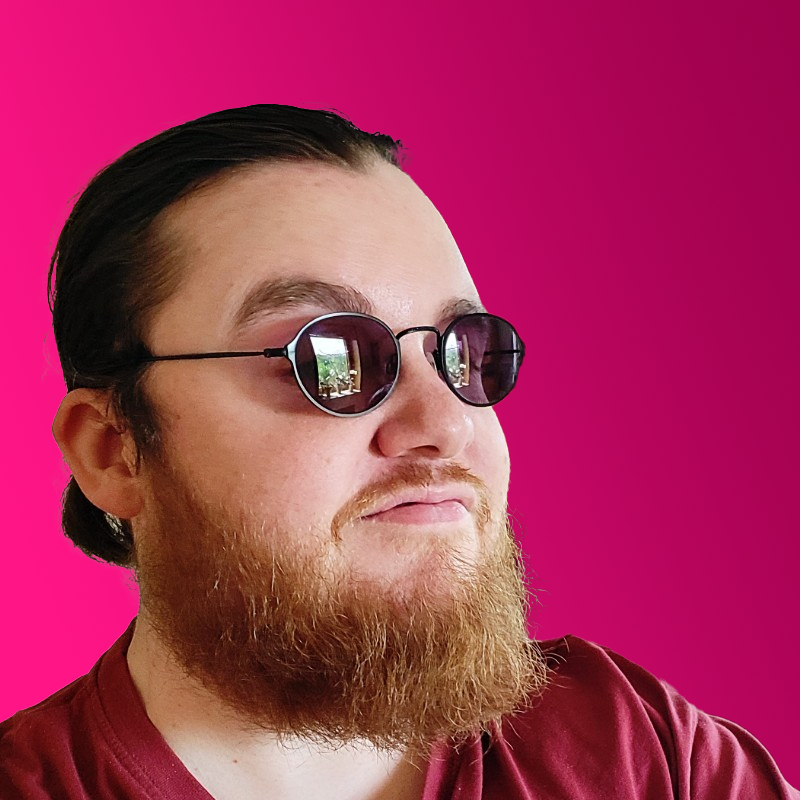 Jez Corden a Managing Editor at Windows Central, focusing primarily on all things Xbox and gaming. Jez is known for breaking exclusive news and analysis as relates to the Microsoft ecosystem while being powered by caffeine. Follow on Twitter @JezCorden and listen to his Xbox Two podcast, all about, you guessed it, Xbox!