This Week in Xbox - Quantum Break, Diablo 3 & Rainbow Six Siege patched, Xbox Two?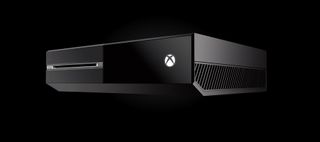 Welcome to our weekly ICYMI for Xbox news. This week we're looking at patches to Rainbow Six Siege and Diablo 3, Quantum Break tweets, the possibility of a Xbox Two, and more!
We're also giving away a copy of Rainbow Six Siege to one lucky commenter! Simply leave a reply and join the discussion for a chance to win.
We'll still be posting major Xbox announcements in the main feed. However, I'll be collecting some of the more nuanced news, rumors and talking points into one handy post every weekend. You can also rely on this weekly column to keep up to date with all the latest game releases too.
Here's the latest edition of This Week in Xbox One News.
Quantum Break nearing completion, further delays unlikely
Remedy Entertainment's upcoming time-bender Quantum Break is nearing completion, according to Remedy's Thomas Puha.
Quantum Break follows Jack Joyce on a quest to prevent the destruction of time – while the game's antagonistic organization, Monarch Solutions, seeks to gain control of it.
The playable portion of Quantum Break follows Jack in a cover-based third person shooter, with time and physics manipulation mechanics. However, taking place between each gameplay "episode" is a 20-minute live action TV show, which follows Monarch Solutions. The TV show intersects with the game, and decisions you make will affect the outcome of the TV show and vice versa.
Quantum Break has been delayed several times — in typical Remedy style — but it's looking like the game will make its April launch date without issue.
Quantum Break will launch exclusively on Xbox One on April 5th, 2016
Pre-order Quantum Break from Amazon US ($59.96) (opens in new tab)
Check out these Play Arts Kai Halo 5 figures
Square-Enix is perhaps best known as a game developer, but they also have a line of high-quality toys, immortalizing characters from various video game, tv and movie franchises.
Play Arts Kai's latest figurines take aim at Halo 5. These figures stand at around 12" apiece, and will retail for around $125 (via GameInformer).
Image 1 of 4
Play Arts Kai also have various figurines for the Metal Gear series, D.C. Universe, in addition to the Final Fantasy and Kingdom Hearts series. They also stock a cool Titanfall Atlas mech replica and some toys from older fan favorites, such as Dead Space. The Halo 5 figures are slated for an April launch on the Play Arts Kai website.
A huge update is on its way to Diablo III
Blizzard is no stranger to supporting their games post-launch with free updates, and Diablo III is no different. The 2.4.0 patch has been available on Blizzards Public Test Realm on PC for some time, but the update will go live for real Xbox One, PS4 and PC sometime after the start of Diablo III's 5th season on January 15th (via Rock Paper Shotgun).
The update's biggest feature is an entirely new area called Greyhollow Island. While the new zone doesn't impact the game's campaign, it contains plenty of story content that can be discovered with exploration, rather than a typical linear progression path.
Some of the other features include:
Over a dozen new monsters
Expanded Areas: The Eternal Woods and Royal Quarters
Revamped Set Items
New Feature: Set Dungeons
New Feature: Empowered Rifts
New Legendaries
Revised Buff UI
More Stash Space
Season Journey Revisions
Season Rebirth
New to PC: Action Combat
Be sure to check out the full patch notes here.
I listed Diablo III: Ultimate Evil Edition on the top 25 Xbox One games currently available due to its massive amount of content, robust multiplayer and accessible, but deep combat. If you haven't tried Diablo III before, now's a great time to jump in.
Buy Diablo III: Ultimate Evil Edition for Xbox One on Amazon US ($29.99) (opens in new tab)
Rainbow Six Siege 1.2 patch set to improve server connectivity
The latest entry in the Rainbow Six franchise is picking up a hefty patch on PC ahead of a release on Xbox One. The update is primarily aimed at connectivity, making improvements to matchmaking, bullet hit registrations and player positioning responsiveness (via GameSpot).
The rate at which the server will update a player's positioning has been doubled, which should make the game feel a lot smoother for all involved.
Online playability is quite important in a game like Rainbow Six Siege, considering it's a multiplayer focused tactical shooter where you're afforded only one life per round. Losing that life to lag can be an incredibly frustrating experience, and clearly, Ubisoft knows it.
Some of the improvements include:
Updated the server tick rate for all PC users, coming soon to consoles
Data center selection is now possible (PC users only, for now)
Matchmaking Improvements
Added a criteria that increases the odds of pre-made parties being matched against a squad with an equal number of pre-made parties within them.
Improved connectivity to PVP and PVE matches
Gameplay Fixes
Level Design Fixes
Online Flow Fixes
UI Fixes
Audio Fixes
Make sure to read the full patch notes over here. The patch is already available on PC, with a January 14th date planned for consoles.
Buy Rainbow Six Siege from Amazon US ($49.99) (opens in new tab)
Industry analyst Michael Pachter thinks we could see the next Xbox by 2020
Veteran games analyst Michael Pachter thinks we'll see the present console cycle end by 2020 at the latest. In his most recent Pachter Factor podcast, he responded to a fan question regarding the next console generation:
Pachter cites the decreasing price of 4K resolution TVs as a factor in triggering the next console cycle:
The next console generation might be a while away yet, but we are beginning to see signs that the big three are at least thinking about it. Nintendo has its NX console launching in the next couple of years, and there are recurring rumors about Microsoft launching a cheaper, disc-less Xbox One somewhere down the line. I wrote an article about some older mutterings about a disc-less Xbox One SKU previously, check that out over here!
Oculus Rift, HoloLens, and PlayStation VR are likely to disrupt the industry even further, and the increasingly PC-like architecture of the Xbox and Playstation could see even stranger twists down the line.
AMD's CEO, Lisa Su, recently commented that the AMD-powered PS4 and Xbox One are targeting a 7-year life cycle, which puts a prospective Xbox Two in-line with Pachter's predictions.
Analysts have been predicting the 'death' of the traditional console for years now, but Phil Spencer himself teased a future Xbox console last year. The form a prospective "Xbox Two" will take, however, remains to be seen.
Introducing OneCast – our weekly Xbox One, Windows 10 and Microsoft podcast!
Every week, I'll be hosting a podcast with our new writer Matt Brown and various other Windows Central team members as we look back at the week's Xbox, Windows and Microsoft news and events. Check out first episode on SoundCloud (Check out Soundrivin (opens in new tab) for a solid WP SoundCloud app), or input this address into your RSS-based podcast app!
OneCast Episode 1: Xbox game delays, upcoming Xbox One features, Windows 10 convergence, most anticipated games, and more!
Giveaway – Rainbow Six Siege for Xbox One
One lucky commenter will receive a copy of Rainbow Six: Siege for Xbox One! Simply join the discussion in the comments for a random chance to win.
Winners will be picked tomorrow at 6 PM BST. Please ensure you have a valid email address for us to contact you if you win!
ICYMI - Some of Windows Central's biggest Xbox articles of the week
Windows 10 reportedly used on about 180 million PCs, 18 million Xbox Ones, over 1 million phones
Plants vs Zombies Garden Warfare 2 open beta begins Jan. 14 for Xbox One
The 60-second Xbox One controller battery charger won't be out until late 2016
Dying Light: The Following gets February 9 release date for Xbox One and PC
Xbox One update with behind-the-scenes bug fixes now rolling out
EA Sports UFC 2 headed to Xbox One on March 15
New Xbox One game releases for the week ending January 10th, 2016
Lovely Planet (opens in new tab) - Shooter - QUICKTEQUILA
"With boots of speed on your feet, an infinite supply of bullets for your semi-automatic and the ability to jump over twice your own height, you're well equipped to go up against any enemy on your quest to reach Lovely Planet!"
G Prime Into The Rain (opens in new tab) - Puzzle - Soma Games
"Explore the vast uncharted mystery of The Rain, a solar-system spanning shock wave of gas and dust from far, far away. A gravity gripping, Steampunk styled, moody-beautiful, slingshot simulating puzzle pleaser."
Hyper Void (opens in new tab) - Shooter - IN|Framez Technology Corp.
"Punch your way through waves and waves of enemies from all races in the universe as you travel through volatile and crazy wormholes, all rendered in high-quality 3D with a heart-pumping progressive soundtrack!"
Cubot (opens in new tab) - Puzzle - NicoplvGames
"At first sight, Cubot is a puzzle-game with a minimalist gameplay, just move color cubes towards tiles of the same color. It's really easy, but it will be a torture for your mind to complete all levels of the game because the apparent simplicity of the game is in contradiction with the complexity of the puzzles."
Unepic (opens in new tab) - Action & Adventure, Platformer, Role Playing - EnjoyUp Games
"Unepic is a mixture of platform game, role game and joke that takes place in a huge castle of medieval fantasy. It is set in the eighty's style, but completed with the most actual features."
And that's a wrap!
This week I've been driving myself crazy, wrestling with ARK: Survival Evolved's server issues to get a hit of its addictive survival/crafting/dino punching gameplay. Hopefully, Wildcard can solve the issues sooner rather than later.
I also picked up a copy of Let's Sing 2016, ahem, for my girlfriend of course, review inbound? I'm also quite intrigued by Unepic, an indie platformer RPG hybrid with a heavy comedic slant. Check out Paul's gameplay preview of that over here.
What have you guys been playing this week?
Windows Central Newsletter
Get the best of Windows Central in your inbox, every day!
Jez Corden a Managing Editor at Windows Central, focusing primarily on all things Xbox and gaming. Jez is known for breaking exclusive news and analysis as relates to the Microsoft ecosystem while being powered by caffeine. Follow on Twitter @JezCorden and listen to his Xbox Two podcast, all about, you guessed it, Xbox!
I have to say I am a bit intrigued if MS will call the next console the Xbox Two or something completely different like the transition from 360 to One.

They'll probably call "Windows for gaming" or some weird name.

As long as they don't add 'series' to the name.

We've lived with it for a couple of years and I think we all agree Xbox One is still a terrible name. Damn you, Don Mattrick!

Xbox Ultra or Xbox Infinity. Called it!

Don't be surprised if they go for Xbox 10. Lol.

XboX (see what I did there)... ;P

tenboten what a weird name :))

I personally believe that they'll call it something to make it seem like it's on its fifth generation like the PlayStation 5 will be. Something like 500, or 50, or 5000 perhaps?

With xbox 360 to xbox one is like 359-360=one I wonder hows the next one is like :) Posted via the HTC Desire 816 Dual Sim

Looks like common core math to me lol

I've heard nice things of rainbow 6, probably pick one up later.

I may have to finally pick up Diablo 3 after this update comes out!

I picked it up from the Xbox live sale love it!

Playing it again, started over completely.. Just beware of cheaters! Seems like everyone and their mom has mod items

The name Xbox Two sounds kinda odd ... Especially when you consider that it will be the 4th gen Xbox. Congrats on the launch of your new podcast Jez.

Haha aye, I think I can say with some certainty that it WONT be called the Xbox Two. Thanks for reading bud.

Haha definitely! My pleasure :)

A​ny chance of releasing One Cast on WP podcast app. Makes sense.

We definetly cannot have the Xbox Two; it just acts to mislead consumers and makes the console sound old. After all, this console will be competing with PlayStation, which at the time of the next generation of gaming, will already be producing their fifth console.

Id love a copy of Rainbow Six.

This was one of his safer bets but take anything Michael Pachter says with a grain of salt. He has a horrible record with predictions. Remember the the WIi HD? Seriously, go back to any of his old shows and see accurate he turned out to be. Like most Wall Street types, he gets paid ungodly amounts and doesn't really know more than most people.

Rainbow six siege seems to be pretty awesome. Would love to win it! :)

I'll be preordering Quantum Break. Love Max Payne and Alan Wake, so I have faith this game will be fun. As for the next Xbox, I'm just going to enjoy the One right now and not think to far ahead. Hopefully, it will be backwards compatible from the start. I'll try to play Diablo 3 after the update, but I won Dark Souls 2 off of Xbox Live Rewards and it's taken over my life at the moment.

Dark souls 2 is amazing, I love it. I beat it at least four times on the 360, and twice on the Xbox one.

The Surface Xbox or Win10X. Lol.

Can't wait for Quantam Break.

I'm waiting for Quantum Break ;)

I dislike that people are always speculating when the next generation of consoles will drop. It makes me always feel like I wasted money buying this generation. It's dumb,cause I didn't waste money, and it's still years away, but still.. Idk. But I do look forward to the future, I just want it to stay in the future. XD
Also oh man I would love to win rainbow six! XD

Same dude xD finally someone thinking about this like me. Posted via the Windows Central App for Android

You know what they say about great minds. ;)

Ey man don't worry. You don't need to care for 4 more years :)

Honestly anyone that likes a fantasy RPG should try out this old school side-scroller 'Unepic'. It doesn't take itself seriously, nicely voice acted for an indie release and is very addictive! I've put quite a few hours in already and hardly scratched the surface. It's looking to be worth every penny! Would love to check out Rainbow 6, it was released when I had to stop buying games to make sure people got Xmas presents! Good to hear about the much needed updates but actually makes me feel like i made the right decision not buying at launch. Games not working very well at launch is happening a bit too often these days unfortunately :(

I've been through all previous Rainbow Six titles, and about the only way I can afford to contribute that tradition with Siege is if I win it, so fingers crossed!

I think MS will call the next Xbox as Xbox One 20XX. Like Motorola did with Moto G and E.

Nah, that name is way too 90s. ;-)

That period is over I think.

I've really been contemplating Rainbow Six.

You should get it, I played it at a buddies house. Its pretty great, terrorist hunt is my jam.

I haven't played a Rainbow Six game since the turn of the century...

I'm really excited for Quantum Break glad to hear it's on track. Really cool you have a podcast, I'll definitely give it a listen.

Yes, Quantam Break looks amazing! I'm still waiting for more news on ReCore though; we've seen almost nothing since the launch trailer at E3.

The only date other than Halo 5 & Tomb Raider that I'd never forget is the release date of Quantum Break. A day after my bday.

Xbox One Mini and Xbox One Ultra this year :)

Podcast! Did I miss the previous announcement?

Nah, we didn't announce this before. :) Leave a comment on SoundCloud and let me know what you think!

Any idea what the best way to use Soundcloud is on WP? Never used Soundcloud before.

Sounddrivin, it's in the article.

I'd be ready to buy a 4k console by holiday 2017!

With the things they are saying about Nintendo's next console, might not be far off. Lol

Really excited for what Microsoft could bring out in 4 years...Getting ready! I can't think they'll call it the xbox two though, too logical for microsoft

Will OneCast be more gaming focused? Or is this the spiritual successor to the Windows Central podcast?

This is more gaming/Xbox focused, shouldn't be seen as a replacement for the Windows Central podcast. I hope you'll give us a listen though! :)

Though I am not a fan of 3rd person shooter games but I will definitely be getting QB for it being an exclusive. Hope it lives up to the hype!

Waiting for xbox 2 and I want that game rainbow six

Can't wait to see Quantum Break, loved Alan Wake! Would love to have a copy of Rainbow Six to play with a few buddies.

Next Xbox will be named
XBOX

Or "the console formally known as Xbox"

I tried putting a symbol but it wouldn't let me

Maybe it'll be called "Xbox Next"? The name is entirely guesswork when you have no idea of the new console's USPs yet...

Simply joining the discussion

I think Microsoft might rather work on making the PC more living room friendly. 1. The windows store could sell games. 2. Windows already support the xbox one controller. 3. It would reinforce the idea of continuum... Your device could transform itself for your needs. When it's plugged in to a TV with a controller, it runs a xbox interface. Why bother making the hardware if all they monetize is xbox live and royalties on games sales. Posted via the Windows Central App for Android

Can't wait for Quantum Break !

Having just got an Xbox One, I'll be paying more attention to these xbox related posts, and look forward to checking out the podcast

I have Diablo 3 but haven't played it in about a year. May be a good time to try to jump back into it and see what all is new.

Xbox 1 is awesome, but I still play my 360 alot. Looking forward to Quantam Break

No matter when the new generation emerges ill wait like always till most bugs are sorted out....

Everything Rainbow Six is awesome. Glad to hear the hiccups are going to be fixed. I was hesitant to pick it up because of network issues related to an otherwise great game.

Here's hoping they don't take that long in the next Xbox. 2020 would be 7 years, and the last generation looked OOOOOOOOLD after that long. These consoles started from a much worse relative point, in terms of hardware quality.

Free game, sweet! Posted via the Windows Central App for Android

I'll be waiting in line for the Xbox TWO.

The next xbox should be upgradeable like the steam box should have been

Xbox Septictious! Like it more than Xbox Two :)

I keep eyeballing Diablo 3. I've never tried the series yet, but I looks like a good couch-coop game.

It's one of the best, especially if you like ARPGs!

I was addicted to Diablo 2 back when I was in high school.. A LOT of time wasted. Great game series though, Diablo 3 is great for couch co-op, it has a ton of content.

Rainbow Six you say? Why, I'd love that :)

Xbox One is finally gaining, now that it has come down in price. Hopefully they don't rip and replace like they did with the Lumias, every new released of the software pretty much lost a good portion of their marketshare. Not that many people at an economy point of buying an Xbox one, games, and peripherals just to replace them in a few years

I think 7yrs is reasonable, would not be surprised if sooner. Game changer: If MS buys AMD within the next year, I think they'll beat Sony by 1yr.

It's possible, considering that all current gen consoles use AMD APUs

Doesn't really matter what is called is likely to be a beast judging by the hardware Microsoft are building lately like surface and hololens.

Man... I just got rid of Diablo cause I didn't play it much. Fun game. Just too many other good games I wanted to play.

Quantum break looks interesting.

For the love of the internet, please never post anything by Pachter again.

Would love to play rb6? My kind of game!

The Rainbow Six beta was great.... Except for the horrible connection issues. I and 5 of my buds were set to get it but couldn't bring ourselves to because of the server issues. Still waiting to hear from someone that everything is good so we can get the game and play. Honestly, the only issue with this great game is the servers. It's a deal breaker. Hopefully the patch works!!!

I hope they don't call it Xbox Two; I hope it will be called something like Xbox Infinity.

Just got and Xbox One for Christmas, glad to see I should have 4 more years yet.

I wonder if the next Xbox will be a PC with an Xbox app.

Even if not I'd like to see it as an option. PC's built as "Certified for Xbox" for those that want to spend a bit more and get better hardware. traditional Xbox appliance for those that don't. Controllers, games, Kinect, etc all working seamlessly between them.

It will be called Xbox pro. Targeting enterprise gamers. Hahaha!

It will be called Xbox. They are trying to use the brand name for all Microsoft gaming.

We didn't rush out a new console with the rise of 3d. Doubt that VR or 4k will either.

Except 4k TVs are over hyped not sure that is why there would be another Xbox so soon

Xbox barely handles 1080p lol that's reason enough to start a new gen

One hits 1080p 60 fps with Directx 11 API. PS4 can't even claim that. OneCore, WDDM 2.0 and Directx 12.1+ is just been installed on the Ones that will give the One a greater graphics lead than it already has. The next One will probably be AR and have nothing to do with 1080p or 4k. Hololens is built on the OneCore as is the Xbox One.

New Xbox in 2020? Wow hard to speculate that.

I was finally able to pick up my Xbox One this week. I'm excited for the podcast

I can see why this console generation would be cut short(er). Technology is just moving too fast for hardware to keep up. I think that the next generation will involve a lot of things like cloud-computing that would hopefully extend it's lifespan. It would also be nice to see Microsoft have a cleaner start with the Xbox Two than the One.

They'll call it the Xbox 10 lol

What will be interesting is if for the next generation if the games will be backward compatiable day one since they are more PC the custom solutions. They can simply up the specs to be able to run 4K games and still keep the same micro-kernal but possible add additional instructions so you can use older games and newer games in the same console.

Would love to win that game! Posted via the Windows Central App for Android

I've been wanting this game, too many games out to buy right now though. Looks awesome.

QB is on my list of must-have's! Siege is wanted, but I'd rather spend the money on my sons. They're the first priority, and with my 4 month and ongoing sick leave due to possibly reumatism and/or Morbus Stills, I'd probably won't be able to get it for quite a while, and if everything turns to ****, I'll be unable to play in a few years... Morbus Stills ain't fun, I'll tell you that.

With Rainbow Six they really need to rethink the season pass they have. For $30 its pathetic! No maps or guns, not even attachments. I wouldn't buy it, such a waste. Feel bad for those who have.

2020 is ok.Than I will buy Ps4 in 2018, play all the good exclusive and in 2020 I will be ready for a new wave.

Xbox Infinity. Or not... Also, I have d3 on pc. Is it worth getting on console for the "couchability"?

I'd love a chance to try rainbow six.

Try vegas. I played the beta and it was alright. Strictly teamwork that is if your team actually talks. If your friends get it make sure they stick with it too.

plenty of game time up to 2020. When will I get UNO for Xbox One???

4k games with xbox 2, yes!

I think the xbox one does 4k gaming. Its up to developers to utilize those features. Since 4k tvs aren't selling as fast there is no need for games to be in that resolution.

I played the beta of rainbow six siege and it was nice, I would love to play it again!

Love podcasts. Now would have to add one cast to my favorites.

curious to see how the diskless xbox pans out...

Do not want. I already struggle with my cable internet data cap as it is. Having to download all my games, which are in excess of 40GB for some AAA titles, is just not feasible.

If XBox 2 has backward compatibility, can run VR and 4k. I'm in.

Commenting for the lucky draw =P

I want to win that rainbow six game. I can't afford it right now due to other awesome games that came out.

good to hear you're starting a podcast

I hope that the next Xbox will use massively Cloud Computig so we don´t need to buy expensive hardware. Then it will last as long as we have fast internet and good servers.

The current Xbox can already do that.

Crackdown 3 is going to be the big test. Forza motorsport 5 and 6 cloud computing brought terrible drivatars.

Nice, I'm looking forward to the podcast!

I have been playing Call of duty Advanced Warfare (just can't stop jammin this game with my clan) and Halo the master chief collection (mostly for its 4 player split screen action) really looking forward to ARK!!!

I can't afford Rainbow Six Siege!!!

I look forward to following the dev. of Xbox Two And would be nice to play some RB6 ... // Lars

Although the ps4 is surging in consoles shipped, Microsoft has been very impressive in releasing 1st party exclusives. Consoles are outdated once they hit shelves, what makes these analysts think that the next gen wont suffer like the systems before.

I agree that consoles are instantly outdated. Most development companies make games with PC specs on mind which are far superior then the ones in consoles. Once a console is out, it is rarely updated and because pc components such as graphics cards are released constantly, the console gets out dated pretty quickly and sometimes is already behind when it hits the shelves. This means that developers have to "dumb" down their game so it will run on the outdated hardware of consoles this means sacrificed graphics, lower performance and most importantly.... Lower framerate most of the time. This is why investing in a PC really does make it a much better experience :)

Doorbusters, wait for me!

Rainbow Six: Siege for xbox one, cool

The actual consoles generation is already very bad to some new games, if you want to have good quality and performance, buy a med/high end pc

Rainbow Six: Siege The only game i'm missing in my 2015 game collection.
Would love to get my hands on it :)

Nice to see Games being supported long after their release from Blizzard. Wish more companies would do that.

I would love to give Siege a try.

I love the rainbow six series

Rainbow Six could just about break my Battlefield addiction, please intervene WC!

It will be called Xbox Two if they keep the limbo but if not expect maybe another confusion like Xbox ..... Posted via the Windows Central App for Android

I'd be suprised if the next gen console is not available by holiday 2018. I called it.

Quantum Break's episodic nature has me slightly concerned. Alone In The Dark tried this and the idea was nice it just didn't seem to work. Alan Wake worked well so maybe a structure akin to that would have been a more sensible direction.

Would love to win a copy of Rainbox Six Siege! The beta was a ton of fun

Never played a rainbow six game but does look like a good game...interested in playing.

For a next-gerration console, I would say that it probably won't be available until at least 2017. After all, the Xbox 360 had an eight year lifespan, (that's just until the Xbox One launched, games are still being released for it) and the original Xbox had a four-year run. I just can't see Microsoft, especally with how hard they're working to get people to buy an Xbox One, to give up on the console and start pitching a new one to sonumers in less than two years time. Then next Xbox being announced in 2018, (just as a teaser) then going on sale in late 2019 is probably much more sensible; it gives the Xbox One a six-year lifespan, which is reasonable, and launches at a time where it should be fully able to take advantage of new technolgy such as virtual reality. As for a name, I believe that Microsoft will be trying to even their next console with the PlayStation 5, even though the Xbox will only be on its fourth generation. A name like 500 might help to make the consoles appear on the same iteration, like what was done for the Xbox 360. (500 may not be the catchiest name, but I'm just putting out ideas.) Microsoft might even try to completly change the formula, calling their console something along the lines of ---- Xbox, as a way to stand out on the market.

It is a fairly safe prediction that a new XBOX console will be out by 2020 becasue of the changes in technology that are comming in the video space.

To answer your question, this week I've been playing (and disliking) Thief, which I got since it was free from the Xbox Store for Gold members. It really isn't that good, but it did mean that I got to finish The Walking Dead (the game, obviously) and play a little bit more Assassin's Creed Chronicles, both of which I either really enjoyed or an enjoying.

OneCast doesn't show up in the stock Windows 10 podcast app.

The next Xbox could be called "XboxNext" ... I really think that Microsoft should get the 2k basketball series as an exclusive. Or do something simliar to what they have with EA access. I think fans would prefer 2k games over the EA (i could be wrong) ... I would either have 2k or Mircosoft studios come up with a college football game (hopefully by doing that they could start the grassroots movement for the NFL to let other publishers make a real NFL game) ***MOST IMPORTANTLY*** make sure when you roll out the next xbox make sure the message is clear and on point. I think Phil will do a great job at that. I also believe that in 2020 there will be no more physical game discs. And if Microsoft was smart they should start coming up with a pay scale for games that are "old" for example why would i pay 59.99 for WWE 2k15 when 2k16 is the same price. I'm rambling .. i'm at work with a bunch of system issues.

the whole reason EA bought the NFL license was 2k was making a better football game and they were losing ground, had to lock out the competition with money rather than quality

Cant wait for the diablo 3 update!!

I love these articles for their ease of access, recap style news - with enough info to be a full post/article. Thanks

I might have enough money saved by 2020 for a 4k tv and new gen xbox, probably not though haha

Next Xbox One console in 2020... Xbox Holo. Hololens already uses same OneCore that in Xbox One . 4k will be put on Xbox One like 360 got 1080p.

thank goodness!! when seige works is pretty awesome

I predict in 2017 christmas time we will see an updated Xbox One to support the 4K resolution. There is no need to update the entire console for just that, IMHO.

That would cause outrage unless current owners could trade for the newer, high powered console for a massively reduced price.

Consoles are a poor investment these days. The lifespan is short and there is no easy way to upgrade after the console dies out eventually which makes the PC much more superior, yes it's more expensive, yes it's a hassle sometimes but the quality and lifespan of the pc really do pay off. After building one my xbox is only collecting dust haha although it does have a nice aesthetic.

Hopefully the next generation of consoles are designed to be slightly more future proofed.

I think I'm going to pick up a copy of Diablo III now. Would really like that free copy of Tom Clancy's Rainbow Six Siege.

lets hope they dont call the next console xbox ultra or xbox 10

I want to play Quantum Break!!! I hope they finish as soon as posible.

A free copy of Rainbow Six would be nice...