This Week in Xbox: Hitman's episodic shift, Destiny 2 rumors, Black Ops 1 for backwards compat
This week we're looking at Square Enix's shift to episodic games, Destiny 2 reports, Call of Duty: Black Ops 1 for backwards compatibility and more!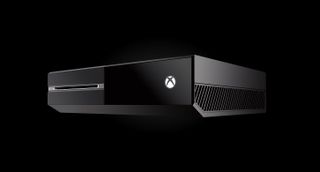 We're also giving away a copy of Resident Evil Origins Collection to one lucky commenter! Simply leave a comment and join the discussion for a chance to win.
Every week, I collect some of the biggest Xbox news, rumors and talking points into one handy post every weekend. You can also rely on this weekly column to catch up with all the latest game releases.
Welcome to the latest edition of This Week in Xbox One News.
The first Call of Duty: Black Ops could hit backwards compatibility very soon
Classic Call of Duty titles are among the highest requested backwards compatible games on the Xbox UserVoice page, and somewhat surprisingly, Activision got on board. We've known for some time that the original Call of Duty Black Ops was on its way to backwards compatibility, but a new report suggests we could be getting it sooner rather than later.
SoloXboxOne revealed that one of Call of Duty Black Ops' map packs – titled Annihilation – has become available in the Spanish Xbox One marketplace. Annihilation wasn't the first DLC available for Black Ops, which probably indicates that other map packs you purchased on your Xbox 360 will become available as well.
Microsoft recently said that they'll begin adding backwards compatible titles as soon as they become available, rather than gathering them up into monthly batches. Video game backlog problems for all!
Stay tuned to Windows Central for the official announcement.
Former project lead praises Gears of War 4's story
Two years ago, Microsoft purchased the Gears of War franchise from Epic Games, locking down the historically Xbox-only franchise for our favorite console. Microsoft repurposed one of their in-house studios to oversee Gears, naming the studio The Coalition after Gears of War lore. Several key Epic Games staff jumped ship, joining Microsoft to work on Gears of War 4, which is gearing up to launch in Q3 2016.
Gears of War's former lead developer, Cliff Bleszinski, recently took to Twitter to praise the new game's story following a phone call with a Coalition team member:
Cliff Bleszinski signed off by saying that he's available to provide creative input for Gears of War 4, should Microsoft pick up the phone. Bleszinski and his new studio Boss Key Productions are currently working on Lawbreakers, an upcoming arena shooter for PC – which could also hit Xbox One down the line.
It sounds as though Gears of War is in good hands given Bleszinski's endorsement. We'll no doubt hear more about what Microsoft are doing to spice up the Gears formula at E3 later this year.
Report states that Destiny 2 has slipped beyond 2016
Kotaku, notorious for high-profile leaks, recently published that the follow-up to Destiny won't launch in 2016 as previously expected.
Reportedly, Destiny's developer had a 10-year plan in place with Activision for the future of the franchise, according to a contract leaked in 2012. The roadmap included a bi-annual launch schedule and between those big retail releases would be hefty expansions, such as The Taken King, which launched last year. This means Destiny 2 was targeting a 2016 launch, but according to Kotaku's sources, these plans have been shelved:
Kotaku's Jason Schreier goes on to state that part of the reason for this delay is that Destiny's strategy keeps changing, emphasizing that some of Destiny's own developers didn't even know that the game had been delayed out of 2016:
Game delays are nothing new; we've recently seen ReCore, Deus Ex Mankind Divided and various other big-name titles slip out of their previously announced launch windows. The difference with Destiny pertains to its quasi-MMO status as a permanently-connected game with loot 'em up gameplay and repeatable end-game content. Destiny fans have begun to exhaust what Bungie offered in last year's The Taken King expansion, and there's little information about what the former Halo developer plans to do to gratify Destiny's dedicated fan base. In light of Kotaku's apparent expose – hopefully they'll offer players a bit of information soon.
Report gives reasons for Square Enix's shift to episodic games
In another bout of insider leaks, notable video game commentator Jim Sterling recently gave a report as to why Square Enix's recent and upcoming titles have suffered from strange launch controversies.
Sterling's sources point to a general panic among several high-profile publishers, who felt the winding down of the previous console generation was indicative of a shift towards micro-transaction driven mobile titles and free to play multiplayer games like World of Tanks. Obviously, they were quite wrong, with traditional single-player games like Fallout 4 and The Witcher 3 shifting ridiculous amounts of units in a relatively short space of time.
As a result of Square Enix's apprehension, games like the upcoming Hitman reboot and Final Fantasy 7 remake had been shifted to an episodic model. Episodic releases ensure that development can be cash flowed more steadily without requiring a larger, riskier upfront investments. It also means that it allows Square Enix to sell games at a higher price than usual, since purchasing every individual "episode" of those games will cost more than buying the season pass.
In effect, Square Enix are passing off some of the risks to consumers, asking them to weigh-up whether to purchase a season pass at a slight discount – risking the possibility of future episodes not being particularly great – or buying piecemeal game chunks for additional cash.
Sterling also reported that Just Cause 3 was intended to be an online-only affair, which is why the game feels a little disjointed and buggy in its current state. Sterling praised JC3's developer Avalanche, who reportedly had to contend with various strategy shifts from Square Enix throughout the game's development. Deus Ex Mankind Divided was apparently impacted by Square Enix's lack of faith in the PS4 and Xbox One as well, which could account for the recent delay.
What Sterling didn't mention was Rise of the Tomb Raider, and it's with a healthy dose of speculation that I believe Square Enix probably eagerly sought a timed exclusivity deal to pass off some of the potential risks of developing another single-player only experience. Without Microsoft's funding, Rise of the Tomb Raider probably would've wound up in the episodic camp as well – Square Enix were publically upset with the previous Tomb Raider's sales.
Thankfully, we now know that despite being exclusive to a single platform, Rise of the Tomb Raider sold over a million copies during the holiday period. It'll likely go on to sell millions more when it hits PC and PS4 throughout 2016 – which should bolster Square Enix's and other publisher's faith in this console generation. The PS4 has been nothing short of a runaway success story, and despite sporting an underdog status, the Xbox One has been vastly outpacing the Xbox 360 sales over the same period.
Or, as Jim Sterling speculates, the episodic FF7 and Hitman could be a resounding financial success, encouraging publishers to launch more games in early access chunks in the future. Sigh.
Be sure to check out Jim Sterling's video here, but beware his occasional naughty language and strange British accent.
If you're comfortable with strange British accents, we also discussed Square Enix's episodic games and the risks of triple-A development in this week's episode of the #OneCast!
Giveaway – Resident Evil Origins Collection
This week, we're giving away a copy of Resident Evil Origins Collection! The collection brings together Resident Evil and Resident Evil Zero, re-mastered in HD for Xbox One. Shinji Mikami's Resident Evil pioneered the survival horror genre, giving players limited resources as they navigate haunting labyrinthine environments crammed with puzzles, corporate conspiracies and biological experiments gone horribly wrong. Simply leave a comment and join the discussion for a random chance to win!
The winner was swizzlerz - keep an eye on your inbox over the next week or two! To everyone else, check back next week for another giveaway!
ICYMI - Some of Windows Central's biggest Xbox articles of the week
Xbox One gets 10 more Xbox 360 backward compatible games, including The Witcher 2 for free [Updated]
Halo 5's next free update will add the Halo 2 Battle Rifle, two maps and more
Prison Architect will bust out on Xbox One and Xbox 360 this spring
Mortal Kombat XL will bring it all together in one game on March 1 for Xbox One
Introducing #OneCast - an Xbox One, Windows 10 and Microsoft podcast!
New Xbox One game releases for the week ending January 24th, 2016
Clockwork Tales: Of Glass and Ink (opens in new tab) - Puzzle & Trivia - Artifex Mundi
"Delve into this exciting detective adventure game with a steampunk twist! Strange earthquakes are causing the world's cities to crumble to ruin."
Resident Evil 0 (opens in new tab) - Horror - Capcom
"Resident Evil 0 reveals the truth behind the Mansion Incident, the catalyst for the entire storyline of the Resident Evil series. This remastered version takes the story and gameplay of the original and adds stunning HD graphics, 5.1 channel surround sound, optional modernised controls and widescreen TV compatibility."
Albedo: Eyes From Outer Space (opens in new tab) - Action & Adventure - Merge Games Ltd
"Inspired by 60s pulp sci-fi movies, Albedo: Eyes From Outer Space is a first-person adventure game. Working as a night-watchman at a partially abandoned, secret research facility, you are knocked unconscious by a nearby explosion."
Electronic Super Joy (opens in new tab) - Action & Adventure, Platformer - Michael Todd Games
"Electronic Super Joy is a challenging platformer featuring a pulse pounding soundtrack by EDM superstar, EnV! Run, jump, fly and smash your way through 50+ unique levels, featuring low-gravity, world rotation, giant monsters & swarming missile attacks!"
A Boy and His Blob (opens in new tab) - Action & Adventure, Platformer - Majesco Entertainment
"A Boy and His Blob makes its triumphant return! As the boy, you feed Blob jelly beans and watch him transform into cool and useful objects to solve puzzles and escape danger."
Gemini: Heroes Reborn (opens in new tab) - Action & Adventure - Phosphor Games
"Gemini is a first person action-adventure that allows users to enter into the role of Cassandra, age 20. She is a young woman on a journey of discovery in which she will unlock incredible powers - unique in the Heroes Universe - and solve a mystery in her past."
And that's a wrap!
This week I've been playing Resident Evil Zero, reliving a time when the franchise favoured survival horror over sub-par third-person shooting. I've also managed to find myself sucked back into the space sim Elite Dangerous, realising that it's approximately a thousand times more fun when you're playing with friends, rather than solo.
But really, truly, honestly, isn't everything between now and March is a stop-gap for The Division? I'm quite possibly over-hyped for it at this point. Can Ubisoft deliver? Time will tell.
What have you guys been playing this week? Join the discussion in the comments for a chance to win Resident Evil Origins Collection for Xbox One!
Windows Central Newsletter
Get the best of Windows Central in your inbox, every day!
Jez Corden a Managing Editor at Windows Central, focusing primarily on all things Xbox and gaming. Jez is known for breaking exclusive news and analysis as relates to the Microsoft ecosystem while being powered by caffeine. Follow on Twitter @JezCorden and listen to his Xbox Two podcast, all about, you guessed it, Xbox!
Joining the discussion. I'm loving this BC stuff from MS. Finally working more for the customers.

Destiny 2, unfortunately I won't be buying it due to buying day one last time around. Utterly disappointed.

Backwards compatibility will sell consoles. Well, not in Japan...

It might help you choose what console you buy, but it won't sell consoles by itself.

Its a huge step in the right direction though, next they need to bring universal apps to xbox one

This is an addition I'm waiting for too. Hopefully soon!

If you had a X360 and your game hit BC you will probably going to buy the X1, so yeah it will sell consoles.

Well... If you have a choice between PC and console it doesn't matter. If you have 360 it doesn't matter. It matters only if you have 360 and want to buy a console. In this case it will steer you towards One. You won't buy One just because it has BC, because it matters for all those people that want to buy a console while having or having had 360.

It depends on the market. Microsoft is blatently absent in Europe, for example. There's very very little marketing for the XBone around here. So it's really not a surprise that Sony beat them.

Only thing I see marketed in the US, which is sporadic, is the surface pro.

I hope Destiny 2 has better story. Taken king story was big improvement but still it could have been better. I liked pretty much everything else in taken king except that they got rid of dinklebot. I still miss him.

I think I'm done with destiny until we get some fresh pve content or whenever destiny 2 releases. I'm hoping the division will fill it's place until then.

Same here. The Division seems promising (and a nice change of style).

Personally I'll need some serious convincing to take a punt on Destiny 2.

Resident Evil! Nice give away.
Hope all old CoD games get back compatibility.

Episodic games sounds like about right for them, even for the fans itching to play, the wait is going to be less although not being able to finish a game in a timeframe might be a drag but I'm happy to hear it will give the developers a steady cashflow, best motivation ever.

After Microsoft screwed over D4 fans, I will never buy another episodic game ever again until the complete series is released.

I am with you in the episodic games. I will not buy one until the full series is out.

Agreed, I really liked D4 and disappointed there are no other episodes. Better of waiting for the full series to go on sale and get them.

I think why Square Enix felt that consoles were gonna die, is because they are a Japanese company and in Japan mobile gaming is massively popular and cutting into console gaming. However, the Japanese gaming market is very different from the rest of the world.

Exactly hence Nintendo trying their frankendroid experiment only there

That's a good point. Capcom is another company that went down the HD remaster/episodic route...

Well, we will end up needing two fully dedicated lives to play all the next gen awesome titles and the BC ones not yet played...sigh

Resident Evil is my fav saga, I am really looking towards getting it! (if I dont have to buy it, better)

I'm a fan of back compat, but I haven't even used it yet. I think it would be cool to have it all in one section, like in my games and apsw you click on"Xbox 360" and it goes to the full emulator.

Love playing my 360 games on my Xbox One!

I'm so happy Microsoft decided to shift their strategy with backward compatibility. Releasing as the title is ready will allow the individual publishers to perhaps showcase their newly announced bw compatible game a bit more. Old Call of Duty's would be great.

Loved me some Boy and His Blob on I think Sega back in the day.

I am very glad I found this app

If Destiny 2 is delayed there are going to be some unhappy puppies around. I'm a follower of Destiny and its social side of things and there is already people getting frustrated by the lack of fresh content given somewhat established DLC/Event rollouts in the first year and left in the dark on strategies for year 2. We'll see.

The Witcher 2 for free and bc on Xbox one...... U cannot beat that Posted via.........deez nutz!!!!!!

Thanks for this :) Posted via the Windows Central App for Android

Destiny was a huge disappointment for me can't see myself picking up the next one. Hoping for great things from gears

I've never been a fan of the episodic game idea, and don't forsee that changing. It just seems to be a loss for consumers.

Keeping on bringing backwards compatibility!

Counter strike on Xbox! Wish it was multiplayer thought. Can't wait for more games.

Resident Evil was the first game i ever finshed, and this was with Chris, without a Memory Card, Those were the good old days...

Man I hope they release Resident Evil 4 for the Xbox One

Backwards compatibility is a great feature of the XB1!

Best give away ever!! I'm glad Microsoft finally decided to continue the GoW games, and the original Gears re-mastered looks great, hopefully they'll work on the others as well, I would be more than willing to buy again to have a full next-gen quality collection.

The resident evil remake is probably one of my favourite games, sucha good bundle

I can't wait for MW and MW2 comes to backwards compatibility!

Hope GoW4 will not disappoint.

Pretty sick of the episodic crap. No financial risk for a game like Final Fantasy VII. It's just money grabbing from Square Enix as per usual. Backwards compatible games I'd like to see are Mass Effect 2 & 3, Tales of Vesperia, Lost Odyssey, CoD 4: MW and Project Gotham Racing 4. Posted via the Windows Central App for Android

Here here Posted via the Windows Central App for Nexus 5x

Nice giveaway! Thanks.....

Don't know if I will ever play destiny.

Resident evil literally gives me the shivers.. Gets me into the story of the game :D

I'm currently enjoying the 18 BC games I have in my play list. Thanks MS!

Still playing Destiny but it's really dying to me. Most people say it's dead but I still need to do the new raid on hard. Hopefully Destiny 2 is better in content

Resident Evil has always interested me but was never sure if I would be brave enough to play, thanks for the chance to find out.

What is required to be a part of the discussion?

I hope modern warfare 1&2 and waw get back works compatibility. Posted via the Windows Central App for Android

Wouldn't mind some old school Resident Evil actually.

Need me some resident evil origins

Destiny's Taken King had a lot of content? I dunno about that, all my friends quit playing within a week of Taken King's release. I have one who is a hardcore PvP fan who still playes a few times a week. That is it. I got bored of Destiny because Taken King invalidated basically EVERYTHING I did up to that point. Completely erased all the content pretty much of all the previous expansions and left me with very little to do. I just can't bring myself to grind through it all again to get good weapons and armor again.

Yeah that aspect of it is annoying. Happens in WoW too, the entire game is a graveyard of neglected, dead content.

Count me in! As for any CoD game we need another World at War.

Hope assassin's creed rogue comes through backwards compatibility

I'm loving the BC. Been able to play some of my older games with out switching systems.

I've never played a resident evil game. Really need to do that.

Just release Black Ops on BC now already! :D

This Backwards Compatibility thing is what's keeping me from purchasing a PS4. I've rediscovered a bunch of my old games and have significantly less need for new games. The only game I really want on PS4 right now is Uncharted 4, but it's not worth it to me to buy a console just for that...

Lol for me is just MLB the show honestly. Posted via the Windows Central App for Nexus 5x

I'm surprised, but alas happy, that square enix didn't touch Kingdom Hearts! It seems easier for games to go over to XBox ( One) from PS (4). Nevertheless looking forward to owning both (all - eyeing you NX) nextgen consoles this year. This year E3 isn't gonna' be all about exclusives I think... MelZapp

Another game for my library Posted via the Windows Central App for Android

Haha you're definitely right jez my backlog is HUGE and get bigger every month especially with BC games now. Really hope I win this one love the RE games. Keep these articles going they're nice to help me catch up from a busy week.

cant wait for gears of war 4.

What I'm hearing, is that AAA game dev is getting stupid expensive and studios need to find new ways to finance them.

Why is there so much hype surrounding Black Ops being backwards compatible? Was it a standout Call of Duty title? Are there still a lot of people playing it? (I stopped playing CoD games several years ago since I started feeling saturated with them.)

This episodic scheme of theirs might not go well. Then again Tell tales Walking Dead and Life is Strange. But games like Hitman or Tomb raider idk. Posted via the Windows Central App for Nexus 5x

I miss resident evil. Really good series. I would also love a Parasite Eve for this generation too.

I really enjoyed vanilla Destiny, but I was done by the time the expansions came around. I'm fine with them taking more time with 2 if it means a more complete and compelling campaign and story.

want Lost Odyssey and Blue DRagon BC! :)

A lot of people are saying that BC is useless, but I've had the opportunity to reply Deus Ex: Human Revolution and I'm loving it, lets me prepare for Mankind Divided!!! Not to mention how all the games in the EA called are free to play till the 28th!!!! Gotta love that!!!! Oh and lets not forget The Witcher 2, which is not my kind of game, but still Free for All!!!! :p

I like that the 360 games with gold can now be played on the One. There are some games they have been giving that I haven't played yet and its nice to be able to play them on the One.

I love my xbox I would love to win this game!

Congrats dude, you won Resident Evil Origins Collection for Xbox One! We'll be in touch.

Thankyou I did not expected this at all.

Wish they'd make sure dlc is fully available at release on xb1.
Forgot that Tuesday is the release of Lego Marvel's Avengers

Nice, I would like to try my hand at the collection.

Some interesting news this week. A lot of people were upset about the ROTR exclusivety, but it makes sense that they would want more support to release a more full and polished product.

Omg I'm a big fan of Resident Evil!! I would love win this =D

What about the previous giveaway?

Coip won, announced on the article. :)

Count me in for giveaway:)

Win a game who wouldnt like that!

Sounds like a Gears 4 could be a surprise then!

I hope dark souls and the dead space games go backwards compatible.

I'm getting so sick of episodic games. I'm still ok with Telltale doing it, but it's irritating playing a game only to have to wait a month or longer for the next chapter. Hopefully they change their minds about an episodic FF7 release.

Love Resident Evil. Wasn't a big fan of Destiny though

I recall playing resident evil back to my first years at university. It was great by all means. Don't know how it looks like on Xbox one but must be more graphical phenomena

Resident Evil Origins Collection, how is it good?

Looking forward to getting the Resident Evil collection.

I can't wait for destiny 2!! Posted via the Windows Central App for Android

Since I recently bought Xbox One, I'm just about to play Gears of War 2 and 3. Already played 1 on PC and liked it. So I keep GoW4 on my radar :) ​As for Destiny, I wanted to buy it, but I gave up. I'll see how good will be The Division, and maybe I will buy it.

I've got all the GoW on my 360 and v haven't played them yet - I think I'm going to make myself a deal and get GoW4 if I can finish them before it gets released.

Resident Evil by Capcom....i want..

Resident evil 0 and the first one, right fellas?

I'd love to get my hands on that game! The last HD remake was awesome and can't wait to play this one!

Resident evil reminds me of earlier times, before family and grown up commitments. Sign me up for origins

Modern Warfare 2 backwards compatibility, please ;_;

After Bungie's move with Taken King and the way it ruined the Season 1 content I was happy to play before the transition, they'll have to pry money for Destiny 2 out of my cold, dead hands. Too many other games out there rewarding players for playing as opposed to trying to force them into a multi-year investment.

Just got this console. RE would be a nice addition to my slowly growing game collection. :)

Would love to have Resident Evil HD Origins. The original Resident Evil has always been the #1 horror game I have ever played. To date, I still haven't beaten the first Resident Evil, although I did the second and third one. Hope I win this copy!!!!

Have noticed games in my library for the 360 i didnt even remember i owned, love it and can't wait for more releases. =D

Greatest news to see CoD come back!

I'm quite tempted by the Resident Evil collection. I had the whole lot on the Gamecube back in the day. I wish I'd never sold it really, I had all the classics for it, Twin Snakes etc. Having a wife is a lot better than having old consoles laying around the place though, so it's not all bad. I don't have a problem with episodic releases of games as long as a) the episodes arrive in a timely fashion, b) the episodic nature isn't detrimental to the story and/or gameplay and finally c) the cost of all the episodes doesn't inflate the price beyond standard rrp for a 'full' game.

If Call of duty Black ops 1 is becoming BWC Why on earth are they going to screw people for dlc that most people will have.

Loving the backwards compatibility for Xbox One. Will be glad when they incorporate the backwards compatible titles into the XBox One online store instead of having to go through the old 360 store.

Owning a xbox one these days is totally worth it! Witcher 2 vor free, Deus ex free for Goldmember AND backwards compatibility, Ori and the blind forest, Halo MCC from which I finished Halo 2 - awesome story, can't wait playing the other episodes too.
Now Resident Evil on top for free would be so crazy overwhelming for me, I can't stop grinning :D Yes I know..I am overreacting so bad right now, but for me who always wanted to play all those new games now available but couldnt, it is a huge dream coming true!

Although I know it will not likely happen, I would really like for Kinect and Rock Band games to get BC.

It might have already happened, but I'm commenting for the giveaway anyway.

Hopefully I can get into the resident evil series. Never tried it before Posted via the Windows Central App for Android

Could you pass me the Resident Evil collection please.

Backwards compatability is great, I have been playing some older games I own because of it. Yes I could turn on my old 360, but it is much nicer just to use the ONE.

Omg I wanna win! Posted from my awesome BlackBerry Passport

Great to finally have backwards compatibility for call of duty soon! Posted via the Windows Central App on BlackBerry

Some good games comming out this year, and more next year; and with BC + GwG even more games to play each month. Curious if the rez evil giveaway is digital or disk? Would prefer digital if that's the option.

Backwards compatible is great, but I have a hard time reducing my physical inventory. Hi, I am a horder.

I'm still waiting for Bioshock and Bioshock Infinite that were announced to come out soon back in December or November. What I'm really hoping we get in back compatibility is Red Dead Redemption.