This Week in Xbox One News - Aaron Greenberg speaks, Witcher 3 awards, Fallout 4 screens & more!
This week we're looking at new Rise of the Tomb Raider trailers, leaked Fallout 4 screenshots, quotes from Aaron Greenberg, Witcher 3's Golden Joystick Awards victories, possibility of split-screen co-op for Halo 6 and more!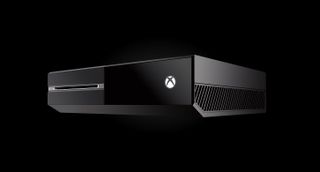 Welcome to our weekly ICYMI for Xbox news!
We'll still be posting major Xbox announcements in the main feed. However, I'll be collecting some of the more nuanced news, rumors and talking points into one handy post every weekend. You can also rely on this weekly column to keep up to date with all the latest game releases too.
So without further ado, here's the latest edition of This Week in Xbox One News.
Xbox marketing chief Aaron Greenberg discusses differentiation, the Tomb Raider deal, the health of the industry and more
Xbox marketing head Aaron Greenberg spoke with VentureBeat this past week in a wide-ranging interview about the Xbox One. He discussed the Xbox One's present and future, which I think shows that the company has put the past behind it.
VentureBeat noted that the PS4 and Xbox One looked as though they were becoming similar systems until Microsoft unveiled backwards compatibility and the new Elite controller. Aaron agreed, citing that Microsoft also aims to differentiate by having the best exclusives.
Interestingly, Aaron Greenberg also said that Xbox was the only place to play Call of Duty and Battlefront, possibly inferring Xbox Live's industry-leading multiplayer platform.
On the subject of Rise of the Tomb Raider, Aaron Greenberg didn't rule out doing similar publishing deals in the future, despite the controversy this deal caused (which is ongoing, if a quick browse of the developer's Twitter mentions is any indication).
VentureBeat also raised some analyst predictions that the console industry is slowly dying - a prophecy that seems at total odds with sales figures. Aaron Greenberg described the industry as healthy, expecting console gaming to be solid for "many years" to come.
Be sure to check out the full interview over here, in which Aaron Greenberg discusses holiday bundles, ID@Xbox and more.
The Witcher 3 cleans up at the annual Golden Joystick Awards
Last week on October 30th, the 33rd Golden Joystick Awards took place in London, UK. The public votes for Golden Joystick Awards, and The Witcher 3 cleaned house with no less than five honors. The Witcher 3 took home best visual design, best storytelling, and best gaming moment for its heart-wrenching Bloody Baron quest chain. CD Projekt RED also took home the best studio award, and won their first, and hopefully not last game of the year award for The Witcher 3. In the Xbox camp, Ori and the Blind Forest won the best Xbox exclusive award, in addition to best audio.
The full winner's list:
Game of the Year The Witcher 3: Wild Hunt (CD Projekt RED)
Best Original Game Bloodborne (Sony Computer Entertainment)
Best Storytelling The Witcher 3: Wild Hunt (CD Projekt RED)
Best Visual Design The Witcher 3: Wild Hunt (CD Projekt RED)
Best Audio Ori and the Blind Forest (Microsoft Studios)
Best Multiplayer Game Grand Theft Auto Online (Rockstar Games)
Best Indie Game Kerbal Space Program (Squad)
Family Game Splatoon (Nintendo)
Playfire Most Played Award Grand Theft Auto V (Rockstar Games)
Best Gaming Moment The Witcher 3: Wild Hunt (The Bloody Baron Quest) (CD Projekt RED)
Gaming Personality PewDiePie
eSports Icon Anders Blume (Counter-Strike: Global Offensive)
Studio of the Year CD Projekt RED
Innovation of the Year First-person mode in Grand Theft Auto V (Rockstar Games)
Gaming Platform of the Year Steam (Valve Corporation)
Performance of the Year Ashly Burch (Life is Strange)
PlayStation Game of the Year Bloodborne (Sony)
Xbox Game of the Year Ori and the Blind Forest (Microsoft Studios)
Nintendo Game of the Year Splatoon (Nintendo)
PC Game of the Year Grand Theft Auto V (Rockstar Games)
Most Wanted Game Fallout 4 (Bethesda)
Critic's Choice Metal Gear Solid V: The Phantom Pain (Konami)
Best Handheld / Mobile Game Fallout Shelter (Bethesda)
Lifetime Achievement Satoru Iwata
The Witcher 3 is without doubt well deserving of the awards it received, and hopefully CD Projekt RED's best studio award will push other publishers to adopt their pro-consumer attitudes.
What do you think of this year's Golden Joystick Awards? Are there any games you think are more deserving? Let us know below!
Halo 6 could see the return of split-screen local multiplayer
Halo 5 is another great addition to the series, but the backlash over its lack of split-screen local multiplayer has been fairly considerable. Phil Spencer previously said that co-op got omitted from Halo 5 due to the game's complexity and data indicating that most people play co-operatively online instead:
Still, there has been enough complaints to make Microsoft reconsider their position. Speaking with GamesRadar, franchise lead Frank O' Connor said that split-screen co-op could return for future Halo games.
How do you feel about split-screen co-op? Do you miss it? Let us know below and don't forget to check out our Halo 5 review if you haven't already!
Woman Vs Wild: Microsoft details Lara Croft's exploits in these lengthy Rise of the Tomb Raider gameplay trailers
Rise of the Tomb Raider is approaching fast, and Crystal Dynamics recently released two gameplay trailers to remind us.
In the first Woman Vs. Wild video, Crystal Dynamics show us some of the environmental hazards Lara will face in Rise of the Tomb Raider. Lara will have to hunt wildlife to upgrade her gear and scavenge supplies to stay healthy. Lara also has the option to traverse dangerous tomb puzzles and help friendly factions for powerful rewards.
In the second video, Crystal Dynamics details Lara's guerrilla combat abilities. Some of the earlier gameplay footage focussed on Lara's more aggressive combat actions, but this new video is keen to stress that you can customize your playstyle. Lara can stealth, sticking to shadows while distracting enemies with smart arrow shots. Taking high vantage points in trees or on top of buildings allows her to perform Assassin's Creed-like aerial kills, or allow her to distract enemies into deadly traps. The video also reveals some of Lara's new crafting abilities for building bombs, special arrows and other tools handy for overcoming Trinity, the nefarious artifact-hunting faction who are out for Lara's blood.
The third video, as of yet unreleased, will show off the game's expanded tombs, laden with traps and logic puzzles that'll hopefully silence some of the criticisms seen by the game's predecessor.
Stay tuned to WindowsCentral.com for a Rise of the Tomb Raider preview next week, as well as a full review prior to launch!
Rise of the Tomb Raider launches on November 10th for Xbox One and Xbox 360, Q1 2016 for PC and Q4 2016 for PS4.
Pre-order Rise of the Tomb Raider on Amazon US ($59.96) (opens in new tab)
Check out these fresh Fallout 4 screenshots
Fallout 4 is still ten days away, but copies are already finding their way into the hands of consumers (and reviewers). Screenshots are beginning to leak, revealing fresh perspectives on the colourful Boston wasteland millions of eager gamers are going to visit this year.
None of these screenshots contain story spoilers, but if you'd prefer to have completely fresh first-time experience you may want to avoid them. Although these screenshots were taken on PS4, they're probably indicative of the Xbox One version, which also runs at 1080p.
Image 1 of 18
Ignoring the image compression, I think Fallout 4 is looking rather grand. What do you think?
Fallout 4 launches on November 10th for Xbox One, PS4 and PC.
Pre-order Fallout 4 on Amazon US ($59.96) (opens in new tab)
ICYMI - Some of Windows Central's biggest Xbox articles of the week
Rise of the Tomb Raider's launch trailer takes us on a globe-hopping quest
Halo 5: Guardians digital soundtrack now available for $17 from Microsoft
Fallout 4's Nuka-Cola Quantum will be sold in Target stores in the US
New Xbox One game releases for the week ending November 1st, 2015
Sierra™ Games Collection (opens in new tab) - Action & Adventure / Shooter - Sierra / Activision
" This is a bundle of 4 Sierra™ games - Geometry Wars 3: Dimensions Evolved, King's Quest – Chapter 1: A Knight to Remember, Velocity 2X, and Shiftlings."
Darksiders II Deathinitive Edition (opens in new tab) - Action & Adventure - KAIKO / Nordic Games
"Become the terrifying force which everything fears but nothing can escape. Awakened by the End of Days, Death, the most feared of the legendary Four Horsemen embarks on a quest to redeem his brother's name."
Divinity: Original Sin - Enhanced Edition (opens in new tab) - RPG - Larian Studios / Focus Home Interactive
"Released to overwhelming critical acclaim, reaching a million copies sold and winning over 150 game of the year awards and nominations, Larian Studios' RPG Divinity Original Sin returns with a host of new and enhanced content."
WWE 2K16 (opens in new tab) - Sports - 2K
"Get in the ring and Raise Some Hell with WWE 2K16! The undisputed champion of wrestling games returns with the biggest roster in WWE games history and the "Texas Rattlesnake" Stone Cold Steve Austin as its Cover Superstar!"
Halo 5: Guardians (opens in new tab) - Shooter - 343i / Microsoft Studios
"A mysterious and unstoppable force threatens the galaxy, the Master Chief is missing and his loyalty questioned. Experience the most dramatic Halo story to date in a 4-player cooperative epic that spans three worlds!"
And that's a wrap!
This week I've been hitting Divinity: Original Sin, wishing I could find more time to jump into Halo 5, and hyping myself into a frenzy over Fallout 4. What games have you guys been playing this week? Will you be picking up Rise of the Tomb Raider, Fallout 4, neither, or both?! Let us know below.
Windows Central Newsletter
Get the best of Windows Central in your inbox, every day!
Jez Corden a Managing Editor at Windows Central, focusing primarily on all things Xbox and gaming. Jez is known for breaking exclusive news and analysis as relates to the Microsoft ecosystem while being powered by caffeine. Follow on Twitter @JezCorden and listen to his Xbox Two podcast, all about, you guessed it, Xbox!
Great article. I just upgraded to the preview dashboard, its a good improvement

I write these up every Sunday, so check back for more! I really like the NXOE, I think there's some aesthetics I'd alter but the speed is killer.

Really missing the split screen co-op. It's the only game my wife and I play on Xbox.
On another note I like the addition of the buying REQ Packs. I'm impatient sometimes.

Fallout 4 looks so good, can't wait. Will you guys be getting an early review copy, or will the review come post its release?

I've requested a copy, but it's unconfirmed that we'll get it early. If we do though I'll def have a review up before the game launches (embargo permitting).

If they put an embargo on reviews I won't be buying it.

Me and my sister can't wait for Rise of the Tomb Raider. Can't wait for next years games either.

Your avatar makes me want a Sunset Overdrive sequel. I'm beside myself for Scalebound and Quantum Break, what are you most looking forward to?

Haha I thought they were? Can you look into Jez? I'm really looking forward to Quantum Break no doubt and Mass Effect: Andromeda.

They have no plans right now, but that could change in the future. ME:A is gonna be amazing, I'm just worried about the fact they're using Frostbite, I really don't rate that engine.

The engine is decent - it just needs to be optimised for XB1. DICE have been lazy with it for Battlefield and Star Wars. Bungie got Destiny running at 1080p on XB1.

Scalebound and Quantum Break is really exciting!

Fallout 4 is the game I'm looking forward to. I'm ready to get lost in the wasteland. If anyone on Xbox wants to add me so we can chat in a party while playing Fallout they are more then welcome my gamer tag is Bleedin Dreamer.

More games. Fun fun. In time I will get some more.

To me split screen co-op has always been Halo's strongest feature. I'm definitely not paying full price without it.

Agreed. The missing splitscreen was the whole cause i didnt get the limited or collectors edition on day one. Might get the limited edition this holiday if the stores have any left xD

Witcher 3 remind me a old Polish wild lands even there in the north close to Russia fantastic game de puta madre! Gramy!!!

My Uncle Jason just got an awesome 6 month old Mazda MX-5 Miata Convertible by working from a home computer.========►►►►►► WWW.buzznews99.com

My uncle Freddy beats your uncle Jason.

Really good article, Xbox one is damm good