Western Digital finalizes $16 billion SanDisk acquisition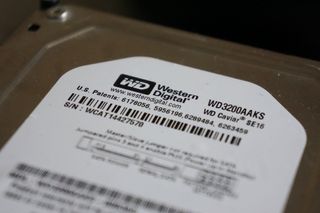 (Image credit: Rich Edmonds / Windows Central)
In an effort that will create a storage giant, Western Digital has officially completed its purchase of SanDisk (opens in new tab). The deal was originally announced in late 2015, carrying a total value of about $19 billion. According to a report from The Verge, however, that amount was lowered to $16 billion after Chinese firm Unisplendour backed out on its plans to purchase a 15% stake in Western Digital.
No matter how you slice it, the combined might of Western Digital and SanDisk is quite the proposition. Both are huge names in the storage market, and the merger will allow Western Digital to add SanDisk's expertise with producing solid state drives and SD storage solutions to its own slate of hard drive offerings.
Press Release
Western Digital Completes Acquisition of SanDisk, Creating A Global leader In Storage Technology
IRVINE, Calif. — May 12, 2016 — Western Digital® Corporation (NASDAQ: WDC) today announced that its wholly-owned subsidiary Western Digital Technologies, Inc. has completed the acquisition of SanDisk Corporation (NASDAQ: SNDK). The addition of SanDisk makes Western Digital Corporation a comprehensive storage solutions provider with global reach, and an extensive product and technology platform that includes deep expertise in both rotating magnetic storage and non-volatile memory (NVM).
The Company also indicated that the debt financing associated with this transaction has been consummated and that the previously obtained funds from this financing have been released from escrow to Western Digital Technologies, Inc.
"Today is a significant day in the history of Western Digital," said Steve Milligan, chief executive officer of Western Digital. "We are delighted to welcome SanDisk into the Western Digital family. This transformational combination creates a media-agnostic leader in storage technology with a robust portfolio of products and solutions that will address a wide range of applications in almost all of the world's computing and mobile devices. We are excited to now begin focusing on the many opportunities before us, from leading innovation to bringing the best of what we can offer as a combined company to our customers. In addition, we will begin the work to fully realize the value of this combination through executing on our synergies, generating significant cash flow, as well as rapidly deleveraging our balance sheet, and creating significant long-term value for our shareholders."
The integration process will begin immediately through the joint efforts of teams from both companies. As previously announced, Steve Milligan will continue to serve as chief executive officer of Western Digital, which will remain headquartered in Irvine, California. Sanjay Mehrotra, co-founder, president and chief executive officer of SanDisk, will serve as a member of the Western Digital Board of Directors, effective immediately.
"As a combined company, we will be best positioned to address the demands for data storage, which is growing exponentially every year," said Sanjay Mehrotra. "Growth and change go hand in hand, and we couldn't be happier to grow and change together with Western Digital. I look forward to contributing to realizing the potential of this combination as a member of the board."
Under the terms of the transaction, each outstanding share of SanDisk common stock was converted into the right to receive $67.50 per share in cash and 0.2387 shares of Western Digital common stock.
SanDisk shareholders looking for information with regard to the payment of the merger consideration should review the Public FAQ available in the Investor Relations section of our website at investor.wdc.com or click here.
About Western Digital
Western Digital Corporation (NASDAQ: WDC) is an industry-leading provider of storage technologies and solutions that enable people to create, leverage, experience and preserve data. The company addresses ever-changing market needs by providing a full portfolio of compelling, high-quality storage solutions with customer-focused innovation, high efficiency, flexibility and speed. Our products are marketed under the HGST, SanDisk and WD brands to OEMs, distributors, resellers, cloud infrastructure providers and consumers. For more information, please visit www.hgst.com, www.wd.com, and www.sandisk.com.
Forward-Looking Statements
Statements contained in this press release that refer to future events or other non-historical facts are forward-looking statements that reflect Western Digital Corporation's ("Western Digital") current perspective of existing trends and information as of the date of this release. Except as expressly required by law, Western Digital disclaims any intent or obligation to update these forward-looking statements. Actual results may differ materially from Western Digital's current expectations depending upon a number of factors affecting Western Digital's business. These factors include, among others, the impact of competitive products and pricing; market acceptance of and continued demand for Western Digital's products; risks associated with acquisitions, mergers and joint ventures; difficulties or delays in manufacturing; and other risks and uncertainties detailed in Western Digital's periodic public filings with the Securities and Exchange Commission, including but not limited to Western Digital's most recent Annual Report on Form 10-K. Except as expressly required by law, Western Digital disclaims any intent or obligation to update these forward-looking statements.
Dan Thorp-Lancaster is the former Editor-in-Chief of Windows Central. He began working with Windows Central, Android Central, and iMore as a news writer in 2014 and is obsessed with tech of all sorts. You can follow Dan on Twitter @DthorpL and Instagram @heyitsdtl.
Whoa costs more than nokia lol Posted via the Windows Central App for Android

And is more relevant and in more households.

Contrary to popular belief, Microsoft actually sells more phones than most other phone manufacturers. They sell well over 200 million phones per year. They are dumb phones, but they would be in more households and more relevant than the media would have you believe.

Cool, they don't grow their brand or gain profits on a bunch of low-dollar devices that are probably bridge devices to those owners' first smartphone, which aren't going to be Windows-based. Whay to stick it to me with an unsourced fact that wasn't even about what I said. Perfect Internet post.

Almost all window devices and even Xbox can take advantage of either a Western Digital or San Disk device, so uh how about you never get on a social news site and post **** before speaking oh **** I forgot you pay for internet to make dumbass remarks. Posted via the Windows Central App for Android

Chillax!! :D Why are you so offended?

Im not offeneded but annoyed by people who don't think before they speak and you are one of them Posted via the Windows Central App for Android

The person who is whining and complaining, offended that there is an article about SanDisk being bought when it is very relevant since they are a company that is used by a large portion of readers here, is now demanding that others "chillax" and stop being offended? Try taking your own advice before attacking others when you do the same.

So that doesn't mean that one starts abusing (shows their level of being offensive) and ppl over here are being abusive. The least I expected.

And you are being "abusive" to the writers of this site. Where is the proof that it is "Everything's bout money for you folks"? What does that even mean, that you think they are being paid to post this? They put up a news article because they thought it may be relevant to people's use of computers. You had the option of skipping the article because it didn't apply to you, but you decided that you needed to whine and complain about it, acting like you are offended and being attacked over an article you didn't even need to read. The front page has an article about the video game DOOM. I don't play DOOM, so guess what? I didn't read the article, I didn't click on the article, I didn't get offended by the article, and I certianly didn't go into the article and complain about how it was irrelevant to me and start throwing around accusations and attacking the author about only being about money for the sole purpose of drawing attention to myself.

Well, in that case, I shall take it down. And I apologize for that comment to the writer, the WC team and all the readers.

you just accused windows central of writing this article as a promotion/for money rather than as a relevant article, is that not being offensive?

Because it's their website. Deal with it mother******

I use WD hard drives on my PC and both my XboxOne and 360. Plus I have a SanDisk 64GB card in my Lumia. Makes perfect sense too me to see this article on here.

I mean, I have a SanDisk microSD card in my Windows 10 Mobile device and a pair of Western Digital hard drives in my Windows 10 PC. Sounds pretty Windows Centrally to me. Definitely more relevant than Project CARS on HTC Vive.

Though you can use VIVE on a Windows PC Posted via the Windows Central App for Android

Ok eff you...tell me what exactly is being promoted here. A company that can afford a 16 billion purchase?
Eff all the people who ask stupid ass questions and stick to it...

Do we have Hybrid Hard Drives on the way?

Maybe, but those things kind of suck. It's probably more about getting WD an easy foot into the door of flash memory for phones and SSDs. They don't have to develop their own controllers or drives. Hybrids could be a result, but with flash prices on the decline, it might make more sense for WD to skip that, improve the SanDisk SSDs to compete with Samsung, then shift off of platter drives slowly.

From my experience, hybrid drives are great. Only slightly slower than SSD, but the cost is much lower.

That's just not the case. Just as a first example I could find early in the morning: http://www.anandtech.com/show/5160/seagate-2nd-generation-momentus-xt-75... SSHDs are had at random read/write performance because they use that cache of flash memory to store commonly used things. Unless you're a very habitual, small-purpose user, that can be a problem. That, and if you're someone who fits that bill, you're probably better off with a low-storage SSD than a hybrid drive anyway. They're not terrible by any means, but flash has gotten cheap enough that setting up a flash primary and HDD secondary is probably the best way to go.

I wonder whether Western Digital will continue to sell Sandisk products on their name as before after the merger or they take a typical Lenovo - SanDisk by WD, I'm happy to see acquisition news in Windows Central. I liked the Nokia, HERE to name a few.

I would expect them to keep the SanDisk name, but it's hard to say. Both names are well-respected. They could rebrand the SSDs as SanDisk, but with so few people following ecnomic things like this, you have two possibilities: 1. People buy into it because they trust WD as an elite HDD vendor. 2. People back off of it becuase WD will be a new name in the SSD market, and they want to wait for the products to gain some longevity under the name before buying. As this article states, WD owns HGST, but still sends out HGST-branded products. Given that, I'd expect the same for the SanDisk stuff.

I am not a big fan of WD, but this is HUGE news. Seagate has a bit of a head start in the hybrid and SSD market right now, and this will help them quickly catch up. Not a big deal for system builders, but having Seagate and WD now in the Flash/SSD game means we might actuially see some OEM machines with SSDs installed by default instead of crap HDDs in what would otherwise be high quality affordable machines.

Only problem I see with that is it'd have to be 500gb @ least

Will less competition mean increased prices?

I don't see it as less competition, since there is very little overlap between the two brands.

Western Digital acquired Sandisk since they didn't produced portable SSD drives which will replace external mechanical harddrives in the next decade. Since not many companies offer SATA 6 Gb/s speeds on portable USB 3.0 and 3.1 drives, this acquisition will probably attract a lot of smartphone OEMs since USB Type-C connector can now take advantage of these fast speeds on external storage. So smartphone companies will now partner with WD to certify their smartphones on these new hard drives. MicroSD cards are coming to an end soon.

This puts Lenovo storage company iOmega EMC2 on a difficult scenario, since Dell will acquire EMC. Now that WD purchased Sandisk, what is going to happen to Lenovo. I'm going to get some popcorn to see how this ends, is going to be interesting!

Oh good, now our SanDisk cards will have roughly the same (un)reliability as WD's Hard Drives (The darn things click-to-die and last not even a YEAR!) So exciting!

Hope this doesn't jack up the price of SanDisk cards in any way.

One of my favorite Sandisk products: the Clip mp3 players. They're the perfect gym or on the go mp3 players; they're cheap (about $40), take SD cards up to 128gb, have native FLAC and Ogg playback support, fairly robust, and unlinke smartphones, one charge can last for a few days before requiring a recharge. I'd be sad to see these disappear, post acquisition.

That's an acquisition I can be happy about. Both super reliable names. That will be good.
Windows Central Newsletter
Thank you for signing up to Windows Central. You will receive a verification email shortly.
There was a problem. Please refresh the page and try again.