Next major Xbox One updates will (hopefully) pack avatars, backward compatibility and more
The Xbox One fall update is now available to the public. However, a second wave of features is still on track for later this year.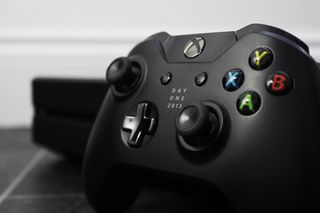 (Image credit: Windows Central)
Following the release of the Xbox One fall update, the console has seen a huge range of new features that not only improve existing devices but also lay the foundations for the Xbox One X launch. Among the update's biggest changes are a new user interface influenced by Microsoft's "Fluent Design System," a redesigned modular Home and a snappier Guide menu with tweaks for improved efficiency. Further expansions of the Xbox One's content creation tools, social experiences and other new features have made this one of the biggest refreshes to the platform since its launch.
Although some notable changes have been made, Microsoft is already laying the foundations for the next update in the pipeline. Another major update is now expected to drop before the end of the year, delivering a second wave of highly-anticipated features to all Xbox One consoles. Here's everything we're expecting later this year as a part of future Xbox One updates.
Original Xbox backward compatibility
As first announced at E3 2017, the backward compatibility program is set to expand in the months ahead, with the inclusion of original Xbox titles. After two years, support for Xbox 360 games has proven to be one of the Xbox One's most popular features and now a new generation of games is being ushered into the console's library.
Little has been discussed since its brief announcement at E3, but ultimately the functionality will remain the same as its Xbox 360 counterpart. While physical disks will be usable to play supported titles, digital versions of these classics will be up for grabs through the Microsoft Store. So far, "Fuzion Frenzy" and "Crimson Skies: High Road to Revenge" are the two titles confirmed to be among the launch library.
We recently had the opportunity to get hands-on with Xbox backward compatibility and based on our session, games run seemingly identical to their counterparts on original hardware. Although a drop in visual fidelity and a 4:3 aspect ratio might be startling for some, this only keeps the emulation true to the original experience.
Speaking at the Brazil Game Show in October, Xbox head Phil Spencer said original Xbox backward compatibility is still on track for this year and is "really close."
Xbox Avatars get a major redesign
Avatars were a major component of the Xbox 360 social experience and served as one of the primary methods of self-expression over Xbox Live. These customizable digital characters eventually became tightly integrated into several aspects of the Xbox platform, with numerous appearances across social features and even games. However, with the Xbox One's release, Avatars were pushed to the background and all but abandoned in the OS.
As showcased at E3 2017, Avatars are also set to see a major overhaul later this year. Built from the ground up in the Unity engine, the second generation of Avatars comes with hugely increased flexibility. Among the improvements are enriched emotions, diversity, and customization, which each give players the tools for true individualism. Hoping to encompass a larger demographic of games, Avatars will be able to portray disabilities, style preferences, different backgrounds and more.
Following the Xbox fall update, original Avatars have made a return across some parts of the dashboard, including the new "Idle notifications tray" and redesigned social features. With Microsoft now providing more incentives to customize an Avatar, this makes it a smart time to launch the redesign.
First look at Microsoft's gorgeous new Xbox avatars
Microsoft Store digital game gifting
Expanding on the Xbox One's digital ecosystem, the next Xbox update will also add the ability to gift games directly through the Microsoft Store. Previously, gifting digital games proved to be challenging via third-party retailers. However, this will soon be a native feature of Xbox Live.
There are some minor differences as a part of the checkout process when using gifting, but for the most part, the process is identical to buying games for yourself. Prior to completing a transaction, you'll be asked to identify the recipient before a redeemable key is distributed via email.
Bringing the functionality to Xbox One should further add to the offerings of the Xbox Store – a marketplace that already improved massively in recent years. While we still haven't heard of other highly-requested features, such as an Item Carts and wishlists, these could also be potential additions in the pipeline.
Digital game gifting is already enabled in the Microsoft Store for select Xbox Insiders using consoles on the latest preview build.
How to gift digital Xbox One games over Xbox Live
What would you like to see?
Soon we should begin to see more of these features being made available as a part of the Xbox Insider Program. While we already have an idea of the major additions in the next Xbox One update, there's still some time for new features, tweaks, and fixes to be implemented. Let us know what you'd like to see in future releases in the comments section.
Matt Brown is Windows Central's Senior Editor, Xbox & PC, at Future. Following over seven years of professional consumer technology and gaming coverage, he's focused on the world of Microsoft's gaming efforts. You can follow him on Twitter @mattjbrown.
I hope we get them before the holidays. Really excited about gifting and avatars.

That avatar has a 5 o'clock shadow. Just sayin.

The only really interesting and very excited its "buy a gift"

Gifting needs to get here before the holiday season! Also, the avatars look cool. I look forward to them getting used more in the future.

Why can't they increase the resolution for backwards compatibility? I don't get it. Emulators on PC have been doing this for ages. I still rock amplitude on PCSX at 1080p

Because that means remastering game assets and textures. Which require publishers and game developers actually devote resources, that's not an issue for publishers and studios still around but for those that been shuttered / closed or shelved that's not going to happen. So therefore it's much more simpler, efficient and inexpensive for all parties to keep the emulation as close to original as possible. Plus by keeping games true to form, you retain that magic that made games a classic. Otherwise you're subconsciously comparing the remastered edition vs the classic. Which is why the sometimes remastered editions also contain bug fixes and some game play improvements.

No, it's not remastering, neither upscaling. It's just higher resolution rendering. This means less aliasing artifacts (less blockiness and moire patterns) and more details in distant textures. No remastering needed for that.

If you're going to do that then you may as well remaster the title.

Higher resolution rendering has nothing to do with the developer or the game, it can be done for every game in generic way from the emulator (the internal xbox360 emulator that xbox one uses to play these games)

You're not understanding the point I am making. The average joe cannot tell the difference. So they developers, publishers and Microsoft would get harangued for no reason - thus it would be better to remaster the title. How many tittles have opted to solely render at high res? Not many.

Everyone can tell the difference if there is an option in settings that says "use full hd/4k rendering for backward compatibility" so they can compare with the option on or off :)
But this option must not be used for marketing, just as an option. EVERY game can be rendered in hires. It is the nature of 3d rendering that enables it.

Lol I'm aware, you need to bear in mind that common sense is not so common 😉. I've worked in sales and marketing and I can categorically say, the world consists of people with various degrees of perception. It just depends how people approach a situation.

I know, I am a web developer ;) Anyway, it is in Microsoft hands :)

Lol, Microsoft would just leave it as optional development path. Just like everything else - app back up to one drive - optional. Ability to set static ip - optional via a config file etc.

As it seems, I was right. Microsoft added high resolution for games from 360, and also adds high resolution for games from original xbox. And not only high resolution but also hdr and some more features...

I can't wait for the new avatars xbox original backwards compatibility and gifting. Being a alpha dashboard tester I still don't have any of these!

I assume there is a reason, but gifting by email is poor. I have tried it. Why don't they do it by Live message? The need for a second device, and the need to manually redeem the code is a poor way of doing it.

Honestly, it does seem they could have used a more seamless implementation - hopefully it'll change ahead of the public release? I wouldn't think it'd be hard to do so

Same on the regular store. Such naff integration.

If it's solely via email, that would be extremely clunky. A email notification of the live message and actionable notification through the Xbox app would be better. So tapping the notification would open the Xbox app in the redeem page and one tap to accept / one tap to send a quick message back. Or load the live message via the xbox app notification and tapping the redeem link will open the redeem page, allowing users to send a quick message back - or both - this way you have more options and you don't have to navigate back to messaging page to send a message and tap the link again or navigate back to the redeem page. Or they simply could add a gifts page where you can add a wish list. So many implementations lol.

I'm excited to see a re-launch of the avatar system and they look great so far. However, if they don't find a way to integrate these better than they have in the last few years it's all wasted time and effort. Personally, I'd love to see my avatar dance across the screen or welcome me on system boot up or power on. Little things like that are what make a system special.

Facebook sharing for videos and screenshots. It's incredible we still are left without it.

I look forward to the new avatars. I am not happy with the current ones as my Mii is much closer to myself than my Live Avatar. Little things available in the Nintendo editor, such as, control of the size and position of facial features make a lot of difference.

New Xbox Avatars + something like AltSpace VR = ❤.

New feature for Xbox one x, two original Xbox games side by side?
Windows Central Newsletter
Thank you for signing up to Windows Central. You will receive a verification email shortly.
There was a problem. Please refresh the page and try again.