Where to find study guides for passing a CompTIA test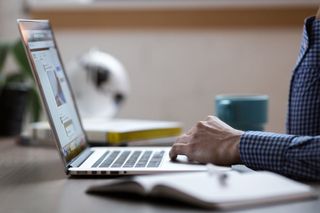 If you currently work in information technology or are considering it, you've probably thought about taking a core CompTIA IT certification test — such as A+, Network+, or Security+.
There are a wide variety of certifications available, each with their own uses in specialized fields — and choosing your path is the hardest part. Once you've identified the jobs you're interested, it will be easier to make that call and start looking for the material needed to pass a (yes, challenging) CompTIA test. There's no Kaplan class like with the LSAT or MCAT, so you'll likely need to get more creative with your search. Exhibit A: you might try something like this comprehensive CompTIA certification training bundle, which is available on our Digital Offers store for $59. This extensive study guide breaks down how to prepare for each core certification into mini study guides, so you'll be ready to sign up and pass a CompTIA test with no problem. Here are a few of the critical sections:
The Linux+ certification study guide for network and cloud technologies
The path to becoming a Linux system administrator requires extensive knowledge of, well, Linux! With a Linux+ certification, you'll have mastered system configuration, how to use the command line, scripting basics, network settings & services, and system security.
To help you prepare for the Linux+ certification test, the CompTIA certification training bundle provides a course in Linux+. This course contains 14 hours of content across 422 lectures, and teach you fundamental principles such as Linux installation, shell scripting, and data manipulation in SQL.
The Cloud+ certification study guide for optimizing cloud infrastructure
With cloud services becoming increasingly popular, those who have already mastered Linux may want to earn their CompTIA Cloud+ certification. This will allow you to land a job as a cloud computing service manager or cloud engineer. The CompTIA test will require you to know cloud models, virtualization, infrastructure, security, resource management, and business continuity, all of which is covered in the complete bundle.
In the certification training bundle, you'll find a CompTIA Cloud+ test guide featuring 149 lectures that will teach you how to securely maintain and implement cloud technologies. You'll also be granted access to a cloud essentials course, which serves as a primer into cloud computing for those who already have an A+ certification
The CySA+ and CASP certification study guides for information security
Two CompTIA certifications are recommended for advanced roles in information security: CSA+ (changing to CySA+ as of June 29, 2018) and Advanced Security Practitioner (CASP). To prepare for a CySA+ test, you need to be able to be able to prevent, detect, and combat cybersecurity threats, while a CASP certification takes it a step further by requiring you to propose and implement solutions that map to enterprise drivers.
The CompTIA training bundle contains two courses dedicated to CySA+ and CASP certifications. Together, these courses feature 37 hours of prep material across 144 lectures.
Additional IT certifications
Perhaps you're still considering a career in IT and need entry-level courses to get your feet wet. This bundle has a has a number of CompTIA certification training guides ranging from entry-level courses like IT Fundamentals and A+ up to the advanced courses we previously mentioned.
All of the courses in this bundle cost at least $299 when purchased individually and can range upward of $672, but you can gain lifetime access to the Complete 2018 CompTIA Certification Training Bundle today for $59, or 98% off.
Get the Windows Central Newsletter
All the latest news, reviews, and guides for Windows and Xbox diehards.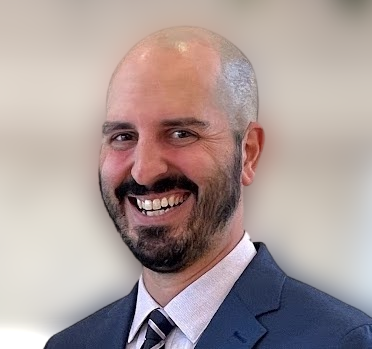 Editorial Director - High Yield
Adam is the Editorial Director of High-Yield content at Future. Leading an outstanding team, he oversees many articles the publisher produces about subscriptions and services including VPN, TV streaming, and broadband. In addition to identifying new e-commerce opportunities, he has produced extensive buying guides, how-to-watch content, deal news, and in-depth reviews. Adam's work can be seen on numerous Future brands including TechRadar, Tom's Guide, T3, TTR, Android Central, iMore, Windows Central, and Real Homes.