Who should buy the Surface Pro with Core m3 and 4GB of RAM?
I've been using the Surface Pro 4 with a Core m3 and 4GB of RAM for a year. Here is who should buy that version for Surface Pro in 2017.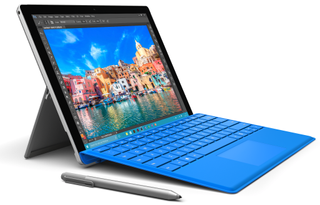 When it comes to buying a PC, things are never really that easy when given too many choices. And yet, consumers yearn for various price points to fit their budget and needs. The Microsoft Surface Pro is no different with six different configurations ranging from $799 to $2,699.
That $799 version is the Intel Core m3 version with just 4GB of RAM. It's the only model to ship with that processor and lets Microsoft claim a "starting at" price that is quite affordable (despite needing another $150 for a Type Cover).
So, is it worth it? I hear a lot that 4GB of RAM is not enough, and while a fanless Core m3 sounds good, it will struggle. I disagree with some of that so here is some perspective from someone who uses one on a regular basis.
Who should buy Surface Pro Core m3
I see many dismiss the Core m3 Surface Pro with just 4GB of RAM and 128GB of storage in comments and discussion forums. Indeed, there is a compelling case to be made that those specifications just are not enough, or, less convincingly that such a PC lacks "future-proofing" (I'd be more concerned about USB Type-C if that's issue).
But there is space for the Core m3 model – either Surface Pro 4 or new Surface Pro – and in having used one on and off for the last year, here is who it is ideal for:
Secondary computer - If you're buying a Surface Pro as your primary PC experience and you use this machine all the time the Core m3 model can get rough, especially if you expect advanced gaming, Adobe Photoshop, or run a browser with 20 tabs open. If, however, you want a Surface to take to the coffee shop, something to use on the couch, or on short trips, it's an excellent choice instead of a full laptop.
Students - Assuming price is not a top concern the Surface Pro with a Core m3 is ideal for class. Dropping $1k on a computer for those under 18 is always weird, but I see eight-year-olds on flights with their own iPad Pros, so there is a precedent.
Light computing - While shocking for some of our readers the fact is some people just want a light PC to check email, browse the web, watch Netflix, and Skype with family. Surface Pro with a Core m3 and 4GB of RAM is fine for this. Not everyone is trying to play Forza Horizon 3 while running Visual Studio. Indeed most people aren't.
You run Windows Store apps - Related to light computing is what apps you run. For my needs, I'm 99 percent OK with Windows Store apps. These are often the same apps that can run on a smartphone and they do very well on a Core m3 as well.
Another category could be affordability. You just want a Surface Pro badly, but you can't go over a thousand dollars. I would argue that there are better options like buying a used Surface Pro or a 2-in-1 PC from HP or Dell.
How I use Surface Pro 4 with a Core m3
For my workload, I have my Surface Studio with two added monitors as my main work PC and several Core i7 laptops for serious travel computers. I use the Surface Pro 4 when I need a light computer for the day, I want to do some email in another room, or going on a weekend trip.
I'll be the first to confess that this not a typical experience for average consumers, but this misses the bigger point. I have at my disposal many laptops that are more powerful. I often don't bat an eye at grabbing a Core m3 Surface because honestly, I can't tell the difference on many things.
For checking email, running the Edge browser with extensions, browsing Reddit, or watching YouTube via the MyTube app, I can't say anything bad about the Surface Pro 4 with a Core m3. I have never run out of RAM and with OneDrive storage is not a concern.
As an example, running Edge with four tabs open (including Gmail), Adobe Photoshop Elements 15 with a picture, and Mail, Twitter, and Store apps running results in 70 percent memory (RAM) consumption. Tossing in Slack bumps it to 82 percent. Closing Photoshop Elements and Slack drops memory consumption down to 56 percent. I can't find any problem here when running or switching between those programs. It's fast, fluid, and never chokes.
Regarding benchmarks the sixth generation Intel Core m3 does quite well – roughly twice the Geekbench score of an Intel Atom or Pentium processor:
Geekbench 4.0 Benchmarks (Higher is better)
Swipe to scroll horizontally
| Device | Single core | Dual core |
| --- | --- | --- |
| Surface Pro 4 m3 | 2,766 | 5,279 |
| Surface Book Core i7 | 3,948 | 7,415 |
| Dell XPS 13 Core i7 | 3,494 | 7,105 |
| CHUWI Hi13 Celeron N3450 | 1,358 | 3,934 |
| CHUWI 14.1 Celeron N3450 | 1,365 | 3,818 |
| Kangaroo Notebook Atom x5-Z8350 | 924 | 2,357 |
Geekbench 4.0 Graphics OpenCL (Higher is better)
Swipe to scroll horizontally
| Category | GPU | Score |
| --- | --- | --- |
| Surface Pro 4 m3 | HD515 | 15,002 |
| XPS 13 (9360) | HD620 | 19,410 |
| Surface Book | HD520 | 18,197 |
| CHUWI Hi13 | HD500 | 8,155 |
| CHUWI 14.1 LapBook | HD500 | 8,027 |
PCMark Home Conventional 3.0
Swipe to scroll horizontally
| Device | Score | Comparison |
| --- | --- | --- |
| Surface Pro 4 m3 | 2,091 | Better than 21 percent of all results |
| Dell XPS 15 (9560) | 3,534 | Better than 71 percent of all results |
| Samsung Notebook 9 15 Ext | 2,998 | Better than 57 percent of all results |
| Lenovo X1 Carbon Core i5 | 2,965 | Better than 57 percent of all results |
| Dell Latitude 7280 | 2,829 | Better than 52 percent of all results |
| Lenovo Yoga 720 | 2,717 | Better than 46 percent of all results |
| HP Spectre x360 15 | 2,472 | Better than 41 percent of all results |
The new Surface Pro for 2017 uses a seventh generation Core m3 (m3-7Y30), which should outperform the Surface Pro 4's (m3-6Y30), but we'll need to benchmark it to see properly compare. Like many of Intel's mobile chips, the thermal design power (TDP) is configurable up and down resulting in varying processor frequencies.
At least on paper, this is how the two chips compare.
Intel Core m3 6Y30 vs. 7Y30
Swipe to scroll horizontally
| Category | m3-6Y30 | m3-7Y30 |
| --- | --- | --- |
| Number of Cores | 2 | 2 |
| Number of Threads | 4 | 4 |
| TDP | 4.5 W | 4.5 W |
| Configurable TDP-down | 3.8 W | 3.75 W |
| Configurable TDP-up | 7 W | 7 W |
| Base Frequency | 900.00 MHz | 1.00 GHz |
| Max Turbo Frequency | 2.2 GHz | 2.60 GHz |
| Configurable TDP-down Frequency | N/A | 600.00 MHz |
| Cache | 4MB SmartCache | 4MB SmartCache |
| GPU | HD Graphics 515 | HD Graphics 615 |
| Graphics Max Dynamic Frequency | 850.00 MHz | 900.00 MHz |
Going by raw specifications the newer seventh generation Core m3-7Y30 should be slightly faster at its base frequency of 1GHz versus 900 MHz of the older m3-6Y30. More interestingly, the more modern processor can scale down to 600 MHz, which is something the older one could not do.
From my experience, Intel's seventh generation "Kaby Lake" processors run cooler, get better battery life, and just feel zippier than the last gen's "Skylake." That's to be expected, of course, I assume the same will be true for the new Surface Pro.
Better battery? Hard to tell.
One misconception of the Surface Pro 4's Core m3-6Y30 was better battery life. The thinking went since it is a fanless design it would use less battery. However, due to the scaling – or lack thereof – the Core m3 still only manages over six hours battery life, comparable to the Core i5 version.
That should change with the new Surface Pro due to a slightly larger battery, OS and silicon improvements, and the newer Core m3-7Y30's ability to scale down to 600 MHz, assuming it is configured to do so.
Nonetheless, it is too early to assume that the Core m3 Surface Pro automatically has better battery life without further testing.
Conclusion: Don't dismiss the low-end
Buying a Surface Pro and picking the right model is always a difficult decision. It should be clear that the entry-level Surface Pro with Core m3 while enticing for its price, is not the best solution for a lot of people primarily if it is your only PC.
Indeed, Surface Pro as a value or budget option is not a thing, but Microsoft at least tries to entice people with the $799 option. I won't claim to say that the Core m3 Surface Pro is a fair price or worth it – that's a personal value judgment that you need to make.
Nonetheless, I use the Surface Pro Core m3 routinely and enjoy the experience. So, no regrets here. It just feels like a PC running Windows 10. That should tell you that all the haranguing about 4GB of RAM and the slower processor is entirely about your needs and expectations. Don't presume what you demand from a Surface Pro is the same as everyone else. People may surprise you in how they use computers.
See Surface Pro at Microsoft (opens in new tab)
The above scenarios should help you with deciding as well as comparisons to other devices. I also recommend diving into our Surface Pro 4 and new Surface Pro (2017) forums to see what others are saying. Plenty of people use the Core m3 model, and it's a great place to listen to their feedback.
Related Surface Pro stories
Windows Central Newsletter
Get the best of Windows Central in in your inbox, every day!
Daniel Rubino is the Editor-in-chief of Windows Central, head reviewer, podcast co-host, and analyst. He has been covering Microsoft since 2007 when this site was called WMExperts (and later Windows Phone Central). His interests include Windows, laptops, next-gen computing, and for some reason, watches. Before all this tech stuff, he worked on a Ph.D. in linguistics, watched people sleep (for medical purposes!), and ran the projectors at movie theaters because it was fun.
I use the Surface Pro as a "on the go" writting tablet. Or to write whenever I find that my normal spec'ed out PC offers way too many distractions to allow me to work. So the m3 would *possibly* be OK for my use. However, I've been using the core i5 SP3 since launch. And because of that, I'm extremely skeptical about downgrading to a core m3. And here's why: - I do NOT run Windows Store apps. In fact, apart from a couple of Xbox games (I mean Gameloft games, not *real* Play Anywhere titles) and a couple of secondary apps (Next Player to replace the horrible Groove; Ear Trumpet to shut up individual program sounds) I spend most of my time on the SP3 on two non-Store programs: Office and Chrome. - With those, the SP3 already likes to kick off the fans way too much for my taste (which does make me concerned about the fan-less core i5) and going with a m3 which not only has less power but also no fan makes me really apprehensive. Office for example, takes an eternity to load on the 4GB/core i5 SP3 (well, when compared to the version I have on my normal computer with 32GB of RAM and a core i7). If the core m3 offered a massive improvement on battery life over the core i5 and i7, then I think it would justify the hit in performance. But since it doesn't offer barely any advantage at all, and considering Microsoft has hiked up the prices of the Surface Pro line along with removing the pen, I think the core m3 is just a bad deal. If you're going to go for overpriced, might as well just pay the extra 200€ and get the core i5. Of course, if you don't have ease in paying those extra 200€ for the core i5, you're likely better staying away from the Surface line altogether now since the tablet alone now starts at 1000€, plus 110€ for the pen, plus 185€ for the type cover.

I was disgusted when I heard, you now don't even get a Pen with the Surface Pro, but the Price stayed the same; that is such a BS move from Apples book, I hate to see Microsoft going down this 'ripping off the customer' road. Compared to the older Surface Pro's which came with a pen and you could get a touch cover for $100, this is really pushing the price into the unreasonable territory with $300 in just the must buy accessories.

Part of that is at least because the pen itself is also now more expensive at $99 due to the tilt/4x LoP increase. Had the included the pen, the cost may have gone up by $50 for something that reportedly only 30 percent of people were actually using. Still, they obviously didn't cut that $50 difference out either so that's fair to criticize. Microsoft is here to make money, make no mistake. Their argument would be there are plenty of other options out there for PC users. Either way, let the free market speak.

30% of people???? Wow, that's cra cra.... I use my pen 80% of the time❗

No, probably 90% of the time... It would be cool if MS had an app that could tell you all your input statistics, including gestures, and the like.. All in hourly, daily, weekly, monthly, and yearly percentages.... I wish I could develop apps🤔🤔🤔

I don't use my pen often, but when I do I really want to use the pen, mostly with PDF documents.

I've used my pen long enough to connect it to my Surface and to make sure it worked. It came bundled with the Surface and I've just never found a use for it. My guess is we represent the extremes and the actual average is somewhere in the middle. My guess is the pen is used with some regularity by 30-40% of the consumers. Just a guess based on experience.

What do you mostly use your Surface for?

I'm curious about this 30 percent use the pen number. What is the source? The only number I've heard from a source was Panos Panay at the SP4 announce event talking about 50 percent of Surface Pro owners using the pen. 30 percent seems a big drop from just announce of SP4 to now. I'm no artist but I use my pen daily.

I lost the pen from my og surface pro and didn't realize it. I've also used the pen from my SP4 a total of 3 times in the last year and a half. I agree that they should've lowered the price a little for not including an accessory that I will never use.

Can't see how y'all don't use your pen.

I think we're forgetting too that this new entry version of Surface Pro is actually $100 cheaper than last generation that started at $899 whereas this one is $799 so the price difference is because of no pen!!!

Wrong sir, last gen (SP4) started at $799 as well.

did the last gen need u to buy keyboard seperately?

Speaking of pen...doesn't the m3 lack the inking co-processor? Do you expect that to make a significant difference? I.e., if you use pen a lot (OneNote handwritten notes, not artist's sketches), might you aim for the i5 or is it a nice to at best?

I personally believe that is a bad move. No USB-C, no Pen in the box, no Keyboard. It's a 12 inches tablet, basically for artists more than anything. Still a better choice than the Wacom tablets but they went too high on this OMO.

I think they do not include the pen and type cover because some people may already own a type cover and pen so there would be no point in having 2 of each. Also, it allows people to mix and match the different tablets and type covers

Might seem silly, but if you build a box that has a pen and keyboard, you tend to include the black ones. It is cleary unmaneagable to have a SKU for each combo of Surface (processor, storage), Pen (colors), and keyboard (colors). I bet it is a challenge to have the buying process allow you to buy a tablet, keyboard and pen, and then let you choose which of each and apply some sort of 'discount' if you buy all at once. We would expect there to be a discount, we might expect it to be more if we bought all three, isntead of just two of those items. Would I get a different discount if I bought a color keyboard rather than black since they are more expensive? Would I get a better discount buy buying a higher end Surface with the peripherals than th $799 one. At the beginning they did bundle a Surface with a keyboard and pen, and the internet was awash with, how much is it without the keyboard and pen? and, I want a blue keyboard, can I trade the black one in for it? I've been involved in discussions on how to price bundles(not these, but others at work), and they can get tense. I think it is just more of a hassle for consumers to be stuck with a bundle they don't want, and more of a hassle for MS to come up with reasonable pricing for bundles. I do think it would be reasonable to offer 10-15% off peripherals that are purchased at the same time as the Surface, but hey, that's just me.

I love Windows Store apps and games. And Groove is great. It keeps improving all the time. The best feature is the ability to watch the music videos of any song in there.

Yep. Groove is great. Use it daily.

I use the m3 as my main computer and aside from a few frame drops here and there, it's pretty good.

i love it when a price tag of 799 is labeled as "low end" nobody should buy an overpriced HW like this NOBODY

"i love it when a price tag of 799 is labeled as "low end""

It's the low-end of the Surface Pro line, that's just a fact. It's not low-end in the spectrum of laptops and PCs, but no one is making that claim here. Again, dismissing your poorly reasoned and thought out comment.

Sound like a poor man's comment to me.

Nobody is forcing anyone to buy these. NOBODY.
Edit: By the way, Ferrari, for example, has low-end vehicles. But low-end for Ferrari is still more expensive than 99% of all vehicles on the planet.

I know, I know. A bad example. Here's a better one: Apple sells a low-end Mac called the Mac Air. It starts at $999. And you can tell it's a $999 device just by looking at it's 13.3 inch 1440 by 900 pixel display. (Wait, what? A 900p display on a 13.3 inch screen which retails for $999 in the year 2017? Not even 1080p? Heck, I won't even bring up the fact that it doesn't even have touch or pen support (oops, I just did). This is the year 2017 right? The year of 4k content.) Gosh I'm in a bad mood. But I can't help it. There are so many haters out there it drives me nuts. By the way, I'm sure Mac's are fantastic computers. I'm just trying to prove a point that anyone can complain about anything if they want to.

i didnt say a word about BRANDS Mac, HP, Dell, Surface.. doesnt matter. This HW for that price is overpriced.. the same goes for many other products too but this article is about this product. On the other side, Iam not the targeted buyer segment. I will ask myself 100x before purchasing anything :-)

Fair enough. But the points that are being made are about individual preference. What I may think is overpriced may be a bargain for someone else. I personally think that Mac computers are overpriced, but yet millions of people still buy them. So then who am I to judge and tell others what is best for them. It all comes down to respecting peoples own thoughts and decisions. Whether it is logical to me or you is irrelevant. Beauty is in the eye of the beholder and we all just have to respect that. Edit: The reason people got defensive about your comment was because you stated" no one should buy this overpriced hardware.". You were telling people what was best for them. Only the individual themselves knows what's best for them. And with all the "hate" in Microsoft related forums lately people are getting fed up with it. I'm one of them.

Yeah, me too, the haters make some really idiotic comments.

We all can make idiotic comments. But I think the issue is that this is a site based on Microsoft related things. If a Microsoft Fanboy is making comments in a Microsoft based forum, there is no problem. It's when a few Fanboys who ARE NOT Microsoft fans come here just to stir things up is where the problems begin. For example, nowhere in the title of this article does it invite anybody outside a Microsoft fans opinion. If the title, for example, was:" Why the new Surface Pro smokes the new Mac Pro", then, even though this is a Microsoft based site, I could see a few Mac Fans putting in their 2 cents. The reality is, haters just come here to hate, turning passionate Microsoft fans into what the haters would call, "Fanboys"; when in reality that should be obvious. This is a Microsoft based site. Are people really surprised to find Microsoft Fanboys here?

I use MS. I use Apple, I use Google. I am not a blind loyalist. Thats the issue...All systems have merits all systems have failures. Its when you suggest, or comment on the blind Fanboys that their panties get in a huge bunch. If the fanboys (the person who says X is the best, the rest it pure garbage), open their mouth is when the fun starts. The other great one is I am not buying X because their business practices are "shady". Guess what. They are all the same. MS/GOOGLE/APPLE all do the same thing...if a fanboy thinks otherwise, then they are clueless. I.E. FANBOY! If they open their eyes and brains, to the others, they would realise there is no perfect system. I will call out the MY BRAND IS BEST people all day long because they are blind fanboys. I do it when I read on imore, android central, crackberry and here. I Use them all. EVEN BB10. I have a BB bold. I am a technology fan, not a BRAND X fan.

@papoo,Sounds like its just overpriced for you...

Pappadale, Brand does make a difference. The Apple monopoly on it's operating system, and perceived quality cachet allow it to charge a premium price when compared to equivalant hardware from other manufacturers. All MS surface product prices include a Surface Surcharge. Microsoft is a software company, that depends on sales of third party hardware to drive software sales. The surface line is intended to be high quality and inspire the third party OEMs to produce better quality products. The Surface Surcharge allows OEMs to envelope similar, different or better products and market them profitably at a lower price than the comparable Surface device. If MS were to price Surface products at market/value prices, there would be no reason for OEM's to try to compete. Many people think that the original Surface Pro release drove may OEMs to the produce chromebooks as a defensive move or to punish MS for competing. I think that the Surface Surcharge is about 20%. Thus, you need to compare 80% of the Surface price to what you think the value/market price should be. Generally, I think that the Surface prices are reasonable when you account for the Surface Surcharge. I am with you on price/value not being in my price price range. I will generally wait for the OEM versions.

of course brand matters. Also, based on what is this model overpriced? compared to what? could you give us some comparable hardware cheaper than that? Genuine question...

All these years we MS enthusiasts made fun of iFans and we use macs and iphone examples to justify this ridiculously high price which is not worthy of the product being offered.

I still agree that macbooks and macs are overpriced, because of the last generation hardware inside, and MacOS. Both these should drop the price of a device, not increase it.

I'm not actually sure Apple products, Macs, iPhones, etc, are really overpriced anymore. If you look at comparable devices in the market, they fall right in the price range. You do need to consider build quality, specs, easthetics, and customer service. The latter should figure into the price. It is an expense to the manufacturer and value aded to the consumer. Apple customer support has typically been deemed excellent, and I can coroborae that with personal experience. MS has bee quite good in my experience as well, when I have had issues with MS hardware. That's not to say there aren't cheaper options. That doesn't make a product overpriced. It depends a lot on what the individual values, and whether that value is realized in the product in some way. Value is somewhat subjective. Consider that some much prefer MacOS to Windows (I'm not that guy). To those people, that significantly increass the value proposition for a Mac over any Windows PC.

Apple C/S is awesome...I agree. I would probably be all in with mac devices except for the fact that MacOS is terrible. It's not just bad, it horrible.

See there, that opinion is clearly not shared by a lot of folks. Many of them think Windows sucks. I prefer Windows. MacOS makes me swear (how the heck do you...why the heck can't you...) but mostly because I am Windows conditioned I imagine.

By the sheer volume of PC sold vs Macs, the opinon is shared by many. I agree. the flow of MacOS is terrible. I have to get a newer macbook for my music room however. Garage band is a killer app. But Thats just one app. Its brutal too that I purchased aperture through the app store, and now cannot download it to my macbook because of my OS is older. But when I bought everything it was all up to date. I should be able to download my 500 dollar program that i bought.

My $999 Surface 3 is the cheapest laptop I've ever purchased for myself, I've spend nearly $2500 on one before. $799 is low end price for premium hardware, this isn't a bulky plastic device with cheap display, mechanical hard drive, and budget processor.

South Park Hobo Voice: "Spaarre Chaanngge?"

I've been using that bad boy for about a year as well and it runs damn fine. I do everything on it.

"With Onedrive storage is not a concern" ... oh how I long for placeholders so that statement would ring true.

Just an FYI for everyone that is storage challanged. The OneDrive store app does cache your Onedrive architecture. It will show all your files on or off line, and if you are connected, will download and open what you click on. It is independent of the File Manager OneDrive which right now only shows what you have opted to sync. My process, I keep what I need, sync'd via OneDrive in File Manager and access those files there. If I don't fnd it there I'll look for the file in the OneDrve app. If I'm not connected, I couldn't have gotten it even with placeholders, but If I am, I can get it, and potentially move that file to a folder that is sync'd, if I believe I'll need it more often. Do note that you do need to be connected and open the OneDrive app now and again to keep its cache updated.

I am running a core M in my dell 2 in 1 and I find no lag at all, I can edit photos and videos, I don't game, so it works great. I have a 2tb drive in mine. so storage is not an issue either.

I most likely have the same Dell 2 in 1. Skylake Core m3, 4 GB of RAM. It's great. I can't play the high end AAA games like Gears of War 4, but games like Phantom Dust and Halo Wars run perfectly.

Thats the one. Now mine has the 2tb firecuda and 16gb ram in it....made a big difference! Does your fan run alot? and also, whats your battery life like?

I can get at least 5-6 hours of battery when I'm doing heavy web browsing, light video. I don't usually hear a fan.

I love my m3 sp4. It's a small laptop and a huge tablet, I use it mostly up close and personal as a tablet on my lap with typecover either removed or reversed, brightness at 100%, silent as the grave, zero moving parts. M3 skylake is a beast.

here's what you should get for 700$ https://www.youtube.com/watch?v=Vo0nrLZ5Ew4

As the Video states, it starts at $800. Also, here are all the sacrifices you make: * Surface Pro has faster CPUs - for example a i7-7660U @ 2.5 - 4.0Ghz, Eve V has i7-7Y75 @ 1.3 - 3.6Ghz (i5U is 9% faster @ capacity)
* Surface Pro i7U has Iris Plus 640 Graphics @ 845 GFLOPs, Eve V i7Y has HD 615 Graphics @ 403 GFLOPs (i5U has 16% higher GFLOP capacity)
* Surface Pro has 5MP Front + 8MP Rear cameras w/Hello support, Eve V has 2MP front + 5MP Rear (no Hello)
* Surface Pro has full Surface Dial support, Eve V only supports rotation+clicking (no screen interactions)
* Surface Pro has LTE and 1TB SSD options
* Surface Pen has 4096 levels of pressure sensitivity, tilt, lower response time due to better screen hardware, Eve V stylus has 1024 levels
* Eve V is 6% thicker and 10% heavier
* Eve V has no Mini DisplayPort Not to say the Eve V doesn't excel in some areas: * USB-C / Thunderbolt ports
* Fingerprint Hello sensor
* BlueTooth 4.2 vs 4.1

Depends on how much those things matter to you; for instance, 6% thicker and 10% heavier, all that matters is ... Is it portable enough? Furthermore, most of your listed line items, with all due respect, is just marketing rubbish. Just 2 months ago people were perfectly happy with their 1024 reolsution on the SP4. We're talking about what you get for $799 ... So why are you talking about the i7 CPU and accompanying GPU? Why are you talking about the LTE and 1TB SSD? I enjoy my Surface device as much as any of you, but these comment sections are madness, half of you are legit cultish in the way you defend Microsoft tooth and nail.

"Not everyone is trying to play Forza Horizon 3 while running Visual Studio." You can't do that even on the $2.7K Surface Pro, LOL. --- I hate when reviewers try to justify crap small storage with something like "and with OneDrive storage is not a concern" YES, it is a concern, you can never compare local storage to someone elses cloud, now if you said you connect to your own NAS, then maybe; but even then you 'extra cloud' depends on you having access to a fast internet connection all the time, which many don't have.

I hate when commenters assume what's not good for them means it's "crap". There's also the micro SD for storage if needed. Regardless, since it's not a gaming machine even I'm fine with 128GB of storage, so again, it's not "crap" just lower tier. Doesn't even matter because there are a billion other PCs and Surface clones on the market to meet everyone's needs. This one works for me, it works for others too.

I love the fact that when you comment on somehting you get downvoted by fanboys for no reason! +1 for you daniel.

I agree with you Daniel Rubino that '128 GB of storage [is] not "crap", just lower tier' and that John20212's comment is invalid and unnecessarily inflammatory. However, John20212's comment on the other invalid items you posted (e.g. playing some game while developing) is valid. You wouldn't do that on the "high end" model of the Surface Pro either. The Surface Pro has a great stylus niche. If you have money to blow, it's fine for other tasks, but, if you don't have lots of money to burn, you can get better value (with comparable quality) merely by sacrificing the stylus or the brand name. Windows 10 is nothing special in terms of an interface so you get the same mediocre touch OS, whether you pay a lot for your computer or very little.

with storage options now, as long as you have enough for your os and application setup its fine. I have 500 gb HD sitting on my desk which is part of my travel setup. I load all photos and videos I take on that, using my RT device or my dell and it's all good. upload to the cloud when I finish editing. it's not a big deal as long as the device is smooth.

Well said Daniel, let the begrudgers get the iPad "pro" base model, a measly 32Gb storage and no micro sd slot, an ARM processor, a giant smartphone...;)

The same argument can be made with the ipad pro too, there is cloud storage, so the space is needed for the amount of apps you would be using....not how much crap that can be stored. Now, I have the 128gb air 2, I did not need the need to spend ALOT more on the pro. I got the 128gb model because I travel ALOT and load books, and etc on it for times when planes don't have entertainment options. Most of the time we fly westjet that has connect on board so I can access all my files etc so no big deal.

I find 128Gb to be alot without installing games, I haven't filled my SP3 and I've got everything on it. Granted I do have over 200Gb worth of photos but that is on my desktop and backed up on an external drive. All my media is streamed now, I've got unlimited high speed data anywhere I go, 32Gb storage in the cheap Windows tablets is enough for my apps.

I've got a 128GB S3 (yes the Atom) and storage is fine. I have full Office (enterprise), various professional apps (chemistry), and scripting environments (python and Haskell), plus about two dozen games. All my audio, video, and photo files are on a microSD.

Honestly, my main gripe with that device is the insufferable charging. I wish MS would release a device of that size using the current 8th gen m3 processor and Surface connect for charging.

My guess will be that the S3 successor will be ARM powered (premier W10ARM device) with at least a SD835 and, ironically, USB-C charging. Most high end ARM chipsets are USB-C. This could mean that the Display Dock could be used for extension and ARM fast charging enabled.

Daniel, an $800 PC in the year 2017 should not have only 4GB of RAM. RAM is the cheapest thing in the Surface Pro and the only reason Microsoft put 4GB of RAM is to try and get people to spend more money on the more expensive model with more RAM. Only 4GB of RAM and 128GB of storage on a $1000 Surface laptop is even more of a ripoff. There's no excuse for it. Stop justifying it. Thurrott doesn't justify it, why are you?

I come to Windows Central because it's one of the few websites that are actually all things Windows (devices and OS), but Daniel Rubino is the most insufferable part of the website imo. He sounds like a paid shill in everything he writes, in the comment section he sounds like he's part of some Microsoft cult. There's no nuance in his reasoning at all.

Completely agree; 4GB on any device costing more then $400 should not be a thing in 2017, period.

Just to clarify a bit; my main point in regards to storage was that no matter how big or small the storage is, someone elses cloud is never a good justification when reviewing a device that some would consider has no sufficient local storage, but the reviewer tries to limit those concerns by stating that "with OneDrive storage is not a concern". Whether the SSD is 128gb or 500gb it is irrelevant to the argument that someone elses cloud is suposedly a good substitute for local storage or your own NAS.

IMHO... anyone needing a cheap PC for email, Elements, etc,. would be much better off with a CHEAPER (in many ways) Chuwi than overspending on this Microsoft hardware. You will save around $600 and still be able to do the same as listed above. That is the point, isn't it? Would I rather have the M3 than a Chuwi? You bet. Is it worth it? Only if you have money to burn.

Build quality means something.

I would buy if it came with the keyboard and pen for $799.

Fwiw, they were having a deal at the microsoft store when I bought one for the wife for $700 with keyboard and pen.

Wait for the Costco bundle :)

I am a great fan of the affordable high quality item. The m3 Surface Pro appears to fit that bill nicely, but, when I see this review I am just left shaking my head about the lack of critical thinking skills. "Students - Assuming price is not a top concern the Surface Pro with a Core m3 is ideal for class. Dropping $1k on a computer for those under 18 is always weird, but I see eight-year-olds on flights with their own iPad Pros, so there is a precedent." There is a major difference. An iPad Pro "just works". Windows 10 is not a well designed touch OS and to pretend like iOS and Windows are comparable for touch is disingenuous. My 4 and 6 year old sons are experienced on a wide variety of touch devices (iPads, iPhones, Android tablets, Android phones, Windows 10 tablets, Windows 10 desktops... no Macs). I am constantly amazed by how poorly designed Winidows is compared to even Android (which, itself is pretty mediocre). Windows 10 tablet mode gives my sons more headaches than all other devices put together even though that's the one they get to use most frequently so they should have the most skill with it. "Light computing - While shocking for some of our readers the fact is some people just want a light PC to check email, browse the web, watch Netflix, and Skype with family. Surface Pro with a Core m3 and 4GB of RAM is fine for this. Not everyone is trying to play Forza Horizon 3 while running Visual Studio. Indeed most people aren't." If you're looking for "light computing" you can get comparable build quality for less. Why would need a stylus-capable device to do all of the above? If that's what you're using the device for you're throwing your money away. Where I see the Surface Pro m3 shining is in the realm of stylus support--that's why you would shell out, even for the base model. That stylus is what turns a mediocre, over priced device into something compelling. It may not have the iPad Pro's software selection (which is a funny thing to say given that the mythology is that Windows has all the software... and, for some strange reason Windows 10 no longer has even a fraction of the software... most of the innovative stuff is happening on iOS), but, if you also have need for some desktop apps then the Surface Pro is a nice compromise between the elegance of the iPad Pro and the utility of a desktop OS.

"It may not have the iPad Pro's software selection (which is a funny thing to say given that the mythology is that Windows has all the software... and, for some strange reason Windows 10 no longer has even a fraction of the software... " Wait a minute. Windows has software that was developed before iOS was a gleam in Apple's eye. Most of the best still runs. Windows 10 did not loose all the legacy windows software, it added the store apps. Yes, not a glut of those, but Win 10 certainly isn't limited to them. I agree the stylus does present a pro in the value proposition. There is still more software available for Windows than iOS. especially if you include all the crap available for both. Sort of hard to prove though since there isn't one convenient place to count it all for Windows, like there is for iOS. There are most certainly applications that far surpass anything you can do on an iPad in both the Windows and MacOS environments. There darn sure wouldn't be any Apple fans still buying Macs, if iPads could do it all.

Kinda seems like the light computing case could really benefit from waiting for a Surface 5 - or whatever they wind up calling the first Surface with ARM. I use an S3 for some of the uses you describe (although not as many, of course) and the experience should certainly improve with instant on and the other Snapdragon features.

True, although we can only write about today what we know is here ;) I also think a Core m3 will still outperform a SD835/ARM, but that's what benchmarks are for and I can't wait to find out. Finally, if history tells us anything a new "Surface" (non-Pro) will be 10.1-inch, which is a different experience than Pro at 12.3. Either way, hope we get one, because I agree, it'd be a great light-computing machine.

Agree with everything you said here. But that lower performance and smaller size could also be perfect for the student set. Well, and maybe they will also be drawn by other OEM "cellular PCs" with Windows 10S for a cheaper but still effective solution.

I used a Surface 3 (non pro) for a year as my "on the go" laptop when I didn't want to lug my MBP, or wanted the touch screen/tablet experience. Unless I had a ton of windows open, it worked great for email, web surfing, and word processing. I was gonna wait for the new Surface 4 (non pro), but I got an amazing deal on an SP4 i7/16gb/1TB for about $600 off, so I just had to do it. I've had it for a few months, and it's a beast. I haven't used my i7 MBP since.

Wow, LouCap. Amazing deal you have had.

I can see why Lou, I find MacOS terrible as an OS. and Mac computers are far behind with no touch screen etc. I would say your SP4 is twice the device a MBP is.

Nice point, an upvote from me Daniel. The Surface 3 in my hand has 10.8" though. So, the new Surface will be smaller?

BTW didnt see your comments on how MS called it the most versatile "laptop" and then decided to sell the type cover seperately.

You misunderstand. The new Surface is the most customer configurable laptop on the planet, as well as the most versitile. ;)

you may call it a versatile tablet, but not a laptop when it sells a keyboard as an optional additional accessory.

Even though Windows on ARM will be able to play Win32 programs, we don't know how Steam games will play. I like to download and play classic 360-era Steam games on my laptop.

Me too. Hopefully we're not disappointed.

I gotta figure a SD835, even in emulation, can outcompete the S3 and I run quite a few Steam/GOG games on there. Recent games like Civilization Beyond Earth, Disciples 3, etc.

Maybe my sister should get this.

Well, of course it can still handle simple stuff. But I disagree with you that 799 without accessoiries is a low-end price point. It's the lowest pricing you can get for this Surface range, but that's far from low-end. There are much better bang-for-buck alternatives with comparable specs. It really is kind of a page out of Apple's playbook: you still pay quite a lot extra for the premium feel. Some people tend to neglect that even 100 on a 799(+acc) purchase is still quite a difference. If you would spend exactly the same money buying 799 or 699 devices in the long term, you can afford to trade up (much) more frequently. It's always the case that for 50 more you can bump some spec, but you have to draw the line. Perhaps you fell in love with it during its use, but it seems you give it slightly more credit than I would allow it to get.

As mentioned, $799 is the low end for an actual Surface device. Their are a lot of pretenders to the thrown but none have matched the quality and user experience that MS has crafted with the Surface line. If you want to go into the sub-$500 realm, you will find lots of players AND a ton of compromises. If you can get the Microsoft experience on 80-90% of your usage, why not if you have something to cover the other 10-20%? Especially when it is whisper quiet without the constant fan noise to drive you crazy. Again, mileage will vary but not everyone needs a Corvette...

Yeah that WiFi quality was top notch on the Surface products.

Just because you don't need a large amount of grunt under the hood doesn't mean that you don't want a nice but of hardware to do your browsing or to check your emails. Yes you can get something much more powerful for the same price but it wouldn't be a SP and if you don't need the extra power why get it.?

I came here to say it sucks, as my pro 3 with i3, 4gb gives up with 20 odd chrome tabs(youtube etc), or heavy file uploads to cloud. Then I realize I have probably started to ask for more than I did when I bought it initially. But on the side note, edge ends up taking more ram than chrome on my typical use, save battery or not, it's just slow(for me).

Core i3 in pro 3 and core M3 in pro 4 are very different, you knew that right?

Twenty tabs with video is not a low end scenario.

I also have the M3 Surface Pro and agree with Dan. It's a great computer for on the go and I've really enjoyed having it around for when I'm working from the car, need to pack light for an overnight trip or any other situation when I don't want to lug around the 15.6" laptop. I get about 6 hours of battery life and really haven't noticed any issues with the M3 and 4GB RAM. I run everything from Microsoft Office apps to Photoshop Elements to games on the M3 Surface Pro. If I need to go online while out and about, I simply connect to my Windows Phone's hotspot. Sure, I'd like a larger HD but with the expansion slot the 128GB does just fine. Would like to see Microsoft move to a USB-C charging port and maybe a second USB slot, but neither are deal breakers. If you are on a tight budget, the M3 is a great option to consider.

Nice ecosystem you have there. Surface and windows phone.

Got the lower spec SP4 for gf, no issues at all for the type of things she does. Netflix, email, surf. For simple uses, it is just fine. The price you pay for a low end model is the build quality and design. Like buying a stripped down BMW rather than the M version, it can be anemic, but still feels premium in build quality. You can get faster tablets for cheaper, but the surface pro design is what sets it apart.

It is far from anemic. Indeed, before it throttles, it is nearly as fast as a core i5 and as powerful as a core i5 SP3 (2 generation old).
My son changed its Asus for a SP4 m3. He uses it for Store app (Zonos, MyTube..) but need also to use ChessBase, the chess program of reference where you need power for 10-20s when the computer calculates the combinations and the m3 is doing wonder.
Also, no, you do not get faster tablet for really cheaper, that is the point. It is extremely competitive for the price, especially considering the quality.

unfortunately without a mobile phone offering I'm now on android and will be getting a galaxy tab 3s. Id love a surface pro for video and that stand lol but truth is I don't feel microsoft is at a stage where I can support their products again, maybe if they show they support products beyond 3 years like the 930 and maybe if they give Lumia or windows mobile users the same 100gig free one drive storage and get app store up to date ill try again but no google apps, paypal left recently as did ebay and myfitnesspal, never mind the bank apps missing and Vodaphone in uk too its hard to see a lot of people in my position survive with the windows 10 Envoirnment, even if it has some great things. Id defo want a core m3 over a pro if battery life is a lot better as my priority for the surface is exactly what you said.

Erm, I don't know where to start replying to you. So many things are wrong or out of topic here jeez...

Not sure what MS's issues in the mobile space have to do with Surface. It's is doing well, the product line is expanding, it runs Windows, which isn't going anywhere. I guess you are in a position where you don't need many 'Windows' applications, save the few MS makes for Android, an Android phone, and a bigger Android not-a- phone will suite you.

It doesn't matter how many use the pen. Many people buy the Galaxy Note "because of the S Pen" and they never used it. I know I barely used mine except as a "finger" when I had gloves on. The pen served as a means to rope in more users. There's a huge difference between: 1. How many people use the Surface Pen, and 2. How many people brought the Surface because of the Pen, regardless of whether or not they use it. Without the pen being bundled, the price of the machine balloons by over 10% for those who want it, which means instead of wasting the money on the pen, they could have instead been upgrading to a better SKU. Same for the keyboard. Because someone has to pay $250+ for a Pen and Keyboard, they are getting an underpowered m3 device instead of an i5 with more RAM. At that point, why even bother with the device, at all? What Premium Laptop in this day and age ships with 4GB RAM, and isn't a Chromebook? Don't point to Apple. Literally all of their laptops have been 8GB base for a while, now. I would never touch this underpowered machine for $799. Sometime brand ceases to matter, and you [need to] realize [when] you're being fleeced.

You must not live on the same planet as us. There are plenty of machine with 2-4GB RAM.

exactly. My wifes dell 11 3000 2 in 1 has 4 gb of ram. While I want to bump it to 8, I cannot. But I will be adding a firecuda!

You idiots love to selectively read. I'm quoting myself. What Premium Laptop in this day and age ships with 4GB RAM, and isn't a Chromebook?

You're repeating yourself, sadly.

I bought this model from Best Buy when it was bundled with the Alcantera keyboard for 599.99. I absolutely love it. I really liked my Surface 3 but I really love The M3 SP4. I still use my HP 17" laptop for certain things and my gaming machine is another thing entirely but I use this SP3 more than all my other devices. When I just want to browse the web, go to youtube, check my email and all my general PC uses, this is what I turn to, I frequently have 10-12 tabs open at a time in Edge along with my Email and have zero issues. Even now, with the new models announced, I highly recommend it. In fact, with the discounts you will be able to get on it, I recommend it even more now than I did before.

That's when I bought it. It was a budget thing. I would've loved to get a nicer one but I couldn't pass up that deal.

My Pro 4 m3 does me just fine, but I am confined by that processor. I bought the m3 because of price but the perfect Pro for me would've been the midrange Core i5/8GB/256GB. I don't need a hyper computer but the Core m3 isn't quite enough.

I've used the SP4 with Core m3 for more than a year now, and I have no complaints regarding it's computing power. It's very smooth with all types of light office tasks. Even does light image jobs and casual games well (No, you can't expect to play first person shooters on any of the pro tablets). I even use it for CAD work when I don't have access to my main PC, although it's a lot less smooth, it's perfectly doable.

I'm surprised how many people write off the low end. I've been using the Surface 3 for a couple of years now as my on the go machine. I have a dedicated game machine that can handle all the heavy lifting, but can't beat the S3 for my coffee shop, lab bench, teaching machine.

If I were still a student, I wouldn't ever consider a Surface myself. You're likely getting a primary computer in that case, plus $800 for the Surface we're examining is way too high when that can easily get you into an i5 device from another hardware maker. I still would like to find a good mobile computer to supplement my desktop, but rarely see a compelling offering. The m3 Surface just seems a total non-starter when the same price gets you much better specs from the competition. If this were in a $500-600 non-Pro successor, I'd like it. At $800, plus a keyboard for another $130, it's nuts.

Black Friday deal is the goto place I think. It's normally the cheapest time of the year.

The problem is that the competition puts stuff on sale as well. The m3 might drop $100-150, but so will the i5 machines that are already a better deal.

So, Surface Pro is not for you then, is it?

Depends on the type of student. My Surface Pro (old) was indispensible during medical school. Being able to go from drawing a lewis structure to typing symptoms to photographing physiology to writing out a chemical equation was an invaluable time-saver. And I now live/work in a college town, so I see a lot of students. Many of them have surfaces, and most are in STEM programs. It just makes life easier to be able to annotate notes, especially being most of the teachers now give them digitally via email nowadays. So if you're a medical student, or a chemistry/mathematics/physics/engineering major, I could absolutely see the benefit even at the increased cost. Accounting or English? No, not so much.

If you're big on things that involve drawing, I guess, but that software MIGHT also not love the m3 guts, forcing you to the i5 version anyway (making this article moot). We have a bunch of Surfaces at my work as well. At least 5 people have the SP3, at least 2 have the SP4, one has an original SP (which is on its way out), a couple have either a SP3 or a SP4 (can't remember which), then we have some external employees with a SB and a couple of SP3s or 4s, with another couple possibly getting the newest one. We get 2-3/year, basically. Personally, I don't get why. None of them use the pen. Now, the 3 guys woh work in the field have some extra use because of the portability and tablet functionality, but I think most of them would be happier with something in a hybrid design, rather than having the floppy, detachable keyboard of the Surface. Just isn't sturdy enough for my liking. Your major examples, again, I think warrant better internals than you'll get from this article's SP4--you will want the i5 model and the 8 GB of RAM. Personally, as an IT employee myself, I'd rather go to ASUS or Dell (because the business practices of HP and Lenovo have driven me away entirely) and get something with a bigger screen and more sturdy layout.

what comparable 2-in-1 do you know that cost 600$, have an active digitizer, a high resolution / high quality screen and as light / thin with a core i5? i think you are living in wonder land...

See, I think you're living in "only what I like matters" land. I don't care about a digitizer much, if at all. Even Microsoft is giving off that message, as they took the Surface Pen out of the box of the Surface Pro this time. I also don't care about the thing/light factor because it means the worst mouse/keyboard experience in the class, in terms of traditinal laptop use. Then, on top of that, you say "$600" and completely ignore that the Surface Pro is $800, plus another $50 for the Pen, then another $130 for the keyboard ($160 if you want that Alcantara one). So, your "$600" starts at $930 and reaches a hair over $1,000, if you go all-out on the accessories. So, let's go with the REAL number, not the BS you're making up. We will ignore the $50 cost of the Pen because I don't care if I have iti n the first place. However, since Microsoft itself isn't willing to properly promote the standard keyboard with the new Surface Pro (go to their store page, and you'll see them only pushing the "Signature Edition" stuff), so we're going with $960--$800 for the Surface and $160 for the keyboard. What can I get for that price? Now, I'm not at home to link stuff pleasantly--or do comparison shopping. So, I'm on Best Buy, and I'll just be looking at things quickly and noting what's there for sure. I'm looking ONLY at Kaby Lake devices, and only things where a SSD is involved becaus eit's 2017 and HDD-based booting is depressing. HP has a 13.3" laptop with a 256-GB SSD, 12 GB RAM, and a Kaby Lake i7. It also includes TWO USB 3.1 ports, plus a USB 2.0, and even HDMI out (easier and cheaper for output than the miniDisplayPort solution on the Surface). Oh, and that's $850, well south of the REAL price of this m3-powered device...and it has an i7 (well, a LAPTOP i7, but we're still smoking the m3). ASUS has something of an ugly offering as well. It trades the 256-GB SSD for a combo of a 128-GB and a 1-TB HDD, but you get 3 USB 3.0 ports and 1 USB Type-C port. YOu go up to 16 GB of RAM, the display is bumped up the 15.6", HDMI output remains, and you get a fingerprint reader. This is $900, on-sale for $855. Jumping all the way up to $860, and Lenovo's got a Flex 4 that's got the i7, 16 GB of RAM, and a 256-GB SSD. We're again at 15.6" on the display. Just a pair of USB 3.0 ports, but you're still getting HDMI output , along with an SD card reader. If you're dying to have inking, you're basically limited to Lenovo Yogas at Best Buy. That starts at $720, where you get an i5, 4 GB of RAM, and a 128 GB SSD. Not a fan of the RAM and SSD, but we're matching the Surface Pro m3 there, and we're doing it for almost $250 less ($720, rather than $960). That's got a 13.3" display, 3 USB ports (2-3.1, 1-3.0), Thunderbolt support (not that I care), and a fingerprint read. Again, about $250 less. At $800, you're up to the i7, 8 GB of RAM, a 256-GB SSD, but you compromise to only 2 USB 3.0 ports. We're still under the Surface's price by the cost of the keyboard. Oh, and that one's a 15.6" device, not a 13.3" one! Up to $830, and you get the 3 USB ports back, but you go back down to a 13.3" screen, which I don't think is worth the USB advantage. Lastly, $1,000 will get you just over the Surface Pro, but probably in a worthwhile way. You're back up to a 15.6" display (I never checked resolution because it's not that important to me, and most whining about it are just pixel-sounting and wouldn't notice the difference). You're at an i7, 8 GB of RAM, and a 256-GB SSD. You've got 1 Type-C port, 1 USB 3.1, and 2 USB 3.0 ports, plus Thunderbolt support. Again, a little over the Surface Pro, but I'd gladly take that $40 bump for what I get. That said, I likely wouldn't get anything I listed there, due to my OEM preferences. I don't like HP because of horrendous customer support. I don't like Lenovo because of their temporary inclusion of spyware on their devices. Then again, Microsoft has treated its fans like trash for some time now, particularly on the mobile side, so I can't say they're winning any brand fight for me. I don't see anything I like from ASUS (my frist choice), while I could at least live with some of the Dell offerings. No inking, but you can throw $800 out to get a hybrid that's got a 15.6" display, i5, 8 GB of RAM, 256-GB SSD, 2 USB 3.0 ports, a premium audio setup (overrated, I'm sure), HDMI output, and an SD card reader. Much better to me than the Surface Pro, since I don't care about the pen content. This is more a condemnation on the pricing of the m3 over anything .If $600 WERE the price, I could defend it. At $800, it's obscene. I would never put myself into an m3 device, let alone spend $800 on it. The same goes for 4 GB of RAM, that's what I built my first computer with--in 2009. So, for me, I'm STARTING at a device with 8 GB of RAM. For the new Surface Pro, that starts at $1,460 with the keyboard! That's preposterous. I can go built a quality gaming desktop at that price. Heck, at that price, i can go get one of those $800 Dells and build a budget gaming PC to go with it! So, agian, maybe don't take your factually inaccurate price and pair it with your super-curated list of hardware requirements, which honestly aren't going to be that big for most users (they'd get by fin with a convertible under 3 pounds, rather than needing to shave that 1 pound for another $200).

It is funny because you are exactly yourself culprit of the "only what I like matters" that you are throwing at me. I understand that you may not care about the pen, but if you do, as I said, you do not have many options. So yes, you have cheaper stuff, but not similar. You have bigger, heavier, less features complete, less well built, with a worse support, without pen, slower... but yes cheaper. I never argue about that, I argue about the fact that you do not have BETTER hardware or SIMILAR hardware for significantly cheaper. Let's take your list: HP: there is NONE corei7 SSD touchscreen 13,3 laptop on HP website for less than 1000$. I don't know of what PC you are referring to. Asus: same for Asus. The UX390UA core i5 256Go and 8Go of RAM is 1020$ so basically the price of the Surface Laptop. There are no detachable really cheaper than the Surface Pro. Lenovo: for 820$ you can get a Yoga 710 core i5, 256Go and 8Go of RAM but this is 1,7kg and 0,8 inch thick, hardly comparable. And comparing a big 15,6 inch thick / heavy laptop to a 750g 8mm thin tablet is just ridiculous. You are saying that a core m3 is obscene but I think you just have no experience of it. It is as powerful for almost 1mn to Haswell-Broadwell core i5 and most people do not have long lasting tasks so do not need lot of power for a long time. Also, 4Go of RAM works great with W10 because the Store apps managed the memory automatically. The iPad Pro for >1000$ has also only 4Go of RAM and nobody find it obscene because it works. I understand that you may have over requirement but many people want something nicely built, light, thin, with great features and the Surface Pro offers an awful lot for the price, which again, is almost unmatched yet. So as I asked you last time, give me ONE example of detachable that is as light, as thin, with a touchscreen and an active digitizer for significantly cheaper. You will have to look for a long time because it just is not really existing yet in other OEM.

I would like to thank Daniel for writing this master editorial piece. It offers insights and it comes from real usage over a period of time. It has lots of arguments too. It's not for everyone, for sure, but it will be the right machine for many.

We have one and it is rather smooth

Microsoft has no business putting only 4GB and 128GB of storage in an $800 tablet. They do that to try and get people to spend more for the $1300 model and it's a ******, anti-consumer practice that Apple used to engage in and it needs to stop. The base Surface Pro should have 8GB of RAM and 256GB of storage. It's no different with the Surface Laptop. Putting only 4GB of RAM and 128GB of storage in a $1000 laptop is downright idiotic.

W10 works really well at 4GB for casual use. Outside of games/AV editing above basic you won't see a huge effect for most users to 8GB, and 128GB for programs, with a good microSD (really cheap) can handle media storage.

Microsoft has every right to do so. As long as people are willing to pay for it. The R&D and investment to make this profitable justifies the price tag

Honestly, I have had a SP3, a SB and now a Spectre x360 (2017) which I am in love with. They are all great capable and versatile products but if I do have to pick one, I will go with the SB. Technology is expensive, and you get what you pay for. Is not until you give a chance and embrace new Microsoft ecosystem like the convertible laptops until you find the real value of it and remind yourself what are you capable of do with a computer, dropping off your phone. Microsoft just inspired me in so many ways with the surface line products and now I have learn about digital animation, digital painting and video editing with a few projects running on. It's about give it a chance before criticizing, I know apple has great products, but I found more value on Windows laptops and as of know I stick with it. Let's see what the future departs.,

No one. It's just too hit a price point for advertising. Same reason no keyboard is included.

Have a Core m5 2 in 1 detachable and it'll occasionally struggle when there are a lot of apps open or a lot of tabs open in Firefox or Chrome. I agree with the article in that low spec'd 2 in 1s have a place for some people and I myself have an i7 laptop if I want more grunt. Couldn't justify carrying around a heavy and large 'beast' (compared to my 2 in 1) with my physically active lifestyle when I only need to do light computing most of the time

I am still using my pro 2 i5 4GB

I have surface pro 3 i5 with 4GB RAM, And I using CAD programs and playing games like CS-GO on it. So it is still good option if u dont want to spend much €€€ :-)

I personally have the SP4 m3. Light gaming like LoL with no problem even on native resolution. And for the rest...taking it to school is easy and light in the bag. Writing notes and drawing different calculations, etc. is a great experience with the pen. I can also take it in the hand without keyboard and use it easily when there is no desk. Edge working great with more tabs and I still get that 5-6 hours. And of course, fast response without the noise of fans...awesome. I must say inkscape, gimp working flawless on it.

Anyone tried Microsoft flow on WM 10.. Help me I want an automatic trigger to notify me about weather everyday.. Thanks 🙂

I think it might be a different assessment if the M3 was your only PC. I have a Surface 3, and it is perfectly fine for 90% of the stuff I (personally) need to do. Might be fine for 100%, but I haven't had to test that. I'm not a gamer at all, meaning solitaire (the MS collection) is plenty for me. I have a couple of things like Asphalt 8 and Hydro Thunder loaded, and they seem just fine to me. So you can play games. That likely puts me into some smaller demographic. It wouldn't surprise me if there are a lot of people who would be 100% fine with what you can do on the lowest end Surface. Those folks would probably be fine on a much lower priced Windows PC or even an iPad for that matter. Just because they could, doesn't mean they should. There are alot of benefits to a Surface that may or may not figure into the value proposition for any particular user. If you want Windows vs iOS, that immediately excludes Apple. MS has a decent reputation for Customer Service, and some (not all) of the new, lower priced, clone companies haven't established that yet. The type of Customer Service you can expect may be indicated in the price. The Surface is a solid piece of hardware and still exceptionally light and portable. Going cheaper often means bigger, heavier, plastic. Screen resolution often suffers with lower price points. Having a hardware connected keyboard does offer advantages to solely BT in some cases, and the Surface leyboards and trackpads are really good. So I'm not sure why there seemed to be a need to defend the M3 Surface. It is a fine product, that fits a lot of people's needs at a price point that is reasonable if you value what you are getting. You can get something for less and if the tradeoff's don't matter to you, you win. If you value what you are getting for what you paid for it, you win. You can't tell me I overpaid for my Surface, because you paid less for your Dell.

This article is very useful :-). To the discussion about the pricepoint for the m3 Surface, it is worth saying that the Surface pro 4 m3 model has had a huge price cut since the launch of the new Surface pro. In my country (Denmark) you can get pro 4 m3 model for 5698 dkk (original price 7699 dkk). This is roughly equal to a 200 $ price cut, and this makes the Surface pro 4 model cheaper than the HP x 2 and the Huawei Mate book (also 2 in 1 with m3 processors)

I have the Surface Pro "4" with the Core M3 and 4GB of RAM.
I use this as a secondary device for doing my daily chores such as checking my emails, surfing the web etc. Also for music, videos and some light work gaming when I'm not playing Battlefield on my gaming rig. Let me tell you this, RAM is not an issue. CPU is not an issue, except for this site. Sorry, I really do love this site, I do but just loading this article causes 100% CPU usage for a good 5 seconds. Yes we all know the problem is the ads, but it's still broken and the only way I can get around this is to use your app.

Good way to overcome the issue with this site is to use the Windows Central app, which works great.

How come no mention of hoe Edge consumes about 50% of all RAM when you open more than 2 tabs. I run PhotoShop for web development and I never have any issues with its 4GB. Edge on the hand is always the cause of my headaches even on my laptop with 8GB of RAM.

Several Core i7 laptops? Wish I had a laptop 😥

Several Core i7 laptops? Wish I had a laptop

I think a lot of geeks forget the average PC user doesn't play a ton of games, do a lot of coding, or photo/video editing. An M3 with 128GB of RAM and cloud storage is fine. Chromebooks have proven that you don't need killer specs to be successul. Also these devices are designed to last 5 years easily. I have a Core2Duo proc Dell Optiplex 360 with 4GB RAM, 2GB Nvidia Card, and SSD running Windows 10 and its perfect for kids doing papers on Office, watching Netflix, or playing music in the house with Sonos. Thats why Spec wars are so dumb. Even in the Server market VMware proved that most people don't use the computing power available to them. It's only for a small amount of tasks.

In my book, I think some people don't buy or prefer the the entry level Surface Pro to the other variants because of the space 128 GB, with user( 96 GB available) as compared to 256 GB (211 GB available), if Microsoft could ditch the 128 GB option things could be different and better.

As a productivity machine 128GB is not very constricting. I have Office, my Chemistry Software, a few light AV editors, basic social media/entertainment apps, and even about half a dozen games (non-UWP) on my S3 with 128GB. You can put in a microSD for all media storage and not have any issues.

I wanted to get a Core M Surface Pro 4 for my mother... she is an artist and need a laptop...... however after I saw the iFixit teardown video of that particular model I was disappointed to know that the space dedicated by the fan in the core i5 version was not substituted by additional battery or something usefull... instead was just an empty space. I ended up getting her a Surface Pro 3 with included keyboard / pen and bag for a similar price

I've been debating which Surface to upgrade to. I currently have a Lenovo ultrabook (college's computer) and a personal Surface 3 (Atom based) that I use when teaching and taking notes in lab due to the great Windows Ink integration. The S3 chugs a little while wirelessly projecting materials and has some issues with large OneNote pages with lots of Ink (my style of notes and diagrams for the students). Ink is an essential feature for me, one of my classes is organic chemistry, and I want it light (I carry it around throughout the day open, in use) so I would like to stay with the Surface line (most 2-in-1 are over 2.5 lbs in tablet mode). I don't need an i7 with dedicated graphics (I have a gaming rig) and the m3 sounds like a substantial upgrade. As a comparison, I ran PCMark 8 (Home, conv) on my Surface 3 and got a result of 1456 (I have the 4/128 model), so the numbers for an m3 look great from my viewpoint. The PCMark score on the m3 actually come close to my college issued i5 from a couple of years back.
Windows Central Newsletter
Thank you for signing up to Windows Central. You will receive a verification email shortly.
There was a problem. Please refresh the page and try again.