Windows 10 Build 14342 for PC: Everything you need to know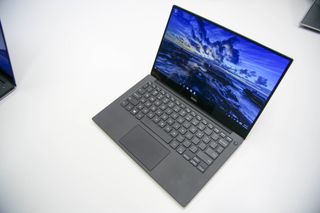 Computers enrolled in the Fast Ring of Windows 10 updates are now being updated to Build 14342. The preview part of the Anniversary Update, which Microsoft plans to roll out later this summer, includes a number of improvements and features, but not as significant as the changes introduced with build 14328.
In Windows 10 build 14342, we're seeing that Microsoft Edge is getting a few new features, such as real-time notifications and swipe gestures, as well as the ability to install extensions from the Store. Also, the Skype UWP preview and the Feedback Hub apps have been updated. There are a few visual changes on Windows Ink, and on the User Account Control dialog box, and the Settings app introduces new page icons, and there are a few new features.
Windows 10 build 14342 is currently only available for PC; Microsoft has yet to deliver a new preview for Windows 10 Mobile.
Here's everything you need to know.
Windows 10 build 14342
Cortana
In Windows 10 build 14342, Microsoft is tweaking Cortana to make if easier for users to specify the type of search they want to do.
As you start a new search using Cortana, you will now notice the buttons to narrow down your searches appear at the bottom of the app, instead of the top. It's a subtle change, but it'll certainly help users speed their searches.
Along with this new change, Microsoft has also improved the animation invoking Cortana on the Lock screen.
Action center
The Action Center isn't getting new visual changes, but now you can click the middle button scroll wheel of the mouse to dismiss a single notification, and you can also click the middle button in the name of the app to dismiss all the notifications for a particular app.
Desktop
On the desktop, build 14342 brings an updated UI for the User Account Control dialog box. Users will see a new header that uses a blue color instead of yellow, and when you change to the dark theme the dialog box will also inherit the dark color scheme.
In addition, there is a new updated icon for Windows Ink Workspace on the taskbar that aligns with the design for the different icons already in the notification area.
Settings app
The Settings app continues to improve. In build 14328, Microsoft introduced icons for each page to make it easier for users to find the right settings. In Windows 10 build 14342, most of these icons have been refreshed with new styles. Also, some pages have been rearranged on the latest build, and some new features have been added, and others have been removed.
System
On Settings > System, Microsoft added a new section called Apps for websites. This section is part of a new feature Microsoft is adding to Windows 10 that allows Microsoft Edge to redirect certain sites, such as Facebook, Twitter, Vine, and others to open with an app instead of loading the web page.
The feature works the same as phones, but you'll now be able to get the same experience on the desktop. However, if you prefer to keep the normal behavior, you can use the new Apps for websites section to control which sites can be open with an app.
It's worth pointing out that there aren't any apps supporting this new feature at this time, but Microsoft is enabling the feature now in preparation for future app updates.
On System, you'll also notice that Default apps has been relocated below Apps & features.
Network & internet
On System > Network & internet > Status there is an updated interface with a new icon, and Microsoft has removed the buttons to troubleshoot a network connection and perform a network speed test, as we have seen in build 14328.
On the latest Insider preview of Windows 10, you'll also notice a Network reset link, which is a new feature that allows users to remove and reinstall all network adapters to reset the settings to its original state. (This feature was also included on build 14328.)
On System > Network & internet > Wi-Fi, Microsoft is removing the Wi-Fi Sense feature that allows you to share wireless credentials with people in your contact list.
According to Microsoft, there weren't a lot of people using it, and seeing the low demand and possible security concerns, the company decided to remove the feature. However, Wi-Fi Sense will continue to be part of the operating system to offer connectivity to Wi-Fi hotspots.
Accounts
On System > Accounts > Family & other people, you'll notice "Set up an account for taking tests at your school," which is a new feature Microsoft is working on the Anniversary Update to allow teachers to create a testing environment for students. However, the feature seems not to be working at this time. (This feature was also included on build 14328.)
Microsoft Edge
Perhaps the most significant improvements you'll see in Windows 10 build 14342 are included on Microsoft Edge.
In the latest build released through the Fast ring allows users to install extensions directly from the Store, which means no more downloading, unpacking, and installing extensions manually.
All new extensions will also get listed under the "Recently added" list in the Start menu.
Currently, there is not a category or search filter to find extensions on the Windows Store. So, unless you know the name, you can find the list of available extensions at the Microsoft Edge website (opens in new tab).
Similar to apps, Microsoft Edge now includes support real-time web notifications, which allows supported websites to send notifications to Action Center after you granted permission.
If you want to learn more about controlling web notifications, check out our previous guide to customize notifications on Windows 10.
Finally, the new web browser for Windows 10 now includes swipe gestures to navigate back and forth between web pages. You can try this new feature on any touch-enabled device running the latest Insider preview. Microsoft says that it's working on bringing the same feature to Windows 10 Mobile in the future.
Feedback Hub app
The Feedback Hub app is also picking up some minor but welcome improvements. In build 14342, Microsft is making sure you can quickly submit feedback by adding a new feature that automatically suggests accurate categories and subcategories to file your feedback.
If you don't see the new suggestions, make sure to click the "Show category suggestions" link.
Skype UWP preview app
The Skype Universal Windows Platform Preview app now includes the ability to set a dark theme, and the app now lets you switch between different accounts.
Note: For those of you who can't find the dark theme setting, don't worry — Microsoft will be rolling out the update for Skype on May 12th.
Bash on Ubuntu
Bash on Ubuntu on Windows 10 is also receiving a few improvements, including the ability for customers using non-Latin usernames to install Bash on their computers. The symlinks are now working correctly on mounted Windows directories, and there is a number of under the hood improvements that Microsoft is listing at the Developer Network website (opens in new tab).
Wrapping things up
During the past few months, we have received a number of builds with big changes and the introduction of new features. However, we can see today that as we get closer to the release of the Anniversary Update, Microsoft begins to slow down on adding new features, and starts focusing on smashing bugs to get the operating system ready for the masses.
Are you running Windows 10 build 14342 on your PC? How do you like the new improvements? Let us know in the comments below.
Mauro Huculak is technical writer for WindowsCentral.com. His primary focus is to write comprehensive how-tos to help users get the most out of Windows 10 and its many related technologies. He has an IT background with professional certifications from Microsoft, Cisco, and CompTIA, and he's a recognized member of the Microsoft MVP community.