Windows 10 Build 14342 for PC: Everything you need to know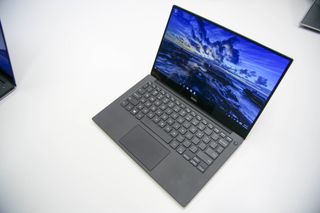 Computers enrolled in the Fast Ring of Windows 10 updates are now being updated to Build 14342. The preview part of the Anniversary Update, which Microsoft plans to roll out later this summer, includes a number of improvements and features, but not as significant as the changes introduced with build 14328.
In Windows 10 build 14342, we're seeing that Microsoft Edge is getting a few new features, such as real-time notifications and swipe gestures, as well as the ability to install extensions from the Store. Also, the Skype UWP preview and the Feedback Hub apps have been updated. There are a few visual changes on Windows Ink, and on the User Account Control dialog box, and the Settings app introduces new page icons, and there are a few new features.
Windows 10 build 14342 is currently only available for PC; Microsoft has yet to deliver a new preview for Windows 10 Mobile.
Here's everything you need to know.
Windows 10 build 14342
Cortana
In Windows 10 build 14342, Microsoft is tweaking Cortana to make if easier for users to specify the type of search they want to do.
As you start a new search using Cortana, you will now notice the buttons to narrow down your searches appear at the bottom of the app, instead of the top. It's a subtle change, but it'll certainly help users speed their searches.
Along with this new change, Microsoft has also improved the animation invoking Cortana on the Lock screen.
Action center
The Action Center isn't getting new visual changes, but now you can click the middle button scroll wheel of the mouse to dismiss a single notification, and you can also click the middle button in the name of the app to dismiss all the notifications for a particular app.
Desktop
On the desktop, build 14342 brings an updated UI for the User Account Control dialog box. Users will see a new header that uses a blue color instead of yellow, and when you change to the dark theme the dialog box will also inherit the dark color scheme.
In addition, there is a new updated icon for Windows Ink Workspace on the taskbar that aligns with the design for the different icons already in the notification area.
Settings app
The Settings app continues to improve. In build 14328, Microsoft introduced icons for each page to make it easier for users to find the right settings. In Windows 10 build 14342, most of these icons have been refreshed with new styles. Also, some pages have been rearranged on the latest build, and some new features have been added, and others have been removed.
System
On Settings > System, Microsoft added a new section called Apps for websites. This section is part of a new feature Microsoft is adding to Windows 10 that allows Microsoft Edge to redirect certain sites, such as Facebook, Twitter, Vine, and others to open with an app instead of loading the web page.
The feature works the same as phones, but you'll now be able to get the same experience on the desktop. However, if you prefer to keep the normal behavior, you can use the new Apps for websites section to control which sites can be open with an app.
It's worth pointing out that there aren't any apps supporting this new feature at this time, but Microsoft is enabling the feature now in preparation for future app updates.
On System, you'll also notice that Default apps has been relocated below Apps & features.
Network & internet
On System > Network & internet > Status there is an updated interface with a new icon, and Microsoft has removed the buttons to troubleshoot a network connection and perform a network speed test, as we have seen in build 14328.
On the latest Insider preview of Windows 10, you'll also notice a Network reset link, which is a new feature that allows users to remove and reinstall all network adapters to reset the settings to its original state. (This feature was also included on build 14328.)
On System > Network & internet > Wi-Fi, Microsoft is removing the Wi-Fi Sense feature that allows you to share wireless credentials with people in your contact list.
According to Microsoft, there weren't a lot of people using it, and seeing the low demand and possible security concerns, the company decided to remove the feature. However, Wi-Fi Sense will continue to be part of the operating system to offer connectivity to Wi-Fi hotspots.
Accounts
On System > Accounts > Family & other people, you'll notice "Set up an account for taking tests at your school," which is a new feature Microsoft is working on the Anniversary Update to allow teachers to create a testing environment for students. However, the feature seems not to be working at this time. (This feature was also included on build 14328.)
Microsoft Edge
Perhaps the most significant improvements you'll see in Windows 10 build 14342 are included on Microsoft Edge.
In the latest build released through the Fast ring allows users to install extensions directly from the Store, which means no more downloading, unpacking, and installing extensions manually.
All new extensions will also get listed under the "Recently added" list in the Start menu.
Currently, there is not a category or search filter to find extensions on the Windows Store. So, unless you know the name, you can find the list of available extensions at the Microsoft Edge website (opens in new tab).
Similar to apps, Microsoft Edge now includes support real-time web notifications, which allows supported websites to send notifications to Action Center after you granted permission.
If you want to learn more about controlling web notifications, check out our previous guide to customize notifications on Windows 10.
Finally, the new web browser for Windows 10 now includes swipe gestures to navigate back and forth between web pages. You can try this new feature on any touch-enabled device running the latest Insider preview. Microsoft says that it's working on bringing the same feature to Windows 10 Mobile in the future.
Feedback Hub app
The Feedback Hub app is also picking up some minor but welcome improvements. In build 14342, Microsft is making sure you can quickly submit feedback by adding a new feature that automatically suggests accurate categories and subcategories to file your feedback.
If you don't see the new suggestions, make sure to click the "Show category suggestions" link.
Skype UWP preview app
The Skype Universal Windows Platform Preview app now includes the ability to set a dark theme, and the app now lets you switch between different accounts.
Note: For those of you who can't find the dark theme setting, don't worry — Microsoft will be rolling out the update for Skype on May 12th.
Bash on Ubuntu
Bash on Ubuntu on Windows 10 is also receiving a few improvements, including the ability for customers using non-Latin usernames to install Bash on their computers. The symlinks are now working correctly on mounted Windows directories, and there is a number of under the hood improvements that Microsoft is listing at the Developer Network website (opens in new tab).
Wrapping things up
During the past few months, we have received a number of builds with big changes and the introduction of new features. However, we can see today that as we get closer to the release of the Anniversary Update, Microsoft begins to slow down on adding new features, and starts focusing on smashing bugs to get the operating system ready for the masses.
Are you running Windows 10 build 14342 on your PC? How do you like the new improvements? Let us know in the comments below.
Mauro Huculak is technical writer for WindowsCentral.com. His primary focus is to write comprehensive how-tos to help users get the most out of Windows 10 and its many related technologies. He has an IT background with professional certifications from Microsoft, Cisco, and CompTIA, and he's a recognized member of the Microsoft MVP community.
Bash never worked for me on previous build. Always got an error after it installed. Hope this new build fixes it

Nice features. Now the real question. Where can I find the wallpaper? Posted from my NoteBook.
Keep Calm Because P.A.O.K. you are...

Settings > Personalisation . Background > in roll-out menu choose option Picture > choose some of pre-loaded wallpapers or browse your own picture.

Since they are working on removing bugs, maybe we can see something new on the slow ring soon.

The category suggestion option was there for me in the last build too.

Me too. Windows Central Universal Application for Windows 10

Looks like it's pretty much getting to the "feature complete" stage. I'm hoping for some sort of ability to answer calls on the PC (or at least get notifications in on PC as the call comes in) as part of RS2. Messaging Everywhere has really improved over a short period of time and is one of my favourite features in RS1/Anniversary alongside Ink Workspace (Dat ruler!)

Messaging Everywhere isn't stable yet (lots of inexplicable "Couldn't send" when sending from PC). But when it works, brilliant.

They need to fix Groove with gadgets or remove gadgets.

What are gadgets? I'm not on the latest build. L950

Like wireless chargers and speakers... The peripherals your devices can connect to, mainly for phones ;) Posted from Windows Central for Windows 10 on my Lumia 950! Step off, haters! U-U

That's what I thought. The comment made it seem like you can't connect to any bluetooth speaker, or groove forces you to use certain gadgets. The L950 even allows wireless charging. Now I am just confused as to what gadgets could fix groove??? L950

What doesn't work properly with gadgets?

I was trying to find the dark theme in skype UWP but I don't see it anywhere?

5/12 Posted from Windows Central for Windows 10 on my Lumia 950! Step off, haters! U-U

That'll come with Skype UWP update today.

Interestingly, the tweak to move the search filters to the bottom of Cortana didn't require the update to be installed – I got it around the same time as the build rolled out but before I had downloaded and installed it.

That's always been the way with Coratna. She lives in the cloud and updates are rolled out on the backend.

Yeah, I'm aware of that – I just pointed out because it was listed as something that came with this build, rather than at the same time as it.

"Skype Universal Windows Platform Preview app now includes the ability to set a dark theme" How can I do it? I see only High contrast theme in Accessibility settings. (Dark theme is activated for Windows.)

The update for Skype hasn't rolled out yet. Gabe updated his original post to say it would be rolling out shortly.

Thanks! Looks like I've read post before it was updated.
Sadly that Mobile few weeks were clarified as June, and not as last week of May.

I wonder if flash videos are still rather choppy. Had to roll back because Crunchyroll was kaput.

Just installed it on my desktop but my SP3 is stuck on 2 releases ago despite being in the fast ring. Any suggestions?

Same here mine is stuck on 14332 its Desktop in my case, keeps saying waiting to install, but just wont download. im frustrated. :@

Please give update for mobile

Good thing you asked for it as I'm sure they weren't going to otherwise.

I wish they would make the Windows logo on the start menu button slightly bigger like it used to be on Windows 8.1. It's now so small compared to the other icons on the taskbar which doesn't look nice :/

Is it just me or has anyone noticed that everything seems to be bigger and more thumb-friendly in Tablet mode including apps like Facebook and Messenger? If it's true, that's a very welcome change.​

Running into an issue where it hangs at 60% as soon as it shutdown to start the update. Any suggestions

As 'The software giant' appears to be the only Microsoft colloquialism licensed for use on Windows Central can we limit it's use to once per article? Once is cool, five times it kinda loses it's effect.

This. Just came to post similar. Sloppy writing. I think they have a dice with all these circumambages on.

A special two sided dice - Microsoft / Software Giant... BTW - Circumambages is my word of the day. Yesterday it was gleet...

i use it i was on fast all along. one day maybe i will feel no need to be on fast.

Has anyone noticed mouse gestures stopped working for them? I upgraded last night and now my surface type cover 4 doesn't seem to work right. Two-finger slides won't scroll, etc. It's just a basic touchpad with no extra features. I really hope that isn't a "feature" and only a bug that will get fixed.

I have updated my old PC yesterday to this build. But is crasht. I hope it wil finish today. Nice new features MS!

1. I am happy with the "tag"solution to improve searching. Not only are there buttons but I'm loving the tags like "web:" "apps" "documents::" I hope we can do powerful searchings with cortana speech in due time. 2. action center: looking good, although I still wish there was a date and clock in the action center, similar to the charmsbar in windows 8. The clock on the taskbar is so small and insignificant. A clock in action center would make a lot of sense, out of sight out of mind when you don't want to be reminded about time, and there with a swipe when you do (...much like a watch). I hope they would at least consider adding this option before 29-7-2016. 3.desktop: new dialogue box looks good, no more fuzzy screenshot difficulut to read windows 7 type dialogue boxes, look and feel more....dare I say....windows 10 like. 4. settings app is getting better and better. 14322 is also wonderful. 14328 looks even better, more options:) 5. Edge. Finally swipe! Boy what a joy. I've missed it for such a long, long time. Breath of fresh air! Going to play around with extensions. curious. Not mentioned anywhere in this article but the right click, link click and download links in edge all work again now. Was broken in 14322. 6. feedback hub: great progress. There is a lot of old feedback out there. I'm starting to comment on my own feedback to ask for a delete so it can help microsoft clean up a bit. 7. Still wishing it had plugins/extensions for other social media messengers, such as whatsapp. Maybe a collaboration project now that whatsapp just released their whatsapp beta for the desktop (Please?). The messenger fragmentation is becoming annoying. Fragmented communications of my network between different platforms. Is becoming a dayjob. A unified messenger platform would be helpful. I think its time to start bugbashing leading up to 29-7-2016. There are many features and stuff now. Can options be considered bugfixing and refining?

Well not on this build in particular, since I haven't installed it yet or enlisted for the insider preview, but the properties button on wifi network or ethernet disappeared hence I can not mark any connection as metered which is very weird. Anyone knows the workaround?

For Desktop: They need to work on the general responsiveness of the OS. It has got worse lately. (apps appear to hang for no appearent reason, including Edge, Chrome, Settings etc). They badly need to fix whatever is causing Edge to just exit (I assume its a crash). This sometimes is just one tab, but often is the entire browser. For Mobile: They need to fix the random restarting of the phone. Also fix 'glance' not working properly.

its actually very surprising on my TabPro S! i ditched the Chrome as im loving the swipe gesture on Edge plus the adblock plus extension.

Does anyone know how to disable the app list from the Start menu ? i really do not use it and the current view is way much better for my utilization. Maybe there is a registry change to do the magic. I would like to keep the current setup like in this image http://s32.postimg.org/pfvvm9d8l/Cattura.png without all the app with the scroll

The emoticons in Skype are too freaking small for touch and don't work

I still find how bad Skype is for privacy issues. There is a ton of private information automatically set to Public access... There must be better and more granular allowance for users to select what they make public or available to contacts. ​The only course of action, still in 2016 (this has been an ongoing security concern for years), is to leave the information out or enter it as not applicable. This is by no means and acceptable course of action. Hopefully with the new UWP app there will become a better understanding of the users rights of privacy.

Has anybody got the Skype update with Dark Theme yet? Just wanted to see a screenshot or something as the update hasn't came down for me yet.

am running build 14332, and i havent got the lataest build yet, is there a delay in the release ? or an ISO file coming soon ?

Build knocks out the classic shell menu if you use it, calls it a dangerous app Not happy Jan
Windows Central Newsletter
Get the best of Windows Central in in your inbox, every day!
Thank you for signing up to Windows Central. You will receive a verification email shortly.
There was a problem. Please refresh the page and try again.