Windows 10 build 16275 for PC and 15245 for Mobile now available for Insiders
Insiders are receiving a second set of Insider builds in the Fast ring for PC and a new Mobile build too.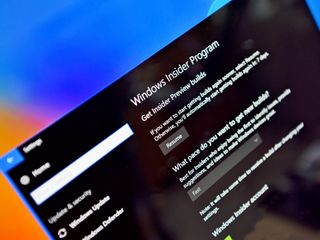 (Image credit: Windows Central)
Microsoft is rolling out a second set of Insider Preview builds this week, with build 16275 for PC and 15245 for Mobile now rolling out for Insiders in the Fast ring!
Build 16275 for PC is only available for Insiders in the Fast ring who did not choose to Skip ahead. Skip ahead users will be getting a newer build next week.
What's new for PC?
We fixed an issue resulting in Asphalt 8 not accepting input in recent flights.
We fixed an issue from recent flights where when Slideshow was enabled resuming from sleep a second time might place the Lock screen in a state where it couldn't be dismissed without pressing Ctrl + Alt + Del.
We fixed an issue that caused minimized per-monitor DPI aware windows to miss DPI changes and end up with a mix of DPI scaling upon restoring.
We fixed an issue in XAML resulting in text animations appearing slightly blurry in the last flight until the animation had stopped (for example, when loading the main page of Settings).
We fixed an issue resulting in progress wheels on certain websites in Microsoft Edge unexpectedly moving out of place during their rotation.
We fixed an issue resulting in an unexpected change in mouse sensitivity in the last flight for PCs using non-default display scaling.
We fixed an issue resulting in the taskbar being unexpectedly thick if you booted up the PC while plugged in to an external monitor with a different DPI.
What's new for Mobile?
This build also includes all the improvements from KB4034674.
We fixed an issue where the MTP service would sometimes crash when you disconnected your phone while a file transfer is in progress.
We fixed a spin loop that was occasionally triggered by deleting a VPN profile.
We fixed an issue where apps which call into the firewall (such as Microsoft Edge) have the potential of becoming deadlocked and the app hangs until you reboot your phone.
We fixed an issue in the routing engine used by apps like Maps where the initial direction was always set to North which could result in unnecessary route segments.
We fixed an issue where Silverlight apps that use GPS would either not start or crash.
We fixed an issue where a non-default Messaging app (e.g. Skype) would crash with an Access Denied error when changing Download messages settings.
We fixed an issue where the new Privacy Consent popup would block loading of apps which used the activity detection and pedometer sensors.
We fixed an issue where turning on/off Reset Protection could cause the phone to reboot.
Windows Central Newsletter
Get the best of Windows Central in your inbox, every day!
Zac Bowden is a Senior Editor at Windows Central. Bringing you exclusive coverage into the world of Windows on PCs, tablets, phones, and more. Also an avid collector of rare Microsoft prototype devices! Keep in touch on Twitter: @zacbowden.
I dont think any of these bugs being fixed in mobile affected me... But always happy to see a new build! Downloading now.

As far as mobile is concerned.. W10 "Mobile" might be in the process of being "phased out", but to call it dead is stupidity...
The way I see it (and we all agree that I always see everything right😉) retrenchment is a cocoon, and the evolution of W10M, into whatever MS has planned next for mobile, is the metamorphosis. To those who lack vision this process may appear to be "death", rather it's necessity for something more "beautiful" to come..
Reasons? Most mobile elements are "transferable" to future "versions" of Windows 10 "Andromeda". Telephony engineering functionality, visual elements, UWP apps... All still being developed for use now, and later.. This is engineering, not death. It's pretty obvious to me what's going here, and by MS's patents, leaks, and tangible actions, any fool can see that Windows on pocketable mobile devices are still in development, which makes the chance of one being available sooner, than later, and more likely than not.

I know you didn't, Keith. Just saying for those who continue to perceive things wrongly.. You're a smart (albeyou patient) dude... I'm sure you have more vision than most "newcomers" here.

Well.. flattery will get you everywhere! lol

If we want to talk about dead... Anyone who says WM10 is dead, and doesn't say the same for the WC app, has lost it.. I mean, at least WM10 is still functioning, improving, and getting updates. You can't say any of the three with the WC app. The WC app is in a worse situation than retrenchment, it's in abandonment.

The "We fixed an issue where Silverlight apps that use GPS would either not start or crash." is affecting quite a bit of people. It was actually introducted with KB4034674 aka 15063.540. Kinda ironic that they are fixing bugs introduced with production updates (which are meant to fix bugs, not introduce them) via Insider builds.

At least they are trying to fix the issues

I lost my fingerprint and iris after updating.

Well, you better find it... Did you look between the pillows on the couch?

How are you supposed to look for your own iris?

Maybe it is in the bathroom over the sink or above the bedroom dresser?

Like Choderus said, he can't look for his iris if his iris is lost.....

Since only his iris is missing and not his retina, he can still see.

Lol.. But, is his vision impaired?

Only if it is in both eyes, otherwise it isn't a pair.

Whatever, the dude is out of luck... He's not finding $hit.🙄🙄

He'll be in jail. Without his iris, the cops will think he's on the best LSD ever made.

Same here. I've been on Fast Ring since day one and can't recall the last time I've had issues (other than Edge) on phone or PC.

Question guys, on Mobile, if you have headphones plugged in and your receive a call, does the ringtone comes out from the phone loud speaker for you? I have this issue, and I don't know if its option somewhere that was enabled which I can't find, or a bug in the builds, or I am using a 3-prong headphone plug instead of 4-prong one.

I always have my phone on vibrate, so I hadn't run into this situation before. I know it rings through bluetooth headphones if connected, so I just tested with regular stereo headphones plugged into my phone. With the ring volume set to 1 prior to plugging in the headphones, the ringtone plays through the phone's loud speaker, and it sounds like it is possibly playing at maximum ring volume.

:))). Wow, this is a new one. IT IS NORMAL. And is made exactly for that purpose, if you receive a call when your headphones are plugged in and you do not wear them, not that it happens a lot, but might happen. So, in the situation you could still hear your phone ringing. It is not something you can disable;). All systems have this future: Android, symbian, ios, meego, selfish etc.

Why are there still apps using Silverlight?

legacy apps (Windows Phone 7 and 8) which have never been updated.

"We fixed an issue where Silverlight apps that use GPS would either not start or crash." Microsoft cares about Silverlight apps more than W10M itself, LOL! If they only had fixed W10M, the developers would have updated their legacy apps themselves.

Well, that, and the fact that thousands have been abandoned, and are still in the store.

Waze is a good example of a Silverlight app that uses GPS. Works well on Windows 10 mobile still. There was an issue when you first set it up - it would crash if you had both wi-fi and celular enabled. Disabling wifi allowed it to start the first time. Not sure if this fix helps as issue only seems to happen on first launch.

Always pleased to see a new build. If nothing else, it demonstrates that WM10 is not abandoned, even if it is not the future. I for one shall patiently await the future vision however it might develop, and shall not despair until I know what might transpire.

The general misconception is that it is dead, which it's not.

I think it's fair to say W10M is at a dead end, and it's now only in cleanup mode. Whatever comes next may or may not be anything we'd ever use as a phone. It will, though, be full Windows on something mobile and likely ARM-based. I'm sure it won't be W10M.

Of course, and everyone knows it won't be WM10. Those with the least bit of perception already understand that Windows10 utilizing Cshell, and Arm, will be the modular One Windows that MS has really been working towards for some time. The fact is that W10M is continuing to get updates, and it's development continues for the fact that elements of it (start screen, apps, radio) can be used in whatever the next version of Windows on mobile devices is.. Which some of us already understand is a unified modular W10 that can shift form to adapt to any device... I, myself, believe that if there is a pocketable Surface device in the works, in some configuration you will see many current elements of W10M, including the start screen, app menu, action center, "native" apps, settings menu, and more... IOW, to the average consumer, at first glance a "Surface Phone" UI would look very much so like the current W10M UI. At least in pocketable mobile configuration, I believe that the current W10M UI isn't going anywhere, and is what will be used in the future.. That's why I hate to say W10M is dead, rather it makes more sense that it is evolving into something else... I seriously doubt if MS is developing an all new UI concept for whatever they are planning on Mobile devices in the future.

Let's take a bunch of Microsoft's failed mobile concepts & put them all in one device, that way they can all fail simultaneously, instead of in piecemeal fashion.

What concepts are you speaking of?

Let's look at Windows 10, from 7, to 8, to 8.1 then to 10. You've been able to take your data and apps at least one version forward and can quite happily use 8 apps on 10. The next iteration will continue that. It's up to developers to decide if they want to write apps for the platform and that comes down to numbers. Does 1% of Android users equate to 90% of Windows 10 mobile users? If it does - it may be worth writing a product in UWP that covers Windows 10 and mobile. That being said - with only three handsets for sale (1 x high end, 2 x mid) - it's fairly difficult for users to actually buy into the platform at the moment. That may change if Microsoft can sort out their licensing / OEM hardware deal properly. One of the issues is that the min spec for Windows 10 devices is quite high e.g. TPM chip is mandatory etc. This is a good thing IMHO.

i like your enthusiasm and vision. But what makes you think will get traction. I can surely tell you it wont. The problem behind windows 10 on arm would be the same as it now is. Microsoft! This guys are morons, and the irony will never end. Why do i say all this? Well, windows 10 mobile can be called dead, and everything that comes after is dead on arrival. Cause will still be the same. No real support for developer, hence, no apps (as they all say), no update for the current devices, loosing a plethora of users and a most probably idiotic management of mobile division, they are good at being fools when it comes to mobile. Their history tells us so. Now why am i saying thi? Well, i use windows phone/mobile for more then 4 years (not as much as others. But i can't help my self noticing that the same bugs since the birth of windows phone are still their. The freaqin' proximity sensor! turning off the screen when calling, never turns on only when call is over. Glance not displaying (the same proximity sensor issue) or lock screen not letting you sign in (probably the same issue). This problems are still their, after years and years of development, microsoft could not fix one freaqin issue. And oh, theier are many more. This stupid ******** should start workin on an actual relyable platform that has from almost none to non issues/ bugs if they want traction. And better mobile builds and a huge improvement on human resorces, those guys are the idiots of them all. Also, to make a truths with developers, a real one and a helping one, when they need help, to actually be helped. Ever tried to contact ms? Even companies that are partner to ms hate talking to this useless morons. So, nope. Windows 10 on phone will not succeed if ms does not change their ways. And that would be a miracle, at the end, we are talking about ms here, their partners hates them. This is how bad they are. Trust me, i know what i am talking about. So, my prediction is. Ms won't change their ways, the system will remain the same, with some enthusiast still wanting to use them, and they will declare the system specially made for corporations. At least to act like they have a mobile system to complete the gap of devices, not that it matters for them (as far as we can all se) just that it has to be what they promised. A unified platform that works on every device.

"He then explained that Windows 10 ARM is a "desktop PC experience", not a phone-like experience. Furthermore, Belfiore added that Microsoft has Windows 10 Mobile for phone-like experiences on ARM." https://winbuzzer.com/2017/07/19/joe-belfiore-windows-10-arm-not-coming-... Everyone knows something that Joe Belfiore said is false? WoA isn't going to power phones. We do not know what is going to power Microsoft phones in the future, but they did say it isn't WoA. I bet they will not release anymore phones at all. They have no way to compete. Any phone they release now will have such a low chance of success that they will never be able to justify releasing one. They may have projects to create a phone platform, like Andromeda, but they still need to justify releasing and supporting it. I don't see how they can do that unless Andromeda, or what ever they call it, is a total breakthrough and revolution. What you describe is not a breakthrough or revolutionary product. It is the same thing that has now totally failed time and time again.

New bug, at least on my HP x3 Elite. Fingerprint reader does not turn on the device. You need to turn on the screen before you can use Windows Hello in the fingerprint reader. Worked fine before. Already reported on Feedback tool.

Fingerprint and iris don't work at all for me. I have to define them first from the very start.

After redefining fingerprints, the bug is as you described.

I'm not seeing this on IRIS on 950XL so must be a HP specific bug.

I think that iris beta does not have any bug. It works well for me on both Lumia 950 XL and Elite x3. But fingerprint login has been reported to have the same bug on Elite x3 and Idol 4 Pro.

I Have the same problem with my HP X3 after Installing 15245.0 by fast ring

Mobile now also fixed the bug in recent builds that prevented syncing of recent Office documents or pinning them.

Hey thanks for the tip!. I missed pinning documents to the start.

Interesting fact. Apple's Mac platform doesn't even have a netflix app - you have to use the browser. Same for Candy Crush - no app for that on the Mac. In fact, there are very few 'mobile' games on Mac. On the other hand, Windows 10 mobile has all these. Twitter on the Mac is so old - W10M's version of Twitter is newer. By that yardstick - is the Mac dead? The iPad has very few 'native' apps - they are all iPhone apps that are 'scaled'. Does this mean iPad is dead too?

Is the Alcatel OneTouch Fierce XL still on the list of phones in Insiders Preview? I haven't gotten a Fast (or Slow) Ring update since 10.0.15063.483. I've paused updates, moved amongst the different Rings but each time I check for updates it reports back that everything is updated. Yes, I know I could reset or reload from the application (I forget the name right now), but this has been somewhat low priority for me as I've been focused on other things, and I don't see the point in doing that if it's no longer on the list and I won't get any more recent versions. Is it possible that I'm not getting updates because this phone is no longer connected to T-Mobile? When it stopped I didn't have a "live" SIM in the phone as I was doing most things with an Android, and now I've switched carriers to Ting. I wouldn't think it would make a difference, just throwing out anything that might seem significant or unusual.

Flashlight and camera video light is broken on this build on my 640XL. Again.