Windows 10 Creators Update might leave Intel's Atom 'Clover Trail' CPUs behind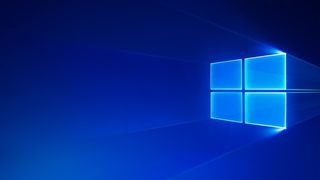 (Image credit: Microsoft)
As things currently, the latest feature update for Windows 10 is poised to leave some users behind. According to ZDNet, PCs running on Intel's Atom Clover Trail processors are currently unsupported by the Windows 10 Creators Update.
According to the report, users trying to install the update on Atom Clover Trail PCs are met with an error message that confusingly states "Windows 10 is no longer supported on this PC." Microsoft itself hasn't confirmed the compatibility issues in its support documents. Acer, however, has, stating that the Atom Z2760, Atom Z2520, Atom Z2560, and Atom Z2580 are all unsupported by the Creators Update. From Acer (opens in new tab):
A post on Microsoft's TechNet forums (opens in new tab) provides a similar answer.
It's not clear from the information provided just what the compatibility issue is. However, if it isn't resolved, incompatibility could cause a large number of 2-in-1 PCs initially sold throughout 2013 and 2014 to be stuck on the Anniversary Update. That's potentially a problem as far as security is concerned, as Microsoft is set to drop official support (meaning updates) for the Anniversary Update in early 2018. That's an effect of the new Windows as a Service model, which only allows for servicing major feature updates for 18 months after their release.
Fortunately, it sounds as though Microsoft is actively working with its partners to remedy the issue. However, there will be no moving to the Creators Update for the foreseeable future.
Dan Thorp-Lancaster is the Editor in Chief for Windows Central. He began working with Windows Central as a news writer in 2014 and is obsessed with tech of all sorts. You can follow Dan on Twitter @DthorpL and Instagram @heyitsdtl. Got a hot tip? Send it to daniel.thorp-lancaster@futurenet.com.
That seems crazy that some processors wouldn't be supported. Is there a special instruction set being wonky?

This is a wider issue with SoCs because so many drivers are integrated with the processor for various functions. I blame Intel.

Fail Intel. Long as Baytrail is still supported, Im happy.

Fail Intel? Sounds like a MS problem. Windows-as-a-service is gonna get ugly...

Its a fail Microsoft; get you head out of MS ass.

There has always been system requirements that have dropped older processors. Look at Hyper-V, it worked fine on Core 2 based systems with Windows 8.1 yet needed a Core ix with Windows 10.

I think they dropped support, or at least OEMs did, for several Atom chips when Windows 10 was released... despite the promise of every Windows 8 compatible device receiving Windows 10.

Microsoft just can't be trusted, the same lies they spread about mobile support is now being shown in the PC space;

MS strives to make as much backwards compatibility as possible, but new releases of Windows might break old drivers. There might be several reasons for this, and all is not on MS. Poorly written drivers is a huge problem, and as MS do not make 3rd party drivers it's ultimately up to OEMs and HW manufacturers like intel to provide updated drivers.

Some of the cheaper tablets are a problem. Had an issue with mine (Atom 8350) and tried everything to restore the O/S but no joy, so, it's now a beer coaster.

I use my Lenovo Lynx as a food tray! Works better for holding that than it ever did as a pc.

Seems to be like Android....Fragmented

Wow. Unexpected to simply drop support, instead of make it work. Now I need to look up all my devices' specs to verify they still work.

Did you miss the part where MS is actively working with their partners to restore compatibility?

I have a Acer tablet with Atom Z2760 and I am looking for Creators Update. If they won't release the update, I may need to restore back to 8.1 as it is supported(till 2023) longer than Anniversary Update (2018).

8.1 is better on a tablet anyway. Win10 has degraded the whole tablet interface.

But Windows 8.1 has ZERO developer support. You might have a tablet that has security updates and all. But no active developer community to make use of this secure device. Let's hope Microsoft fixed support for clovertrail devices!

https://www.theverge.com/2017/7/19/16001366/microsoft-windows-10-creator... The Verge article states that Microsoft will provide security updates to these devices until January 2023. So you wont be left behind!

Looks like Microsoft wants to completely decimate their market share; as if it was not enough to destroy mobile, now they are actively destroying their PC business; Seriouslly MS get your **** together and throw Nadella out ASAP, he is a Trojan Horse there to destroy you from the inside.

I'd say if these pcs are no longer compatible with windows 10 maybe install android on them?

sound like the gpu need a update by the issue

Phew... my Zenfone 2 runs Z3580. So it will run creators update yay!!

Got this on my grandsons Lenovo ThinkPad Tablet. Too bad as it runs well, he loves it (loved it).

Prob dropped this coz they have all their devs working on Windows ARM.

most devices running those have no more than 1gb ram so they have been left out since AU

Surprises from Microsoft. It's time to leave the operating system.

I haven't seen the update pop up on the Surface 3 (Atom x7-z8700). Are there driver issues there as well? Anyone have it running with the creators update with no issues?

I have no issues. Running better than ever since I got it almost two years ago. I have the 4GB ram LTE version. Very happy with it.

x7 x5 Atoms belong to the Cherry Trail family and has no issues with Windows 10 CU.

TBH, most PCs and tablets that have this processor has only 1GB RAM, which isn't supported by the Creators update anyway.

My Asus Transformer with an Z3775 will survive one more update, good. But Microsoft is lefting behind more users. The Clover Trail processors was sold in tablets long after 2014, certainly in 2015 and probably 2016 some stores still had some. And avarege buyers don't even know today with processor they have in their tablets. Who bought anything with those processor in late 2015/early 2016 are going to be very upset

I am suprised that w10 will run on these cpu's at all. I've got an android 4.4 tablet with the Z2560 and 1 GB of RAM. Which runs horrible slow. Even with updating apps the cpu is being utilized 80-95 %

Windows 10 is surprisingly efficient on low-powered devices.

My HP with the Z2760 2GB RAM has been running W10 very smoothly. Guess the Z2760 with 2GB Ram is much better than the Z2560 with 1GB.

Android on Intel won't run fine unless you have 2GB or more of RAM. And them some apps don't run at all...

You mean the fall creators update?

Wasn't the Clover Trail to Bay Trail the largest jump in performance of any Atom generation. Is it possible the old chips aren't powerful enough?

Clover Trail series SoCs have the horrid and poorly supported PowerVR GPUs from Imagination Technologies. No wonder these SoCs have so many issues. Absolute nightmare for Linux users too! Reminds me of Intel GMA 500 (Poulsbo).

The reason will be that these older SoC's are dual core and the requirements for the Fall Creators Update need a Quad core SoC. MS did the same thing when they dropped support for the Dual Core Lumia's with Windows 10 Mobile. They want to keep a good experience so the systems that do not make the cut are dropped.

That's not true. I.ve upgraded an N2840 laptop dual core to CU. Works fine. My own laptop is also dual core I7 5500U but it's has HT. But it's still a dual core.

I meant dual core Atoms not Core I series processors.

My Atom Z2760 HP Elitepad is running Windows 10 AU very smoothly. Not having CU is ok with me. Now Windows update is attempting to install CU every night with "Failed to install". How do I stop the computer from attempting the CU update while keeping the regular AU update?

I can only help you stop it from trying to update...
This will sadly also stop any other updates, including Windows Store ones!!
NOTE #1: You might be able to keep it updated but might be tricky. You need to access 'Services' (Windows Administrative Tool) and disable and stop 'Background Intelligent Transfer Service', 'Delivery Optimization' and 'Windows Update' as the first step.
Go to C:\Windows and RENAME, THEN DELETE a folder called SoftwareDistribution in order to stop it from trying to install it every night as the second and final step. I think it would be possible for you to keep your device updated by reverting the first step (Note #2: Set 'Background Intelligent Transfer Service' and 'Delivery Optimization' both to Automatic-delayed and 'Windows Update' to Manual), updating your Store apps and receiving your regular Windows Updates, but your PC will download CU and attempt to prepare to install alongside the regular updates. Hopefully this helps...?

Thanks! I went to C:\Windows and there is no SoftwareDistribution folder, guess Windows Update cleaned it up after "Failed to Install". What this means is that it will download CU every night. While looking around Windows Update in Settings, I discovered that Elitepad shipped with Windows 8 Pro which got upgraded to Windows 10 Pro, and under the Advanced options in Windows Update, there is a box for checking "Defer Feature Updates". I selected this and restarted the machine. Now the Update Status is "Your device is up to date.". Hopefully, this will stop the CU update while still continuing with the normal updates until the Z2760 issues get resolved. Thanks again for your help.

Can we get a list of devices this will effect.

I've got the Creators Update running fine on an Atom-powered Acer Aspire One (AOA150, 1.5 GB RAM) netbook that I got in 2009. Slow, but it always has been.

My Gigabyte T1028M 10,1" tablet with a Intel Atom CPU N280 1,66GHz and 2GB Ram is updated all the time from Windows 7 starter to Windows 10 Versie 1703 Build 15063.483. I'm going to update the bios next days because I think there's also a update present now. Latest is from okt.14-2009 the first time the tablet was started and installed.

It seems, MS kill himself slowly since windows 8 era
Windows Central Newsletter
Get the best of Windows Central in in your inbox, every day!
Thank you for signing up to Windows Central. You will receive a verification email shortly.
There was a problem. Please refresh the page and try again.