Windows 10 October 2018 Update reaches RTM milestone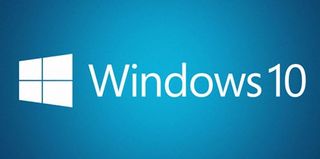 Development on the next Windows 10 feature update, codenamed Redstone 5 and officially known as the October 2018 Update, is now complete. According to sources familiar with the matter, Microsoft has internally signed-off on the RTM (Release To Manufacturing) build of Redstone 5 at 17763, which is build that has been in testing with Insiders for more than a week on PC, HoloLens, and Xbox.
As with every Windows 10 feature update, Microsoft will continue to work on fixing minor bugs and issues that will be serviced via cumulative updates, the first of which will likely rollout alongside the feature update itself in early October. I'm told that Microsoft is aiming to begin rolling out the October 2018 Update to the public in the first week of October, or on October Patch Tuesday.
Assuming there are no last minute issues with the RTM build, we should expect to see the October 2018 Update begin rolling out within the next couple of weeks. It's worth noting that Microsoft did end up delaying the April 2018 Update earlier this year by a few weeks due to a last minute show-stopping bug that was found in the RTM build. Let's hope that doesn't happen this time around with the October 2018 Update.
Now that development on Redstone 5 is complete, focus is fast shifting over to the next Windows 10 feature update, codenamed 19H1 and scheduled for launch in April 2019. This update will add more features and OS improvements both on the surface and under the hood. Features rumored to be included are Sets, Control Center, and more. We'll have to see what Microsoft has in store for us over the coming weeks.
Windows Central Newsletter
Get the best of Windows Central in in your inbox, every day!
Zac Bowden is a Senior Editor at Windows Central. Bringing you exclusive coverage into the world of Windows on PCs, tablets, phones, and more. Also an avid collector of rare Microsoft prototype devices! Keep in touch on Twitter: @zacbowden.
uh oh Zac, Donna is going to be mad you said RTM for a build lol

Task View animation quality was already bad enough in the first release of 1803 (although it is much better now, though still not as good as it was originally) but they actually managed to completely ruin the animations in 1809. The animation itself is fluid enough but it's broken in both directions, either shifting all thumbnails (and the Add Desktop button) right and down after the zoom-out animation is complete or just cutting off most of the window thumbnail during the zoom-in animation. It's cut off on the top, on the sides, with different cut-out widths everywhere, and the entire bottom half is missing, too. How did they even manage to break this so badly? It's appalling, even a ten person startup would be lambasted for delivering something like this, yet here were are.
I'm back to 1803 now, not just because of this but also because Timeline is broken and does not populate new entries (plus old entries take too long to load). The rest of the update feels solid enough, although I would have liked the bug from 1803 with the broken window previews when hovering over taskbar thumbnails to be fixed. I guess you can't get everything, let alone some sort of visual polish on Windows 10 these days. Very disappointing.

did you put that in feedback so they know about it?

I provided feedback about Task View performance when 1803 was released and also about the other bug. I haven't provided new feedback now. What for anyway? It's clear visual polish (and I'm not asking for pixel precision on the hamburger buttons or anything, I'm talking about absolute basics) is not their priority. And honestly, you'd have to be blind not to see the appalling animations, and you'd need to have a complete lack of taste not to be bothered by them. This is not a feature request or an overly specific bug that only appears in specific configurations, this is such an apparent problem that you really shouldn't need to have to provide feedback for it. And if you actually need to do that to have a chance of getting this fixed, then their system for prioritizing development seems broken to me.

Yeah and it's especially bad considering how well the similar swipe up animation functions on macOS (most of the time). They're competing with macOS and the average consumer (who is starting to buy Macs more and more) really expects polish. And you also can't "win people back" from Mac if Windows feels half baked.

"who is starting to buy Macs more and more"
I don't think this is true, macOS is not gaining any market share and Mac sales are stalling. I agree with the rest, though.

Never seen a similar issue on 1803.

The problem on 1803 was lag, especially with scaling higher than 100%, and a delay before the animation. Again, it's much better now than it was on the initial release of 1803 but it was much better in 1709 in earlier. Also, the 1809 problems are on another level.

I said 17766 for RTM, I was close!

Fast ring next week, Release Preview a few days later then full rollout the following week. Just my theory

The build is already in Fast and Slow rings since last week.

Yes of course,. my bad. RP ring early next week or by this weekend, the full roll out a week later

Those animations though... They look terrible. Hopefully they are fixed in the first patch. Shouldn't be releasing something that is so apparent.

Yeah, they better fix those in time but I'm not hopeful. Both 1703 and 1803 were released to the public with performance issues in animations.

Guys, What are builds numbers for the Fast ring and the Slow ring now? I mean is it the same build on both Fast and slow ring?

17763.1 is the current build for both rings.

Thank you. So if I want to leave the insider program, build 17763.1 is the RTM build?

Yes but as it's not been released to the public yet you may have to rollback to 17134

Yup. If I were you, I would temporarily move to slow ring (just in case there happens to be a new build with a showstopper bug fix). When it hits general availability and starts rolling out to consumers, I would exit out of the program on that computer.

I just simply enabled my device into the Slow Ring, downloaded the update, then unenrolled from Insider on the devices. I've done it this way since the Creators Update.

I was able to switch to the release ring
No problem. Should be Ok to exit

I've temporary turned off my Insider account after the 17760 build, no bugs found. I don't want that 17763 with absurd bugs on TaskManager (listed on Windows Insiders Blog). This is not a stable RTM in my opinion, it looks more like the start of a new serie of Insider previews...

The Task Manager issues are easy to fix as it's only TaskMgr.exe that's broken. If you use a TaskMgr.exe from a previous build it works fine.

Not in the Release Preview jet in the Netherlands, I'm on 17134.286 with my W10Pro laptop

I'm concerned that the Dark Mode shown in File Explorer isn't consistent throughout the rest of the OS. From a UI/UX perspective, this is bound to throw off the average user when using Windows 10. Feedback submitted. :)

I already updated via Insider Preview on both my Dell Inspiron 7559 and my desktop rig and so far I have ZERO issues. Love the black theme in the File Explorer, My Phone is great for viewing my recent photos on my phone.

i think I will wait for a few months, maybe around 6 or more, just to make sure all is working fine. There is nothing there that I am jumping up down to get to be honest. then again that is what I think of windows 10 anyway, to me it is just an operating system to run the software I need to run. i do not really care about sync this, sync that, bloated apps that done a simple thing, now tries to do a load more.

To be honest, I don't think 17763 should be an RTM build since it has CPU bug.
Windows Central Newsletter
Thank you for signing up to Windows Central. You will receive a verification email shortly.
There was a problem. Please refresh the page and try again.