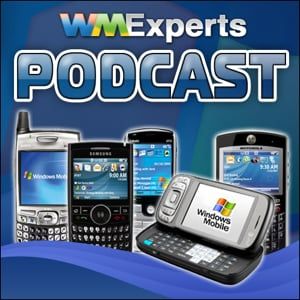 This week: Deepfish, crazy Samsung rumors, and your emails. Listen in!
Download it directly with this link
Subscribe via iTunes

(opens in new tab)

Listen to it here with this flash player:
News
Adios Deepfish, Hello IE6. 6!
MS NOT making a handset, still charging license fees (duh)
Crazy Samsung Rumors, thankfully defused by the Epix
Tips and/or Software
Ringtones
Ringtones: size
Ringo
Ringtone maker
Thanks to Eric, Michael, Paracha, and Nick for contacting us!
Credits
Thanks to the WMExperts Store for sponsoring the podcast. Thanks also to these great artists for the music and to CCMixter.org for offering a great database of Creative Commons music!
Windows Central Newsletter
Get the best of Windows Central in your inbox, every day!
Hi Dieter and Malatesta,
As you stated that T-Mobile has no experience with Windows Mobile is not completely true. In The Netherlands T-Mobile does all the HTC phones only rebrands them as MDA's. They also do Android and they are the exclusive reseller for the iPhone in the Netherlands.
As for HSDPA: I pay for a 1 Mbit/384kbps connection just 14,95 euro on HSDPA. After 2 GB traffic it will be capped to 384kbps/64kbps
The maximum speed t-mobile gives is 3.6 Mbit at the moment.
I know you are focused on the US market but I just wanted to let you know! Your show is great!