Following a rough start in 2013, and an uphill struggle to claw back consumer trust throughout 2014 and 2015, it finally seems as though Microsoft's Xbox division is finally hitting its full stride in this console generation.
Microsoft took the sales lead against PlayStation for several months in the US and other key territories, while shipping huge game-changing feature updates, high profile exclusive titles, and ultimately, completing the company's UWP convergence journey across all Windows 10 devices. And of course, we must not forget the launch of the stunning Xbox One S, and the announcement of the monstrous next Xbox — the six teraflops Project Scorpio.
2017 will be a year of refining and building upon the springboard they've created up in the past year, but Xbox cannot afford to be complacent. Here's my Xbox year in review.
Gigabytes of new features
A year of updates
At the end of 2015, Microsoft pushed a large dashboard refresh to the Xbox One in the form of the New Xbox One Experience. Over the course of the year, Microsoft has fine-tuned the new dashboard, improving its speed and adding various improvements. Just some of these include the ability to see who's in a party before joining, a Gamerscore leaderboard, improving download speeds by up to 40%, customizing Game DVR clip length, and the ability to include party chat in Twitch broadcasts. There were dozens, perhaps hundreds of little tweaks and refinements over the past year, but we also got some major new features that revamped the way the console is used in general.
Universal Windows Platform (UWP) comes to Xbox One
In Summer 2016, Microsoft allowed Windows 10 UWP developers to target the console with their apps for the first time. While the rollout has been slow, we've already seen great UWP apps for major services like Netflix and Just Eat, but also great indie apps like Theme My Xbox and Readit.
Microsoft is blurring the lines between console and PC in more ways than one, but it might not be too long until we get UWP Office and other apps typically associated with PC and mobile on the console.
Xbox Play Anywhere
One of the biggest features Microsoft dropped on us this year was the Xbox Play Anywhere program, which grants users a license for both the Xbox One and Windows 10 Store version of a game. These games also feature progress roaming between Xbox and PC, meaning you can literally play anywhere with an internet connection for data syncing.
While very few third-party developers have supported the program so far, all future Microsoft Studios games will work across devices, including Halo Wars 2, Sea of Thieves, and State of Decay 2. Some smaller developers have also jumped on the Xbox Play Anywhere train as it's a very easy way to add a ton of value to a game. Some of these titles include Astroneer, Everspace, and soon, We Happy Few.
Microsoft will face a battle to get more third-party developers not only to support Xbox Play Anywhere but also the Universal Windows Platform in general. It remains to be seen whether any larger publishers will support license roaming between Xbox One and Windows 10 PCs in 2017, but it's certainly a compelling feature for those of us who invest in the Xbox ecosystem.
Cortana support
Microsoft also rolled out Cortana support for Xbox One, adding natural language commands and additional capabilities to the console. You can now ask your Xbox One for weather reports, sports scores, flight details, and almost everything else Cortana is capable of on Windows 10.
Sadly, however, Cortana requires internet polling to process voice commands, which decreased the speed of basic functions like "Volume up/down" and "Go to app/game" making the experience far slower and more clunky. Cortana also often falls back to a snapped internet search when she mishears you, adding additional frustration.
The situation has improved with subsequent updates, but since Microsoft has thankfully given users the ability to switch back to the legacy Xbox voice commands, I'm not sure whether Cortana's failure to make a positive first impression will hinder her future on the console in general.
Clubs, Looking For Group, Arena
Microsoft added a wealth of new social features to the Xbox One this year too, including user-created Clubs, Looking for Group ads, and the ability to create Arena tournaments based around competitive Xbox games.
Clubs, for the first time, allow users on Xbox Live to create their own communities. Players can create Clubs based around any topic, styling them as they see fit. The tools and customization features available to Clubs are a bit limited so far, however. If Microsoft wants Xbox Live to become truly social, they need to open up Clubs to the same sorts of features seen in products like Discord, including image support, and custom avatars.
Image 1 of 2
Beyond Clubs, we also have Looking For Group. With this feature, Microsoft is offering a solution for the multiplayer games out there that do not have robust in-game group finding features, such as Elite Dangerous and Destiny. Hopefully, Microsoft will provide developers with the tools to embed LFG ads directly into games to make the experience even more seamless.
Arena is Xbox Live's first foray into eSports systems, providing professional organizations like MGL the opportunity to create tournaments directly on the network. Arena is still in preview (and US-only at that), but the feature has lots of potential. It's easy to imagine a future where spectator and commentator tools are baked directly into the console, leveraging one of Microsoft's most intriguing purchases of 2016 — Beam.
Beam.pro
One of Microsoft's most exciting acquisitions in 2016 was Beam.pro, a fledgling live streaming service developed by an incredibly passionate team with a penchant for innovation.
What sets Beam.pro apart from it's most obvious competition, Twitch.tv, is its unprecedented lack of latency between streamer and viewer. This makes streams more entertaining, as the dialogue between the streamer and viewer can take place in near-real time, and the speed is improving with every update.
Additionally, Beam.pro features an SDK that allows developers to bake web controls directly into their games. This allows viewers to spend "Sparks" — currency accrued for watching streams — on interactivity buttons streamers place on their web pages. Some of the current implementations include sound boards, and even the ability to spawn monsters in games like Minecraft.
Microsoft is wasting no time in capitalizing on Beam's features, baking the service directly into Windows 10 in the near future to allow gamers to forego complex streaming tools and begin broadcasting with something as simple as a Win Key combination press. Beam will also pick up integration with Xbox One early in 2017, giving creators an alternative to the viciously competitive Twitch.
A platform for the future
There are dozens of other major updates that hit Xbox One this year, and it would take all day to list them out. And that's a good thing. Microsoft has been incredibly responsive to user feedback across the board, not just for Xbox One, but for Windows 10 and other apps and services too. The pivot to a customer-driven company has benefited Xbox immeasurably in 2016, and we know it's only going to get better in 2017.
Microsoft has spent the past few years creating the basis for the gaming network of the future. Whether it's new social features, tools to connect games with gamers, Beam streaming, and Arena eSports tools, it's plain to see Microsoft has created an incredible amount of additional value for Xbox Live users on the service, both on Windows 10 and Xbox One.
Moving into 2017, we know that the Xbox One will share an OS with Project Scorpio, and perhaps even a user interface. In 2017, Microsoft should focus their attention on making refinements to the dashboard itself, which is still far slower than it ought be. Navigating elements developed for the multiple endpoints of UWP could also use a lot of refinement, as many apps on Xbox One either use a mouse-like joystick cursor or force you to thumb around snappable objects in directions that aren't always clear.
We know that Microsoft is developing a new design language, and it seems likely we could see it appear in some form on Xbox One and Project Scorpio. If so, Microsoft should focus its efforts on creating a modern dashboard UI that is equal parts beautiful, functional and, above all fast, putting content at the forefront.
Platform features are only one pillar of the Xbox effort, and while the bells and whistles are important, a video games console is only ever as good as its games, and I'd say it was a mixed bag for Microsoft in 2016.
Risk vs. Reward
Games, games, games
2016 in games was a year of unexpected triumphs and extreme disappointments. Blizzard salvaged the remains of their failed MMO — Project Titan — and created Overwatch, which will define hero-based shooters for years to come. After a disappointing multiplayer tech test, Bethesda launched DOOM to almost unanimous praise, delivering a shooter that was aggressively old-school in its pursuit of glorious (and gory) gameplay purity.
Image 1 of 2
Despite reservations about the setting, DICE delivered one of the most sobering, immersive, and beautiful shooters ever made in the form of Battlefield 1, that just so happens to be Windows Central's official pick for Game of the Year.
It wasn't all about shooters, though. INSIDE broke ground and blew minds with its meticulously crafted puzzle platforming masterpiece, while the RPG Final Fantasy XV finally emerged after over a decade in incubation — and thankfully it's pretty great. We also saw solid efforts from Far Cry Primal, Mafia III, Dishonored 2, Titanfall 2, Watch Dogs 2, XCOM 2, and Deus Ex Mankind Divided. While games from the indie scene, including Firewatch, Virginia, Astroneer, The Flame in the Flood, and The Witness, generated some serious budget buzz. Of course, 2016 wasn't all plain sailing, particularly in camp Microsoft.
Before we get to Microsoft Studios' efforts, 2016 might be remembered as the year marketing hype finally jumped the shark. No Man's Sky launched without piles of promised features, and "Destiny Killer" The Division failed to live up to the massive hype it generated all the way back to the start of the generation. After their initial sales bursts, both games saw their player bases diminish rapidly.
Image 1 of 2
Gamers also took to social media in droves to slam Call of Duty: Infinite Warfare, granting its trailer the title of one of the most disliked YouTube videos ever. Sales of major titles like Titanfall 2 failed to live up to publisher's expectations. Commentators blamed everything from gamer fatigue, an over-saturation of AAA titles in Q3 and Q4, and the rise of Games as a Service, which sees titles like Overwatch perpetually updated on the back of cosmetic micro-payments, giving them an abnormally long life span. I expect in 2017 we'll see even more titles go down this route, for better or worse.
Mixed success at Microsoft Studios
Microsoft itself saw some mixed commercial and critical successes in 2016. While Microsoft praised Quantum Break as its best-selling new IP ever, reviews were mixed as critics reacted negatively to the way the shooter's 20-30 minute-long live action cutscenes impacted the game's pacing. Quantum Break's developer Remedy Entertainment is no longer working with Microsoft, and you have to wonder if Quantum Break's mixed reception and large budget is at least partially to blame. This is particularly upsetting as Alan Wake, another big Xbox exclusive title developed by Remedy back for the Xbox 360, may never get the sequel it deserves.
Another game with big names attached to it was ReCore, which was co-developed between the studio behind Metroid Prime, and the legendary creator of Megaman, Keiji Inafune. Despite the intrigue generated by its enrapturing reveal trailer last year, the full game disappointed many. Not only did it launch at an almost apologetically lower-than-usual price point, ReCore was also brief and lacking ambition, standing in the shadow of far more impressive open world titles of recent years. ReCore, while conceptually enticing, was hammered even harder by critics, granting it a score below 7/10 on Metacritic.
Nothing in Microsoft Studios' 2016 was as catastrophic as the closure of Lionhead Studios, leading to the death of Fable Legends, and most likely, the entire Fable franchise along with it. Reports suggested that the 4 vs. 1 free-to-play RPG ate up $75 million dollars before getting canceled, and was developed more to showcase Microsoft's cross-platform efforts and simply wasn't the game Lionhead (or fans) wanted for the franchise.
Forza, Gears, and backward compatibility hold the fort
It wasn't all bad news, of course. Forza Horizon 3 launched to near-unanimous praise, earning itself a place as one of the greatest titles of the year. Its gorgeous visuals, high-octane gameplay, and wealth of content put it head and shoulders above the competition, exemplifying the potential Microsoft Studios' titles have to deliver the goods.
Speaking of delivering the goods, Gears of War 4 also made a splash when it launched earlier this past fall. While Gears 4 didn't build on its formula or "betray" fans expectations as teased by The Coalition; it refined and elevated what the franchise is known for.
I wrote in my review that Gears 4 felt like the return of an old friend, but The Coalition should probably consider taking more risks with the next installment to prevent the franchise from getting stale.
2016 was also the year that Xbox Backwards Compatibility really began to shine. Classic blockbusters like Mass Effect 2 and 3, Oblivion, XCOM: Enemy Within and Red Dead Redemption graced Xbox One consoles for the first time, with fan favorites like Catherine, Lost Odyssey, and Blue Dragon also breaking cover.
Backward compatibility provides key differentiation for the Xbox One family, and it remains an incredibly compelling reason to pick up the console. Phil Spencer recently tweeted that 50% of Xbox One users currently use backward compatibility, making it a feature enjoyed by millions.
No room for complacency
Even before 2016 with games like Sunset Overdrive and RYSE, Microsoft Studios has begun to earn itself a reputation for fire-and-forget second-party efforts that fail to live up to expectation of the wider audience. State of Decay 2, Crackdown 3 and Scalebound have every opportunity to repair the damage, but they will undoubtedly be held to some seriously intense scrutiny. Halo Wars 2 is certainly shaping up nicely, and Sea of Thieves should also provide quality exclusive content to Xbox One gamers everywhere. And of course, there's the inevitable Forza Motorsport 7.
I personally loved Quantum Break's slick TV show portions and time-warping gameplay, and I adored ReCore's characters, systems, and combat system. I even enjoyed what I saw of Fable Legends. All three titles had solid foundations that simply failed to resonate in execution, and I feel that it casts a shadow of doubt over future titles.
Image 1 of 2
Sony is offering glimpses of far-field AAA PlayStation 4 titles such as God of War, The Last of Us 2, and Hideo Kojima's intriguing Death Stranding, leaving Xbox One fans in the dark regarding what their ecosystem will look like beyond 2017 — for now.
I feel as though there's a real danger of Forza, Gears, and Halo becoming stale, which would only compound the sense that the new IP Microsoft Studios have been putting out seem to lack the scale and scope required to resonate with the expectations of the wider core gaming audience. Hopefully, Microsoft is simply playing its cards close to its chest, preparing to launch an all-out assault for the full reveal of Project Scorpio.
It's a monster
Scorpio Rising
Perhaps Microsoft's biggest Xbox announcements this year revolved around hardware. At E3 2016, Microsoft unveiled the Xbox One S. The S is a slimmed down Xbox One, with largely the same internals. A more efficient processor meant that Microsoft could shrink the Xbox One S by a large amount without affecting airflow, while also baking the power brick directly into the console. To top it off, the Xbox One S became the first console capable of outputting 4K resolution media for apps like Netflix, in addition to supporting High Dynamic Range for games.
The Xbox One S led the charge for Microsoft in 2016, giving it several months of leadership in the US and other territories. The beauty, quality, feature set, and sheer value of the Xbox One S puts it in a far stronger position than the 2013 Xbox One, and I think it's safe to argue that the landscape would look very different if the Xbox One S was Microsoft's current-gen launch console.
Microsoft has been aggressive with price cuts and generous bundles which will undoubtedly hurt the division's bottom line, but the current battle revolves around building up a user base. 2016 marked the death of the "console generation," as future PlayStation and Xbox consoles will be forwards and backward compatible, shifting towards a smartphone-like ecosystem which sees more frequent hardware revisions. Software sales, micro-payments, and service subscriptions are more important than ever to Microsoft and Sony, and it's with that in mind that you should expect the next Xbox to be competitively priced ($399 is my prediction).
Project Scorpio exploded onto the scene in 2016, complete with an inspiring teaser trailer, testimony from industry greats, and the promise of high-fidelity VR and 6TF-powered full 4K resolution gaming for all.
We learned that it was the high-profile leak of the PS4 Pro that led Microsoft to out Scorpio at E3. Microsoft pounced on the leaked PS4 Pro specs to announce that the next Xbox would be significantly more powerful. The PS4 Pro rarely outputs in full 4K and requires an external GPU for its PSVR experiences.
Microsoft leapfrogged Sony in the power narrative with Scorpio and provided a cheaper, and sleeker 4K media player in the form of the Xbox One S, which has the PS4 Pro beat on 4K Blu-ray playback too. For those with the long-term in mind, the Xbox One ecosystem may look more attractive as a result, as the cost of entry into the 4K ecosystem is not only cheaper with the Xbox One S, but Scorpio will provide a higher quality 4K experience than Sony can offer until the inevitable PlayStation 5. All this without mentioning those large Xbox 360 collections will also work on Project Scorpio thanks to backward compatibility.
Microsoft can't afford to be complacent with the launch of Project Scorpio, given the appeal of Sony's exclusive video game catalog. Scorpio needs the right price point, the right look, and the right features to stay ahead of the PS4 Pro, which will not only have a much wider library of high-res content towards the end of 2017 but will undoubtedly get competitive price cuts of its own.
Microsoft would be smart to tease upcoming 4K games when it reveals Project Scorpio in full, keeping its unique aspects in the forefront. Beyond raw power, hopefully, Project Scorpio will have a Surface-like "plot twist" that gives it definition in its category, providing a compelling differentiator against the PS4 Pro and the wildcard that is the Nintendo Switch.
Project Scorpio will also power development for the Windows 10 Store, giving developers a standardized set of hardware for building games that scale correctly across Xbox One, Scorpio, and compatible Windows 10 hardware. We can only hope that Microsoft's insistence on bringing games to the UWP Windows 10 Store won't alienate and complicate things for developers looking to compete in the existing landscape, as any form of resistance could derail Xbox's efforts in the console space. Project Scorpio seems amazing, but there is no room for Microsoft to rest on its laurels with developers and gamers alike.
Looking ahead
Conclusion
I have mentioned complacency a lot in this article, and really that is the only thing that will stop Microsoft taking a leading position in 2017. The right pieces are in play, with the Xbox One S, Project Scorpio, possibility of further dashboard improvements, and a robust video game catalog for 2017 should help Xbox have another stellar year.
2016 was all about positioning and refinement. The updates to the Xbox One OS improved things, but things are far from perfect. The Universal Windows Platform started bringing apps to Xbox One and core PC games to the Windows 10 Store, but Microsoft is still struggling to bring developers to the UWP table, and the Windows 10 Store is still a hideous, alienating mess for any serious PC gamer accustomed to Steam.
The Good:
Backwards compatible games
Xbox One S
Beam acquisition
Gears of War 4 and Forza Horizon 3
The Bad:
Second-party exclusives struggled
Dashboard is still too slow
Closure of Lionhead and Fable
Third-party UWP support is nearly non-existent
Microsoft had a great 2016 with Xbox, making headlines with significant additions to backward compatible Xbox 360 games, great Xbox One titles in the form of Gears 4 and Forza, and tons of new features like Xbox Play Anywhere, background music, Clubs, and Looking For Group. As we march towards the launch of Scorpio, Microsoft will have to make a case for the long-term vision of their Windows 10 gaming ecosystem, especially since they continue to blur the lines between PC and console for gamers and developers alike.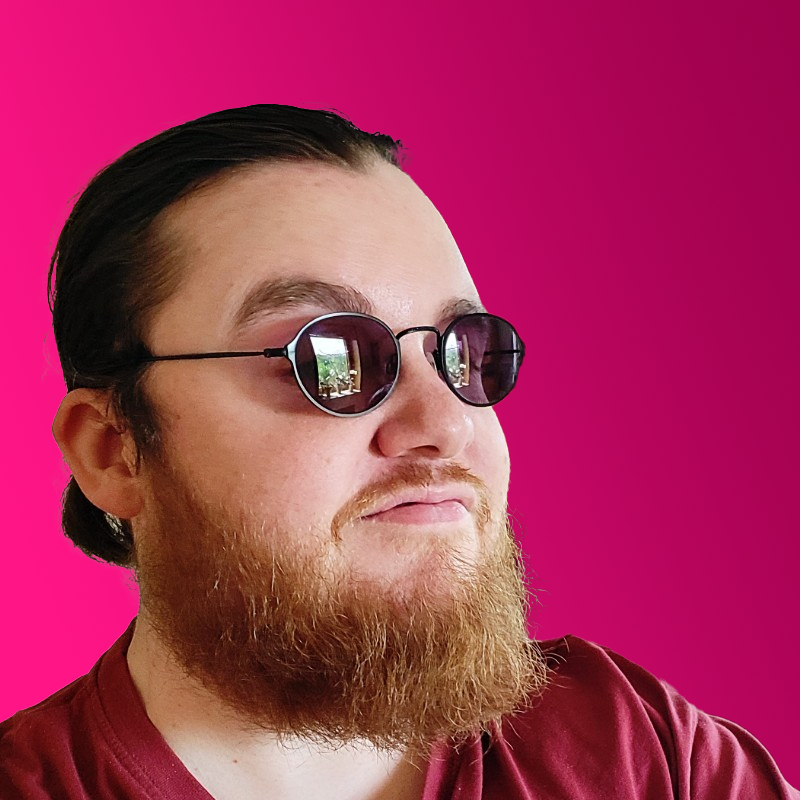 Jez Corden a Managing Editor at Windows Central, focusing primarily on all things Xbox and gaming. Jez is known for breaking exclusive news and analysis as relates to the Microsoft ecosystem while being powered by caffeine. Follow on Twitter @JezCorden and listen to his Xbox Two podcast, all about, you guessed it, Xbox!