Xbox Chaturdays 51: Final Fantasy skipping Xbox and does Xbox need VR? with Samuel Tolbert
Join the conversation live!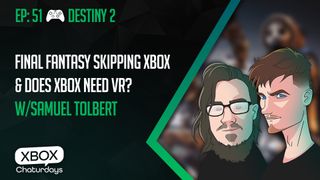 (Image credit: Windows Central)
For episode 51 of Xbox Chaturdays, we'll be joined once again by Windows Central's very own Samuel Tolbert. We'll be diving into major Xbox discussions like Final Fantasy potentially skipping Xbox, the uncertain future of E3, Square Enix and NFTs, the recent announcement of the PlayStation VR2 and whether or not Xbox should compete in the space, and so much more! If you're excited to catch up on all the biggest gaming news of the week, tune into Xbox Chaturdays live every Saturday at 12 p.m. ET!
What is Xbox Chaturdays?
Xbox Chaturdays is our weekly Windows Central Gaming podcast. Every Saturday, we sit down with various Xbox developers, enthusiasts, and industry figures to chat about all things Xbox. We designed our show to provide exciting and engaging content for Xbox and PC players, highlighting what we love about gaming. From the best games on Xbox Game Pass to the titles we can't wait to play, there's always something fun to chat about.
With Xbox Chaturdays, we've built up a pretty incredible audience of live viewers who consistently keeps the show fresh and exciting with questions. Our show promotes community interaction, and we strive to immerse our viewers in the experience. If you haven't caught an episode before, head on over to the Windows Central Gaming YouTube channel to watch past episodes or on all your favorite podcast services including Spotify, iTunes, and Google Podcasts.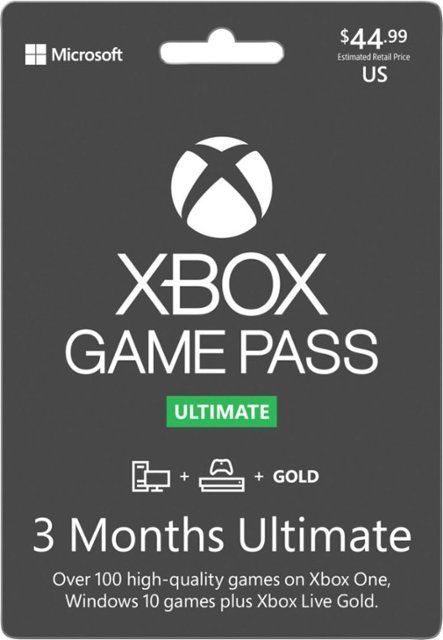 So many games
(opens in new tab)
The best deal in gaming!

With hundreds of awesome games and extra perks, Xbox Game Pass is hands-down the best deal in gaming right now.
Miles Dompier is a Freelance Video Producer for Windows Central, focusing on video content for Windows Central Gaming. In addition to writing or producing news, reviews, and gaming guides, Miles delivers fun, community-focused videos for the Windows Central Gaming YouTube channel. Miles also hosts Xbox Chaturdays every Saturday, which serves as the Windows Central Gaming weekly podcast.
I'm not surprised Final Fantasy is skipping Xbox and not terribly worried about it. I would play them if they came out on Xbox but I am not going to buy them on PC and I don't plan on getting a PS5. I have enough games that I don't have time to play. I also feel like JRPGs failing in Xbox is in big part on the publishers. If you release a game on every other platform and then come to Xbox 2-3 years later, you can't expect it to sell like crazy. Everyone who cared enough would have bought it over those 2-3 years. If you want to get the Xbox players then you need to come day and date and not just throw out scraps.

XBOX is a gaijin console.
As long as either Nintendo or Sony has a decent option, XBOX will be an afterthought, no matter how much money MS throws at that market.
XBOX has lasted 20 years without JRPGs or Japan console sales. They can go another 20.
They're not needed. If nothing else, it leaves more room for WRPGs to shine and evolve their market.
Windows Central Newsletter
Thank you for signing up to Windows Central. You will receive a verification email shortly.
There was a problem. Please refresh the page and try again.