When it comes to the world of gaming, serious gaming, you don't mess with the controller. Every time a next generation console comes out the controller gets a lot of attention. And with good reason. Delayed signals, a stuck thumb stick, or a button that intermittently stops working can cause you to lose a game. Or a tournament. Or let your online teammates down. Heck, there are people who refuse to use a wireless controller and instead plug them in due to potential latency issues. That's a whole other level of gaming.
I'll confess that I am hardly a serious gamer mostly due to lack of time. Nonetheless, even a casual gamer like myself can appreciate the new Xbox Elite Wireless Controller from Microsoft. Going on sale on October 27 this is Microsoft's stab at attempting to woo the pro-gaming fanatic with their best controller yet.
So how is it? I've been using it for the last week, and the Xbox Elite Wireless Controller is hard to put down once you get it in your hands.
Origins
We spoke with David Brian, Project Manager for the Xbox Elite Wireless Controller back at E3 about why Microsoft is making this accessory. The story behind the Xbox Elite Wireless Controller goes back to Microsoft getting feedback on their current controller from top gamers around the world. They wanted something more from Microsoft.
Microsoft listened. Instead of assuming what those gamers wanted Microsoft went to their houses and studied those elite players. Once there they took notes, recorded what they did and took it all back to the lab. From there Microsoft prototyped various controllers, tested, and evolved various designs until everyone was happy.
The result is a controller with four additional paddles on the back, configurable firing mechanisms, and custom button mapping. To top it off the controller is made out of highest quality, most wear-resistant materials around. The goal here is to create the ultimate controller, one that will also last and never degrade with hardcore wear and tear.
Cost
The price of the Xbox Elite Wireless Controller is $150. To put that in perspective, it is near $100 more expensive than the regular Xbox One Wireless Controller. That is a substantial price tag especially if you want two of them. Luckily, Microsoft appears to have made this controller worth the money.
What you get
The Xbox Elite Wireless Controller arrives in a handsome black box that gently slides open. Inside is the clamshell case that houses the controller. Sure, you can just toss it on a charger or your TV stand, but if you take it with you, it might as well travel in style.
The clamshell unzips to reveal the Xbox Elite Wireless Controller in all its glory. Inside you get
Set of 4 paddles
Set of 6 thumbsticks: standard (2), tall (2), and domed (2)
Set of 2 D-pads: faceted and standard
All of those parts are housed in a jewel-like holder at the bottom complete with custom cutouts. The thumbsticks, paddles, and D-pads are all high-quality machined metal that have some weight to them. Indeed, the Xbox Elite Wireless Controller has an unprecedented heaviness to it. Not in a bad way, but more like "this is a quality device".
How it works
All of the interchangeable pieces are magnetic. That is how they stick to the controller. Microsoft seems to be a fan of magnets these days (see the Surface) and it is an ideal solution for keeping things premium. Screwing things on, latching paddles or more would take away from the novelty of just snapping on a new thumbpad. For some reason, there is just something satisfying about a magnet snapping on to metal, and it works here.
The oddest part of the Xbox Elite Wireless Controller comes down to those optional four paddles on the back. For novice and casual gamers, these will likely stay in the clamshell as they can easily interfere with just basic gaming. Even worse, they can come loose and get kicked under the couch or lost in a seat cushion if not careful.
Those paddles are pre-configured as mapped X, Y, A, B buttons but can be reconfigured in the new Xbox Accessories App. That is where the real magic happens as gamers can now basically make their own controller.
Likewise, you can change out the D-pad for a metal domed one (which feels amazing) and put on some faceted D-pads for more grip.
One of my favorite features is the ability to adjust the RT and LT firing buttons. With a simple switch, you can shorten the button travel. Such a setting is ideal for rapid fire games as reducing the button distance not only saves time but energy too. Playing a racing game? Leave the RT on for the accelerator for slow, gradual control and toss the LT on short for quick breaking. Or don't. The point is it is your choice.
Finally, it is worth pointing out that you can use this controller - like all Xbox One controllers - with a Windows 10 PC or Surface for Xbox One game streaming or playing PC games. The Elite Controller is also compatible with Windows 7 and 8 in wired mode. You can connect via a USB cable to the PC or by using the new Xbox One Wireless Adapter ($25).
Amazing quality
So the important thing about the Xbox Elite Wireless Controller is just how good it feels. There are no creaks, it has mass, and there is cool to the touch metal all around it. Although it costs $150 it at least feels like it should.
It looks elegant, too.
Back to my earlier point about casual gamers this controller is something everyone can benefit from and given the choice, I could not imagine anyone passing on this controller for regular one if all costs were equal. Of course, justifying that $150 when you just want to play Peggle 2 is a tough challenge unless you just have money to blow. But hey, assuming you had money to blow you'd be crazy not to want this in your living room.
There are lots of other tweaks to the controller too including the angle of the grips and the resin used in the joysticks, which won't degrade over time. That latter trick ensures that the controller is as smooth on day 300 as it was when you first took it out of the box.
My bet is Microsoft learned a lot about controllers and materials in researching and building the Elite Wireless Controller. That's good news as it means some of that tech could trickle down to their basic wireless controller. If you compare a Day One controller to even a current-gen basic wireless, you can already see how their manufacturing process has improved as the newer creaks less and has more consistent triggers.
So even though you may have to pass on the Elite Wireless Controller due to cost, it should benefit everyone, eventually in some way.
Long term bet – Mapping profiles
The other half to the Xbox Elite Wireless Controller is the ability to map custom controls to it. Users can store up to 250 unique configurations on their Xbox (and their profile) and using a switch on the controller they can toggle these mid-game. An example would be in Call of Duty where one mission you are sniping and another you running a defense – you can now have different setups for each scenario.
If that sounds like much to think about, no worries. Microsoft is teaming up with game publishers to let them recommend mapping profiles for their games. Indeed, in the Xbox Accessories App there are already:
Gears of War – Ultimate Edition (x2)
Forza 6 (x2)
Halo 5 (x4)
Sunset Overdrive
The number in parentheses is how many configuration options are available. Microsoft says more mapping choices are coming including ones for the new Star Wars Battlefront.
The idea behind this app reminds me very much of modding communities who tend to share skins and config files for apps and hardware. In the future, you may even be able to share your own controller configuration for your teammates. The point is, this stuff is just starting, and Microsoft will be watching the community to see where they want to go next.
There is plenty of potential with the Xbox Elite Wireless Controller, but it will be a few months before that all comes together.
I think this community-driven approach with high-level of customization is a rather big move to win over hardcore gamers, and it could be a great long-term play for Microsoft.
Should you get it?
I think if you are a heavy gamer who participates in online matches, runs teams, or joins tournaments then the Xbox Elite Wireless Controller is worth every penny. Forgetting the customization stuff the Xbox Elite Wireless Controller is just a premium piece of hardware that feels amazing. But controllers aren't things you just touch and let go of. You hold on to them for hours at a time, so this "it feels good" thing is not trivial.
Still, $150 is not cheap, so only the pros should apply. Microsoft knows this, which is why everything here is aimed at that crowd. The Xbox Elite Wireless Controller is even great for casual gamers, who will appreciate the overall better triggers and D-pads. Like I said, given the choice, everyone would choose the Elite over the normal wireless one. It's a no-brainer.
I look forward to using the Xbox Elite Wireless Controller on Halo 5: Guardians and Star Wars Battlefront in the coming weeks. You should too (just don't shoot me).
When and where to buy
The Xbox Elite Wireless Controller will be available on Tuesday, October 27 for $149.99. Best Buy, http://Amazon.com?tag=hawk-future-20&ascsubtag=UUwpUdUnU35106 and the Microsoft Store are taking pre-orders, but due to popular demand some controllers may not ship until later in November. However, many retail locations should also have some stock locally, so best to check.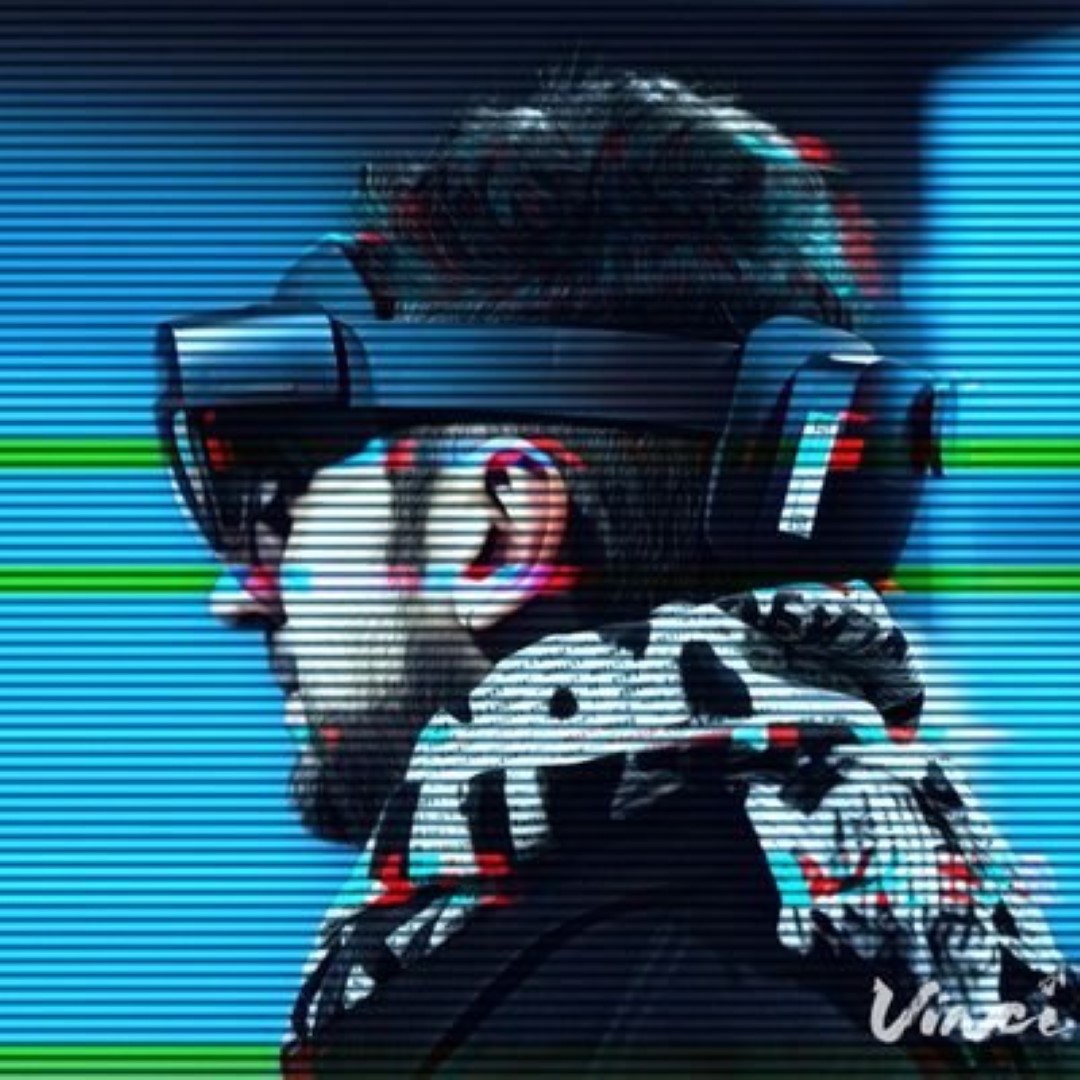 Daniel Rubino is the Editor-in-chief of Windows Central, head reviewer, podcast co-host, and analyst. He has been covering Microsoft since 2007 when this site was called WMExperts (and later Windows Phone Central). His interests include Windows, laptops, next-gen computing, and for some reason, watches. Before all this tech stuff, he worked on a Ph.D. in linguistics, watched people sleep (for medical purposes!), and ran the projectors at movie theaters because it was fun.