Xbox Game Studios roadmap: Can they really deliver one AAA title per quarter?
Breaking down the release possibilities for Xbox Game Studios.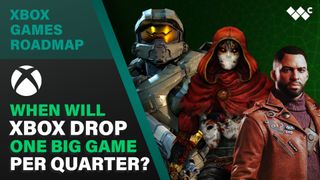 (Image credit: Windows Central)
Xbox recently shared its mission statement for shipping one AAA first-party game per quarter. But what a lot of us want to know is when we can expect Xbox Game Studios to fully deliver on this cadence. Today, we'll be taking a look at the upcoming Xbox game roadmap and discussing when we might see Xbox fulfill their first-party promises.
Microsoft is "all-in" on gaming
Ahead of the big Xbox and Bethesda Games Showcase at E3 this year, Microsoft hosted a presentation for the press to provide context for some of the company's long-term strategies with Xbox. The CEO of Microsoft Satya Nadella declared that the company was "all-in" on gaming. Alongside this powerful statement from Nadella came more details on Xbox's mission to release one major first-party title onto Xbox Game Pass per quarter.
This wasn't the first time we'd heard about Microsoft's long-term goals of releasing one big game every three months, but after several acquisitions and a bunch of new exclusive reveals, we have a much better idea of how Xbox aims to successfully deliver on this schedule. My goal here is to break down all the Xbox Game Studios titles we currently know about and build a roadmap with estimated released windows that demonstrates how and when Xbox might achieve this benchmark.
Xbox game release dates for 2021
It's no secret that Xbox has gotten off to a fairly slow first-party start with Xbox Series X|S launch. Since these consoles have shipped, we've yet to truly see any major new releases from Xbox Game Studios. Titles like Gears 5: Hivebusters and Gears Tactics for console have been welcome additions to Xbox Game Pass, but some fans are hungry for something entirely fresh to experience. Thankfully, the Xbox and Bethesda Games showcase offered us a much clearer picture of what the future holds. But, before we dive into what's on the horizon for Xbox in 2022 and beyond, let's quickly recap what we can expect for the remainder of 2021.
Microsoft Flight Simulator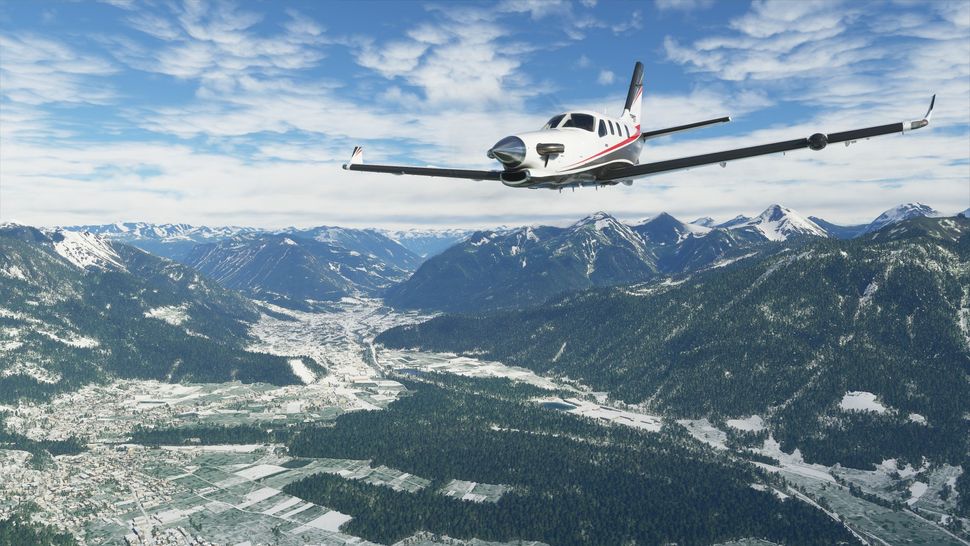 First up, the latest entry in the long-running Microsoft Flight Simulator series makes its console debut on July 27. After releasing on PC back in August of 2020, Xbox Series X|S players will have a chance to take to the skies this summer. While this isn't an entirely new first-party release, this will certainly be a first for dedicated console players.
Psychonauts 2
Next, we have the highly anticipated sequel to the Xbox cult-classic Psychonauts 2 launching on August 25. Fans have been waiting over 15 years for a follow-up to Double Fine's quirky hit and thanks to a successful crowd-funding campaign in 2016, as well as some additional investments from Xbox, this game should be well worth the wait.
Age of Empires 4
Another long-running franchise is making its big return when Age of Empires 4 drops on Oct. 28. Console players may be slightly disappointed to hear that this beloved RTS title will be skipping the Xbox Series X|S at launch, but there's no doubt that PC players are eager to get their hands on this release.
Forza Horizon 5
On Nov. 5, the Horizon Festival will be taking players to Mexico with Forza Horizon 5. After several impressive showings of the game's audio/visual presentation so far, there's no doubt that this will be an incredible showcase title for the Xbox Series X|S and PC. I can't wait to cruise through these gorgeous environments.
Halo Infinite
The final piece of the Xbox Game Studios puzzle for 2021 revolves around Halo Infinite and its release date. We know this spiritual reboot of Master Chief's saga is dropping sometime in Holiday 2021, but we don't currently have a set date. Big shooters like Call of Duty and Battlefield 2042 are likely a factor here, but I'm expecting Halo Infinite will release mid-November to early December.
Despite Xbox's slow start in 2021, there are undeniably several games worth being excited about coming down the pipe from Xbox Game Studios. Microsoft seems determined to maintain this momentum and ensure a steady flow of compelling titles hit Xbox Game Pass. But after a heavy holiday season with Forza Horizon 5 and Halo Infinite, can they keep pace? Let's discuss what Xbox's first-party lineup looks like as we head into 2022.
Xbox game releases for 2022
On paper, we have a pretty good idea of what Xbox's first-party output could look like in 2022. And, much like 2021, there's a noticeable gap between holiday and summer for Xbox Game Studios releases. After Halo Infinite launches, there could be a 7-month period between first-party Xbox exclusives. I would love to see Xbox come out in January with a list of the four first-party games they plan to deliver each quarter in 2022. Until then, here's what that could potentially look like.
Grounded 1.0
As I mentioned, Xbox doesn't currently have a first-party game scheduled for Q1 of 2022. I think the 1.0 release of Grounded would be an amazing way to fill this gap. I know this technically wouldn't be a new release as the title has been available through Xbox Game Preview for over a year now, but an official 1.0 version of the game would likely draw in even more players. To critics, this might be considered cheating, but it would offer a first-party Xbox title in spring.
Redfall
One Xbox Game Studios title currently confirmed for a 2022 release is Arkane's vampire-themed RPG Redfall. This horror-inspired co-op title is slated for summer of next year. As this shooter will reportedly have all the player agency Arkane is known for, this should be a strong Q2 release for Xbox Game Studios.
Deathloop
Another big Arkane title likely hitting Xbox in 2022 is Deathloop. Currently, this stylish stealth game is scheduled to launch later this year as a PS5 exclusive. However, some details from the latest trailer give us a pretty good idea of when to expect the Xbox version of the game. It looks like Deathloop could launch into Xbox Game Pass on Sept. 14, 2022 since that's when the exclusivity deal ends.
Forza Motorsport
While this next title doesn't have an official release window, history with the series and details on the game's development cycle points to a potential Fall 2022 launch for Forza Motorsport. We know the team at Turn 10 has been hard at work crafting the next entry as well as a brand-new engine for Forza Motorsport, so I don't imagine we'll be waiting too much longer to see it in action.
Starfield
At the Xbox and Bethesda Games Showcase, we were treated to the first look at in-engine footage for Bethesda's highly-anticipated new IP Starfield. Almost more surprising than the actual reveal, however, was that Starfield's release date was confirmed for Nov. 11, 2022. Fans have been eagerly awaiting Bethesda's take on a space RPG for quite some time, so it seems as though Starfield will serve as the big grand finale for Xbox Game Studios in 2022.
Right now, it's still unclear as to whether or not Xbox will be able to deliver one major first-party release for every quarter in 2022. There will almost certainly be more than four Xbox Game Studios titles launching into Xbox Game Pass, but we may have another situation where Xbox comes out of the gate a little slow at the start of the year. However, with all of the projects that we know are in development, it's safe to say Xbox will have no issues hitting this release cadence in 2023.
Xbox game releases for 2023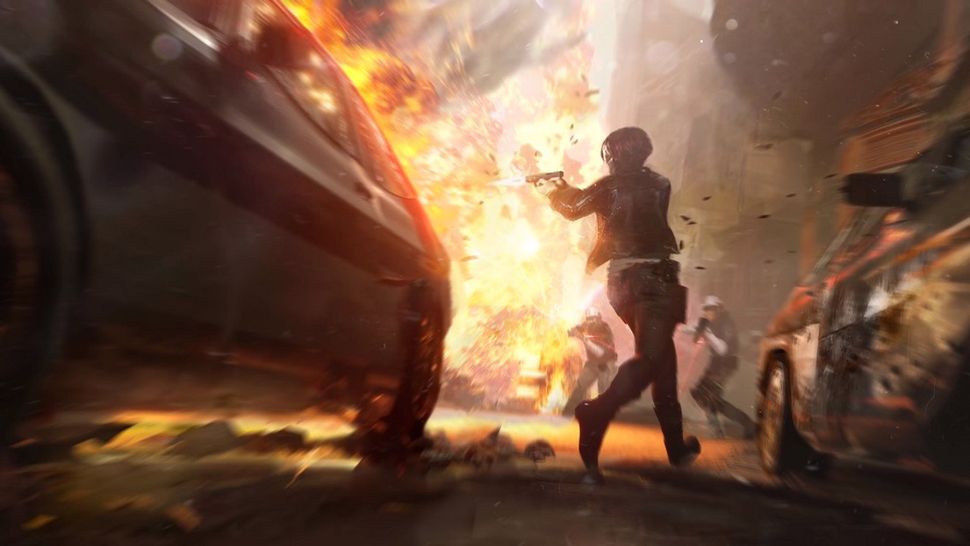 As we look a bit further ahead and discuss the possibilities of Xbox Game Studios titles for 2023, we head deeper into speculation territory. I'll only be focusing on the Xbox titles that have been officially revealed so far and making predictions as to when these games could potentially release.
Ghostwire Tokyo
After a recent delay to early 2022, it sounds like Xbox players will have to wait a bit longer to play the currently slated PS5 exclusive Ghostwire Tokyo. This ambitious project from Tango Gameworks combines over-the-top action with modern horror. As the exclusivity deal here is likely very similar to Deathloop, I'd expect this title to hit Xbox Game Pass in early 2023.
Contraband
Another possibility for an impressive Q1 release for Xbox Game Studios would be Avalanche's new co-op heist IP Contraband. While we've only seen a small teaser trailer so far, it sounds like the title has been in development for some time and may be coming sooner than many players expect. A new franchise from a talented open-world developer would be a strong way to start 2023.
Avowed
Obsidian Entertainment is on a hot streak right now after big hits like The Outer Worlds, Grounded, and Pillars of Eternity. Fans want to know when they'll be able to get their hands on the developer's upcoming RPG Avowed. Considering how efficient and consistent Obsidian Entertainment has been in recent years, I'm expecting this epic RPG to release sometime in summer 2023.
Perfect Dark
While Microsoft has been bolstering Xbox Game Studios through acquisitions and strategic partnerships, it's also been working hard to build up its own studios. The Initiative seems to serve as a bold mission statement for the future possibilities of Xbox Game Studios and the team's first project Perfect Dark aims to re-imagine an iconic franchise. Fall 2023 seems like the perfect time for Joanna Dark's return.
Hellblade 2
Senua's Saga: Hellblade 2 is easily one of my most anticipated games right now. The reveal trailer at the Game Awards in 2019 has stuck with me. Ninja Theory has demonstrated just how committed this team is when it comes to delivering its biggest, most impressive project to date, and I imagine Xbox wants this game to stand proudly as its marquee title of 2023. I wish I could play Hellblade 2 tomorrow, but realistically I'm expecting Senua's Saga in Holiday 2023.
What's most exciting about Xbox Game Studios' lineup for 2023 is how all of the major projects on the horizon that we know about publicly aren't the only ones Microsoft has in development right now. New titles from InXile, Compulsion Games, The Coalition, and many more have yet to be revealed. Some of these might even be targeting a 2023 release as well. So, while some folks may have their concerns regarding Xbox hitting these metrics in 2022, it appears that Xbox Game Studios should have a jam-packed 2023 and beyond.
Xbox game releases for 2024
Some of you may be saying, "wait, Miles, you forgot about Everwild, State of Decay 3, and Fable!" I could never forget about those three games! As Xbox is working to ensure a predictable pipeline of high-quality games hit Xbox Game Pass consistently, I'm sure Xbox is having long conversations about the appropriate times to launch their biggest titles.
It gets a little tougher to forecast 2024 release windows, but right now I'd say I'm expecting Everwild in Q1 2024, State of Decay 3 in Q2, and Fable in Q3 or Q4. There is also the possibility we see titles like The Outer Worlds 2 or The Elder Scrolls 6 fill some of these faps as well. Obviously, these release windows are mostly educated guesses, and some of these likely won't align perfectly, but if Xbox gets anywhere close to this roadmap, it's going to be an incredible few years for Xbox fans.
Share your thoughts!
What are your thoughts on our Xbox games roadmap? When will Xbox fully deliver on its promise of one major first-party game per quarter? Let us know in the comment section below! And if you're looking for something to play while we wait for these Xbox Game Studios titles, be sure to check out our list of the best games on Xbox Game Pass.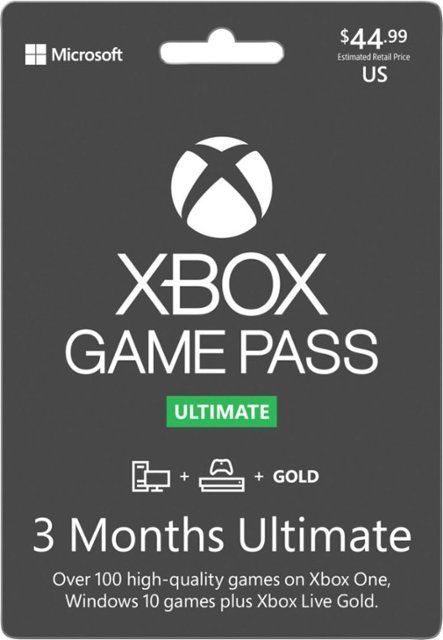 So many games
Hundreds of great games for one low monthly price.

Xbox Game Pass is already a remarkable deal, but as more and more big Xbox games get added, the service gets harder and harder to ignore. Dive in and check it out for yourself.
Get the Windows Central Newsletter
All the latest news, reviews, and guides for Windows and Xbox diehards.
Miles Dompier is a Freelance Video Producer for Windows Central, focusing on video content for Windows Central Gaming. In addition to writing or producing news, reviews, and gaming guides, Miles delivers fun, community-focused videos for the Windows Central Gaming YouTube channel. Miles also hosts Xbox Chaturdays every Saturday, which serves as the Windows Central Gaming weekly podcast.