Psychonauts 2 on Xbox and PC: Pricing, trailers, PS5, gameplay, and everything you need to know
The cult classic from Double Fine is back!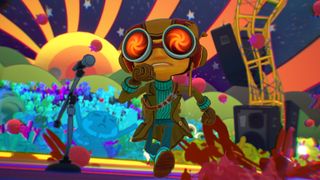 (Image credit: Xbox Game Studios | Double Fine Productions)
The original Psychonauts from 2005 still maintains a cult following of loyal players that adore it for its iconic humor, colorful and crazy world, and wonderfully distinct gameplay. In fact, we agree that Psychonauts is still worth playing today. After a long, 16-year hiatus, Double Fine Productions and Xbox Game Studios finally bring players what they've been seeking for a long time now: Psychonauts 2. Combining tried-and-tested platforming gameplay with striking visuals and a completely unique premise, Psychonauts 2 delivers on every front and is an excellent sequel. Here's what you should know about Psychonauts 2 on Xbox and PC.
Enter the mind
The long-awaited sequel

It seemed impossible that the original Psychonauts could ever be usurped, but its sequel from Double Fine Productions squarely accomplishes the seemingly impossible task with brilliant writing, insanely creative and beautiful worlds, and much more.
What is Psychonauts 2?
Psychonauts 2 is the long-awaited sequel to the cult classic Psychonauts, which was an intense 3D action platformer that saw players dive into the literal minds of different people, leading to a colorful and insane world in which the imagination of the creators was the only limitation.
The first Psychonauts came out in 2005, so it has been over 16 years since the first entry. Thankfully, Psychonauts 2 is real, and Double Fine Productions, the creators behind the series and many other charming titles, have managed to improve upon the fantastic original in practically every way.
Psychonauts 2 was first announced back in 2015, and since then, it has been a very long, bumpy road to release, with numerous setbacks and compromises that Double Fine had to make for the project. After a successful crowdfunding campaign and an acquisition by Microsoft, Double Fine was all set to make Psychonauts 2 better than it could've ever imagined. There were times when it wasn't sure the project was going to survive, but Psychonauts 2 is real, and it's great.
You don't need to play the original Psychonauts before Psychonauts 2, but if you want to dive back into the roots of Psychonauts 2, the original Psychonauts is now available through Xbox Game Pass via Xbox backward compatibility.
If you're unfamiliar with Psychonauts or 3D platformers in general, our Psychonauts 2 beginner guide covers all the basics you need to know before jumping in.
When is the release date for Psychonauts 2?
Update: Psychonauts 2 released on Aug. 25, 2021.
For a long time, we were left wondering when Psychonauts 2 was going to release, with no indication other than vague speculation. Thanks to the Xbox and Bethesda Games Showcase at E3 2021, we finally knew. Psychonauts 2 would officially release on Aug. 25, 2021. Of course, that day has since come and gone, and you can go play Psychonauts 2 right now.
Psychonauts 2 is available on Xbox Series X, Xbox Series S, Xbox One, PC, PS5, and PS4, with Mac and Linux support coming afterwards. It's also available through Xbox Game Pass day one on Xbox and PC, making the game more accessible to a huge pool of players who may not be familiar with the game-turned-franchise.
With this, Psychonauts 2 is one of the best Xbox Game Pass games. Finally, Psychonauts 2 is playable through Xbox Cloud Gaming on mobile devices and low-end PCs.
Versions & pricing
Unlike many other games, Psychonauts 2 doesn't feature multiple versions or editions to choose from. You don't have to worry about seasonal content, microtransactions, or optional DLC additions. Psychonauts 2 has exactly one version to choose from, available across all of its platforms. Psychonauts 2 is a full-priced $60 game that's significantly larger than its predecessor and delivers mountains of content to players.
If you're hesitant to buy Psychonauts 2 outright or want to play the game first, Psychonauts 2 is included in Xbox Game Pass from day one and until the end of time (as a first-party Xbox Game Studios title). This is true for both Xbox and PC, so you have freedom for where you can play Psychonauts 2. You can also play Psychonauts 2 through Xbox Cloud Gaming on a compatible device.
If you're playing on a Microsoft platform, Psychonauts 2 does support Xbox Play Anywhere. That means you only have to buy the game once on the Microsoft Store to own it for both Xbox and PC, with full cross-save ensuring you don't lose any of your progression when switching between platforms.
Double Fine has no plans for a physical release of Psychonauts 2 right now, apart from the already-promised physical editions heading to early Psychonauts 2 crowdfunding backers. There's a chance for a physical release for Psychonauts 2 after its initial release, but the game is digital-only right now.
Where can I watch all the trailers for Psychonauts 2?
The closer we got to Psychonauts 2 and its release, the more trailers and gameplay we got of the game, including Jack Black from JablinskiGames playing Psychonauts 2! Now, there's a ton of trailers you can watch to get accustomed with Psychonauts 2, if you're still not sold on the game.
The announcement
The first look
The gameplay
Xbox Games Showcase 2020
JablinskiGames and Psychonauts 2
A new psi-power
Tim Schafer Q&A
Gameplay trailer
Release date trailer
Story trailer
Windows Central preview
Musical tour
Basic Braining Episode 1
Basic Braining Episode 2
Basic Braining Episode 3
Basic Braining Episode
Basic Braining Episode 5
Psychonauts 2 launch update
Basic Braining Episode 6
Previously on Psychonauts
Launch trailer
Basic Braining Episode 7
Windows Central reviews Psychonauts 2
We here at Windows Central were fortunate enough to be able to go hands-on with Psychonauts 2 ahead of launch. Jez Corden's Psychonauts 2 preview, which includes the video above, highlights exactly why we believe Psychonauts 2 stands a chance to become a game-of-the-year contender.
Our Psychonauts 2 review drove home everything we witnessed in our initial look. Psychonauts 2 is one of the best Xbox games of the year, and it's a must-play for anyone who wants a very different gaming experience from the run-of-the-mill "AAA" title.
Psychonauts 2 features gorgeous visuals and captivating gameplay that revolves around an absolutely crazy world, meaningful and powerful narrative writing, relatable and personal NPC interactions, and a tendency to shatter your expectations at every turn.
Whether you're on the fence about Psychonauts 2 or totally psyched (pun intended), be sure to check out our Psychonauts 2 review for more details and a spoiler-free insight.
Who is the developer for Psychonauts 2?
Psychonauts 2 was developed by Double Fine Productions, a long-running games studio renowned for creating beautiful and truly unique gaming experiences that you can't find anywhere else. Double Fine is often described as a "AAA" indie game studio, meaning that it makes the sort of games usually developed by smaller independent studios, but with the quality of a "AAA" studio. Double Fine was also responsible for the original Psychonauts in 2005, and fans have been asking for a sequel to that gem for years. In 2015, Double Fine finally answered the call.
Double Fine Productions was founded by Tim Schafer in 2000, and has been making legendary games like Brutal Legend, Psychonauts, and Broken Age ever since. In 2019, Double Fine was acquired by Microsoft and became a member of the Xbox Game Studios family, making exclusive experiences for Xbox and PC. Because of this acquisition, Psychonauts 2 was able to deliver on its original vision.
Crowdfunded success
To make Psychonauts 2 a reality, Double Fine needed some extra help with the project and turned to its community to assist with funding. Instead of taking the usual approach and crowdfunding the game through Kickstarter, Double Fine did something slightly different. The studio chose to create its own crowdfunding platform known as Fig, where a fan's investment can earn them exclusive rewards. These backers even have their names featured in the "Hall of Brains" in-game.
With the goal of raising $3.3 million to fund development, over 24,000 backers pledged towards the campaign to raise over $3.8 million in total a month after it was announced.
But, even with this success, the game was far from being a reality. Double Fine reportedly need to cut several boss battles and, unfortunately, accept certain compromises with the game to make Psychonauts 2 happen.
Joining the family
Back in 2019, Tim Schafer, the owner and founder of Double Fine, announced to the world that Double Fine Productions would be joining the Xbox Game Studios, alongside seven other studios that joined Microsoft's growing family of studios earlier that year. This was a significant shift for Double Fine, but it quickly became apparent that Double Fine would be allowed to embrace its creativity, just without the worry of budgetary concerns. Psychonauts 2 was back on track, and Double Fine was able to restore some of the lost content it had been forced to remove.
There was concern that Psychonauts 2 would miss out on other platforms beyond Xbox One and Windows after the acquisition. However, Double Fine confirmed that Psychonauts 2 would still release on every promised platform, including PlayStation. This does mean that Psychonauts may very well be the last Double Fine game we see on PlayStation, though, with future games likely being exclusive to Microsoft's platforms.
What is the story and setting of Psychonauts 2?
Psychonauts 2 will follow the same protagonist from the first game, Razputin Aquato and will naturally follow the story directly after the first game's ending. If you're not familiar with the premise of the game, that's all right. We've set up an excellent overview of the story leading up to Psychonauts 2 and what players should expect from the story in this new entry.
The story so far
Following Razputin "Raz" Aquato, the original Psychonauts mostly revolved around a fictional government training facility under the guise of being the Whispering Rock Psychic Summer Camp. Raz gets caught up with the Psychonauts, a group of characters that are gifted with psychic abilities like telekinesis, among several others.
What unfolds is a tale that would make most go, "How do they even come up with this stuff?" Like a few classic cartoons, Psychonauts definitely has the vibe of being created under a drug-induced trip.
After learning of a plot to harvest the brains of other Psychonauts to create a psychic-powered army, Raz delves into the minds of friends and enemies alike to free his companions and save the day. The end of the game sees the Psychonauts — Raz included — rushing off to save the leader of the Psychonauts, Truman Zanotto, who has been kidnapped.
In 2017, Double Fine released Psychonauts in the Rhombus of Ruin, a virtual reality game developed for PlayStation VR, Oculus Rift, and HTC Vive. Rhombus of Ruin picks up where Psychonauts left off and follows Raz's journey to save the Grand Head of the Psychonauts, Truman Zanotto.
Psychonauts in the Rhombus of Ruin was meant to bridge the first and second game's narratives. However, you don't need to play The Rhombus of Ruin (or even the first game) to understand what's happening in Psychonauts 2, as the game features a helpful video overview before you start.
Where the story picks up
Raz has finally arrived at the Psychonauts headquarters, known as the Motherlobe, but not all is as it seems. Clearly the person who kidnapped the Grand Head of the Psychonauts couldn't have accomplished the feat alone, and the Grand Hand himself is apparently still out of commission. On top of this, Raz's dream of being a Psychonaut hasn't exactly panned out as he imagined it would.
It's up to Raz, returning characters from the Psychonauts universe, and all-new friends to unravel the mystery of who has infiltrated the Psychonauts organization, and why they're attempting to resurrect the deadly and terrifying Maligula. Psychonauts 2 features incredible writing and storytelling, with multiple secrets, twists, heartfelt lessons, and much more. The plot of Psychonauts 2 is much deeper than it originally appears, and includes a ton for players to uncover.
What are the features and gameplay in Psychonauts 2?
Psychonauts 2 is a 3D action platformer, so players have to navigate through chaotic levels filled with enemies, obstacles, and puzzles. Players take control of Raz and utilize his psi-powers (with several new ones making their debut) to overcome every hardship and make it out on top. Psychonauts 2 features a wide variety of worlds from colorful and silly to dark and morbid, all with the studio's signature sense of humor and crisp platforming fun.
Raz has at his disposal a wide variety of powerful psychic abilities, and he'll learn more along the way. Returning powers like Telekinesis, Levitation, and Pyrokinesis are here, but new abilities like Time Bubble and Mental Connection help you traverse the world in Psychonauts 2 in brand-new ways.
Source: Xbox Game Studios | Twitter
Psychonauts 2 also features an incredible appearance from none other than Jack Black, who voices a mysterious orb housed in a long-forgotten brain. What kinds of secrets does this character hide, and how will Raz help them uncover them? It's up to you to find out, and it's one of the coolest experiences in Psychonauts 2.
What are the accessibility features in Psychonauts 2?
During Global Accessibility Awareness Day, which Xbox celebrated, Double Fine held a stream to discuss the plethora of awesome accessibility features present in Psychonauts 2. Accessibility is a vital facet of video games, and Double Fine put in the work to ensure that as many players as possible can play their game.
Psychonauts 2 features the usual bout of accessibility features for colorblindness, font legibility, full control bindings, and much more, but also includes a ton of game difficulty settings.
If players need or want to, they can even make themselves invincible, disable fall damage, or massively increase Raz's damage in combat. This is all to make the game easier for some, as Double Fine has decided that letting players enjoy their beautiful world and narrative is far more important than arbitrary difficulty. All of these settings are entirely optional, and give players a ton of control over their Psychonauts 2 experience.
It's fantastic to see Double Fine take accessibility seriously in Psychonauts 2, and highlights why Xbox Game Studios is one of the leaders in game accessibility.
If you want to see some of the (initial!) accessibility settings Psychonauts 2 gives players at the beginning of the game, check out the screenshots below!
Image 1 of 6
What are the Xbox Series X|S Optimizations for Psychonauts 2?
We knew that Psychonauts 2 would be an Xbox Series X|S Optimized title at release. This means additional performance and visual features for Psychonauts 2 over the Xbox One version. It turns out that Xbox Series X|S is the best place to play Psychonauts 2, with several optimizations and even an exclusive feature.
Here's what we know about the Xbox Series X|S Optimizations for Psychonauts 2:
Up to 4K resolution and 120 FPS. Psychonauts 2 is Xbox Series X|S Optimized, and will offer the best experience on Xbox consoles when it releases. We now know the exact performance targets for Psychonauts 2, and it looks great.

Xbox Series X will play Psychonauts 2 at up to 4K and 60 FPS or 1440p at 120 FPS
Xbox Series S will play Psychonauts 2 at up to 1620p and 60 FPS or 1080p at 120 FPS
Both consoles will support Variable Refresh Rate (VRR) on supported TVs or monitors

Full HDR10 support. Psychonauts 2 will support HDR for increased contrast and superior colors, but for now, HDR support is exclusive to Xbox Series X|S consoles.
Xbox Play Anywhere. Psychonauts 2 is an Xbox Play Anywhere title, meaning you only have to buy the game once to own it on both Xbox and PC. This also comes with full cross-save support, so you can go back and forth between Xbox and PC, and never lose your progress.
Xbox Smart Delivery. Smart Delivery support is also on board for Psychonauts 2, which guarantees you'll always be playing the best possible version of the game for your console, with no additional cost or hassle. This ties into cloud-save support, so you won't lose your progress even if you start playing on Xbox One and upgrade to an Xbox Series console.
Will there be a PS5 release for Psychonauts 2?
Despite the fact that Double Fine is now an Xbox Game Studio, Psychonauts 2 is still fully available on PlayStation consoles. Microsoft has been clear about upholding previous deals and partnerships when they acquire a studio, which has remained true even with more recent acquisitions like Bethesda.
However, Psychonauts 2 runs on PS5 in backward-compatibility mode, which means it'll play identical on the PS4. There are no enhancements to Psychonauts 2 like greater visual fidelity, higher performance, and HDR support on PS5 at launch. However, Psychonauts 2 has an uncapped frame rate on PlayStation, so the PS5 plays at 60 FPS versus 30 FPS on the PS4 Pro.
This doesn't rule out Double Fine updating Psychonauts 2 in the future to be optimized for PS5, but that's the reality now. If you want the best possible Psychonauts 2 experience, you'll find that on Xbox Series X and S.
Enter the mind
The long-awaited sequel

It seemed impossible that the original Psychonauts could ever be usurped, but its sequel from Double Fine Productions squarely accomplishes the seemingly impossible task with brilliant writing, insanely creative and beautiful worlds, and much more. Psychonauts 2 is now available, and it's well worth your time.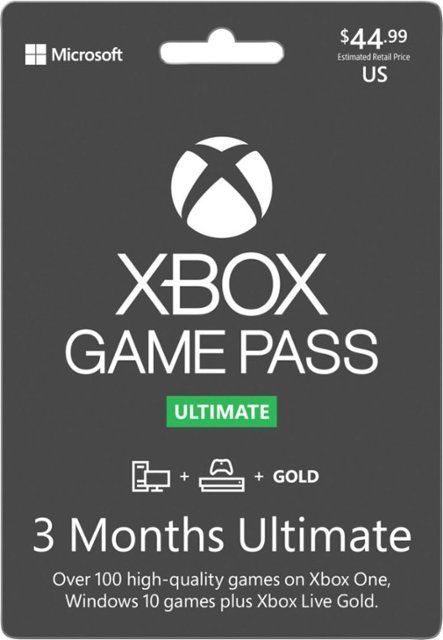 Psychic adventures
All your gaming needs in one subscription

Is the Xbox Game Pass Ultimate the best value in all of gaming? It's possible. Ultimate bundles your Xbox Live Gold subscription with an Xbox Game Pass subscription for both Xbox consoles and Windows PCs. Psychonauts 2 is available through Xbox Game Pass and Xbox Cloud Gaming.
Get the Windows Central Newsletter
All the latest news, reviews, and guides for Windows and Xbox diehards.
Jennifer Locke has been playing video games nearly her entire life, and is very happy Xbox is growing a stronger first-party portfolio. You can find her obsessing over Star Wars and other geeky things on Twitter @JenLocke95.