Xbox One to get new media player, new Friends section and more in future updates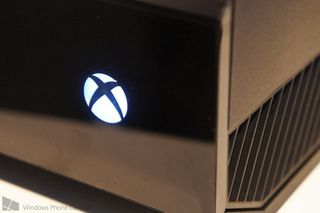 Microsoft is planning to add a number of new features to its Xbox One game console in the coming months, and today the company revealed several of them ahead of its Gamescom press event.
Here's a list of the features Microsoft announced today that will be added to the Xbox One in the near future:
Friends section – The new Friends section has been available for a few early access Preview members and we're expanding it to everyone enrolled in the Preview program. The new Friends section enables users to see at a glance what's going on with their friends. They can stay up-to-date with their current activities, the most popular games their friends are playing, and a Gamerscore leaderboard to see who has improved their Gamerscore over the last 30 days.
Snap Center – Some of gamers' favorite features in the Xbox 360 guide, are coming to Xbox One in a way that's now truly be side-by-side with games. Messages, friends, parties, and achievements will all be available in the new Snap Center, providing a seamless way to switch back and forth without having to leave a game.
Threaded Messages – Keeping gamers in their games while they multitask has been a huge focus. The new Messages app features threaded messages with the full conversation history – including embedded links to Game DVR clips – that can be viewed without interrupting gameplay.
Media Player – A new app will be available soon that enables users to play media files from either an attached USB device or from a network connected home media server that supports DLNA protocols. The preview version of the Media Player app will initially only support USB devices, with DLNA support coming soon. Xbox One will support more formats than Xbox 360, including support for dozens of new file formats like mpeg 2 TS, animated gifs and mkv which will be added by the end of the year.
Stream TV to SmartGlass – Launching first in markets receiving the Xbox Digital TV Tuner, Xbox One owners will be able to stream their TV across their home network to their smartphones and tablets using the Xbox SmartGlass app. They can also pause, play and rewind as well as change channels, without interrupting gameplay on the Xbox One. This will work for SmartGlass apps on Windows, iOS, and Android.
Boot to TV – Now Xbox One owners will be able to set their console to boot directly to television when coming out of connected standby.
Live TV mini guide – For markets where OneGuide is available, a new mini guide on the bottom of the screen will display details about the TV content that is currently playing. Users can quickly change channels and see what's on other channels, while still watching TV.
Microsoft also announced that the Xbox One Digital TV Tuner that was announced last week will get a limited preview program ahead of its full launch in October in UK, France, Italy, Germany and Spain. Finally, the company says it is doing a lot of work on the backend to prepare for the launch of the console in 29 new markets later this year.
What do you think of these new features that will be added to the Xbox One?
Source: Xbox Wire (opens in new tab)
I hope these changes makes transitions one app to another faster

Didn't they say they were going to focus on gaming, not entertainment? I refuse to pay for digital cable so some of this seems useless. I have QAM HD channels and all the TV guides including Wii U don't list the correct channel #s making it useless.

These are additional features and enhancements. They are not intended to replace any gaming aspects of the console. Nice troll attempt, though.

Exactly. Thank you. I have digital satellite, and I can turn over the TV just by saying the channel name: "Xbox goto BBC" Also, MS said they were gaming only at E3 - not forever. Only trolly PS fanbois suggest otherwise. Stupid trolls.

I'm not a troll, I believe it was the CEO that said they would focus less on entertainment and more on gaming. That's why this update was surprising to me. Also, I haven't found a tv guide that lists the correct QAM numbers so I don't think it would tune to my correct channels.

Why is Xbox One doing away with our Avatars? Speeeennt soo much on avatar costumes and props and now no one sees them except gamerpics. Please bring back our avatars.

It is annoying. Should make our avatars the Cortana avatar on our phones and other devices when she gets to them.

This is the first I've heard if avatars disappearing. Missed that memo, somehow.

Are you saying that you would like to be able to dress Cortana in clothes and props that you purchased for your avatar?

Mmmm. DLNA, maybe now I can replace my 360

Finally, DLNA!!! it will finally be worth the purchase and I can ditch my ATV2 with XBMC. I hope it works as well or better than XBMC, or else it wont be used.

Media center is out but looks like we will get a DLNA client finally.

Can DLNA be enable for the 360? I'm looking at purchasing a rock chip device for my 360.

Now I'd like Microsoft to build a US version... a USB digital tuner with a CABLE CARD slot *or* DLNA support for third-party tuners like Silicon Dust HD Home Run. "Re-Imagine"...
Windows Media Center as Xbox One Media Center by integrating with: OneGuide, DVR, USB 3 storage, Snap-mode, Kinect, *and* Media Remote. "Better Together"...
Provide better entertainment *and* gaming experiences together. Diversified functionality will sell more "Devices and Services". "Cutting the cable" ...
Microsoft, be a hero and help us cut the cable! Cable company STB and DVR boxes charges are outrageous and never ending!

What do you mean by never-ending? My cable company sells their PVRs and STBs outright for a one-time fee, and from there you can use it for years and years.

Ok, if I can get DLNA support across my network then I'm going to put some cash down for an xbone...

This is great! In another year or so it will be almost as capable as the 360.

USA needs this digital tv tuner, FCC assemble!

I didn't rush to get an Xbox One at launch because at the time it felt like it was behind the 360 feature-wise. These updates finally appear to erradicate the feature gap and in many ways take it beyond the 360. The time for me to join the new-gen of gaming may be getting close!

Neither the PS4 or One were ready, nor were the games. Titanfall is a different game than what launched. I really enjoy Titanfall now. I am bitter about the lack of Media Center, but MS seems to be trying to right their wrongs, so who knows...

Does it include fucking region free dvd playback like every other bluray player in existence or are we still left out in the cold on that one?

I'll admit though that a lot of those features are much appreciated, especially the upcoming tv tuner integration and smart glass interactivity. I really don't understand the snap centre though, isn't that what we already have?

It sounds like Snap Centre may be a way of bundling these similarly-focused apps into a more unified snap experience, rather than forcing you to back out into the Snap menu to switch been each. Also the specific wording 'without interrupting gameplay' is interesting; I wonder if that's significant?

Interesting, I need to learn more about snapping, as I currently have no idea how to switch control between the snap and the game, among other things.

Double-tap the Xbox/guide button to switch between the snapped and full screen apps.

You switch control between the main app/game and snapped app by either saying "Xbox, switch" or by doube tapping the Xbox button on the controller.

Sweet, kudos to you both.

Even more annoying when you sell your bluray player because you got a One only to realise you now can't watch all your movies and tv shows.

So, the Xbox One is region free for games but not DVDs and BluRay discs?

Yeah, it is the same system s the 360, I guess it was just wishful thinking on my part because standalone players, while blurays are region locked, DVDs nowadays no one seems to care about.

Yeah. Hopefully they add support for it to Windows and WP as well.

Moliplayer Pro plays MKV, RMVB, AVI , FLV, FLAC, APE ...

This is also the only thing I saw.

Oops, put this reply in the wrong place, sorry. :-)

Seems like some very decent updates ahead of us

Finally the ability to play files from USB!!

Did someone say .MKV support??? Is that FOR REAL!?

Is this gonna last forever?!

Now the ONE is ready to live up to its name. 360 I can finally retire you to the bedroom. Your little brother is ready to be a man. DLNA has finally come and they threw in MKV support. Can you believe that. Just so you know Microsoft, I still purchased the music pass but now my media experience can become complete. HU RAAA!

Been waiting for true DLNA support to replace my PS3 in the living room. Support for .MKV files is nice, now they won't need to be transcoded.

Animated gifs does that mean maybe animated and customized gamertags? Just wondering

Don't think so. Especially since you are not able to upload your own gamer-pics

All they need to do now is make an xbox one with kinect and media remote bundle (no games or games controllers included) for £249.99 & I'll sell my ps3, move my xbox 360 upstairs and upgrade to Xbox One!

bit optimistic about the pricing? It retails for £380 roughly for xbox,kinect and one controller, taking the controller and adding the media remote doesnt warrant a £130 price decrease

Yeah I know lol, it will be a while before it hits anywhere near that price point. I'm trying to wait for more affordable price point but I don't think I'll be able to wait that long!! I'll wait and see what pricing is like in the new year.

Can't wait to stream tv to my phone or surface!!!!!

Yes, I think that might be what I am most excited about. Streaming games next would be nice..
To my surface that is.

Hopefully streaming TV is the first step towards streaming games. They have it going one way, now they just need to get the controls going back the other way.

Excellent! DLNA streaming of media libraries will enable access to recorded TV from my media center PC, something that I currently can't do via my DMA2200. Stream TV to smartglass is also a great step as it replaces the need for a TWC app that was started on the 360 but lacked live network TV integration. Do I still want a better solution for live TV? Yes. But very good news here.

Windows Media Center PC!
YES.

I hope that means they will be adding MKV support to WP and Windows 8 as well!

Moliplayer Pro plays MKV, RMVB, AVI , FLV, FLAC, APE ...

Yes MoliPlayer and there are also Win8 apps that support these formats but that doesn't mean that it wouldn't be great if they would be supported natively.

.mkv and .m2ts is fantastic, fingers crossed this also means audio support within files for dts-hd or dts minimum and lpcm. If so, hello full bluray quality file playback.

They just need to make the entire menu system faster and more responsive, then add more media features. Get it to work before adding to it.

And who said it won't be that way? You're assuming things you don't know.

MKV? I think I just wet my pants. Posted via the WPC App for Android!

Really awesome stuff :) now all they need to add is remote access via smart glass :)

These are pretty awesome. Especially streaming media to my tablet. The Wii U does something similar for its controller but I prefer Microsoft's solution where you get to choose what you stream to.

New media player sounds primed for Plex app

I'm confused so Nokia play to and windows media player streaming isn't dlna?

They certainly make use of DLNA, but I think what this update means is that it won't just be one way, if you have DLNA servers on your network, you will be able to navigate them from the Xbox, you won't have to push the content from another device to get the media up and running.

Could this be enabled for the 360 too? Otherwise, I'm forced to purchase a DLNA device for my TV.

For the 360, you can browse servers, or you can setup windows media center connect (which while slower works better imho).

Re jjmurphy,
Nothing about Windows Media Center is slow. There is nothing that is comparable to the full range of features with DVR. Add a Ceton 4 or 6 tuner and see for yourself.

It is but I believe this means it will work the other way as well, as in you can browse your windows media player library on your pc from the xbox one

Ok I thought so now that I read it said dlna network, wasn't Sony the ones who created it yet don't have it, they where the one anti DRM, yet, music unlimited, no way to play owned media, playstation now, somebody seems to love DRM despite what they say

With DLNA and Mkv I can finally retire the old PS3 and gave the Xbone plugged in full time to complete the ecosystem with they Lumia 920 and my Surface Pro 2 256. Bring on threshold to bring them all together.

Question: Does this mean I can stream Sky Sports to my Surface RT, if I have my Sky box plugged in to the XBOX? or only streaming of TV played through the new reciever?

Sounds like some awesome new features coming. I'm glad to be part of the preview program and can't wait to try these out.

I want the media player update so bad. I'll still have to switch over to my media center/xbmc computer to stream sports but that'll be it. So close!

Does this mean that since DLNA is supported you could use the HDHomerun network tuner to watch live TV? Would a channel guide be supported if you could? I would love to get a One if I could use it to watch TV.

Add network tuner support and dvr function. Then we'll talk.

Yea Sony fanboys don't have ish to say now between games and all the apps and media features ps4 needs to step it up they're still waiting on games yet that's there focus and 99% of their games are played on Xbox and most have we even get most of the content first besides destiny

MKV support! I hope subtitles work as intended as well. :D

Not necessarily huge upgrades, but important ones in their quest to be the all-in-one system. I definitely appreciate booting directly to TV. After plugging in our antenna via a Homeworx PVR box, I've been finding it odd that after booting up I still have to select it to full-screen it. What we still need for our use case: Miracast and/or a full-fledged browser for streaming video. Apps for CTV and CityTV would solve a lot of it, but ultimately I would want browser or Miracast, too, as other uses come up. Plex app

Well hot diggity damn! They said fuck the bullshit, we doin the damn thing! Mkv support is huge! They are really listening to their community unlike some other console manufacturers I know!

Indeed, great time to be on Xbox. Now I can comfortably say that this can be my only device in the living room. Media Playback. Check. Bluray. Check. Gaming. Check. Latest Movie rentals. Check.

Media Player. MKV support, dozens of new formats. DLNA. Fuuuuuuck Yeaaaaaaahhhh!!!!! Best. Console. Ever. Period. People need to realise that in terms of feature set, Xbox is miles ahead of Playstation. Don't get me wrong I LOVE Sony games, but they are slow and weak when it comes to feature set. Which I find to be important to me.

The article said about streaming TV to SmartGlass, "This will work for SmartGlass apps on Windows, iOS, and Android." Does "Windows" there include Windows Phone, or will we be late to this and lagging behind the competing OS' like with Tablet Office for iPad?

Windows Phone 8 has a SmartGlass app that is at least as good, if not better than the versions for iOS and Android. So does Windows RT, however I expect the DLNA thing will only work on Surface 2 and not the original Surface (Surface RT)

I know the WP app is good, but the article says that this new tv-streaming features will only be on Windows, iOS, and Android. It doesn't not list Windows Phone. Either the article is wrong, "Windows" is meant to imply all versionsing of Windows including WP, or Windows Phose will begin to lag behind Android and iOS even for SmartGlass. I think it must be one of those 3 options. Does anyone know which of those is the case?

Can't confirm, but I believe the intent was to merge Windows RT and Windows Phone into 1 OS ... leaving Windows OS and a Tablet/Phone OS ... I can't imagine them leaving the Windows phone out of the mix, seeing as the Universal Apps are basically 1 in the same right now. My Bet is "Windows" implies all versions of Windows.

I hope they also add .SRT support

Media Player sounds like the long awaited PLEX App

File formats are cool and all, but codec support is where the reward points are. File formats != or codecs. And what's the difference between DLNA and FTP? Would SSH-FTP be feasible?

I was excited about the TV integration for the Xbox One. It has left me underwhelmed. Change channels? Most of my TV consumption is watching pre-recorded content on the PVR. Let me control *that* with my voice, and now you've got something. I haven't channel-surfed for over 20 years.

This is actually amazing. I especially love streaming live TV to other SmartGlass devices, without interrupting things for others using the console. Might actually get one, now. Haha!

Is this the final nail in the coffin for media center?

I will be happy when apps can play music in the background eventually ... I dint want to have an app snapped so I can listen to music while gaming ...

I dont think this will be possible since most games are in surround sound and most music is stereo.

Well ... I don't know what magic they utilised on the 360 but I hope they will bring it back, since the 360 was able to play music when playing games in the background. Btw: The One is able to play music while gaming, too, but the app has to be snapped to do this which is quite annoying since it takes up screen space :/

MKV Support?!?!?!?!? It's over now yall!

If anyone is in the preview program, I'd love an invite....psugrad1999

This is actually the type of stuff that could get me to dust off my 360 and replace it with a One. The media aspects are super compelling for me. Streaming MKV files off a DLNA connected network drive, hell yes. Streaming TV, live sports or DVRed shows, to a Surface tablet via Smartglass, gimme! Boot directly to TV using a universal remote, could be great. I'm not 100% sure how TV through the Xbox One works when you have a cable DVR in the equation, but there's a lot of potential. The cable TV guide is dismal and the Xbox replacement is interesting, but I can't live without the DVR. I don't know what the threaded messaging and snap center features do, but if they allow you to multitask alongside TV it could be pretty sweet. I can image Skype alongside TV being a great way to watch shows together with people and Twitter/Reddit alongside the TV could be awesome for making live sports more social.

Well yeah, this is actually possible! You can snap apps while watching TV afaik.

We need the Xbox One to be a Media Extender for the amazing Windows Media Center (DVR++) with the Ceton Tuners (4 and 6) to replace the dumb Cable TV boxes not to mention the tuners for the over the air digital signals and the media in your library and on the internet. Just like the Xbox 360s.

I want to see some backwards compatibility

But will it read media off of smaller usb devices or will it still only read large hard drives?

I want the DLNA client app now. I've lost my patience waiting for months and months now. My MINIX is still the king of multi media in my home. I want my Xbox one more usable aside from gaming.
Windows Central Newsletter
Get the best of Windows Central in in your inbox, every day!
Thank you for signing up to Windows Central. You will receive a verification email shortly.
There was a problem. Please refresh the page and try again.