Out This Week on Xbox One: Lara Croft and the Temple of Osiris and Giana Sister: Twisted Dreams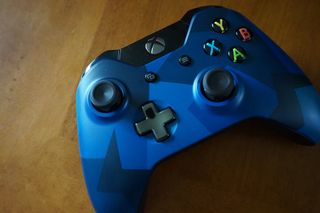 This week we have a few more stocking stuffers to add to your holiday gaming catalog for Xbox One. What is easily the most anticipated downloadable title of the year, Lara Croft and the Temple of Osiris, launches this week. Giana Sisters: Twisted Dreams – Director's Cut launches this week as well as the ultimate remaster of the game for next gen consoles.
Lara Croft and the Temple of Osiris
Raiding a god's tomb
Lara Croft and the Temple of Osiris is the sequel to the award-winning game Lara Croft and the Guardian of Light. The story begins with Lara looking for the Staff of Osiris, but upon arriving at its location she realizes her rival, Carter, has beaten her to it. Once the staff is removed they are both cursed and awaken the ancient god, Set. Lara and Carter realize that the only way to take down the curse is to resurrect Osiris, which is another feat of its own.
The game is a puzzle- action platformer and time around Crystal Dynamics takes the co-op to a different level by allowing four players to play together instead of 2. While it is a cooperative experience, all players have their own score to make it that much more attractive. So are you going to be a team player, or are you going to sacrifice your team for a higher score?
Lara Croft and the Temple of Osiris awakens tomorrow, December 9.
Giana Sisters: Twisted Dreams – Director's Cut
It's all about Giana once again
Giana Sisters: Twisted Dreams is a puzzle platformer by Black Forest Games. The development of the game was actually funded through Kickstarter. The Giana Sister have grown up a bit since we last saw them, but nothing has really changed. Once again Maria is abducted, and it is up to her sister, Giana, to come to her rescue. This time Giana has learned how to manipulate her dreams and use them to her advantage. When she manipulates her dreams, she goes from Pretty Giana to Punk Giana.
Pretty Giana can twirl and float through the air to avoid the gravest of dangers. Punk Giana instead runs into danger using her dash attack which has her slashing through enemies and running off of walls. You can switch between the two instantaneously in the game that will then change the level design as well as the games audio.
The game also features competitive multiplayer, which is the first in the franchise. You can race up to 3 other friends as you race to the finish line. When racing there are tons of boosts and weapons to use to impede your competitions hopes of victory. Giana Sisters: Twisted Dreams – Director's Cut launches tomorrow, December 9.
I have that controller... Its not so cool in person. My COD and Titanfall controllers are way hotter.

I have it too, I think it's awesome! I prefer it to my titanfall one.

In person it's not as blue as it would seem, just looks like black one almost.

What happened to the other Giana sister?

I need some good action rogue-like-lite indie games on the Xbox one. I can still dream of The Binding of Isaac Rebirth on Xbox......

Sounds like Below might interest you, though it's not out yet.

Rather weird that we haven't heard much about Below recently

Looks interesting, thanks for the heads up

Beware of your sanity with that Giana game. Sadistic difficulty.

That was my first thought too! No offense to the article of course... But that's console is RAD!

Is this the Lara Croft that all the PS4 people are upset because it's exclusive to XB1?

No lol that one will be dropping next holiday

Is that a Walmart exclusive controller? Or was that 360?

Already have Lara pre-ordered but may pick up Giana as well if the multiplayer race thing is good....looking for some games for couch play for parties.

I thought this was the one game called "Lara Croft and the Temple of Osiris and Giana Sister: Twisted Dreams" hahaha. Clearly, I'm not a gamer

I need a red/orange/black one.
But nice to see Giana on it. Someone should emulate C64 on the One.
Windows Central Newsletter
Get the best of Windows Central in in your inbox, every day!
Thank you for signing up to Windows Central. You will receive a verification email shortly.
There was a problem. Please refresh the page and try again.