Xbox One Stereo Headset on sale for $49 at Groupon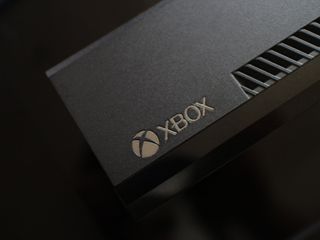 Xbox One Stereo Headset is on sale right now over at Groupon for $49.99. If you've been looking for a great sounding yet affordable headset this is definitely one to go with especially with it being 38% off.
The headset features two 40mm neodymium speakers to give you a full-range audio experience even when your girlfriend is asleep. The microphone on the headset offers a frequency response of 100Hz - 10Khz. This headset is made to allow you to play for hours on end with its comfortable design. Included is Microsoft's Xbox One Headset Adapter, which allows you to plug in the headset into your controller instead of having to wire it directly to your console.
One huge advantage of the adapter is that it also lets you adjust the volume of the game and chat so that you can focus on what you want to hear. Head to the link below to get yours! But act fast, the deal is live for just two more days.
Source: Groupon (opens in new tab)
Windows Central Newsletter
Get the best of Windows Central in your inbox, every day!
Does it works on Mobile & pc ???

It does work on mobile and PC, too. Have had one for months and it's great. Only thing it doesn't do on mobile and PC is the volume adjustment and control. But is great as a good set of headphones.

@RatPriesr Are the ear pieces the type that are foam that sit against your ear, or the type that cover around ear and make a seal?

Ooops, we see a pattern here

Hows the music sound quality on these?

Haven't used these for music yet but the game sound is great for the price!

Sweet! Just ordered one! Been waiting on a deal for this. Thanks Windows Central!

So can I listen to music with these and workout? Is it wireless?

Yes these have a regular headphone jack

Having owned a few wireless headsets I can say this.
Wireless is cool and super convenient, however wired is the best long term bet. Once that battery gets just low enough you start to have problems, even if its only down to 25% Stick with wired unless your OK with always having to be on top of keeping your batteries at full charge. Wireless is cool, just keep on top of that battery level. Wired is great, it just works.

Ordered! Thanks Windows Phone Central. Waiting for these to come down in price. Now I can 'quietly' listen to the car sounds from Forza Horizon 2.

That is the exact reason I bought a pair a few months ago. I love the sounds of Forza 5, but they get on my wife's nerves. Lol.

I have a set, and for the price they are amazing. They don't have surround sound just because of the low price. You should pick up a set!

I have had this headset since it came out and say it was a good replacement for my turtle beach headset.

Thanks for the tip, just bought. Was waiting for another deal like this.

Very good value at this price. Sound is pretty good.

Are the ear pieces the type that are foam that sit against your ear, or the type that cover around ear and make a seal?

Can you "hear" the game on the xbox one with these?? or only for chatting?

I would get these if I hadnt already bought a set of Astro A40's a few months back. I dont use them all the time but when I do, WOW !!