Xbox One vs. Xbox One S — It's not all about 4K
Two types of Xbox One consoles are available today, and 4K support is a big differentiator between them.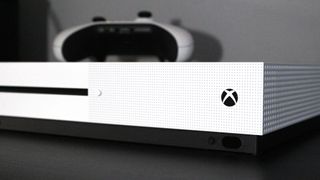 The Xbox One S is widely regarded as sexier, sleeker, and more convenient than its aging sibling, with a 40 percent reduced physical footprint, internal power supply, and various other improvements. Still, for those who already own the Xbox One, the decision to upgrade isn't simple. For those interested in jumping into the Xbox One ecosystem for the first time, the original console can be purchased for a little less.
The Xbox One S's flagship feature is the fact that it powers 4K media experiences, including UHD Blu-rays and Netflix. It also comes with HDR support, providing richer colors, deeper contrasts and brighter highlights. Still, when you consider everything, is the upgrade worth it?
The hard differences
While the Xbox One S does pick up some infinitesimally small performance boosts owing to a more efficient processor, gaming and browsing are nearly identical across both systems. Apps won't load any faster on the S, and save for HDR, you won't see any improvements to your games. It's better to think of the S as a revision of the Xbox One, rather than an all-new console. Here are the main differences:
The Xbox One S is roughly 40 percent smaller than the Xbox One.
The Xbox One S is designed to be placed vertically, without damaging discs or interrupting airflow.
The Xbox One S has an internal PSU, ditching the Xbox One's huge power brick.
The Xbox One S has an integrated IR blaster for controlling your TV, while the Xbox One requires Kinect.
The Xbox One S does not have a Kinect port, requiring the use of a (free) adapter.
The Xbox One S can power 4K media experiences (Netflix and UHD Blu-ray) and HDR for both media and some games.
The Xbox One S looks a lot sexier and comes in various colors.
On paper, the Xbox One S looks as though it dominates the Xbox One in every sense, but in practice you might disagree. The story of upgrading to the Xbox One S is more about the little things, rather than a sweeping upheaval of your existing Xbox One experience.
I upgraded to an Xbox One S, and I don't have a 4K TV
At my girlfriend's place, we were previously using a regular Xbox One for gaming and media, without a Kinect. I recently decided to pick up the Storm Grey Xbox One S 1TB to replace it. My reasons might not be that compelling to some, but for me, it felt like the right decision.
Our place is pretty small, and the Xbox One lived on the desk, next to the TV. Since the original Xbox One will scratch discs when placed vertically, doing so wasn't an option. I also really value the ability to control my TV's volume and power using the Xbox One Kinect. But we didn't have one.
Probably the silliest reason: The Xbox One's capacitive power button is simply annoying when it's in close proximity. A slight brush with the arm, and you'll reboot your Xbox. Curious cat? Reboots your Xbox. I'm pretty sure a wayward ladybug also rebooted my Xbox before. The Xbox One S's power button is mechanical, and flush with the console's body.
Rather than buy a Kinect, I decided to buy an Xbox One S to make use of its integrated IR blaster. Configuring it is extremely easy, and it allows you full remote control over your TV, via the Xbox app that's available for all smartphones and Windows 10 PCs. Being able to place the Xbox One S in a vertical position also saves a ton of room on my desk, and it's a lot quieter than the original Xbox One, which is pretty neat if you're gaming in the same room that you're sleeping. Set in Instant-on mode, my old Xbox One had a habit of whirring up in the middle of the night, which can be annoying if you're a light sleeper.
Finally, this meant I had a spare Xbox One to play with. We attached the old Xbox One to the living room TV, to augment the experience downstairs. Since we don't have a smart TV, adding Netflix, YouTube, and various other apps and services has been pretty nice.
A lot of these reasons are pretty superficial, but the real kicker is that we don't even have a 4K TV. It's the array of minor improvements that made it worthwhile to me. Of course, you can always sell or trade your old Xbox One to strip away the additional cost of the Xbox One S. Additionally, many Xbox One S consoles come bundled with a game too, which can either be sold, traded in or played, adding value.
Which Xbox One should YOU buy?
If you're happy with your Xbox One, but don't have a 4K TV ...
There's very little reason to upgrade, apart from the collection of quality-of-life improvements I touched on above. The Xbox One S's size reduction could be a real boost in certain setups, but if your console is happily tucked away under your TV, you might not see a smaller console as a huge deal. Without a 4K HDR TV, you won't get any additional functionality from upgrading to the Xbox One S.
If you're happy with your Xbox One, and you have a 4K TV ...
If you already own a 4K TV or are planning on picking one up in the near future, you have two options. You can stick with your current Xbox One, and wait for Project Scorpio, set to launch towards the end of 2017. Scorpio will undoubtedly feature all the 4K features found in the Xbox One S, in addition to powering True 4K native-gaming experiences. Or, you can pick up an Xbox One S and begin building up that library of UHD Blu-rays and other 4K content ahead of Project Scorpio's launch. Since you've dropped the cash on an early-adopter 4K TV set, you might as well aim to get the most out of it, providing you don't already have a UHD Blu-ray player or integrated 4K media services such as Netflix.
You're a first-time buyer ...
So, you want to get an Xbox One for the first time, but you're unsure whether to go the extra mile and get the Xbox One S. Project Scorpio also muddies this argument a little, given the fact that it's compatible with all existing Xbox One content, including accessories. You could save a bit of cash by picking up a regular Xbox One, enjoying the library it has on offer today while saving up for Project Scorpio. Or, you could pick up an Xbox One S and a 4K TV now and start building up that library of UHD content for Scorpio's launch. You can always trade-in the Xbox One S, or do what I did and use it to augment a second TV in your home.
There's also another option: You could purchase a regular Xbox One and feel safe in the knowledge that it will be supported for long into the foreseeable future. Developers are not allowed to make exclusive games for Project Scorpio (except for VR). Every game that launches in the next few years will scale between Xbox One and Project Scorpio, meaning that you won't miss out on the latest experiences, even if you choose to stay on the base console. This will save you the most money by far, as it won't require a 4K TV.
Still, the Xbox One S isn't that much more expensive (and right now on Amazon, it's actually cheaper. As mentioned, the bundles usually come with games, and there are some tremendous deals out there.
Did you buy an Xbox One S?
Did you upgrade to an Xbox One S? Were you a first-time buyer? We'd love to get your insight in the comments. If you have any questions regarding the differences, drop them in there and I'll try to provide answers.
More
Get the Windows Central Newsletter
All the latest news, reviews, and guides for Windows and Xbox diehards.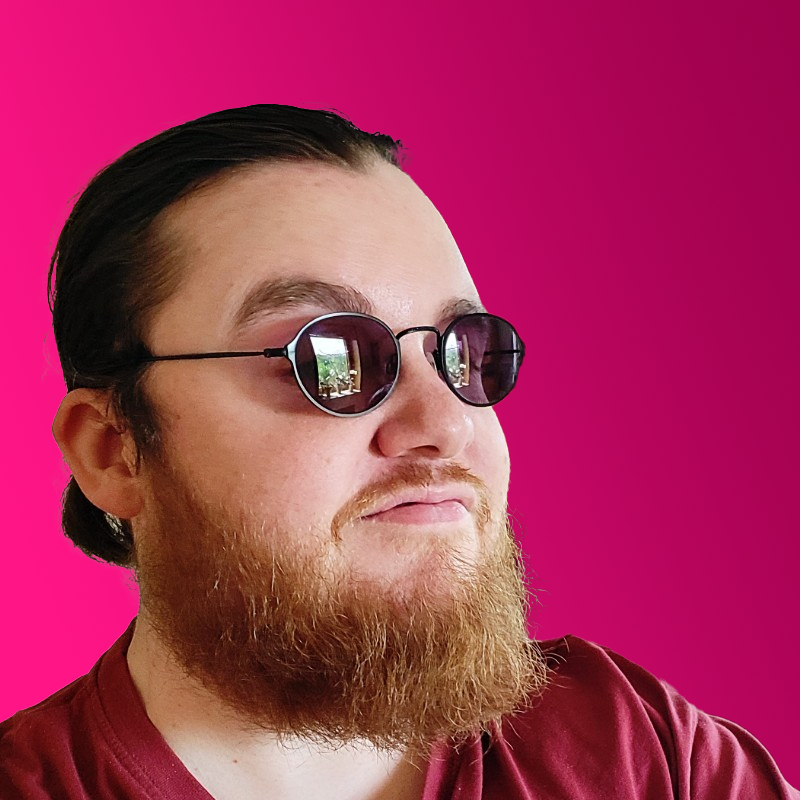 Jez Corden a Managing Editor at Windows Central, focusing primarily on all things Xbox and gaming. Jez is known for breaking exclusive news and analysis as relates to the Microsoft ecosystem while being powered by caffeine. Follow on Twitter @JezCorden and listen to his Xbox Two podcast, all about, you guessed it, Xbox!