Xbox Series X: Price, stock availability, specs, games, gameplay, and everything we know
Here's everything you need to know about the next-generation Xbox console from Microsoft: Xbox Series X.
The Xbox Series X was unveiled as a more powerful alternative to the cheaper Xbox Series S.
The beastly, monolithic device represents "Project Scarlett," as a flagship console family set to power the next generation of Xbox games. With several months of hands-on time with the Xbox Series X, we now know everything there is to know about the console. Here's everything YOU must know about the Xbox Series X.
The full next-generation experience

Xbox Series X is Microsoft's new flagship, as its most powerful console with over 12TF GPU performance and a custom SSD. It boasts up to 4K resolution and 120 FPS, full backward compatibility across four generations, and ray-tracing support.
Experience next-gen gaming for less

Microsoft serves the next-generation for less with its budget-friendly Xbox Series S. The console packs the same high-performance CPU and SSD technology as Xbox Series X, while scaling back the GPU and removing the disc drive.
Xbox Series X: Quick facts
If you're in a hurry, here are some rapid-fire things you should know about the Xbox Series X.
The Xbox Series X is available to buy now (stocks pending) for $499.
Microsoft has warned of supply issues through 2022, due to global chip shortages.
The Xbox Series X is the most powerful Xbox ever made, and generally yields 4K resolution visuals at 60 frames per second.
The Xbox Series X is one of two consoles Microsoft launched in 2020, joined by the less-powerful, but more-affordable Xbox Series S.
The NVMe SSD produces vastly reduced loading speeds, with games like Grand Theft Auto and Destiny 2 going from minutes down to seconds.
The vast majority of Xbox One, One S, and One X accessories will work with the Xbox Series X and Series S. This includes your best Xbox One headset, all of your Xbox One controllers, fight and flight sticks, and more.
TV-oriented Xbox accessories like the PDP Talon Remote will still be able to control your TV, as long as your TV has HDMI-CEC enabled.
Xbox One's Kinect accessory, however, will not work.
Many of the Xbox One TV features have been removed. There's no HDMI passthrough, no IR blaster, and TV set-top box integration (OneGuide) has been removed.
All 4,000-plus Xbox One-compatible games will work on the Xbox Series X and Series S, except for games that require Kinect.
Many games enjoy 120 FPS support, including Overwatch, Fortnite, Call of Duty, and many more.
You can use the Xbox One X and Xbox One S figure 8-style power cable with the Xbox Series X and Series S consoles.
The Xbox Series X and Series S have support for animated backgrounds, although details on how this works are scant.
To get the most of your Xbox Series X, you'll need a TV with HDR10, 120Hz display support, and 4K UHD.
On games, Xbox was named publisher of the year for 2021 Metacritic aggregate scores, and the future of Xbox console exclusives is also bright. Microsoft has acquired ZeniMax, which brings Elder Scrolls, DOOM, Wolfenstein, Prey, Dishonored, The Evil Within, Fallout, and many other legendary franchises exclusively to Xbox, including Starfield. Microsoft is also attempting to purchase Activision, which could bring Call of Duty, World of Warcraft, Diablo IV, and many other major franchises to Xbox Game Pass. For more titles, head to our roundup of upcoming Xbox Series X and Series S games.
Xbox Series X: Power and specs
The Xbox Series X full specs are as follows, confirming the majority of our own previous exclusives that suggested this is a genuinely beastly system. Ultimately, Microsoft is generalizing the power increase as "four times" higher than the Xbox One X, given that direct comparisons are difficult due to the sheer volume of custom tech going into this system.
Here are the Xbox Series X's official specs, stacked up against its Xbox Series S baby brother.
Swipe to scroll horizontally
| Category | Xbox Series X | Xbox Series S |
| --- | --- | --- |
| Processor | 8x cores @ 3.8GHz (3.6GHz w/ SMT) custom Zen 2 CPU | 8x cores @ 3.6GHz (3.4GHz w/ SMT) custom Zen 2 CPU |
| Graphics | 12.15 TFLOPS, 52 CUs @ 1.825GHz custom RDNA 2 GPU | 4 TFLOPS, 20 CUs @ 1.565GHz custom RDNA 2 GPU |
| Memory | 16GB GDDR6 | 10GB GDDR6 |
| Memory bandwidth | 10GB @ 560GB/s, 6GB @ 336GB/s | 8GB @ 224GB/s, 2GB @ 56GB/s |
| Internal storage | 1TB custom NVME SSD | 512GB custom NVME SSD |
| I/O throughput | 2.4GB/s uncompressed, 4.8GB/s compressed | 2.4GB/s uncompressed, 4.8GB/s compressed |
| Expandable storage | 1TB Expansion Card (matches internal storage exactly) | 1TB Expansion Card (matches internal storage exactly) |
| External storage | USB 3.2 external HDD support | USB 3.2 external HDD support |
| Optical drive | 4K UHD Blu-ray drive | None, digital only |
| Performance target | 4K @ 60 FPS, up to 120 FPS | 1440p @ 60 FPS, up to 120 FPS |
| Color | Matte Black | Robot White, black |
| Size | 301mm x 151mm x 151mm | 65mm x 151mm x 275mm |
| Price | $499, £449, €499 | $299, £249, €299 |
| Release date | Nov. 10, 2020 | Nov. 10, 2020 |
There are some differences from the previous Xbox One generation in terms of ports. Microsoft is dropping the additional HDMI passthrough port, generally used to inject TV and other devices through the system. Microsoft has also removed the IR Blaster and the SPDIF optical audio port. TV controls will function over HDMI-CEC connections instead, but those of us with SPDIF audio systems or headsets may be out of luck, unless they get updates, like the Astro A50 and Astro MixAmp.
In terms of power, as of 2022, we've started to gradually see more games take full advantage of the system, although many titles are still being developed for past-gen consoles and may not be fully utilizing the next-gen capabilities to their fullest as a result. Microsoft's promise of "four times" more powerful than the Xbox One X makes it seem incredibly compelling, however, and we should start to see more serious next-gen only titles appear in 2023 and beyond.
Xbox Series X: Size and dimensions
Just how big is this thing? We now know the official dimensions, putting it at 301mm x 151mm x 151mm.
Compared to an Xbox One X at 300mm x 240mm x 60mm, the Xbox Series X has a far larger volume, most likely to accommodate airflow and the technology inside it. Microsoft has stated that it built it this way to ensure that it is virtually silent while powering next-gen cutting-edge visuals. You can compare the size of the Series X against the Series S and PlayStation 5 in our size comparison article.
Xbox Series X: Features and improvements
Microsoft has made comments about improving load speeds and access to your games through the Xbox Series X, and Microsoft's proprietary Xbox Velocity Architecture allows the SSD to offload computational scenarios that would typically be handled by other components, freeing them up for extra juice due to its speed and decompression tech.
The NVMe SSD, coupled with some of Microsoft's own tweaks near-eliminates loading. Games with loading times of anywhere up to a minute are reduced to mere seconds, with the SSD having anywhere up to 2GB/s read speeds. Microsoft confirmed this with a side-by-side comparison of the State of Decay 2's loading times recently.
The Xbox Series X NVMe SSD will also provide developers with more power to use, potentially offloading asset streaming tasks typically handled by the CPU thanks to new features in DirectX, called DirectStorage (which is also coming to Windows PC).
Microsoft has already brought cloud gaming to the new Xbox consoles too. This will help circumvent installation times for some games. Ultimately, next-gen is all about saving you time. Microsoft also engineered this thing to be as quiet as possible, and we've heard that even under heavy load, it's virtually silent.
Another benefit of the SSD is that games will be able to save in suspended states, as per a February 2020 podcast with Major Nelson.
Right now, Xbox One consoles can fast resume only a single game, but the Xbox Series X will be able to instantly resume multiple games that you've minimized, even after the games have been updated. We heard previously that save states persist even if the console is unplugged, and Microsoft has now confirmed a lot of this information in its recent deep dives.
Microsoft also introduced a new and improved controller with the Series X, with a revised, more tactile D-pad inspired by the Xbox Elite controllers, and a video and screenshot sharing button, following Sony's lead on PlayStation 4. The new controller is also a little smaller than the previous and probably lighter, too, as a result. It also has revised triggers, with grippy textures as standard.
Features like rumble triggers will return, and it'll even work on the previous-gen Xbox One consoles and Windows PCs too. All of the best Xbox One headsets, controllers, and other Xbox One-compatible accessories will work on the Series X, too. The Xbox Series X will also be able to suspend and resume multiple games at once, as opposed to the single resume available on Xbox One consoles. Microsoft has confirmed that the new controllers will continue to utilize AA batteries.
On the graphics side of things, the Xbox Series X will feature a range of enhancements that elevate it above the current-gen systems. The console is capable of 120 frames per second, complete with variable refresh rates for compatible displays, with support for up to 8K resolutions. 4K resolution with 60 frames per second should become a baseline standard. The Xbox Series X will also feature hardware-accelerated ray tracing, which produces real-time dynamic reflections and shadows, elevating the depth of your games.
Beyond that, Microsoft is also baking in some advanced features developers can leverage to squeeze even more juice out of the system. They come in the form of proprietary variable-rate shading (VRS), auto-HDR, and more. Auto low latency mode (ALLM) and dynamic latency input (DLI) also comes along to make it the "most responsive" console ever built.
Microsoft's new GameCore OS developer environment will unlock further developmental capabilities down the line too, allowing developers to seamlessly build games for different Xbox consoles, cloud, and PC. These games will be able to scale across systems, including PC and the Project Scarlett next-gen consoles. However, to leverage some of the advanced visual features, developers will have to target GameCore OS (also known as Game OS) specifically. We're unsure if GameCore OS will be exclusive to Scarlett consoles, PC, and the cloud, but it seems likely, as Microsoft winds down production on the Xbox One systems. Microsoft's working hard to bring synchronicity to APIs for both Xbox Series X|S development and the recently released Windows 11, including DirectStorage, DX12 Ultimate Agility, and much more.
As noted earlier, the proof is in the pudding, though. Microsoft has already shown off at least one game that is built from the ground up for these next-gen features, and that is Hellblade II.
Xbox Series X: Games and backward compatibility
At The Game Awards, Microsoft showed off a new trailer for Senua's Saga: Hellblade II, which it claims is comprised entirely of in-engine footage. Considering the insane work Ninja Theory did for the original Hellblade in terms of digitizing its performance artists, it's entirely believable that what we see here is genuinely representative of next-gen technology.
Microsoft has invested more than ever in first-party content moving into next-gen, not just because of the Project Scarlett consoles, but also for Xbox Cloud Streaming, its nascent streaming service, available now on Xbox Game Pass Ultimate. Both platforms use the same developer environments, ensuring this Xbox iteration could have the largest install base ever, leading to more developer support than ever.
Microsoft revealed a range of impressive-looking games coming to Xbox Series X, including Perfect Dark, Avowed, which looks like Obsidian's answer to Elder Scrolls V: Skyrim, and State of Decay 3.
Microsoft also revealed the long-rumored Fable from Playground Games. Microsoft also confirmed that 50 games existing and future will launch with Xbox Series X enhancements, from increased resolution, frame rates, and beyond. Games optimized for the Xbox Series X will also be optimized for the Xbox Series S, producing higher frame rates in games like Destiny 2 and Assassin's Creed Valhalla.
Sensationally, Microsoft purchased the legendary Bethesda Softworks and all of its sister studios in September 2020, including the IP to franchises like The Elder Scrolls, Fallout, DOOM, and many, many, more. Microsoft effectively confirmed the vast majority of future Bethesda games will be Xbox console exclusive, with Starfield revealed as Xbox and Windows exclusive. Microsoft is also trying to land Activision Blizzard in a truly massive $70 billion deal that could see Call of Duty, Diablo, StarCraft, World of Warcraft, and many other classic Blizzard and Activision franchises on Xbox Game Pass.
Microsoft has also confirmed that every single game that runs on Xbox One will work on the Xbox Series X, including OG Xbox games and Xbox 360 games that are backward compatible. As for launch titles and beyond, Xbox Game Studios are hard at work on piles of games, and we've rounded them all up over here for your perusal. We also have a list of games confirmed to be Xbox Series X "optimized," although exact optimizations will vary.
Xbox Series X: Platform and OS
Microsoft will deploy the same OS to Xbox Series X that is available now on the Xbox One S and Xbox One X, albeit with some design refinements you can see a glimpse of in the above video, showcasing the new Fluent Design Xbox dashboard. New fluent elements, new fonts, and a dashboard designed to support 4K TVs are among things being considered for dashboard improvements in the future. Additionally, the Xbox Series X will support animated Dynamic Themes, taking cues from PlayStation.
For developers, Microsoft is working on a new developer environment dubbed GameCore, which will reportedly bring Xbox development more closely in line with that of Win32 on PC. Additionally, GameCore comes with other benefits for developers, allowing games to scale more seamlessly across different Xbox SKUs without additional work, scaling resolution, and other details to meet various power levels. This sort of system is ideal for the Xbox Series S console, which will output games at up to 1440p with a vastly more powerful CPU and SSD than on the Xbox One consoles. We've heard that GameCore as a development environment is currently in a beta state, which a couple of smaller games are planning to launch using early versions of the tools around the Xbox Series X launch. Microsoft is still working to line up a lot of these APIs, and we've yet to really see many games take full advantage of them.
As of 2022, an increasing number of Xbox fans are irritated by the OS itself, due to the volume of ads, perception of "clutter" on the dashboard, and poor quality of the Game DVR for recording and sharing content. Microsoft has pledged to improve the dashboard, but we've yet to see the same kind of huge revisions we saw throughout the Xbox One generation. Microsoft has gradually implemented improvements, though. You can now stream directly to Twitch once again, and the ability to control your Xbox using a regular TV remote with HDMI-CEC is a welcome addition.
Xbox Series X: Price and costs
We revealed exclusively via our sources that the current intended retail price of the Xbox Series X is going to be $499, matching the launch price of the Xbox One X of yesteryear. Microsoft later confirmed it to be official. The Xbox Series S is expected to cost $299, similar to the Xbox One S. Microsoft has now confirmed these reports.
Microsoft has been expanding its Xbox financing program, Xbox All Access, and we expect Microsoft will leverage these financing options more broadly to try to help people manage costs, making next-gen more accessible than ever.
Xbox Series X: Launch date and stock checker
Our sources confirmed that the Xbox Series X would launch alongside the Xbox Series S on Nov. 10, 2020, and indeed, Microsoft delivered.
The vast majority of stocks are now sold out as of writing in 2022, owing to the ongoing semi-conductor shortage hitting the world's tech. If you're lucky, you may still be able to nab one from various retailers including Walmart, the Microsoft official store, Best Buy, Amazon, and more.
Xbox Series X: Is it worth buying?
In our Xbox Series X review, we had only positive things to say about the console. At least, for the most part. The console runs cool and quiet, it provides impressive visuals, and the collection of small improvements across the board really elevate the experience.
As of writing, the main issue with the Xbox Series X pertains to its exclusive lineup, which is a bit thin. Games like Watch Dogs: Legion and Assassin's Creed Valhalla are a good glimpse at what next-gen gaming will be like, but it won't be until this year where we start to see games built natively for the new architecture, utilizing all of the console's features. Most games available for Xbox Series X are effectively Xbox One X versions with extra options and features. We were supposed to see The Witcher 3 and Cyberpunk 2077 get native versions on Xbox Series X, but things like the pandemic and the chip shortage have delayed much of the work in this space.
Some games have received impressive enhancements, like Metro Exodus. We also saw more from Microsoft's first-party studios, including Halo Infinite, Hellblade II, and many more. One of the first "big-name" franchises to go next-gen only was Battlefield 2042, which launced in late 2021.
Is it worth buying right now though? Well, as of writing, you'll be lucky if you can actually find one. The stocks are sold out everywhere, and Microsoft has warned that supply issues will remain in place through to 2023. By the time stocks are replenished, we should have way more games that fully utilize the new hardware. Even now, it enhances tons of existing games, and provides a speedier dashboard experience, with vastly improved loading times across the board. After moving to an Xbox Series X, I can't imagine going back to any Xbox One-era console.
Xbox Series X: It eats monsters for breakfast
The Xbox Series X represents a bold vision and a huge step forward for Redmond, which is keen to put the mistakes of the early Xbox One generation behind it. New name, new vision, new leadership, and more investment than ever before as Microsoft seeks to stave off potential cloud threats from Google, Amazon, and Tencent.
Far more than a simple box, the Xbox Series X should grant visual quality that has, up until now, been available only on the most extreme Windows gaming PCs, while incorporating the entirety of your existing library. It will also allow us to roam with our games via the internet, thanks to Project XCloud and Xbox Game Pass, streamed to our mobile devices.
Microsoft has never put this much investment into its gaming operation before. I don't doubt Xbox fans will be delighted with what Redmond puts out with the Xbox Series X and the Series S. Whether the broader market responds remains to be seen. Still, Microsoft is undoubtedly giving Xbox its best chance possible.
What is the Xbox Series X release date?
How much does Xbox Series X cost?
Why you can't preorder Xbox Series X yet
Get the Windows Central Newsletter
All the latest news, reviews, and guides for Windows and Xbox diehards.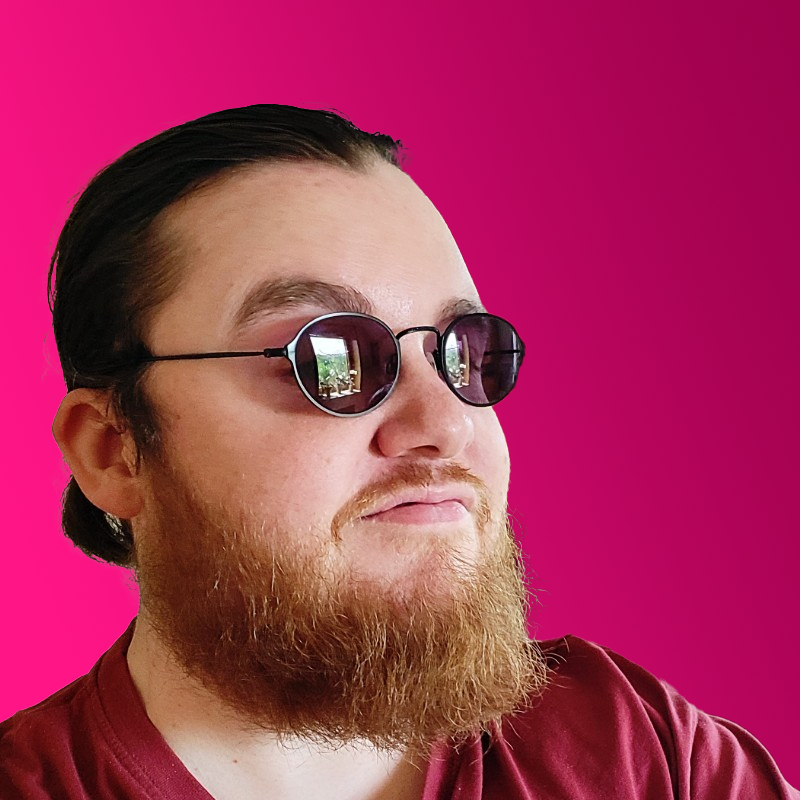 Jez Corden a Managing Editor at Windows Central, focusing primarily on all things Xbox and gaming. Jez is known for breaking exclusive news and analysis as relates to the Microsoft ecosystem while being powered by caffeine. Follow on Twitter @JezCorden and listen to his Xbox Two podcast, all about, you guessed it, Xbox!