Xbox's Project xCloud launches in September, included in Xbox Game Pass Ultimate
For $15 bucks a month, you can take your Xbox on the road.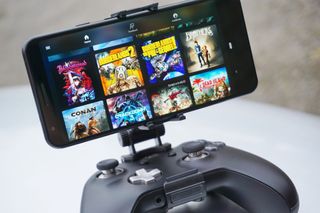 (Image credit: Matt Brown | Windows Central)
What you need to know
Microsoft gave more details on its forthcoming game streaming service codenamed Project xCloud.
Project xCloud will be part of the Xbox Game Pass Ultimate price tier.
Project xCloud will begin rolling out to select countries in September 2020.
A list of supported countries has not yet been detailed.
Today via Xbox Wire, Microsoft finally unveiled more details about the pricing for Project xCloud, Xbox's big game streaming service.
In the blog post, Microsoft reiterated its commitments to backward compatibility, cross-gen accessories, games that scale across different hardware types, with the central message of putting the customer at the center of what it does. To round it off, Microsoft unveiled that Project xCloud will be part of Xbox Game Pass' Ultimate price tier, and will begin rolling out to select countries in September 2020.
We don't yet know which countries specifically will be part of the initial wave, but we expect it will at least be the U.S., the UK, and possibly South Korea, as some of the first countries able to test xCloud. There's a good chance it could simply roll out to every current xCloud testing bracket, depending on how broadly Microsoft has managed to spread its servers out across its big data centers.
Project xCloud is an important pillar in Microsoft's broader long-term strategy for its gaming division, as the console industry as a whole hasn't seen significant additional growth when compared to PC gaming and mobile platforms.
Project xCloud and similar streaming services may be able to bring console-quality games to low-powered PCs, smart TVs, and smartphones, growing the market far more rapidly than consoles and gaming-grade PCs can do by themselves. Microsoft is competing against Tencent, Google, and other tech companies to bring this tech to the masses, and Microsoft, armed with the best Xbox One games and the best Xbox Game Pass games it has, is certainly well placed to get out there ahead of the pack.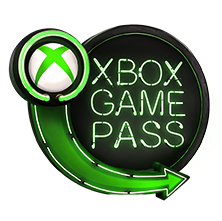 Now with Project xCloud
(opens in new tab)
Take your gaming on the road

Xbox Game Pass is practically the "Netflix of gaming," and like Netflix, soon you will be able to play those games on your mobile device as well. Pretty awesome, ey?
Windows Central Newsletter
Get the best of Windows Central in your inbox, every day!
Jez Corden a Managing Editor at Windows Central, focusing primarily on all things Xbox and gaming. Jez is known for breaking exclusive news and analysis as relates to the Microsoft ecosystem while being powered by caffeine. Follow on Twitter @JezCorden and listen to his Xbox Two podcast, all about, you guessed it, Xbox!
That sounds pretty good, I think.

Makes sense for xcloud to be out before the launch of XsX so they can first test out their servers.

So... is it available outside of Ultimate? I would guess $5/mo solo or as a XGP or GPPC addon.

Yeah, duh. Nice one. That was a great example of just speaking without thinking.

In the blog post it is said that lower tiers will be enabled later on along with allowing to play games that are not in gamepass

Wow, all services are dead if MS gets this to 4K...The services were phenomenal in the first place, now we get cloud gaming too for no additional charge!

The main one that would be dead is probably PSNow. I still can't believe they used to charge $20 a month alone for that awful service!' Gamepass ultimate stacks up very well against PSNow + PS Plus

PSNOW was always dead, it's just them who didn't know it. Stadia is different, it was dead on arrival. But dead all the same.

"Gamepass ultimate stacks up very well against PSNow + PS Plus" - Number suggest otherwise…GamePass Ultimate has the advantage of day 1 Xbox games…And newer current gen multiplats, but thats where the advantages end. GamePass Ultimate has 200-250 games, right?…At a regular price of $15/month…over 12 months, that's a regular price $180/yr. PS Now is 700-800 games (at last count 100-150 current gen games, or more) for a regular price of $60/yr. PS Now is 1/3 the regular price, for 3 times the games.

You are misinformed, PS Now costs $10 a month. xCloud is supposed to supplement console play, meaning it won't be the only way to play. With PS Now you can't play any PS3 back games on your PS4 (or even won't on PS5), only stream. With Xbox, you'll be able to choose whether to play on Xbox/PC or xCloud. And AFAIK all Xbox games will be playable on xCloud. If you own a game, you can play it on xCloud (if I remember correctly).

A very big difference between the two though is all first party games, from Day one being in GamePass vs. PSNow. That shows a very big commitment to GamePass, compared to PSNow which seems to be more of an afterthought. Think HBO putting Game of Thrones on Day one (not like years later) on their streaming service, you know they are taking it very seriously. As the catalog of Xbox's first party grows (considering they now have 15 studios), in the next 5 years, the GamePass service will be huge from the quality of first party titles which will gradually get to the tens and then hundreds - and will always be on GamePass.
IMHO, GamePass (and similar services) is inevitably the future of gaming for many casual gamers that are not interested in building game libraries. It will mirror Netflix, Disney Plus etc. vs. Hollywood blockbusters that premier in cinemas (which still end up on streaming eventually).

My big question is, can my kids play with their own gamertag with my ultimate pass?

Yes on your home Xbox you have to go into settings and make it your home Xbox though.

Only in currently supported countries? So Microsoft doesn't want or need my money. A shame. Maybe Google or Nvidia, or anyone will get to my pockets first.

I haven't kept up, is there xcloud for ARM/surface prox yet?

There's a PC app in the works. It will probably be compiled for ARM64 too. But there's no official info about either.

That there is the gane winner. Stadia and Amazon can't compete with MS first party on this. Sony could, but then they may be to late to the party at this rate.

I completely forgot about Stadia! You don't see/hear much about it in the media anymore.

Nope. Even though they made some announcements, it's still a service that doesn't make much sense. Not in a world where alternatives like Xcloud exist. The only thing that Stadia has against Xcloud is using Chromecast. But to use a controller you need theirs, I don't think you can use an Xbox controller, or can you?

No you have to use google controller as far as I know. I think Apple's game service can be used with an xbox controller. They sell them directly on Apple's website.

Will they soon support lots off more game? If I have to pay for it I want to be able to play more games atleast and even games outside the gamepass.

This will take some time as they build their first party catalog. For me, the strongest point that has sold GamePass is that they launch first party titles directly to the service from day one. This essentially makes it a first-class service, and shows serious commitment from Xbox, especially with the quality of studios they have acquired. Possibly within 1 to 2 years Halo Infinite, Psychonauts 2, Senua 2 and others will all be on GamePass, easily justifying the $180/year, including older titles and third party titles. And then add xCloud into the mix. It's almost a no-brainer.

Those games will be on Game Pass from day one. They are first party titles from their studios. Heck, they even might release this very year.

I have a sneaking suspicion it's going to be Game Pass games only, maybe a select few extras (like anything that comes to Games With Gold), I would love to be proven wrong because the main games I play at the moment aren't in Game Pass and they would be perfect for on the go gaming.

Xcloud is literally Xbox on cloud as MS told the same. So everything purchased or playable on physical Xbox is available to play on Xcloud. You don't even need to buy games separately. For example I play 3 games regularly for now. 2 of which are game pass and other is purchased by me standalone. I would be able to play all 3 without paying anything extra. Yes existing Xbox game pass users will have to upgrade to game pass ultimate to access Xcloud but that all they need to do to access Xcloud as service. There is no "game collection" proposition for Xcloud. What you can play on Xbox is playable on Xcloud. That's it.

Any word on when xCloud servers will be upgraded to Series X?

I will care if and when this ever comes to my country.

This kills Stadia for several reasons, Stadia is streaming only with no option to download games for offline play, hasn't lived up to its 4K hype and forces you to pay full price for games on top of the optional subscription to mention just three of them.

I've been using it on my phone and tablet for a few months now (plus the console steaming version). You do get some pixelation every now and then but on the whole it works great. This is the reason I won't be using Stadia (and I've been an Google\Android user since the G1).

So that's it? Only game pass ultimate members can stream 100+ games?
Surely there will be more to come I can't think that all this XCloud hype is about streaming games you are already renting on other devise. (just like any other renting+streaming service)

😂 Xcloud has no "game collection" proposition in plan. Obviously game pass games will be available to play. But Xcloud games are the SAME games available on Xbox right now. If you own any game outside the game pass you can play that too. This was the case from day 1 as mentioned by MS in their press release and keynote explanation videos. How come people didn't see this coming? 🤷🏻‍♂️ I have said it already & will say it again MS already won the game streaming battle because they are the largest user base in console gaming which owns their own data centers across the globe and can sustain at lower profit margins. Google = have cloud infra but no games or existing user base of Gamers, can leverage YT as game streaming service Amazon = have cloud infra but no games ecosystem as of now, has most popular streaming service Sony PS = don't have cloud infra, but have existing user base and game ecosystem, no streaming service MS Xbox = have cloud infra, have existing cross play between windows 10 and Xbox with single purchase license this even extends to Xcloud as well now, have large enough Xbox game user base to give Xcloud a good headstart, don't have any viable streaming service. As you can see only MS can pull it off. They have already pretty much won the battle. PS is the only competition they are going to get but then again not having own cloud infra really makes it hard to sell service for cheap unless you are willing to make losses for a long time. Fun fact : people are so ignorant of MS that they don't realise that MS almost provides twice the size of cloud services to companies than Google does. 😂 So there too in terms of propensity MS has upper hand.

I love how people in the comments are only realising this now. 😂
Some are confused so here is clarification on few points.
1. Game pass ultimate is basically access fee to Xcloud service that doesn't mean you can only play 100+ games of game pass. You can play any Xbox game if purchased already even if it is outside the game pass.
2. Xcloud = Xbox on cloud. As of now I'm not aware of any flags that MS is providing devs to block that. I don't think they will any time soon as the leverage MS has is just too high. People who are playing game on Xcloud will always be the one who paid money whether it is game pass games or stand alone purchases. So profit or at least they would have bear least loss when competing with other companies. 3. Yes yes yes MS already won the games on cloud battle due to the existing infra they have that Playstation will never be able to match we unless Sony sell PS to Amazon or Google. 😂 Which they won't obviously. Google = yes cloud, yes streaming service YT, no game or user ecosystem Amazon = yes cloud, yes streaming, no game or existing user ecosystem Sony PS = no cloud, no streaming, yes game and existing large user base MS = yes cloud, no streaming, yes game ecosystem and existing large enough user base to make Xcloud successful enough on day one, already has millions of paying game pass users albeit most are Xbox game pass many will upgrade to ultimate game pass or maybe MS start providing access to normal game pass users too you never know. From the angle of profit making or least loss bearing MS wins due to the fact that they have both game ecosystem + cloud infra to withstand unlike Sony or other big boys. People who have been ignorant of MS so much so that they think Google is a big so called brand when it comes to cloud 😂.
Yes they are big but smaller than MS by about 40%. Amazon has the largest close to MS+G combined.