You will be able to see the Minecraft movie in theaters on May 24, 2019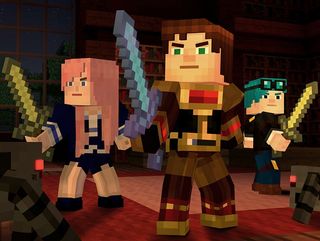 Microsoft-owned developer Mojang has announced that the movie adaptation of its hit sandbox game Minecraft will be released in theaters on May 24, 2019 by Warner Bros.
In a blog post, Mojang confirms that the movie will also be released in 3D and iMAX on that date. It added:
Rob McElhenney, the co-creator and co-star of the hit FX sitcom It's Always Sunny In Philadelphia, has already been named to be the director of the Minecraft movie.
Hot off the success of the Warcraft movie, I'm sure...

Just in time for Surface Phone and proper version of Minecraft for W10M. Can't wait for 2019 to come!

Because money. Some businesses include finances as an essential part of their strategy.

Pretty big wager that the Minecraft fad will still be around three years from now, especially given how video game films generally underperform at the box office.

Angry Birds was not half bad as a movie and at the box office. It is much stronger brand to target demographics though.

Mac is directing a movie? I'm sold.

I take it you mean pre-order the popcorn now, John?

Probably will look just like another Lego movie.

Great another gift on my BIRTHDAY!

It came to us on our birthday, Preciousss!

With WB Animations huh...
Windows Central Newsletter
Get the best of Windows Central in in your inbox, every day!
Thank you for signing up to Windows Central. You will receive a verification email shortly.
There was a problem. Please refresh the page and try again.