14 reasons why you shouldn't upgrade to Windows 10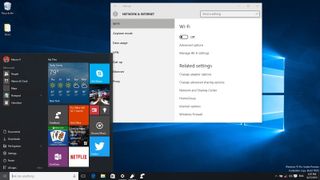 Microsoft has recently reported that Windows 10 is now running on over 75 million computers around the world, which signals a great jump start for the new operating system that will be part of our life for years to come.
Previously, I have share with you a number of good reasons to why you should upgrade to Windows 10, which included new technologies under the hood, the return the Start menu, Cortana, Action Center, Settings app, and many new features and changes. However, with the good there is always the bad. Today we're going to go through fourteen reasons you should consider to halt the upgrade until a later feature packed update gets released.
Let's look at some of the reasons why you should stay on your current version of the operating system.
Top 14 reasons not to upgrade to Windows 10
1. Upgrade problems
While the software giant has managed to fix many of the issues that cause the upgrade process to fail, many users have been reporting failures to upgrade to Windows 10 due to different number of reasons. Some people are finding compatibility issues with hardware and software, and there are situations where the operating system can't complete the upgrade process. One of the most common issues has been the problem activating Windows 10.
2. It's not a finished product
Microsoft is changing the way it builds Windows, with the release of Windows 10, the company will no longer release major upgrades. Instead, Microsoft is now offering "Windows as a Service." Technically, Windows will never be considered complete, which means that the operating system will continue to be a work in progress. As a result, we are likely to see more bugs and other issues in the regular basis. Additionally, because we're in the early days, you will see some missing features and inconsistency.
In my personal experience, I've seen some issues including bugs in the Start menu where parts of the menu will just randomly disappear. Some Live Tiles also won't change accent color automatically, and the Start menu will suddenly lose its color scheme.
The file picker doesn't render its background color correctly and picking one or more files won't highlight what you're selecting.
Sometimes hovering over an app in the taskbar will display an empty preview, even though the app is running.
Windows apps will suddenly crash or freeze more often than in Windows 8.1.
If you perform a clean install your email accounts won't migrate automatically to the new Mail app, you'll have to set all your emails manually.
However, the good thing about the new update model is that the company will be releasing new patches, fixes, and features as soon as they are ready.
3. The user interface still a work in progress
While the new operating system offers an updated user interface, it fails short to be a complete design. For example, there is a big inconsistency around the context menus. Right-clicking on the desktop, using Start menu, taskbar, Mail app, and Microsoft Edge, just to name a few scenarios, you will be presented with a different context menu style.
Note: Microsoft has heard your feedback loud and clear and is working to improve the context menu in Windows 10 in future updates.
Also, Windows apps also show user interface fragmentation, as they offer different flyout menu styles. On the Maps app, the menu will appear the left side of the screen, Microsoft Edge on the right, and other apps such as Weather, Movie & TV, News, and others feature a settings page that takes the entire real estate of the app.
Not only the settings are inconsistent among apps, but you will also find different rail styles while clicking the hamburger menu. Some apps will overlay the menu on top of the app and others will simply push the app content to the right.
Although these are small issues that shouldn't slow down your productivity, together with other inconsistencies, can affect the user experience.
4. The automatic update dilemma
In the new operating system, Microsoft is also introducing a new way to update. Moving forward out-of-the-box users are required to install every update the company pushes out. On the good side of things, automatic updates are a good thing because it ensures that all users (technical and non-technical) are always running the most up to date version of Windows 10 with the latest security patches.
However, on the bad side of things, pushing an update even after being fully tested can cause a serious headache to the end user. For example, there could be issues with graphic drivers, or a new patch wasn't fully tested on certain configurations. These and other scenarios can happen anytime, and if you're not a technical user, chances are it will be very frustrating trying to go back to the last known good configuration.
5. Two places to configure your settings
Windows 10 includes the Settings app, which is the new unified place to change and configure many aspects of the operating system. It's also an upgrade to the PC settings in Windows 8, and a feature that will eventually replace the Control Panel.
While the Settings app brings an easy way to manage your settings in Windows 10, the feature is not complete. You're still required to jump to Control Panel to configure certain options of the operating system.
For example, you can change your desktop background through the Settings app, but you'll need to use the Control Panel when you need to change your Theme settings.
You can change your mouse settings via the Settings app, but you need to jump to Control Panel to change the mouse pointer.
You can configure your Wi-Fi connection in the Settings app, but you still need go to Control Panel to manage your network adapter settings.
As you can see in its current stage, Windows 10 doesn't have a consistent experience to configure different options.
6. No more Windows Media Center or DVD playback
Microsoft is trying to build an operating system that is ready for the future. This also involves retiring features it believes are not necessary. This is the case of Windows Media Center and DVD playback features as the company continues to push its Xbox One as the Windows entertainment hub for the biggest screen in the house.
As such, if you upgrade to Windows 10, you'll soon find out that Windows Media Center and the ability to play DVDs are no longer available.
However, the removal of Windows Media Center shouldn't come to a surprise. The company has not updated the feature in years, but there still many fans out there that feel the pain of seeing WMC go away.
The removal of DVD playback was a decision Microsoft made because we're consuming more online content than ever before. Also, adding the codecs to play DVDs adds extra cost to licensing. The company now offers Windows DVD Player in the Store, but you probably don't want to spend $14.99 on something that you can get for free when using other applications such as VLC.
7. Problems with built-in Windows apps
In the new operating system, Microsoft seems to be adding everything as an app. Now, we have the Calculator, Alarms & Clock, Calendar, Camera, Cortana, Mail, Maps, and other apps. However, if you don't like these apps, you can't uninstall them.
Another example is if you're running Windows 10, but you are a PlayStation 4 user. The Xbox app for Windows 10 is pretty much useless and it's another app you can't uninstall.
Also, some of the apps feel half way cooked with missing features. You will see this with the OneNote app, which doesn't offer any options to configure spell checking. You can see what words are wrong, but it won't suggest any alternatives.
The Mail app is headed in the right direction, but it lacks many features found in the Mail app for Windows 8.1. For example, with the new Mail app, I'm unable to view at a glance how many new emails I have to go through on all my accounts. Also, previous accounts you have setup on the Windows 8.1 Mail won't configure automatically in the new app. Many newsletter emails also won't render HTML correctly, there aren't notifications when sending or syncing emails, and you can't change the default conversation view of emails.
Additionally, other apps such as People are very basic with limited functionality or the user interface just feels incomplete.
8. Cortana is limited to some regions
Cortana is one of the biggest features you can find in Windows 10, it's a very useful tool, you can quickly search online or files locally and on OneDrive. Additional, functionality includes the ability to track flights, packages, and keep you inform on anything you like.
You can use voice commands to control the assistant and even compose and send an email to any of your contact hands-free.
There is no doubt that it's a true digital personal assistant that will only get better with time. However, Cortana is only available in China, France, Germany, Italy, Spain, United Kingdom, and the United States. As such, for users outside of the supported regions, this could be considered another reason not to upgrade.
Note: Because Cortana is personal to you and to a region its being released, it takes time for Microsoft to make the assistant available on different countries, but be sure that the company is proactively working to bring Cortana to more regions.
9. Shutdown and reboot take a long time
Perhaps is not a big deal for many users, but it's to me. One of many things I liked from Windows 8.1 was the ability to reboot or shutdown in just a few seconds. I have a fairly new Intel Core i7 and 16GB of RAM machine, and I don't know what's going on with Windows 10, but now it can take minutes to reboot or shutdown.
Obviously, it's a problem that Microsoft have to address.
10. Devices with limited storage are still limited
Microsoft is building Windows 10 to be an operating system that runs everywhere; your phone, tablet, laptop, desktop, and even IoT devices. This is a great accomplishment that also allows developers to build apps once and target millions of devices without much effort. However, at this point, there is one important missing feature, which is the ability for devices with limited space to use an external storage to install new apps to free up space.
The software giant already added an entry on the Settings app to allow users to use an external storage to install new apps, but the feature isn't yet ready. As such, if you're planning to upgrade a device with limited storage, you should consider this current limitation.
11. OneDrive selective sync problem
In Windows 8, the software maker began integrating OneDrive in the operating system, which also included the concept of placeholders. It's a feature that allowed users to browse OneDrive files locally on the computer, but without downloading the file entirely. The placeholder included some metadata information and a thumbnail, then if you needed to open the file, you simply double-click the file to download and open with the default application.
One of the biggest advantages was the ability to have hundreds of gigabytes of files at your fingertips without using much of your local storage. However, this brought the issue where many people didn't know which files were available offline. As a result, Microsoft introduced selective sync, which allows users to select which files are available in Windows 10. However, the new sync functionality isn't very effective for users with many gigabytes of documents in OneDrive and limited local storage.
While selective sync solves the problem of which files are available to the end users, many other users see this as a problem. Microsoft should have added the two options, or come up with a different approach.
12. Microsoft Edge isn't ready to replace your default web browser (yet)
Microsoft Edge is the new default web browser for Windows 10, it the software that finally replaces Internet Explorer, and takes on Google Chrome and Mozilla Firefox. However, the browser still in the very early days.
You'll see that the user interface feels incomplete, the current version doesn't include support for touch gestures. Extensions is another feature the company has promised, but it will come on a later update. Also, many users have reported that the browser crashes quite often. If you're not running Windows 10 on fairly new hardware, you'll notice that the browser is very slow and even slower on sites with many ads.
13. Continuum is not enough
Continuum is a new feature in Windows 10 that allows users on 2-in-1 devices to move from a keyboard and mouse to a touch experience, while trying to keep the same level of productivity.
While it's a great useful feature, it falls short on customization, many users will even argue that the Tablet mode and touch gestures in Windows 10 are inferior to the Start screen in Windows 8.
Also, the full screen Start menu is now on a vertical orientation and wastes valuable space on the sides. You can't access the desktop unless you have a shortcut tile on Start to access File Explorer.
If you're using virtual desktops, and you switch to Tablet mode, all your apps will then arrange on a single group instead of different desktops. And the menu and apps buttons on the Start screen can be a little confusing for some users.
14. Privacy concerns
Since the operating system launched on July 29th, there has been a lot controversy of what information Microsoft collects to improve its services and functionality in Windows 10. If you agree to install Window 10 on your computer, you will be giving Microsoft consent to collect, by default, information about you, devices, application, search queries, application usage, and even when you use voice input such as speech-to-text.
So, if you don't feel comfortable with the information the company collects, probably Windows 10 isn't for you. However, keep in mind that Microsoft is very clear on what it collects and Windows 10 provides some ways to control your privacy.
Conclusion
As I previously wrote, there are a lot of good reasons to upgrade to Windows 10, but there are also other reasons, such as the ones we looked at today. You may want to consider and hold off the installation of the operating system until the next significant update or even Redstone, which is a major update that should arrive in two parts in 2016.
Overall, Windows 10 works very well and seems stable to run on your primary device. However, it feels that Microsoft may have rushed the operating system to get it out to the masses as quick as possible.
In my opinion, the operating system can be considered a good upgrade for technical users because there are great new features and tech savvy users can quickly think outside of the box to resolve pretty much any problem. For regular users, it feels that Windows 10 needs to mature a little bit more.
Have you encountered any issues in Windows 10? Will you recommend Windows 10 to your parents or grandparents in its current stage? Let us know what you think in the comments below.
Get the Windows Central Newsletter
All the latest news, reviews, and guides for Windows and Xbox diehards.
Mauro Huculak is technical writer for WindowsCentral.com. His primary focus is to write comprehensive how-tos to help users get the most out of Windows 10 and its many related technologies. He has an IT background with professional certifications from Microsoft, Cisco, and CompTIA, and he's a recognized member of the Microsoft MVP community.