5 things I'd fix with the Surface Studio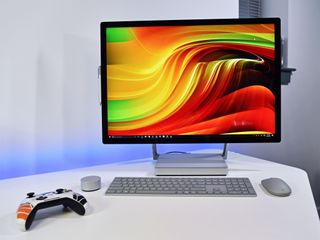 Last week I gave my review of the Surface Studio. There's still more to the story as I now have the high-end version with the NVIDIA GTX 980m GPU in the office. That version doubles the video memory from 2 to 4GB and gives a nice boost to graphics.
We'll have a showdown in gaming and benchmarks between the two as well as the SSD upgrade, but for now, I just want to share a few things that Microsoft should do for the Surface Studio 2.
Preface
In my review, I noted how the overall concept of the Studio was a hit. I think Microsoft spent a lot of time agonizing over detail, quality and making a 'wow' product and they 100% succeeded. The issue I have is some of the internal hardware seems a bit of an afterthought.
Of course, it's not without reason why the Surface Studio's guts are those of a high-end laptop. Cost, thermal considerations, size, overall design, and general engineering constraints limit what Microsoft can do with the goals they sought to achieve.
Nonetheless, I reserve the right to complain about what I think are some drawbacks from what is otherwise an engineering marvel – just one of the perks of my job! This article is not so much second guessing either as I am confident that the intended audience of this product – creative professionals – will also want these improvements.
1. USB Type-C with Thunderbolt 3
My number one thing I would change with the Surface Studio would be the omission of a USB Type-C port supporting Thunderbolt 3.
Why prioritize that over other things in this list? It's simple: Type-C with Thunderbolt 3 is very powerful – yet relatively cheap. With it, you could, in theory, you can use an external GPU (eGPU) of your choice. That means you can buy the Studio and continually upgrade its graphics card based on your budget and needs whenever you want. That kind of future-proofing passes the costs on to the consumer but also breathes a few extra years into the Studio.
Thunderbolt 3 would also be enable use of the Surface Studio as just a display. For now, you cannot do that as it only does display out and not display in.
The Microsoft-provided options of an NVIDIA 965m or 980m are anemic for a desktop PC designed for animators, artists, and creatives but with an eGPU, you could, in theory, boost the Studio up to a GTX 1080. You'll lose some of that juice with the Type-C cable, but it would still be a massive jump in performance. You can't just throw Type-C though on to any system as you need a modern motherboard and processor to support the technology. That's where it gets a bit complicated.
External GPUs are still very new and quirky, which is likely one reason Microsoft held off on it for the Studio. A Surface Studio 2 though with USB Type-C, Thunderbolt 3, and an eGPU could be a lot of fun, though!
2. Offer a pure SSD option
Obvious confession here, but… I'm a bit of a hardware snob. I feel sorry for those who must use a hard disk drive in 2017, especially the slow 5400 RPM SATA II utilized in the Surface Studio. Microsoft makes this situation a bit better by using a faster SSD for the OS with some extra storage to boot. This setup is what's called an Intel Rapid Hybrid Drive as it's basically like a RAID 0 setup, but with two different storage technologies. The OS sees it just as a single C: drive, but performance can vary from somewhat quick to slow depending on where what is stored.
I get why companies use Rapid Hybrid Drive setups: cost. It's literally in between a straight HDD installation and an SSD one, but you can also get a lot of storage space. It's certainly better than a pure HDD solution.
Dell learned their lesson with their all-in-one the XPS 27. That too had a hybrid drive years ago, and it still does for the new 2017 version. The difference is Dell is now offering just a full SSD option for those will pay for it. I like that approach. Pass the cost on to the consumer that is willing to shoulder that cost.
The thing is the Surface Studio starts at $3,000 and goes up to $4,200. That's absurd, but fair for the product. If you're already pondering dropping $4200 on a PC getting you to "splurge" for a high-end SSD is an easy sell.
Ironically, going with just a pure SSD would have saved room in the Studio's tightly packed base. They could have used that for better cooling or an improved GPU.
3. Get a better GPU
File this under obvious, but the GPUs used in the Surface Studio are…underwhelming. Sure, a GTX 965m for the Surface Book is one thing, but in a full desktop for creatives? Try doing 3D anything with a GTX 965m and 2GB of video memory. The GTX 980m with 4GB of VRAM is a step in the right direction, but still a bit weak for what is a 4.5K display.
Again, Microsoft was dealing with timelines and thermal constraints. Re-engineering the Surface Studio for NVIDIA's Pascal 10 series GPUs is not something you just do overnight. Nonetheless, talk to any tech person or creative professional, and they will tell you that at least a GTX 1060 would have been the bee's knees for the Surface Studio.
For now, unless you don't care about performance I would steer clear of the 965m altogether and just for the 980m option. Too bad that means you are forced to buy the top-end $4,200 Surface Studio to get it.
4. Desktop CPUs
This recommendation goes under the same explanations for the GPU, which is heat and cost consideration. The Surface Studio uses an Intel quad-core processor (good), but they are the ones designed for laptops (bad).
Is it too much to ask to have a Surface Studio with a Core i7 and 65W to hit that 4GHz range? It was likely a problem with the small base of the Studio, so Microsoft will have to rethink it for the Surface Studio 2 – maybe make the base bigger to fit in better thermal management bits?
I'm not even talking about having to wait for the 7th Generation Intel Kaby Lake processors, as a Core i7-6700 would have been just fine.
5. Make it modular
The original patent for the Surface Studio hinted at a modular system. The benefit of this would be clear for an all-in-one: future upgradability. All-in-ones are amazing because they're so clean and minimal.
The downside is you cannot upgrade them so after a few years they begin to wane. Being able to swap out the CPU, GPU, RAM, or even add new features lets Microsoft offer it for lower prices and lets the user have some control.
Making the Surface Studio modular – or any all-in-one for that matter – is not easy. That's why no one else has done it yet. Not to mention modules bring their own issues, including future-proofing, availability, etc. Microsoft would have to lock-in to a system and stay there for it to work and that's a significant risk. But hey, we can dream, right?
The bottom line
The Surface Studio is a fantastic creation, but there is a lot of room for improvement. That's fine. It's a Gen-1 product with purposefully limited availability. Microsoft will learn from what people want and adjust going forward. I also get how the Surface Studio is more iMac than Mac Pro, but even the iMac offers pure SSD storage and a Core i7-6700K solution to consumers. That's all I'm asking for here: some choices when purchasing.
Did I miss anything? Am I being too harsh? Let me know what you think in comments!
Get the Windows Central Newsletter
All the latest news, reviews, and guides for Windows and Xbox diehards.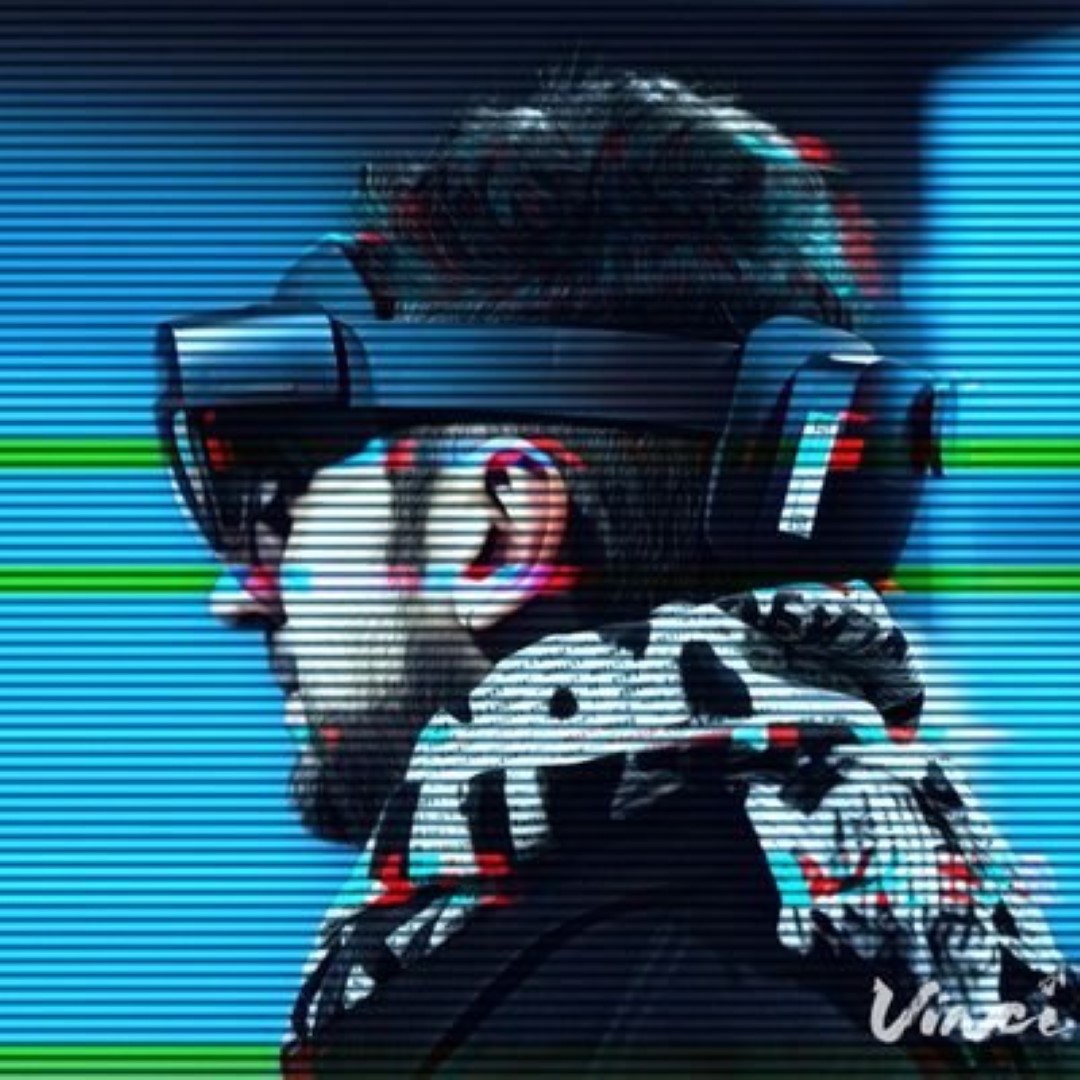 Daniel Rubino is the Editor-in-chief of Windows Central, head reviewer, podcast co-host, and analyst. He has been covering Microsoft since 2007 when this site was called WMExperts (and later Windows Phone Central). His interests include Windows, laptops, next-gen computing, and for some reason, watches. Before all this tech stuff, he worked on a Ph.D. in linguistics, watched people sleep (for medical purposes!), and ran the projectors at movie theaters because it was fun.