5 ways Kaspersky antivirus can protect your PC in 2020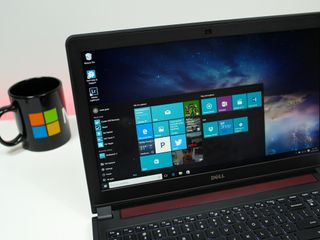 (Image credit: Windows Central)
Kaspersky is one of the best antivirus software options, especially for Windows computers because it is so fast at stopping malware files before they have a chance to download and offers several other computer and privacy features to secure your entire network. While there are specific security measures that are only available with Kaspersky's Total Protection program, the most important ones are available with both Kaspersky Anti-Virus and Kaspersky Internet Security, too.
Here are five ways Kaspersky can protect your PC and the steps to take to enable them.
Products used in this guide
1. Stop malware and phishing schemes by using Kaspersky's safe browser extension
Kaspersky will gather up threats locally on your PC, but enabling the browser extension will keep the majority of internet threats from being able to download to your system in the first place. When you first install Kaspersky to your computer, you will be prompted to enable the browser extensions. But if you skip that step, here's how to enable them later.
In the web browser of your choice, open the menu by clicking the three dots located at the top right-hand side of the view window.
In the Chrome web browser, selecting More tools opens a second menu. Here select Extensions. In Firefox, select Add-Ons. Select Extensions from the main Edge menu.
Your browser will list all extensions installed whether they are active or not. Find the Kaspersky Protection extension and click to enable it.
Once activated, Kaspersky's browser extension will block phishing schemes and websites known to harbor malicious downloads, stop malware files from downloading to your computer and mark search results as safe to click on or not.
2. Monitor your internet connection with Kaspersky's firewall to keep hackers out
A personal firewall keeps an eye on your internet connection and makes sure nothing sensitive leaves your PC, or anything suspicious enters it. While Windows comes with a firewall installed, it doesn't hurt to have an extra pair of eyes on your connection. Kaspersky antivirus programs automatically enable a firewall during the install process, but here are the steps to find it and ensure it is on.
Select the Settings icon in the bottom left-hand corner of the Kaspersky dashboard. (It looks like a gear.)
On the left side of the view window, choose Protection. The Firewall function is the fourth listed in the main view.
If the button next to Firewall is gray, click it to turn on Firewall protection. It is on when the button is green.
Kaspersky already sets its firewall to recognize good and bad communications coming through your networks. However, you can change these settings to be more lenient or stronger by clicking the Firewall text link.
3. Prevent ransomware from accessing your PC with Kaspersky's Vulnerability Scan
The easiest way for ransomware to attack your computer is by entering through an outdated or unused program, or through a corrupted driver. Other vulnerabilities include outdated passwords or web browsers without security measures enabled. Using a vulnerability scan helps you detect where these weak spots are and provides ways to strengthen them. Thorough vulnerability scanners take a good time to complete, but you shouldn't experience any drag or lag while working during a scan. Here's where to find Kaspersky's Vulnerability Scan.
Click More Tools located at the bottom of the Kaspersky dashboard.
On the left side of the view screen, select Manage applications. (It is the third file listed. )
Then click Vulnerability Scan in the main view
On the next screen, click the Start scan button.
When the scan is completed, Kaspersky will breakdown where all the vulnerabilities are and details on how to fix them. You can opt to fix them yourself, or ask Kaspersky to do it for you.
4. Use Kaspersky to encrypt important files so they can't be compromised by ransomware
Kaspersky Total Security includes data encryption to protect your most sensitive files from ransomware attacks. Once your files are encrypted, they are then locked into a secured vault that can only be accessed using a password you set up. Here's how to do it.
Click More Tools located at the bottom of the Kaspersky dashboard.
On the left side of the view screen, select Data Protection. (It is the fourth file listed.)
Then choose Data Encryption.
After choosing Create a new data vault, Kaspersy will walk you through the steps of adding files to encrypt and setting up a password.
You can add files to be encrypted and added to your vault by either clicking the Add button at the bottom, or simply dragging and dropping files into the vault.
Once you've added your files, click Done.
You will then be prompted to create a password. Kaspersky requires passwords have a minimum of eight characters, have both an upper- and lower-case letter, a number and a special character. Make sure you remember your password because there is no way to reset or recover it if lost or forgotten.
5. Sidestep keyloggers with Kaspersky's on-screen keyboard
Kaspersky's on-screen keyboard masks your keyboard strokes as they are entered so keyloggers can't track, screenshot or swipe them. This protects messages you write, account login information, passwords, credit card numbers and personal information shared online or saved in documents to your desktop. Here's where to find the on-screen keyboard.
From the main dashboard view, click More Tools. You will then see the option to select On-Screen Keyboard on the right side of the view screen. This will open the keyboard over all open screens, but it can be moved by simple grabbing and dragging it elsewhere.
You can use the on-screen keyboard simply by typing with your desktop keyboard. Or, using your mouse, you can select each individual key by clicking on them. In both instances, Kaspersky shields your text from keyloggers.
These are only five of the great features included with Kaspersky's antivirus programs. You can learn about more ways Kaspersky can protect your computer in our comparison of its top programs, Total Protection and Internet Security.
Our picks for PC security
Kaspersky Total Security is the best PC protection option. It is chalked full of all the tools and features you need to keep your PC, and entire family safe online. On top of the five tools already featured, Kaspersky Total Security also includes parental controls, password managers and safe banking capabilities. It also comes with multiple user licenses and is compatible with other operating systems, including smartphones. However, you can still get excellent protection and a few security tools with Kaspersky's other antivirus software.
Complete Protection
Kaspersky Total Security
The top security choice

This is the most comprehensive protection program offered by Kaspersky. It includes parental controls and safe money features.
Internet Security
Kaspersky Internet Security
A step-up from basic protection

A big step from basic antivirus protection, Kaspersky Internet Security has password managers and webcam monitoring.
Antivirus software
Kaspersky Anti-Virus
Basic malware security

A simple solution for powerful protection, Kaspersky Anti-Virus includes a firewall and an on-screen keyboard.
Nicole writes for multiple Future Publishing brands covering topics from antivirus to kitchen appliances to SAS. She has over 15 years of research and writing experience, including eight years of testing and reviewing consumer products. Nicole earned bachelor's degrees in both English and Political Science with a focus on empirical research. In her spare time, Nicole serves as a member of several school councils and volunteers for a local arts board.
Windows Central Newsletter
Get the best of Windows Central in in your inbox, every day!
Thank you for signing up to Windows Central. You will receive a verification email shortly.
There was a problem. Please refresh the page and try again.