This $60 Costco Gold Star membership comes with a $20 gift card and coupons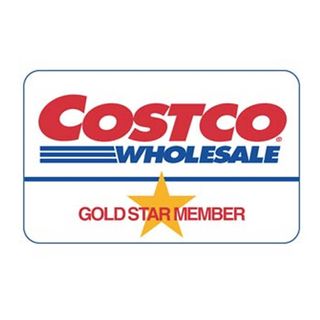 If you're not a Costco member yet, it might be time to change that. Right now at Groupon, you can get a one-year Costco Gold Star Membership (opens in new tab) for $60, which is what it normally costs. The clincher here is that you'll also get a $20 Costco shop card and a ton of exclusive coupons.
While this states that it is for new members only, you're technically eligible for the deal if you had a membership that expired before May 1st, 2019. This package has a total value of around $150, and it's only available for a limited time.
(opens in new tab)
This includes a one-year Costco Gold Membership card for the primary cardholder as well as an additional card for the rest of the household. The $20 Costco shop card is valid towards any purchase, including gas. You'll also get $70 worth of coupons, including a free container of Kirkland laundry detergent pacs, free paper towels, $10 off fresh meat, and $25 off an order of at least $250 on the Cosco website. Being a Costco member can pay off big time, not only because buying in bulk is economically smarter, but also because Costco frequently has member-exclusive deals on everything from food to tech that put its competitors' offers to shame.
Note that to qualify for this offer, you'll need to sign up for auto-renewal. However, if that's something that doesn't interest you, you can always add a reminder to your phone or calendar to cancel your membership in 360 days or something like that. Once you purchase, you'll need to redeem your voucher by December for a membership activation certificate. Bring that certificate to a Costco near you by the end of January 2020 to activate your membership.
Windows Central Newsletter
Get the best of Windows Central in your inbox, every day!
Louryn was seven when her shopping obsession began. It started with eBay and quickly escalated to Black Friday. Now she's a shopaholic -- no day is complete without a pile of packages on her front porch. She justifies it by refusing to pay full price. She also loves Skyrim, makeup, and beer. Find her on Twitter @lourynstrampe