PC gaming has been on the rise in the last couple of years as people spend more time at home, but landing the right hardware for a build — primarily the best graphics cards — hasn't been easy. That's where pre-built gaming PCs have excelled, as manufacturers could offer full systems for the price of what a single GPU was selling for on most markets. Newegg's Advanced Battlestations (ABS) brand has been garnering a positive reputation thanks to the use of non-proprietary parts, competitive prices, and solid workmanship. I have here the ABS Challenger (ALI598) mid-range PC for review, and I've been using it for the last week to see what it's all about.
Bottom line: The ABS Challenger is a pre-built gaming PC that doesn't cut nearly as many corners as most others. It primarily uses retail parts, meaning there won't be some funky proprietary hardware getting in the way of upgrades. Cable management is decent, it comes packed properly, and ABS customer service is quick to respond in the event of any faults.
For
Uses retail parts, quality PSU
Clean cable management
Competitive pricing and good packing
Excellent customer service via ABS
Solid performance
Against
Some CPU cooler issues (handled with RMA)
Case lights aren't synced with CPU cooler or Fusion software
Can't configure the system piece by piece
BIOS can be tricky to update
ABS Challenger (ALI598): Price, availability, and specs
The ABS Challenger (ALI598) has an 11th Gen Intel Core i5-11400F processor (CPU), 16GB of dual-channel DDR4-3000 RAM, a 512GB M.2 PCIe 3.0 solid-state drive (SSD), and an NVIDIA GTX 1660 SUPER GPU. This is a self-bought PC; Newegg did not supply us with a review unit.
Hardware built into this PC appears to be non-OEM, meaning it's using actual retail PC parts. This isn't always the case with pre-built gaming PCs, as many of the larger companies use cheaper versions of GPUs, memory, and coolers to cut costs. This isn't a boutique brand like the CLX Ra where you can choose every small detail down to the screws, but it's still a good choice for those who like to get inside their PC and tinker with the parts.
Newegg says the brand may vary on some hardware, but that's still better than the usual OEM and proprietary parts. The GPU here is Gigabyte's OC 6G version of the GTX 1660 SUPER. The RAM is OLOy DDR4-3000 with a dual-channel setup. And the SSD and motherboard are also made by Gigabyte. The RGB CPU cooler is made by Cooler Master, and the case — though branded with an ABS logo on the front panel — is DeepCool's Matrexx 50 with three RGB intake fans and one RGB exhaust fan.
The PSU, which in some pre-built PCs can be downright frightening, is thankfully EVGA's SuperNOVA 550 GA. Inside the shipping box is a zipped pouch which contains the documentation, disks, ties, and extra cables that normally come with the parts you'd buy separately.
This PC, no matter the hardware that Newegg chooses to use to hit spec, is usually set at a price of $1,200 but has been down to $1,050 for a while. This keeps it competitive with the big manufacturers like HP, Dell, and Lenovo. Here are the specs you can expect if you decide to opt for the ABS Challenger (ALI598).
Swipe to scroll horizontally
Category
Spec
OS
Windows 10 Home
Windows 11 available
Chipset
Intel B560
Motherboard
Gigabyte DS3H AC-Y1
Processor
11th Gen Intel
Core i5-11400F
6 cores, 12 threads
Up to 4.4GHz
RAM
16GB DDR4-3000MHz
Dual-channel (2x8GB)
Graphics
NVIDIA GTX 1660 SUPER
6GB VRAM
Storage
512GB M.2 PCIe 3.0 NVMe SSD
Ports
Front:
Two USB-A 2.0
USB-A 3.0
3.5mm audio
Rear:
USB-C
Three USB-A 3.2 (Gen 2)
Two USB-A 2.0
DisplayPort 1.4
HDMI 2.0b
Ethernet
3.5mm audio
Wireless
Wi-Fi 5
Bluetooth 4.2
PSU
550W 80 Plus Gold
Case
DeepCool Matrexx 50
Dimensions
18.90 x 8.27 x 17.32 inches
(48cm x 21cm x 44cm)
Competent build
ABS Challenger (ALI598): Design and features
The ABS Challenger (ALI598) uses DeepCool's Matrexx 50 mid-tower case, with full glass front and side panels. It's a good-looking case and it shows off the plentiful RGB inside. You get three 120mm DeepCool RGB fans on the front for air intake, as well as another 120mm RGB fan on the back for exhaust. The case has a large cutout on the top that can handle up to a 240mm radiator; the cutout has a magnetic filter on the top, removable for easy cleaning.
The front panel of the case is primarily glass, with filtered cutouts on either side for air intake. It doesn't appear that there's a whole lot of room here for air to move, but as we'll see during thermal tests, the case doesn't seem to hold onto a lot of hot air. The main issue is that the filters aren't removable, and cleaning can be a bit tedious due to the grid overlay. The bottom of the case has another filtered cutout for the PSU.
There are seven PCI expansion slots on the back of the case. The covers are the punch-out type rather than being held in with screws; it's a bit cheap but not a huge deal. A hard drive bay at the bottom of the case in front of the PSU holds two 3.5-inch hard disk drives (HDD), and a shroud covers everything up nicely. As for 2.5-inch storage, there are two mounts behind the motherboard panel and two more in the space between the motherboard and front panel.
Ports on the front of the case — thankfully not attached to the front panel — include USB-A 2.0, USB-A 3.0, and two 3.5mm audio jacks for headphones and microphone. The power button has an LED under it, and it seems to faintly blink. It's annoying and I don't know how to disable it. There's also a button next to the ports that handles the case fan RGB lighting. The four case fans are synced together, and pressing the button swaps between the myriad modes and colors. Unfortunately, the CPU fan's RGB lighting doesn't sync up with the case RGB; it's handled via Gigabyte's Fusion app.
Opening the case reveals some respectable cable management. There's quite a bit of room to work with inside the case, which helps, but overall it's a clean look. Cables are tied down behind the motherboard and even the front I/O bank isn't too messy.
ABS has gone with a Gigabyte B560 DS3H AC-Y1 motherboard for this build. That extra AC-Y1 modifier apparently makes this board an offshoot of the regular version, making the BIOS harder to update. There are a bunch of Reddit threads discussing this issue, with some people finding a solution via ABS or other custom PC makers. This isn't ideal, but it appears that the BIOS can be updated with some extra work. For many casual users the BIOS it ships with should work fine.
The motherboard is better than a lot of others I've seen in pre-builts, most recently the Lenovo Legion Tower 5i. This Gigabyte board's VRMs and chipset have heatsinks, and there are two M.2 slots for storage (one PCIe 4.0 and one PCIe 3.0). Aside from the BIOS issue it's a quality budget board. I did notice that the USB 3.2 header wasn't plugged in when I received the PC; no problem plugging it in for someone with a bit of experience, but a fresh PC gamer might not know why the blue USB-A ports aren't working. The system does come with a quick-start guide that suggests checking all motherboard connections.
It's hard to imagine a gaming PC shipping with one stick of RAM, but indeed the Legion Tower 5i pulled it off. Thankfully, the ABS Challenger goes with a much more respectable 16GB of dual-channel DDR4-3000 RAM with CL16 timing. There are two extra DIMM slots for memory upgrades.
The board also comes with built-in Wi-Fi 5 and Bluetooth 4.2 capabilities, which is very much appreciated. There are two external antennae that can screw onto the back of the board to boost signal pickup. The motherboard has two USB-A 2.0 ports, DisplayPort, HDMI, three USB-A 3.2, USB-C, RJ45 Ethernet, and three 3.5mm audio jacks. The GTX 1660 SUPER adds another three DisplayPort and an HDMI.
Crushes 1080p
ABS Challenger (ALI598): Performance and gaming
I ran these performance benchmarks before doing anything else to the system, as I didn't want to disturb the build that ABS put together. Many people are going to unpack their PC, plug it in, and expect it to work, so that's what I emulated here. The PC came properly packed, with a larger box and plenty of bubble wrap around the actual PC box. Inside the tower itself was a balloon bag to keep all the installed hardware in place, and there were no signs of shipping damage.
Booting the PC puts you into the standard Windows setup. This model comes with Windows 10, though it's possible to upgrade to Windows 11 if desired. Whereas the big manufacturers generally include an annoying amount of bloatware in their pre-builts, the only sign of anything out of the ordinary here are desktop shortcuts to Newegg and ABS websites as well as the Gigabyte app center.
I ran some synthetic benchmarks first to see how the system compares to other PCs we've recently tested.
Image 1 of 7
Everything is in line here, with steady performance in the range of hardware norms. The motherboard does support PCIe 4.0 storage if you'd like to upgrade with something faster from our best SSD list. There's a second M.2 slot with PCIe 3.0 if you want to double up drives.
Synthetic benchmarks are a good indicator if a PC is holding its own against similar hardware, but the real test is with in-game performance. The Core i5 CPU and GTX 1660 SUPER GPU are best suited for a quality 1080p gaming experience, though I also tested some games at 1440p to see how the system fares. Note that the GTX 1660 SUPER doesn't support DLSS or ray tracing. I ran these tests with most in-game settings maxed out. I didn't make any major compromises to boost numbers.
Far Cry 5 (1080p): Avg. 90 FPS, Min. 78 FPS, Max. 104 FPS
Far Cry 5 (1440p): Avg. 63 FPS, Min. 56 FPS, Max. 73 FPS
Red Dead Redemption 2 (1080p): Avg. 43 FPS, Min. 34 FPS, Max. 55 FPS
Even high-performance PCs have a hard time running Red Dead Redemption 2. There's plenty of room to tweak settings to boost frame rates above the average that I got here. It's not unrealistic to expect 60 FPS at 1080p without making the game look like a mess.
Shadow of the Tomb Raider (1080p): Avg. 91 FPS, Min. 64 FPS, Max. 150 FPS
Shadow of the Tomb Raider (1440p): Avg. 59 FPS, Min. 45 FPS, Max. 91 FPS
It's evident from these numbers that the system can handle 1440p if needed, though it excels at 1080p.
I wanted to see how well the case keeps things cool, as the front glass panel doesn't appear to offer a whole lot of airflow. I planned on running a 30-minute stress test with the system fully loaded. However, about seven minutes into the test I started seeing some CPU throttling, with overall temperatures approaching the 97C mark. Not ideal. I let the test go on a bit longer with the idea in mind that I'd check the stock thermal paste application and redo it once things had cooled down. However, around the 15-minute mark the cooler began making a loud rattling noise due to the high RPMs. I cut the test short, the RPMs dropped, and it went back to running quietly.
The initial test saw thermal throttling of the CPU hit 17% at the highest point, though it mostly moved between 5% and 10%. At the conclusion of the test, CPU cores sat around the 98C mark while the GPU sat at about 70C. Ambient case temperature never exceeded 32C, so it seems like the front fans are getting enough air. A beefier system would likely have those temperatures rise, but there's always the opportunity to put more fans along the top of the case.
I contacted ABS live chat customer support like any other PC buyer to see what they'd recommend doing with a CPU cooler acting this way. After explaining the issue, the agent informed me that a new CPU cooler would be mailed out promptly. Not only that, but it would also be an upgrade to the current cooler with some thermal paste added in. The whole exchange lasted about 12 minutes. I received a paid return label for the troublesome cooler and the new one was shipped to me express. Parts ship out broken all the time, and it's great that ABS doesn't mess around with replacing hardware in its PCs.
Lots of options
ABS Challenger (ALI598): Competition
There are a lot of pre-built gaming PCs from which to choose these days, though as I mentioned in my 2021 pre-built gaming PC retrospective, the market can be difficult to navigate. The best desktop gaming PCs differ greatly in build quality, performance, and price, plus there's the issue of enthusiasts finding something that can be upgraded.
The bigger manufacturers have certainly had to up their game as more light is being shed on the corners being cut. At the forefront is HP with its Omen 30L and Omen 45L PCs. These PCs come with a lot of configuration options, allowing you to choose more closely what you want your PC to look like. Prices are competitive, build quality is good, and the hardware is mainly non-proprietary. The larger Omen 45L has a unique Cryo Chamber cooling system that separates the CPU radiator for even better thermals.
If you're more interested in keeping things in line with what you'd expect building your own PC, Skytech is another builder that primarily uses retail parts as if you'd purchased them separately in a store. Like ABS, there are a bunch of different types of Skytech PCs in various price ranges and performance levels. And on that note, ABS PCs come in a bunch of different flavors; if the Challenger (ALI598) isn't quite what you're looking for, a quick Newegg search brings plenty of alternatives.
Worth checking out
Should you buy the ABS Challenger (ALI598)?
Who it's for
Those who want to enjoy PC gaming primarily at 1080p
Those with about $1,000 to spend on a new PC
Those who want a pre-built that doesn't use proprietary parts
Who it isn't for
Those looking for 1440p or 4K performance
Those who prefer deeper configuration options
The ABS Challenger (ALI598) isn't without faults, but I would still recommend it to anyone with about $1,000 to spend on a 1080p gaming PC. I don't like the odd motherboard version with tricky BIOS updates, but the board itself is higher quality than what goes into a lot of even more expensive pre-builts. The RGB lighting doesn't quite all sync up together, but at least there's a lot of it shown off nicely through the glass side and front panels.
The CPU cooler malfunctioned after a couple of days of use, but that's not the fault of ABS. Regardless, a better cooler is on the way, shipped express and complete with thermal paste to get the replacement job done. Your customer support experience might differ, but I'm happy with my encounter.
A lack of proprietary parts is always something to look out for, and indeed the Challenger is much closer to something you'd put together yourself. The included pouch contains the extra cables, zip ties, screws, and documentation that comes with this hardware when purchased separately, making it easier to upgrade in the future. Cable management is good, and save for an unplugged USB header, it looks like the system was put together by someone who knows what they're doing.
Performance is in line with what's expected from this level of hardware, and the PC ran some heavy games with respectable frame rates at 1080p with in-game settings nearly maxed out. The Challenger won't hold you back from enjoying modern titles. And as an added bonus, it ships with a mechanical keyboard, gaming mouse, and mousepad bundle (Hermes E1C). It's not the absolute best gaming keyboard I've seen, but it's a big step up over the usual junk that comes with pre-built systems. If you have about $1,000 to burn on a new PC, definitely consider the ABS Challenger.
Newegg's house brand
The ABS Challenger is built well, with good cabling and retail parts. Performance at 1080p is excellent, and the case has a ton of RGB lighting that can be seen through the glass side and front panels. As far as affordable gaming PCs go, this one is easy to recommend.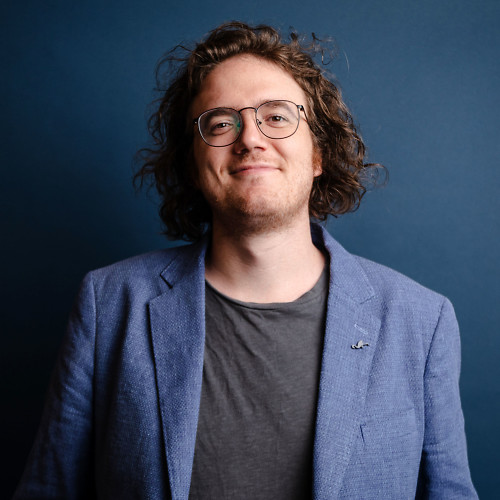 Senior Editor, Laptop Reviews
Cale Hunt is formerly a Senior Editor at Windows Central. He focuses mainly on laptop reviews, news, and accessory coverage. He's been reviewing laptops and accessories full-time since 2016, with hundreds of reviews published for Windows Central. He is an avid PC gamer and multi-platform user, and spends most of his time either tinkering with or writing about tech.