Achievement lists reveal upcoming Xbox Live titles, including two free games!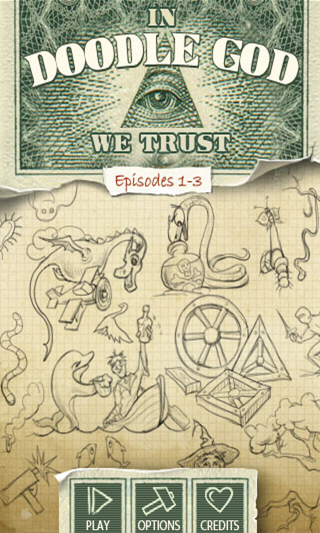 Our friends at Xbox360Achievements.org have recently discovered the Achievement lists for a bunch of Xbox Live titles. Some of these we've heard of before, while others are more mysterious:
Battlewagon: IronSun's followup to IonBallEX looks to have some fun and easy Achievements. Check out our previous coverage (including more screens than the competition) here.
Breeze: A game that contains 50 GamerScore worth of Achievements instead of the standard 200. This is being published by Microsoft Studios and will likely be a free, ad-supported title ala Minesweeper and Sudoku. Oh, and it's about a flower that floats in the breeze.
Doodle God: Play god by combining numerous elements to create even more elements. It's like chemistry, but fun! Interestingly, Doodle God was previously available as an indie title but has now been removed from the Marketplace - just like IonBall disappearing when IonBallEX came out. You can try the free Flash version of Doodle God right now.
Farm Frenzy 2: A farm simulator from Russian developer Alawar Entertainment. Check out the PC version here

(opens in new tab)

.
Shuffle Party: Another 50G free game published by Microsoft Studios. We know it'll contain bowling and shuffleboard, but can't reveal further details just yet…
Tom Clancy's Splinter Cell: Conviction: Wow. Now that Let's Golf 2 is out (and its Achievements are working!), Gameloft's other announced Xbox Live title draws closer to release.
The discovery of a console game's full Achievement list usually means that title will debut within the next month or two. That's not always the case for Windows Phone titles though – Achievements for games like Implode! have sometimes been discovered far, far in advance of the actual game's release. Still, these titles are coming sometime!
Source: Xbox360Achievements.org
Windows Central Newsletter
Get the best of Windows Central in in your inbox, every day!
Paul Acevedo is the Games Editor at Windows Central. A lifelong gamer, he has written about videogames for over 15 years and reviewed over 350 games for our site. Follow him on Twitter @PaulRAcevedo. Don't hate. Appreciate!
I purchased Doodle God when it was out at the beginning of the year. I guess they decided to turn it into a Xbox live game. It has LONG not been available on the Marketplace. I really hope my purchase carrier over, other wise that is just lame of them.

Have you checked if they replaced your purchase of Doodle God with Doodle Devil? The easiest way to check is by installing Doodle Devil and seeing if it asks you to pay. I seem to remember them doing that because all the old links used to direct to Doodle Devil.

Either way this whole process of removing a game as it is getting its XBL cert is bad and doesn't make customers want to buy games in the future for fear of getting ripped off. I had this happen with IonBall as it became IonBallEX but the dev was very nice and helped with a refund.

I suggest that Microsoft needs to cough up the money and give the people that bought the non-XBL version a FREE upgrade as long as Microsoft continues to require removing the non-XBL version from the market.

EDIT: It could be as easy as an automatic refund for games that are taken off or do it like Steam does it and don't sell any more copies but allow customers who bought it to still have access to it.
In the end the answer is something other than just removing the game.

Not looked into BattleWagon but I had seen it was come as a LIVE Game on here I imagine I would try out the trial!
Doodle God I've heard of since I think its pretty big on iOS but never played it so can't say I'm to intrested but we shall see when it comes out and Farm Frezny 2... Yeah I'm not playing a Farm Sim.
2 More Free Games is always good news :) Hopefully be out for everyone at once instead of US first then eventually makes it out to the rest of the world!
Finally if Splinter Cell hits at the same price as Lets Golf 2 I can imagine I would pick it up! Just from the Screenshots it looks pretty sweet and we don't really have a shooter on WP7 yet unless I'm missing something.

Doodle Devil, the sequel to doodle god is still in the marketplace.
I always thought that it was pretty odd that it was just a normal game in there. It is big enough to have more than it's fair share of clones in the market place. Strangely addictive. Looking forward to having some achievements on it. My gamerscore is getting pretty high considering it is almost all WP7 games.

Doodle God and Farm Frenzy are both Russian games!
Should be first Russian games on Xbox LIVE ever!
Windows Central Newsletter
Thank you for signing up to Windows Central. You will receive a verification email shortly.
There was a problem. Please refresh the page and try again.