Building a PC both starts and ends with the case you want to put it all in. After all, it'll decide whether you have the space for the build you'd like to create, while also being the thing you'll see the most when it's all assembled.
There is a heap of great PC cases out there, but finding something for a smaller build, particularly on a tighter budget, can still be tricky.
Enter the AeroCool Playa Slim. It looks a fair bit like a games console, and it's not a great deal bigger, either, while still having space inside for a micro ATX motherboard. But is it as good as it looks? Almost.
Bottom line: A solid budget PC case for small builds if you get over the quirks.
For
Compact size but supports mATX
RGB lighting on the front
Space for an optical drive
Great price
Decent cable management
Against
SSD bracket is awkward
Limited on graphics card use
PSU cable can be tough to install
No sync for RGB lighting
What you'll like about the AeroCool Playa Slim
Despite costing less than $40, the Playa Slim is a really nice looking PC case. I've heard it described as a "flattened out PS4", and that's as good a description as any. The front is broken in two by an RGB strip, which is bright and has a few different modes. It adds a bit of flair to what's otherwise a dark metal box.
It's not unusual that there's no glass window on a case this small or affordable, but it's also one way the cost can be kept so low. You can still peek inside your build, however, thanks to a large perforated section on the left side of the case. There's a similar, but smaller, section on the other side for your power supply to exhaust heat through.
Naturally, with a case this size there are a number of compromises you may have to make. Even so, it's surprisingly spacious, with even a slot for an optical drive, making this a good choice for an HTPC build, too. The case accepts up to a micro ATX motherboard, which is handy since they're usually much more affordable than mini-ITX.
Such a motherboard will handily fill the space allocated to it, but there are still some solid cable routing holes to utilize at the top and bottom. With the right-hand side panel removed, it's no more difficult to route cables than in a much larger case than this. There's also a handy gap behind the optical drive bay big enough to hide any unused cable excess.
Good cable routing is especially important given the location of the power supply. The Playa Slim requires a smaller, SFX size PSU, and it's mounted at the front of the case in a dedicated chamber. Particularly nice is that it's completely hidden from view (even though there's no window), leaving you with a very clean, neatly organized interior.
For my test build, I went with a modest budget setup:
There's actually quite a bit of room for storage given the size of this case. Most modern motherboards will have an M.2 SSD slot on them anyway, but the bracket in the Playa Slim allows you to have up to two more 2.5-inch SSDs or a combination 2.5-inch SSD and 3.5-inch HDD if you don't install an optical drive. It's actually quite impressive.
You do get a single 80mm fan included as exhaust, but you're really going to need one on the bottom as well to pull some cool air into the case. When the case is stood in its leg brackets, there's a nice little gap of about 10mm for the bottom fan to draw air in. You don't get any dust filters, though, so you'll need to supply your own. For this build, I simply added a pair of Silverstone 80mm filters over the Be Quiet fans I used.
Even though I've built a budget system in this case, it's still impressive that it stays cool and quiet. There's great airflow running top to bottom, and while there's no GPU installed, a low profile card (all that's supported) like the NVIDIA GT 1030 would be a decent fit.
What you'll dislike about the AeroCool Playa Slim
While there's a lot to like about the AeroCool Playa Slim and the experience of building in it, there are some irritations with it. For one, while you get some fairly sturdy, and actually quite nice looking legs to stand the case up on, there's nothing similar if you want to lay it flat.
You get four foam pads in the parts bag that stick to the right-hand panel so you can lay it down without completely covering up the power supply exhaust holes. They're a means to an end, but this is a case that's very much designed to be stood up.
It's not a deal breaker, but since the product description says you can use it both ways, it's just something to be mindful of. It looks better stood up, anyway.
And while we're on the subject of the power supply, depending on which model you get will depend on how much difficulty you have hooking it up to the pre-installed power cable. Because of its location, the case has a power socket already installed on the back with an extension cable to the chamber. But I found with my PSU, where the connector was facing the top of the case, it was an incredibly tight fit.
The SSD bracket is also needlessly awkward. At first glance, simply undoing two screws removes the whole thing for easy installation of storage or optical drives, but then you actually screw them in. Whichever way around you mount an SSD on the top bracket, you're left with almost no clearance to install a SATA power cable. Moving the screw mounting holes a matter of millimeters in either direction would solve this.
Most of this is irritating, but ultimately problems that can be overcome. In a case like this, you will always have to compromise, and the Playa Slim makes surprisingly few. But the one that might be a deal breaker is that you're severely limited by the type of graphics card you can use.
The case will only house a low profile graphics card, such as the NVIDIA GT 1030 I mentioned above. Not only does that limit your overall performance potential, it limits what you can actually buy. It would have been perhaps better to include a riser card that would allow a vertical mounting of a regular graphics card with two matching slots on the back of the case.
As such, it really is the budget builders that will be looking at this case.
Should you buy the AeroCool Playa Slim?
If you're going to build a budget PC then it should be on your radar. But exactly what type of PC you build will dictate your final decision.
If you're not interested in a graphics card at all, perhaps building with a Ryzen APU or going down the HTPC route, then it's a really good choice. It looks pretty stylish, it's surprisingly easy to build in, even with the irritations and compromises, gets good bottom to top airflow and has a pleasing amount of space for storage.
The biggest compromise and potentially the dealbreaker for you may be the graphics card situation. I'm not an engineer, but there are plenty of small cases in the world that still allow you to use a full-sized graphics card in your build. Not being able to pick one of the best graphics cards available will kill it for many.
But if this fits your build, then it's a good choice at a really great price.
Budget building
Some awkwardness and compromises, but pretty good value

You won't be building a monster gaming rig in this tiny case, but if you get over the compromises and the awkward nature of the SSD bracket and PSU location, it's actually a really nice case for a budget PC build.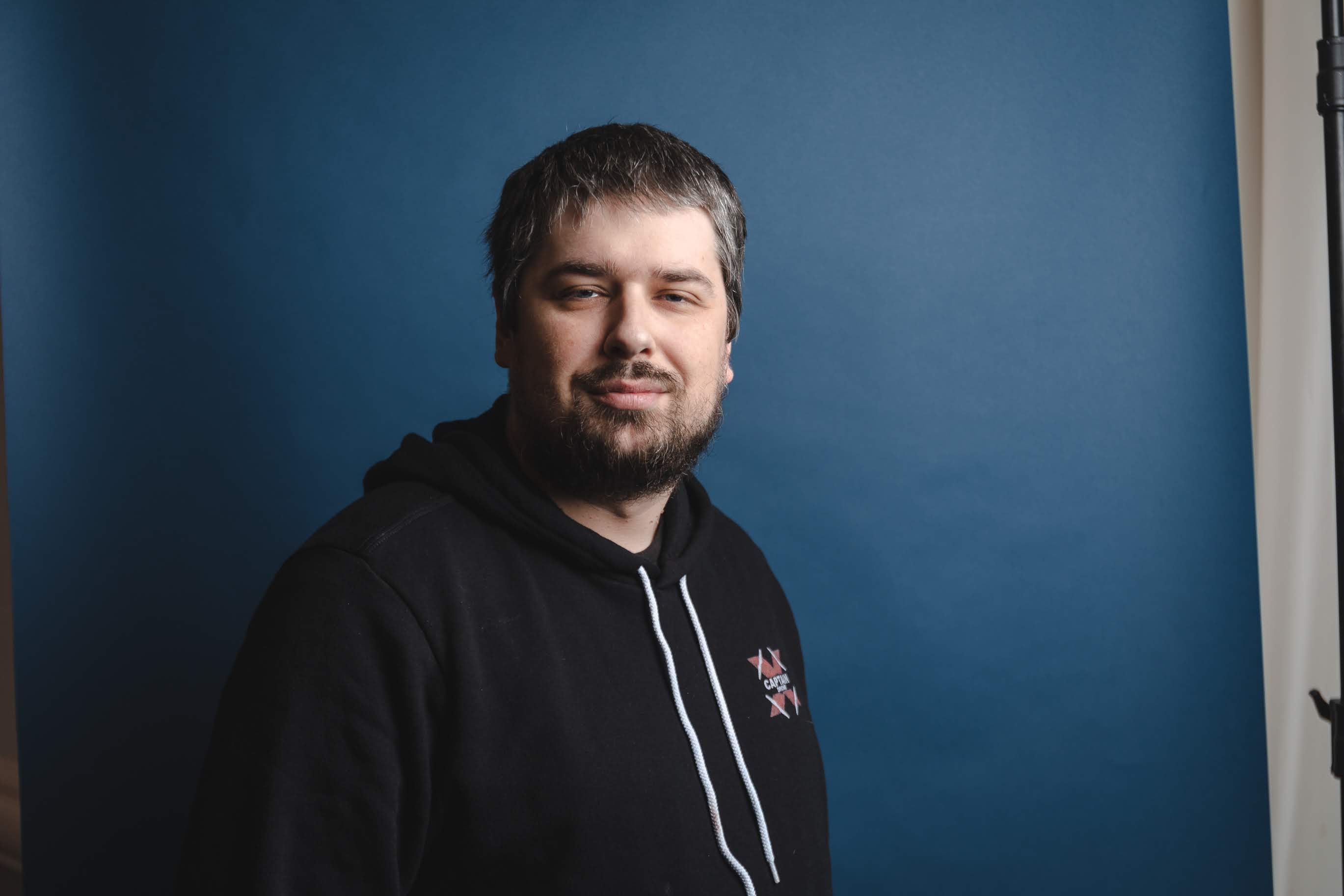 Managing Editor - Tech, Reviews
Richard Devine is a Managing Editor at Windows Central with over a decade of experience. A former Project Manager and long-term tech addict, he joined Mobile Nations in 2011 and has been found on Android Central and iMore as well as Windows Central. Currently, you'll find him steering the site's coverage of all manner of PC hardware and reviews. Find him on Mastodon at mstdn.social/@richdevine