Alltel Touch Pro dropping this week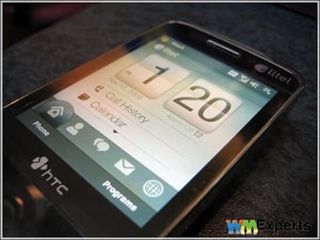 We'd originally put out a BOLO on the Alltel Touch Pro for Nov. 14 or so. Obviously that's passed. Now we're being told to look for it this Thursday, Nov. 20.
Still no official word on pricing, though we'd previously been told around $300. But it could well be more, given that Verizon, which as we all know has swallowed up Alltel, reportedly will sell its Touch Pro for $350.
Update: OK, the Alltel Touch Pro's now available for pre-sale at Best Buy (opens in new tab) for a whopping $999. That better be a typo. Other pricing is as follows:
Two-Year Price: $379.99, with a $100.00 mail-in rebate, resulting in a final price of $279.99
One-Year Price: $439.99
Non-Contract Price: $599.99
Prepaid Price: Not available for prepaid
More pics after the jump.
And thanks, Brandon, for the heads up!
Is this the best looking TouchFlo 3d interface? I say yes.

so does anyone know if you get the Alltel version of this phone, can it be converted for Verizon use?

yes it will automatically switch after july 12
Windows Central Newsletter
Get the best of Windows Central in in your inbox, every day!
Thank you for signing up to Windows Central. You will receive a verification email shortly.
There was a problem. Please refresh the page and try again.