Amazon's payment gateway lets Indian buyers shop with confidence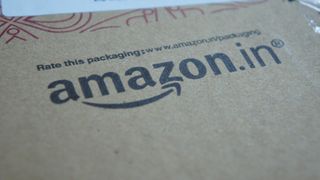 After launching its payment gateway in the US last year, Amazon is bringing the feature to Indian retailers. Through the service, customers will be able to pay for digital goods on several merchant sites using credit card information stored within their Amazon accounts.
The service is expected to launch on merchant sites later this month. In addition to benefitting consumers, Pay with Amazon will make it easier for traditional brick and mortar vendors to start selling their wares online and not worry about setting up a payment gateway.
The move is indicative of Amazon's larger push into the Indian ecommerce segment, which sees the retailer take the fight to Flipkart.
Indian readers, would you be interested in purchasing from lesser-known stores if they used Amazon's payment gateway?
Source: Amazon
Amazon FTW anyway. This is the icing on the cake.

Meanwhile dumb eBay offloads theirs.

news is raining today at wp central.

I finally decided to give coffee a chance :)

Wasn't this feature there? I ordered two games last month using the same...so is there anything new?

From what I know, it just started rolling out now. Where did you buy the games from?

Why same electronic items have different price in Amazon...for eg a 20 $ device shows an price of 2500+ on Indian site....

Ya would prefer COD instead or rather anyways.

Its good that amazon is bringing up this move. After flipkart's stunt on 6th Oct, their reputation has got marred and people would prefer other ecommerce website.

That was really disappointing. Publicity stunt gone wrong.

I'm sorry I'm not aware of what happened.. Coulld you enlighten me on that part? I know they were selling devices for incredibly low prices... But what went wrong?

http://m.ibnlive.com/news/flipkart-claims-billion-hits-buyers-feel-cheat...

Anyways Flipkart has silently increased some products prices before the big billion day this made me choose between Amazon & Snapdeal.

Snapdeal would be better, I don't want Americans to win the race here

Bring payment via debit card and Microsoft will rock your apps will be easily sold out if you bring debit card payment method in India, coz we are willing to buy the paid apps and games but.....

It can already be done. I'm using my ICICI debit card for quite some time now. Check it
Windows Central Newsletter
Get the best of Windows Central in in your inbox, every day!
Thank you for signing up to Windows Central. You will receive a verification email shortly.
There was a problem. Please refresh the page and try again.